The increasing density of cities and the ensuing crisis in affordable housing around the world is fertile ground for innovation. Last June, think tank New London Architecture and the mayor of London launched an international call for fresh ideas on how to help solve the city's ongoing housing crisis. They received more than 200 proposals from architects, developers, and private citizens in 16 countries. Tuesday the think tank released a list of 100 ideas that include a range of proposals focused on creative ways to increase density within London and surrounding suburbs. In October, a jury will select 10 winning submissions for further consideration.
Alastair Parvin and Adam Towle, in partnership with the WikiHouse Foundation, proposed a plan called "Right to Replace" that would allow suburban homeowners to demolish inefficient, land-hogging existing houses and replace them with ecofriendly dwellings if they agreed to build on half of the existing land and sell the other half to another family. Innovative architecture firm NBBJ suggested replacing 9,000 miles of streets in London—more than one-third of London's built surface area—with housing to create a more pedestrian-oriented city. Property consultants GL Hearn proposed building a megacity near the M25 highway that encircles London in order to dramatically increase housing, retail, workspaces, and infrastructure links by 2050.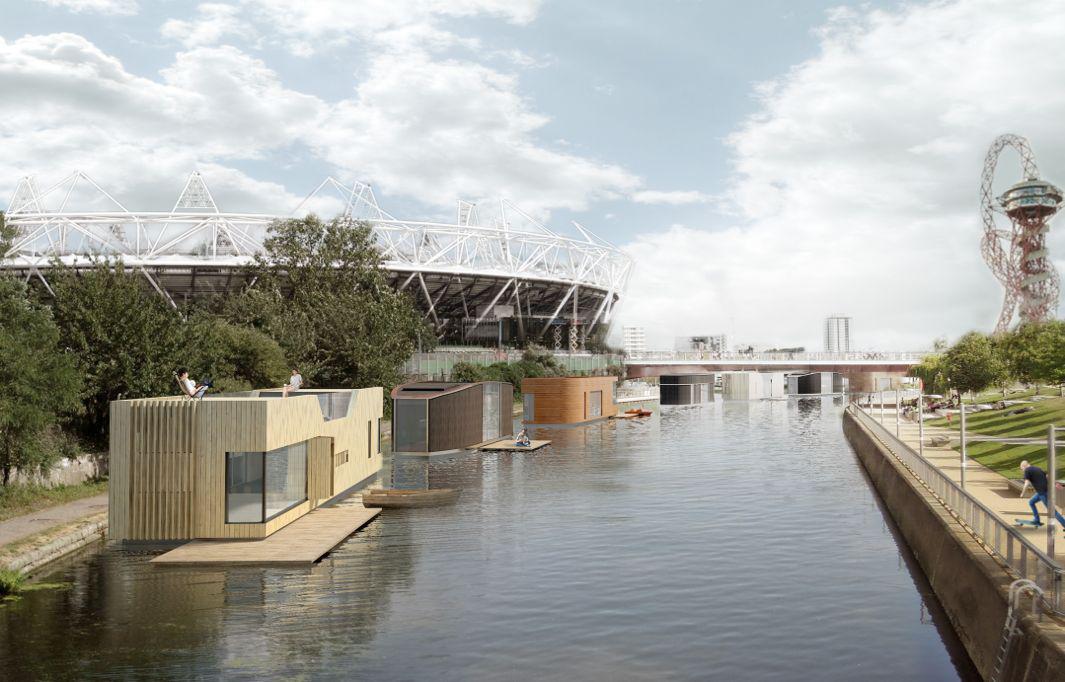 Building and planning firm WSP Parsons Brinckerhoff proposed building housing on top of existing hospitals, schools, and libraries, which it said would create 630,000 new homes. Bell Phillips Architects wants to build modular, prefab homes on the flat roofs of existing postwar housing estates to increase housing 30 percent without encroaching on existing public land space.
And several intriguing proposals included utilizing the city's waterways to increase the city's housing stock. Baca Architects and Floating Homes Ltd. proposed installing 7,500 prefab, customizable floating homes along the city's canal network, a project they claim could be executed in six to 12 months. Architecture studio dRMM proposed "Floatopolis," floating "waterhoods" along the River Thames that would include housing, workspaces, schools, open-air cinemas, and cafés.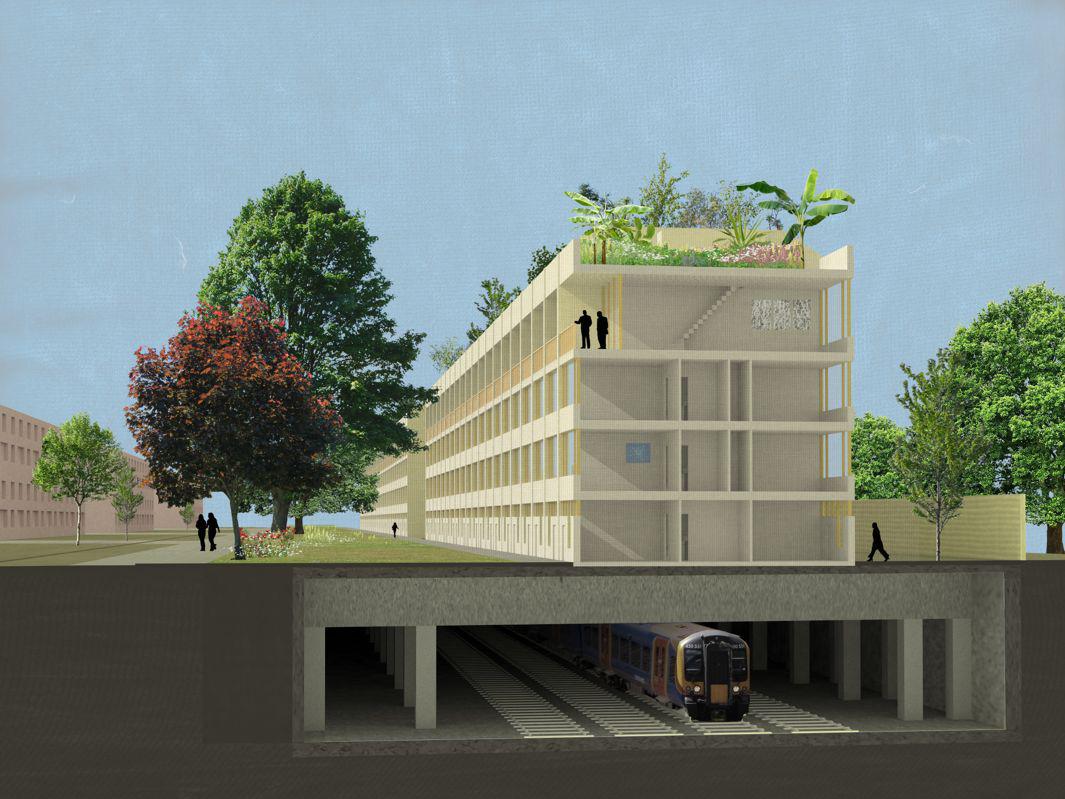 Read more about the competition on the New London Architecture website.