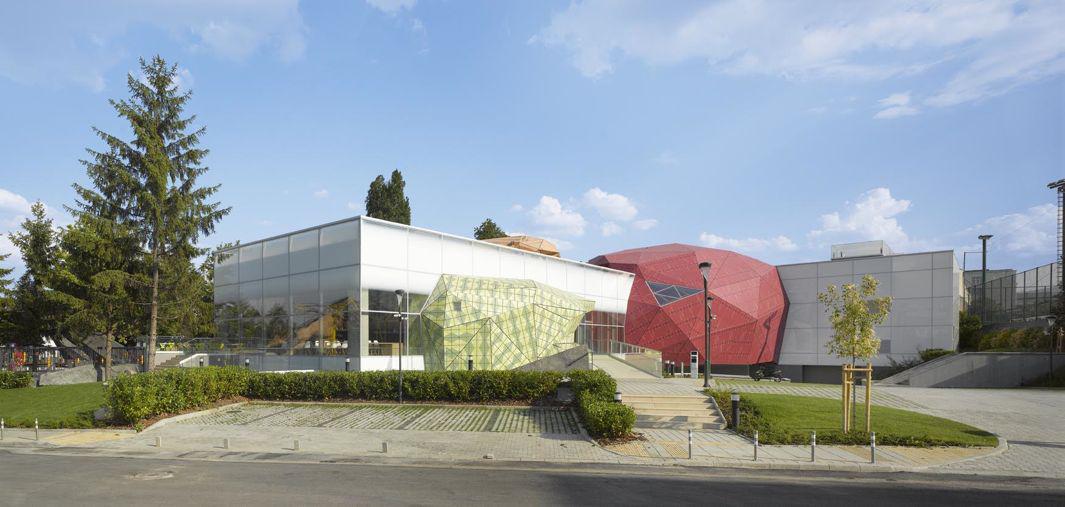 Children's museums are an American invention—the Brooklyn Children's Museum was the first of its kind when it was founded in 1899. But these hands-on, interactive spaces dedicated to helping children learn about the world can now be found around the globe.
Opening Wednesday in Sofia, Bulgaria, is the 35,000-square-foot Muzeiko ("little museum" in Bulgarian).* Designed by American architect Lee H. Skolnick—whose New York City–based firm has designed multiple children's museums, including the Miami Children's Museum and the Children's Museum of the East End in Bridgehampton, New York—it is funded primarily by the U.S.-based nonprofit America for Bulgaria Foundation.
Bulgaria's first children's museum is a modern, glass-walled building that might look unremarkable to American eyes but is a stark contrast to the Soviet-influenced country's traditional museums, most of which were built in the neoclassical style in the early 20th century.*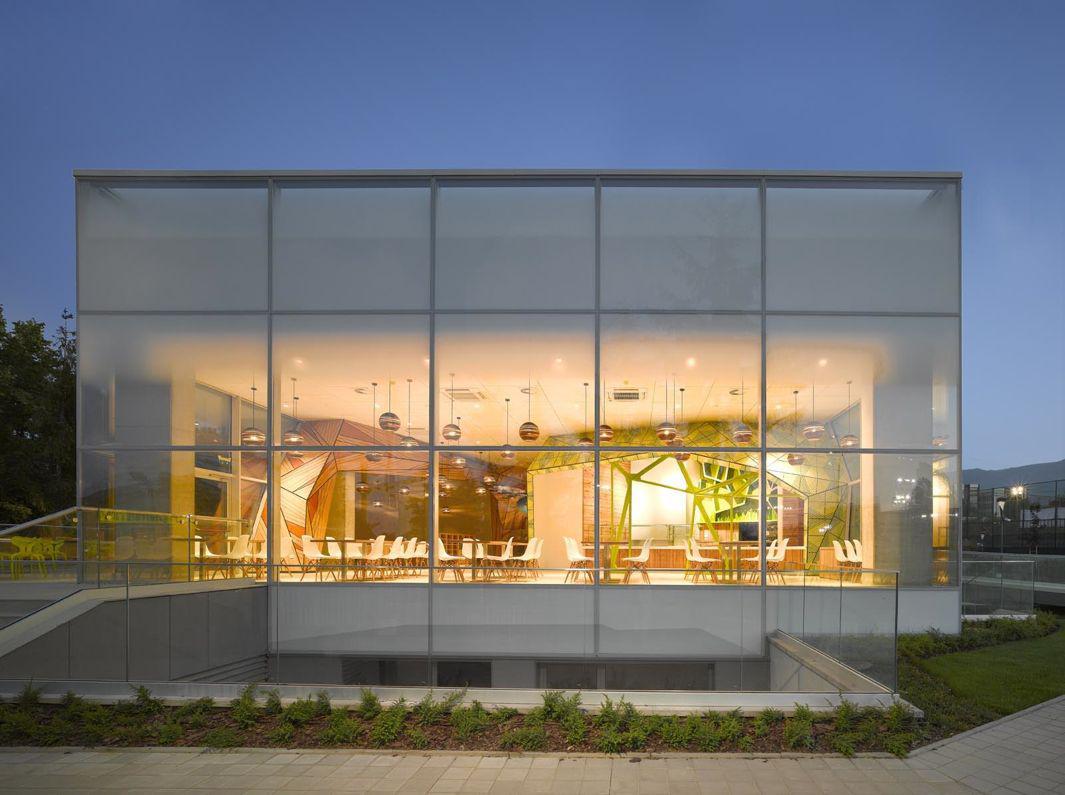 In collaboration with Sofia-based A&A Architects and a team of local engineers and builders, Skolnick's team adapted a former university building in Sofia to achieve "a distinctively modern look that takes inspiration from the surrounding mountainous topography," the architects write in a project description. To echo Bulgaria's hills and mountain ranges, they created three hill-like forms that emerge from a rectangular glass box. Each of the patterns on the faux hills represent decorative woodcarving, glazed ceramics, and textile embroidery, Bulgaria's three leading types of traditional crafts. "This is one of many ways that Bulgarian history, culture and natural resources influence the design," they write.
Large glass panels were used to create a sense of "openness and transparency about the activity inside, in contrast with most Bulgarian museums that appear imposing and monumental," the architects write.
A centerpiece of the interior is a glass and steel tree branching three levels of the museum. It represents the past, present, and future, from exhibits on geology, archaeology, and paleontology to the natural environment, buildings, and cities, to futuristic themes like technology and space exploration. "As you move through the building, you are moving through time and through the world, or space," Skolnick said in a press release. "It's about bringing together different subjects and content, yes, but we are weaving them together as part of a unified story about how the world works. And it's done in a way that all children from all cultures and countries can appreciate and understand."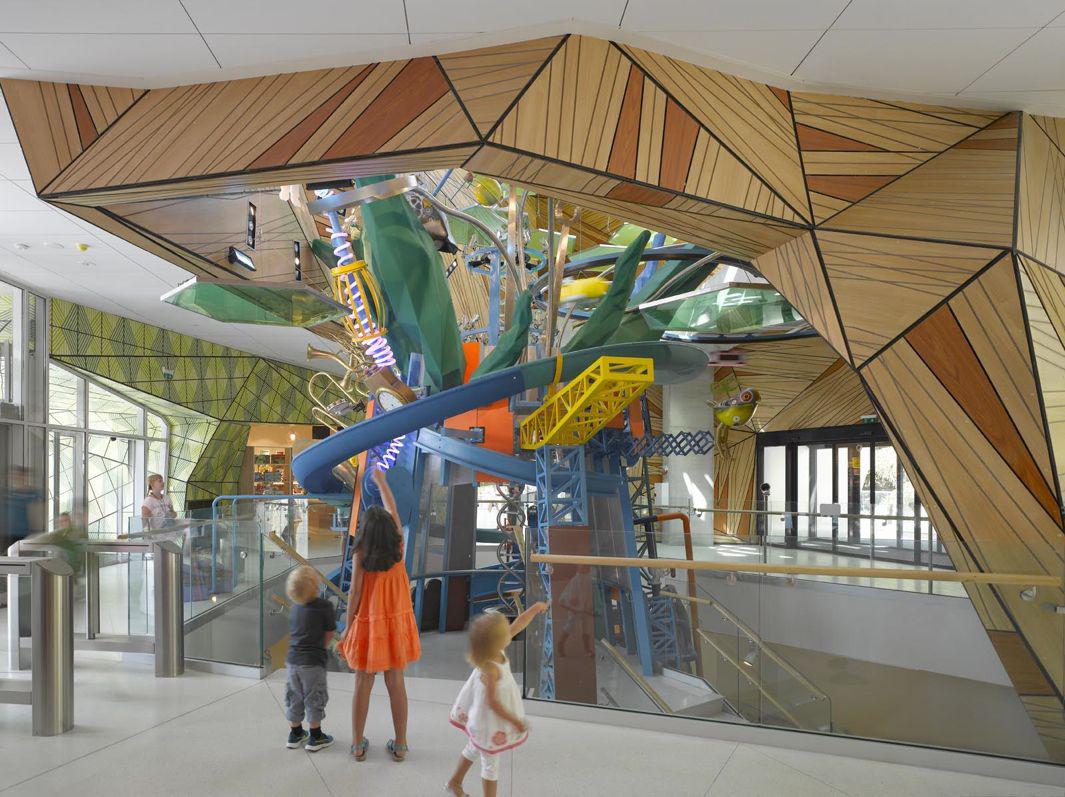 *Correction, Sept. 30, 2015: This post originally misstated the opening date of the museum. It opens Wednesday, not Thursday. It also misidentified Bulgaria as a former Soviet country. It was in the Soviet sphere of influence but never part of the U.S.S.R.
---