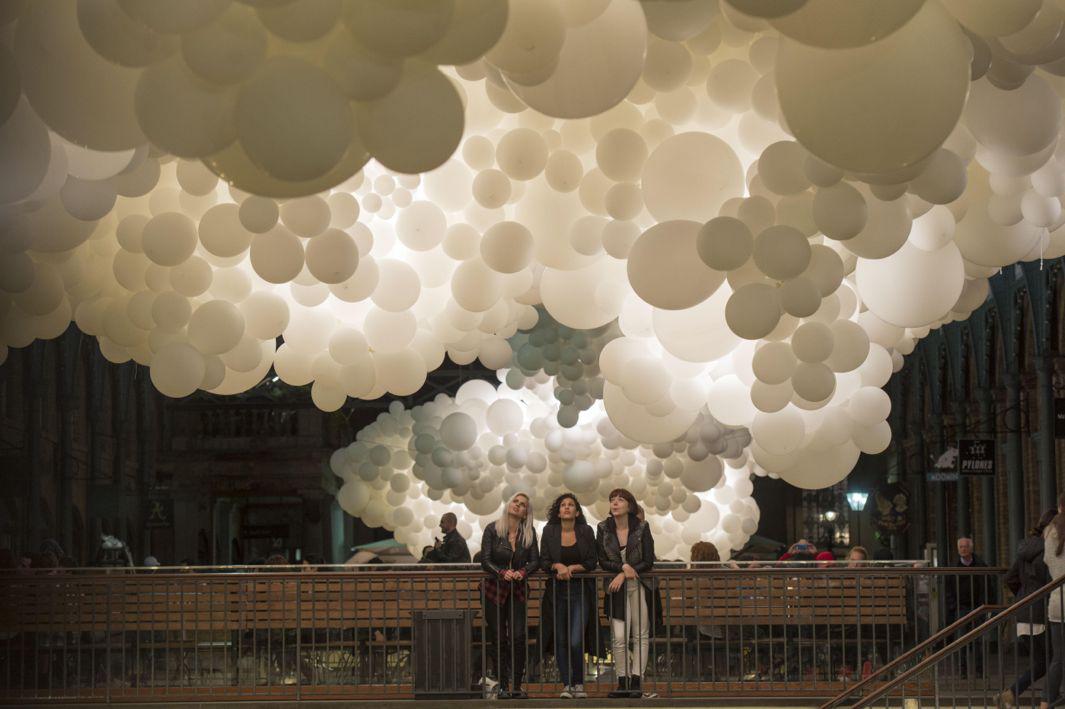 London's Covent Garden, the historic former fruit and vegetable market turned shopping mall and tourist magnet, commissioned French photographer Charles Pétillon to fill the interior of its 19th-century building with 100,000 illuminated white balloons in a pop-up installation on view until the end of September.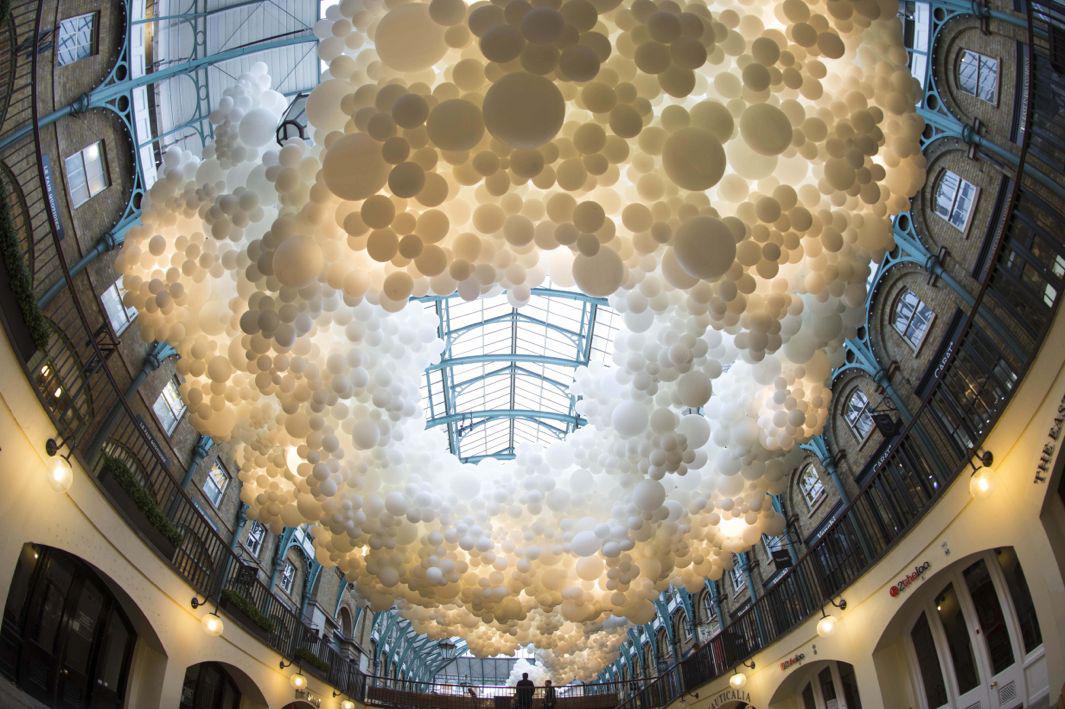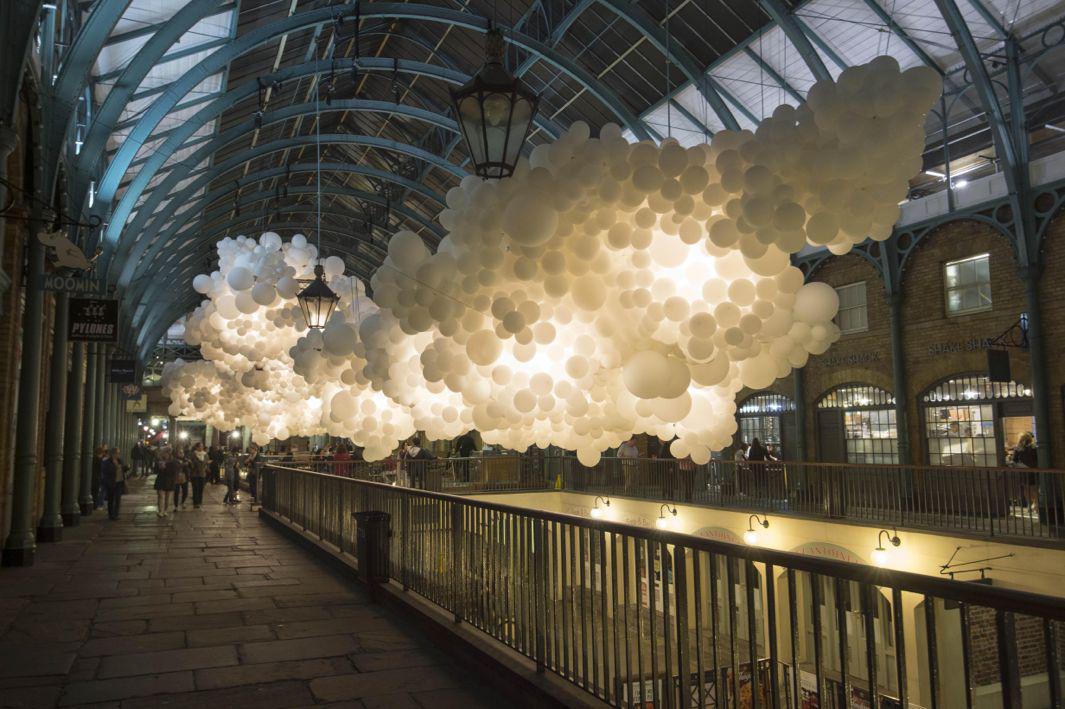 Pétillon is best known for his photographic series "Invasions," in which he installed organic-looking clusters of white balloons in French swimming pools, forests, houses, and basketball courts. In a statement about his work, Pétillon says that his balloon invasions are metaphors designed to change people's perceptions of space and get them to reconsider parts of familiar landscapes they might otherwise take for granted.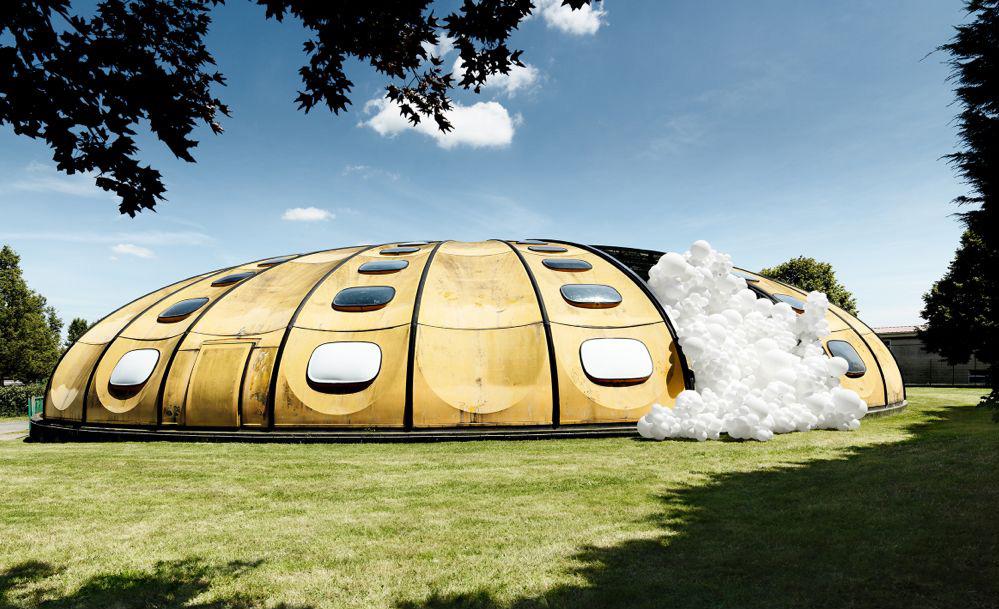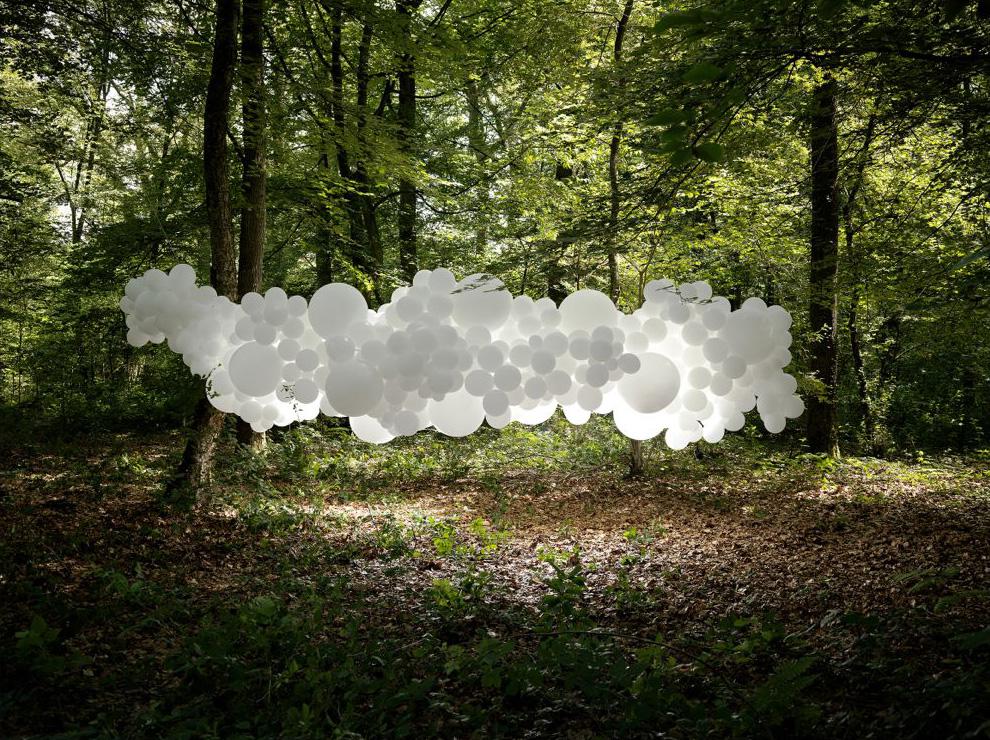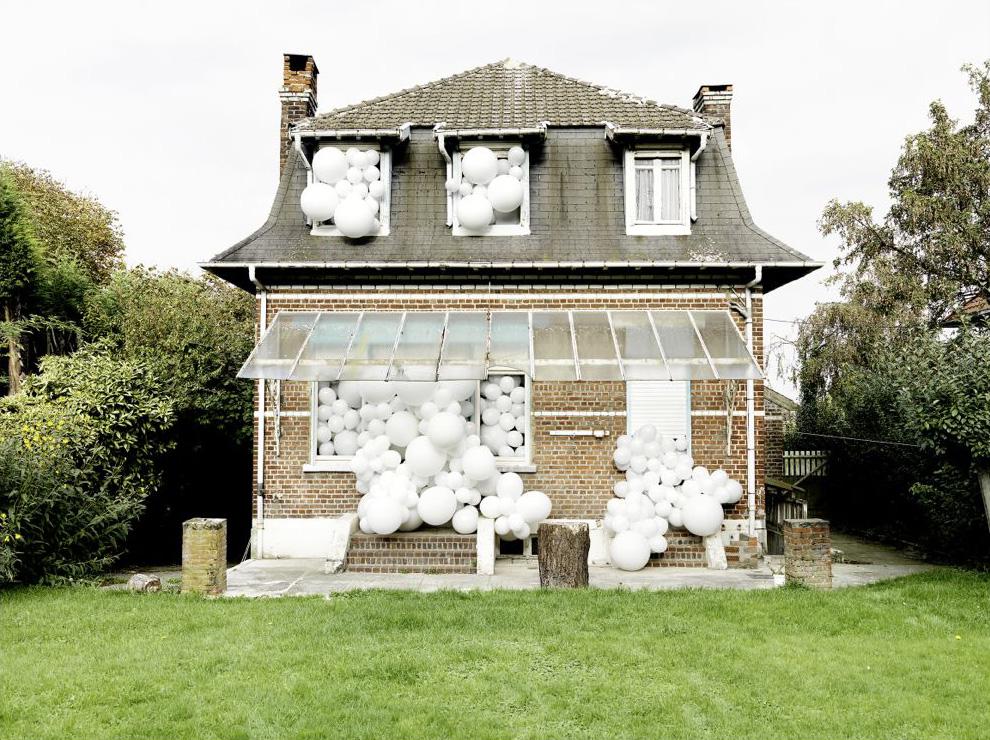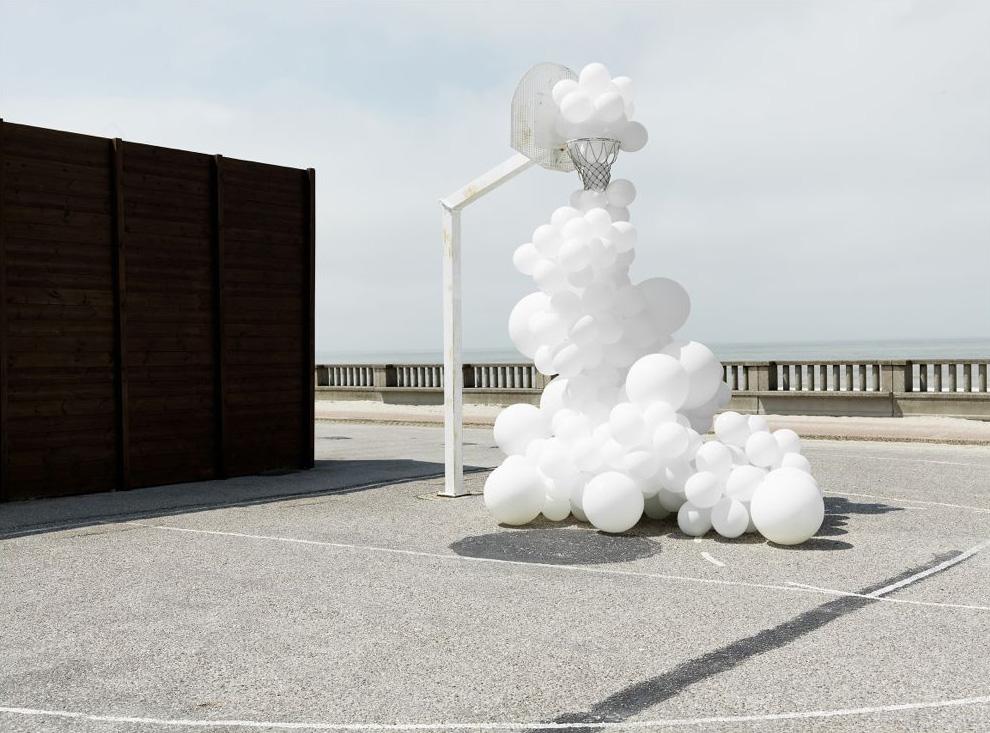 The Covent Garden installation, titled "Heartbeat," is his largest work to date, at 177 feet long and nearly 40 feet wide. It took a team of 25 a week to inflate each of the varyingly sized balloons, which look as light as clouds but weigh a total of more than 700 pounds. Pétillon told the Guardian that the installation is proof that his photo series isn't faked or Photoshopped.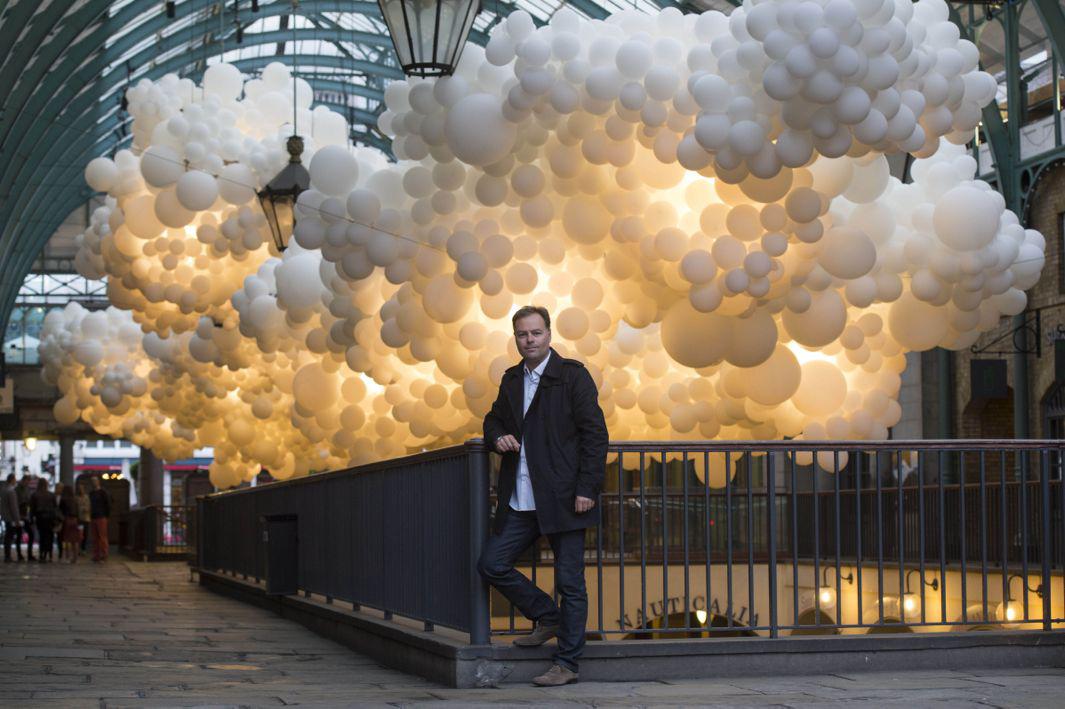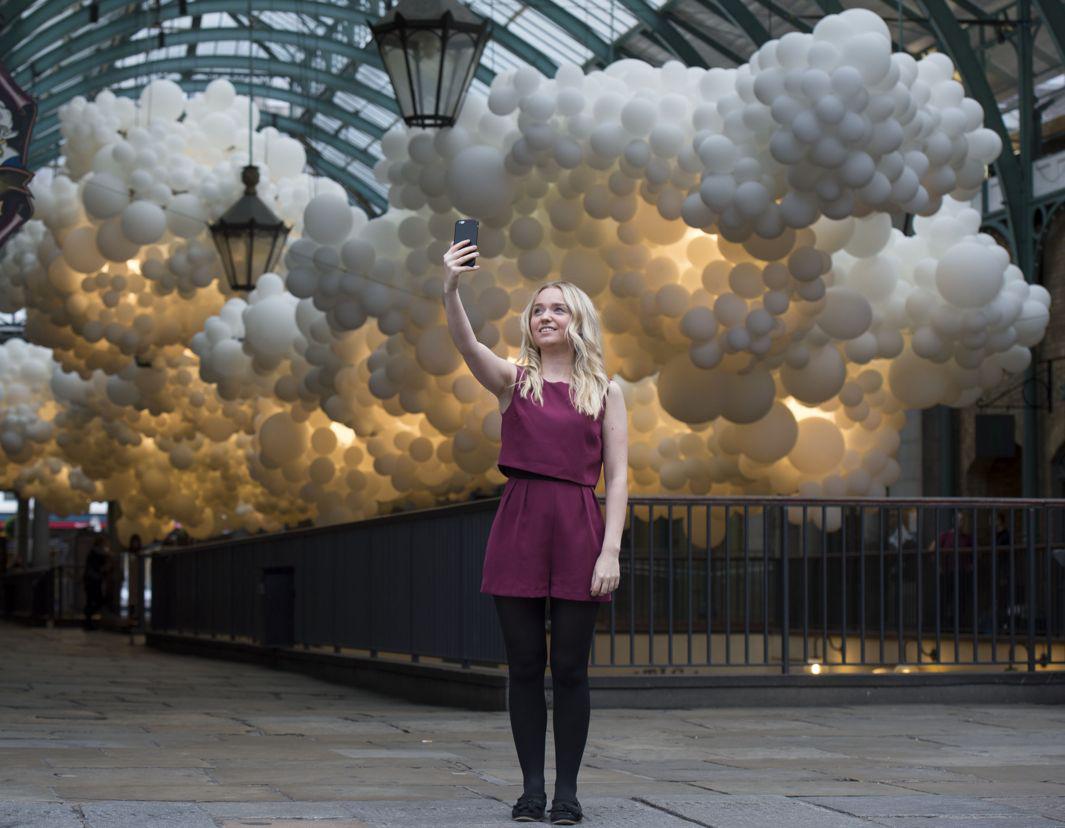 This is Pétillon's first public installation, but it isn't the first time that white balloons have been used to inject fresh meaning into an iconic slice of the built environment. Last year, Berlin marked the 25th anniversary of the fall of the Berlin wall by reconstructing it symbolically with rows of LED-lit white balloons.
Listen to the photographer talk about the balloon invasion and see a brief time lapse of the four-day installation in the short video below:
---