The painted front door is a crowd-pleasing image that has been infinitely immortalized by photographers the world over. But garage doors are often left unadorned to the point of invisibility, capturing attention most often when serving as a canvas for street art and graffiti.
But Lithuanian photographer Agne Gintalaite has documented a series of some 200 Lithuanian garage doors painted and weathered by the elements and time on the outskirts of Vilnius that look like Mark Rothko paintings left out in the rain, each its own stunning work of abstract art.
"Beautifully painterly, these doors do not need be explained to the beholder," Gintalaite writes on Behance of the series. "It is the fascinating play of colour and texture that I attempted to capture with my camera."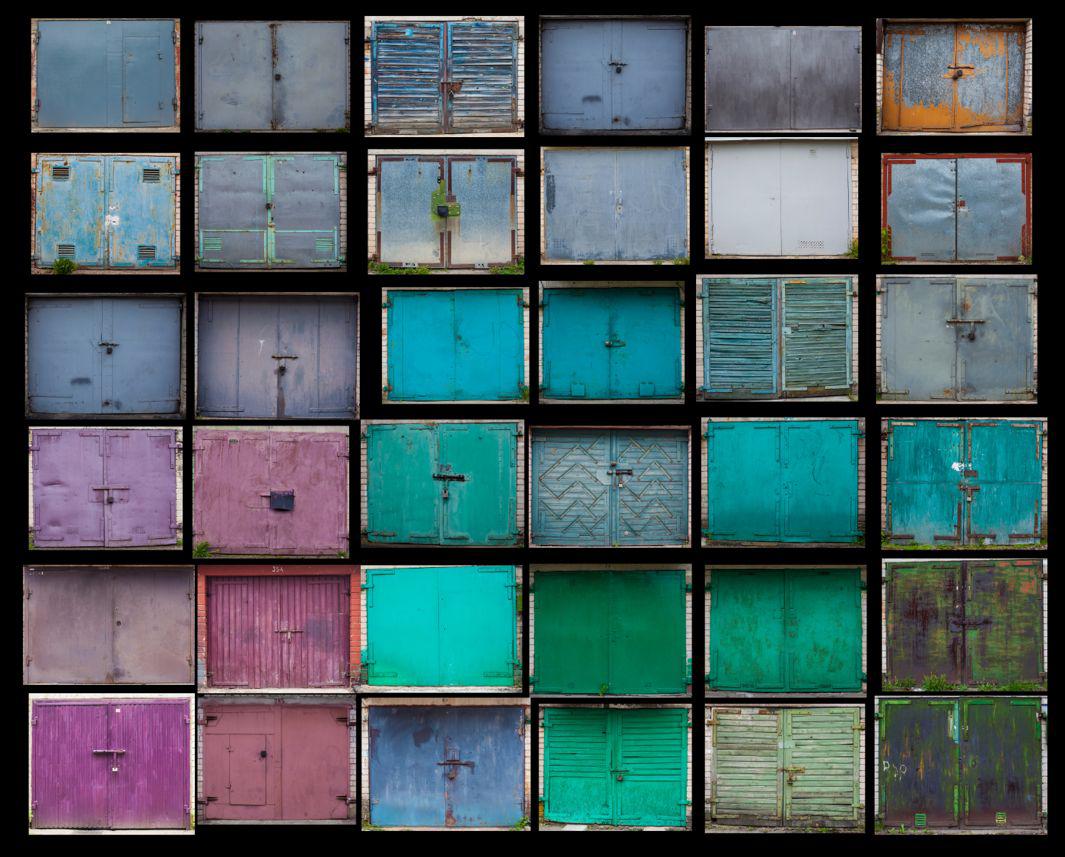 The photographer said that she had always been intrigued by "a peculiar phenomenon of late socialism," the so-called garage towns of Lithuania where she remembers people like a classmate's father, who would park his Soviet-style Lada in a garage so far from home that he had to take public transport to get home afterward.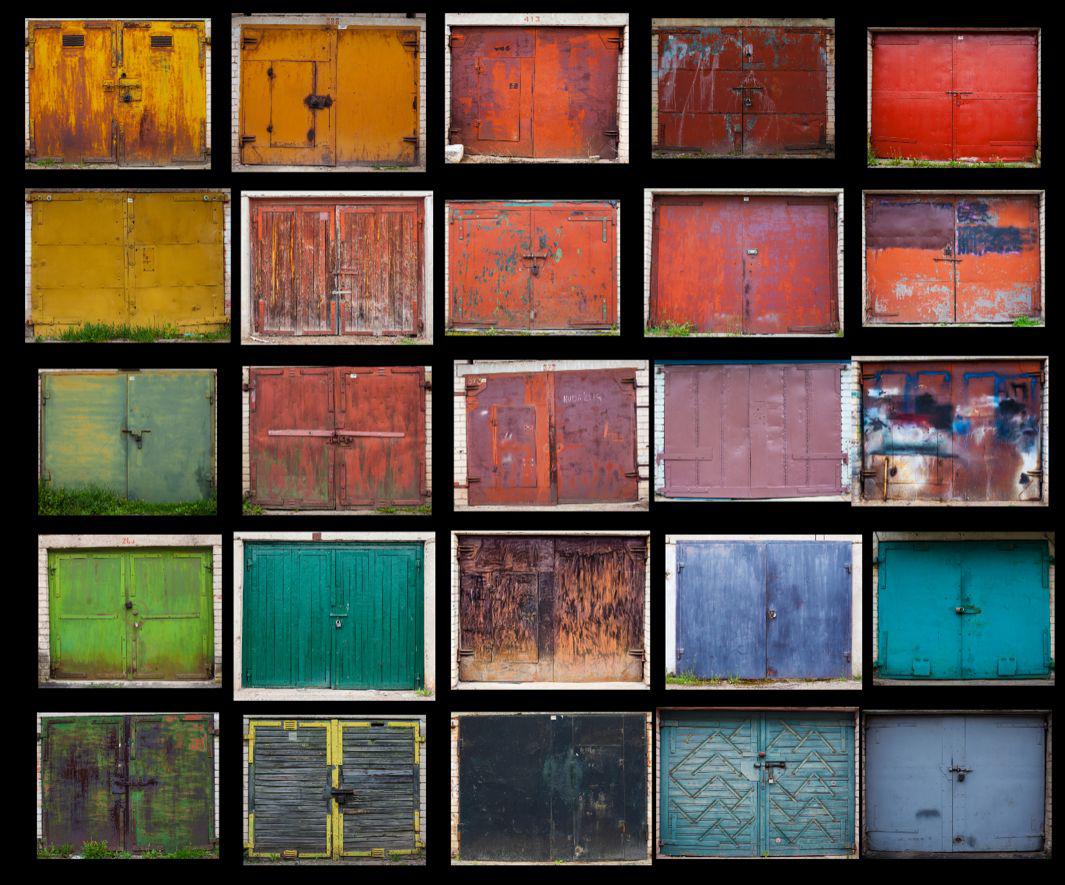 Thinking that this kind of "late Soviet lifestyle" had vanished from modern-day Lithuania, Gintalaite stumbled on a sprawling garage town on the edge of Vilnius while making a trip to a recently opened Ikea. "There I stood on Prusu Street with 500 garage doors were staring at me," she writes, "a relic from the past inviting me to engage with a world in which there was no IKEA, no conspicuous consumption."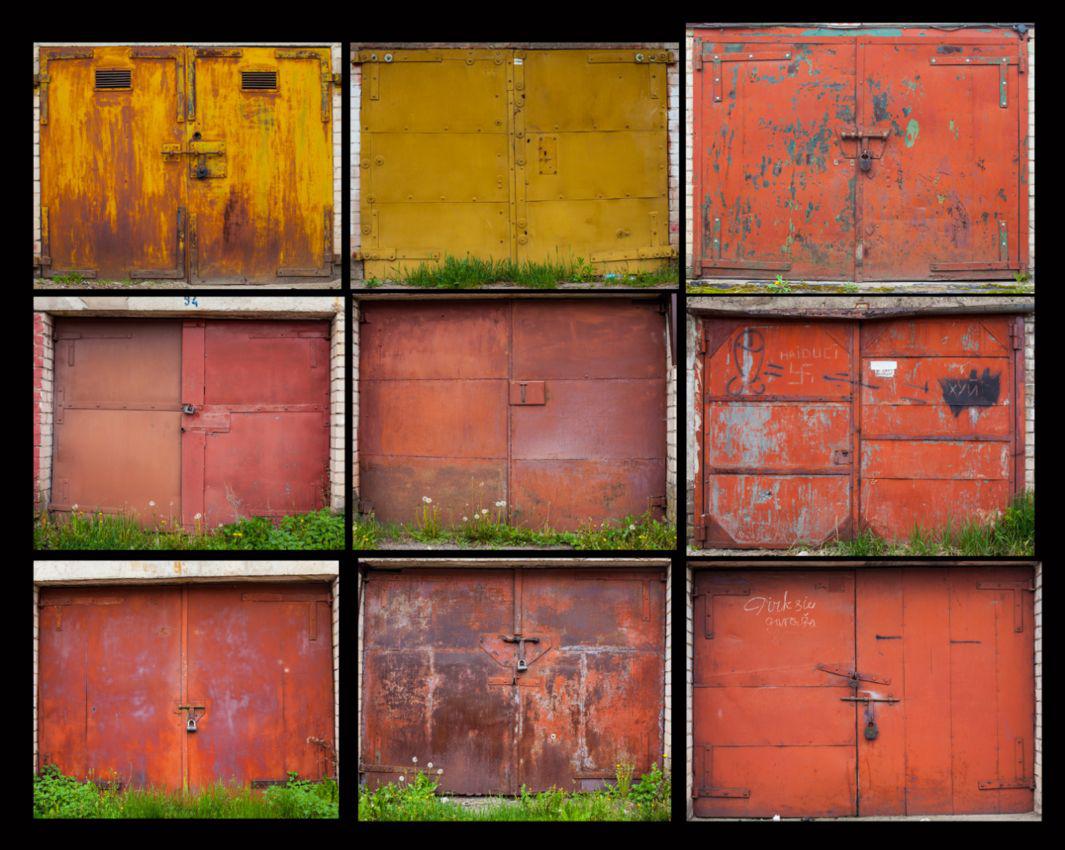 Her impulse to document the doors was both to capture their ephemeral aesthetic as well as a nod to the owners of the garages, who she described as most likely elderly and of modest means, relics of a bygone era standing their ground "in an urban landscape on which big businesses increasingly make claim."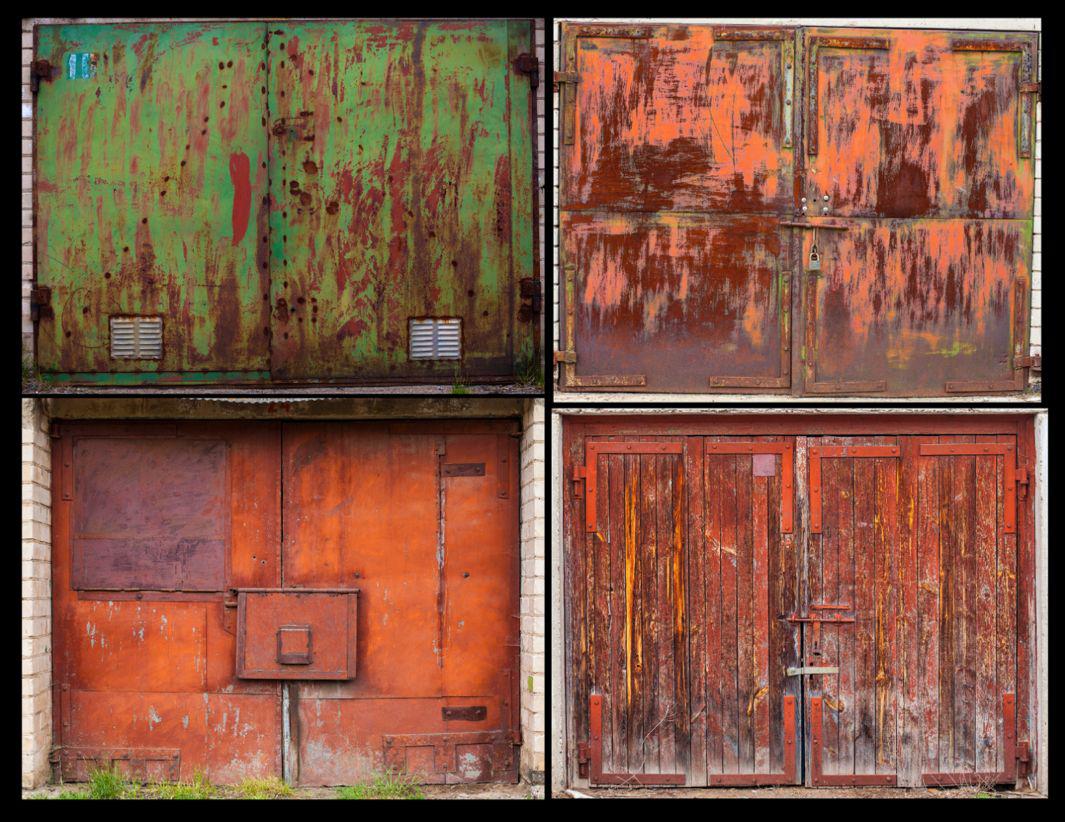 It will take time for corporations "to get rid of these islands of extravagant individualism," she said, as "being too many, too dispersed, and probably too disorganised, garage owners are hard to find. Accordingly, their property, simultaneously private and collective, cannot easily be bought. As long as they last, this uncanny beauty remains."