Design is everywhere, but it's often invisible, like the nondescript fabric on a taxi seat. Now a group of designers in Mumbai, India, have turned the interiors of city taxis into a vehicle for promoting the country's emerging design talent with a project they're calling Taxi Fabric.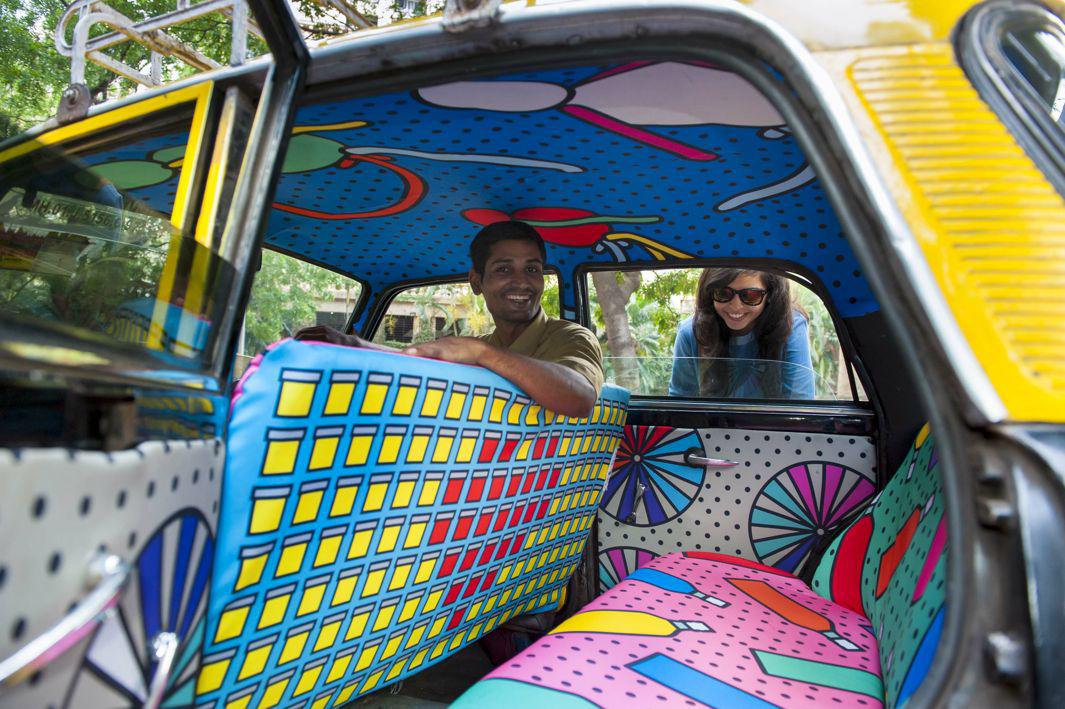 "Taxis in India, particularly in Mumbai, are not only the most convenient form of transport but have also become an iconic piece of culture," the designers write in a press release about the project. Although drivers routinely tailor their taxi interiors to make them stand out from competitors, the designers say, the upholstery on seats is often an afterthought, something drivers pick up at the local market, usually "dull and forgettable."
So Taxi Fabric decided to commission young designers to create bespoke fabrics for the insides of the Mumbai's taxis that reflect the city's life and culture. Each revamped taxi includes a label with the story of the design and contact information for the designer.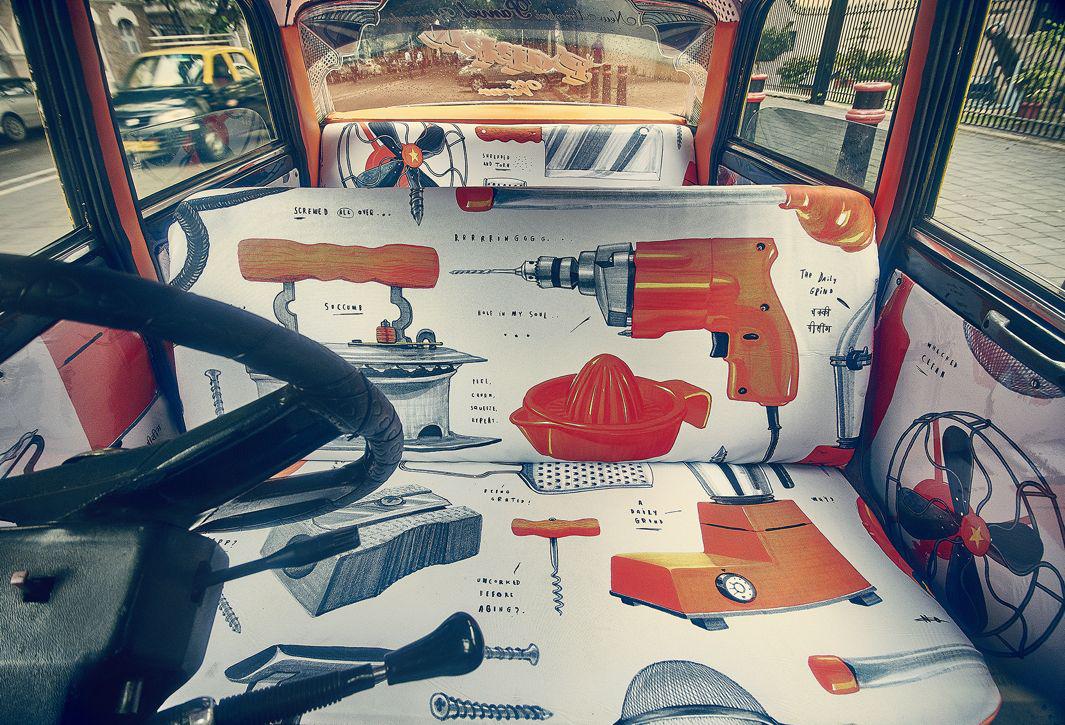 According to the folks at Taxi Fabric, Indian parents don't want their children to grow up to be designers.
"Design, as a profession or even simply something studied at school, is unfortunately not widely recognised in India," they write. "Older generations don't understand it, design to them, just performs a function. They don't know it can create an impact. And with so few spaces for young people to show off their skills, it's hard to change that perception."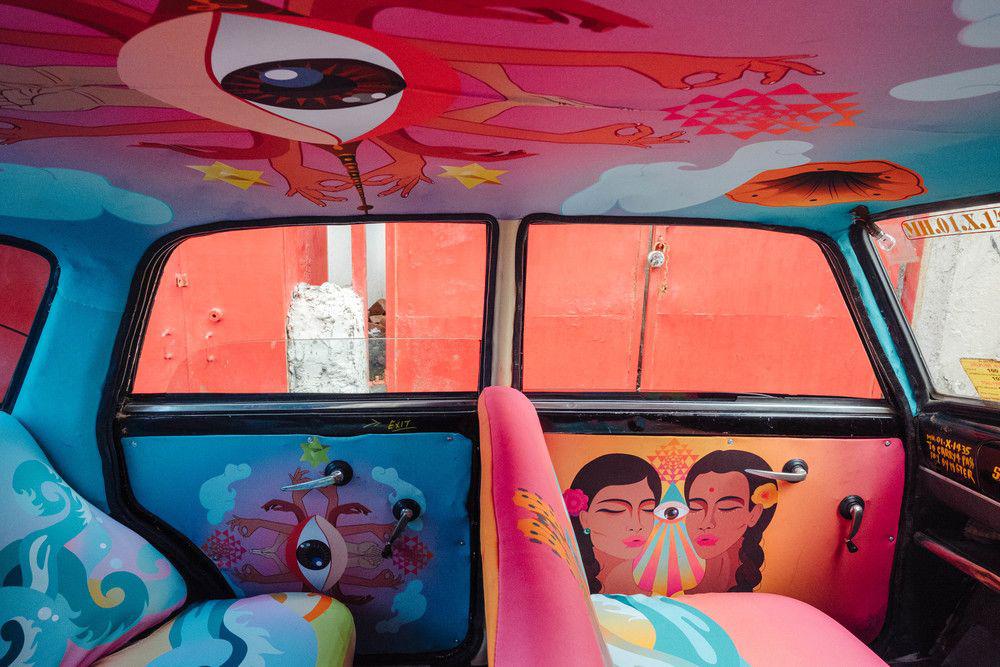 The group has outfitted 10 different taxi fabrics in cabs currently picking up fares in Mumbai, and thanks to a recently well-funded Kickstarter campaign, they plan to make 25 more by the end of the year, for a start.