Brooklyn-based artist Sean Kenney is a celebrated Lego master who builds dazzling sculptures made of the popular bricks, often imbued with a surprising realism and the polish and refinement that belie their source material.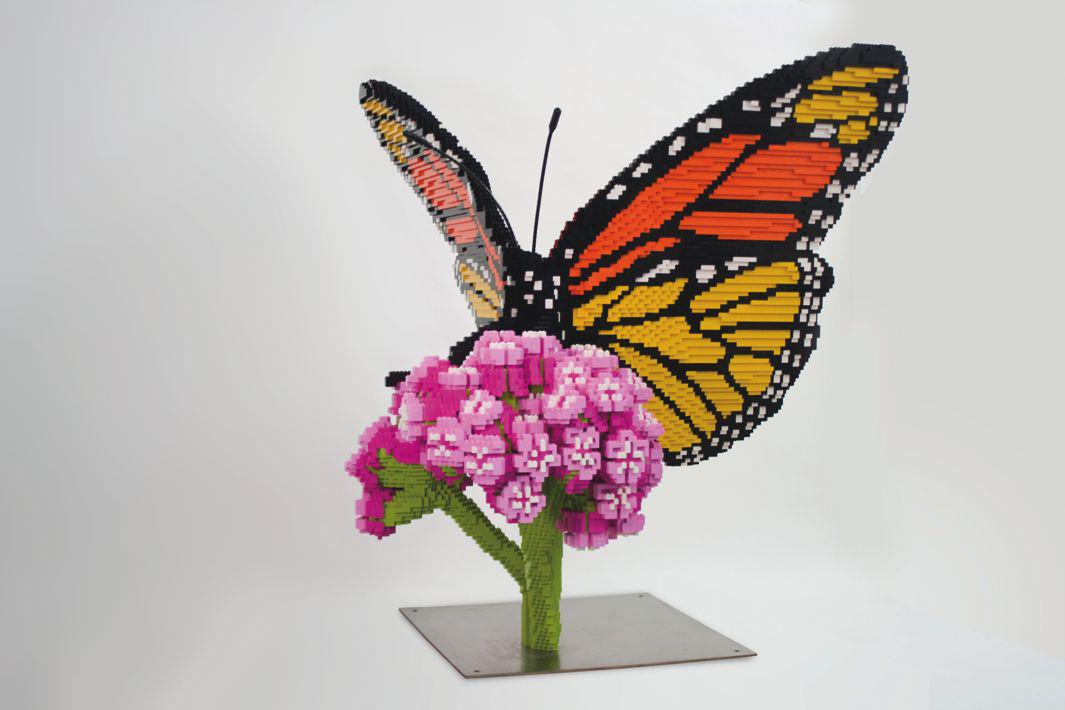 Kenney, who started out as a graphic designer, has been making grandiose Lego sculptures, portraits, and other creations and writing several children's books for the past dozen years. His traveling exhibit "Nature Connects"—in which his man-made creations are embedded at arboretums and botanical gardens—is on the road through 2019, currently at Powell Gardens in Kansas City, Missouri, through Sept. 7.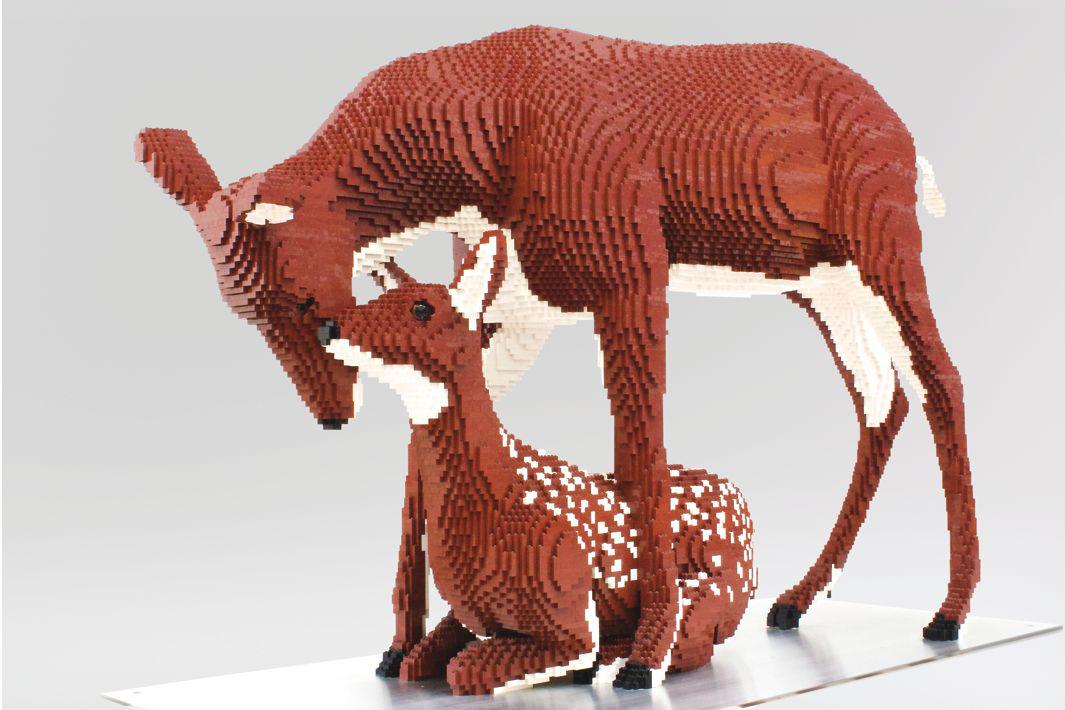 On his website, Kenney notes that the 50 sculptures in the exhibition required more than 1.6 million Lego pieces to build. This lovely hummingbird, for example, took five weeks to build with 31,565 Lego bricks.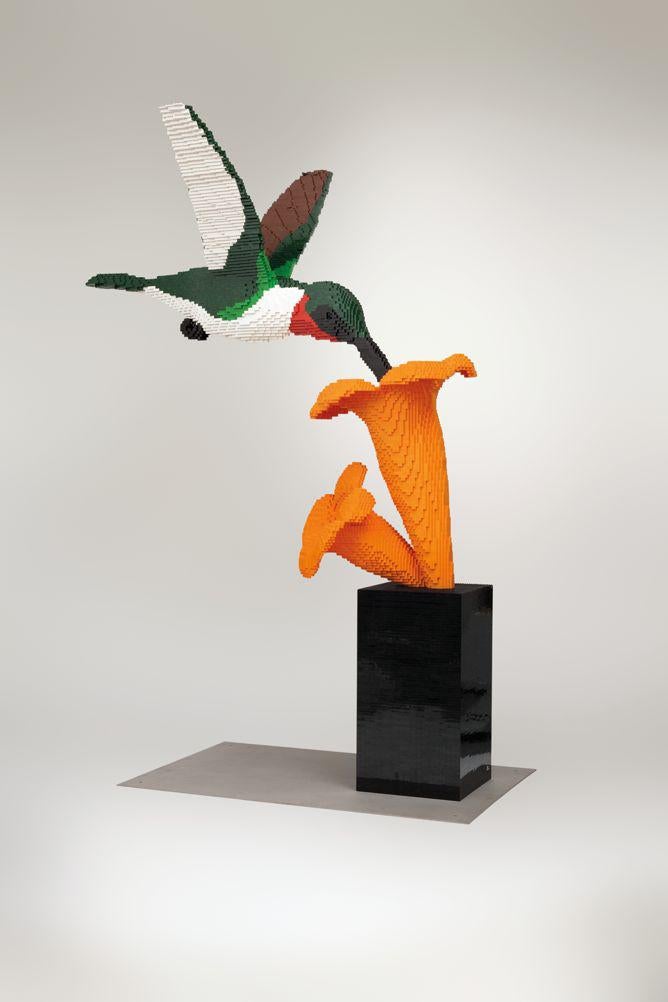 This stunning peacock is his second-largest piece, he says, and at nearly 7 feet wide and 5 feet tall, the 68,827-piece creature is the most visually intricate and time-consuming sculpture he has ever designed.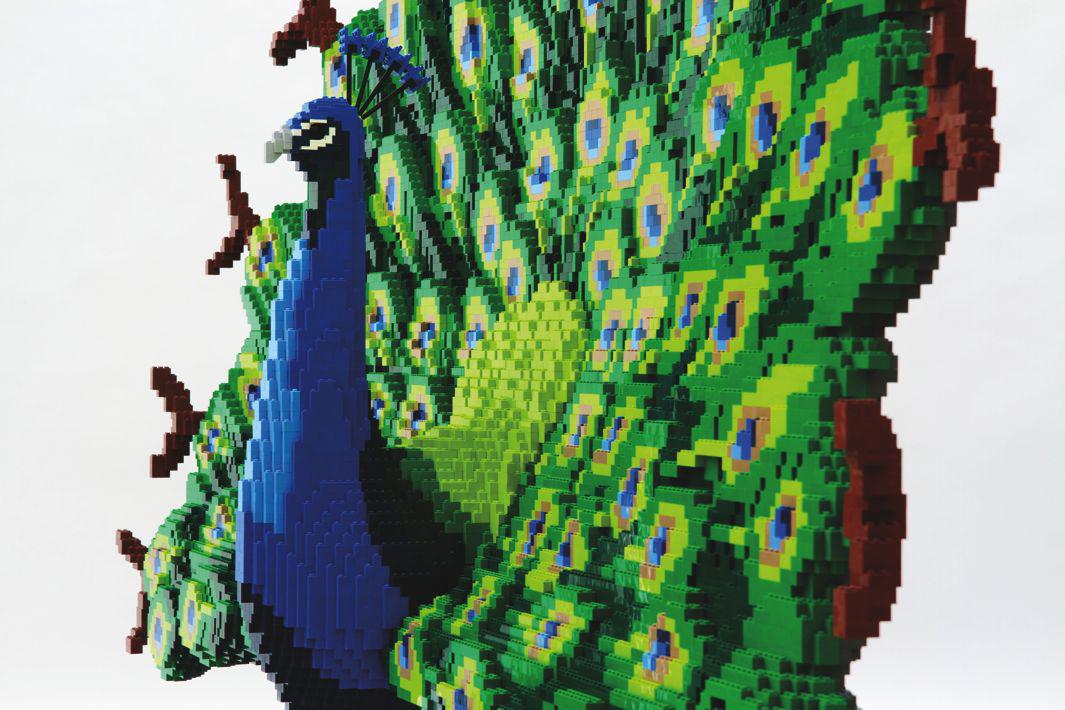 But even though he meticulously tracks the number of Lego bricks in each sculpture, it's not all about the numbers.

"Beyond the technical aspects of creating complex organic sculptures with little bricks, I always aim to capture the essence of my subject," Kenney says in Beautiful Lego: Wild by Mike Doyle, which publishes next month from No Starch Press and showcases nature-inspired Lego sculptures from artists around the world. "I like to think that what I create is more than just a bunch of pieces pressed together in the right way; my sculptures need to be rooted in personal expression and have some kind of educational or artistic value."