Have you ever gone swimming and thought to yourself, Gee, this is fun, but it would be a whole lot better if I were doing this about 10 stories in the air and it felt like I was flying? Well, you're in luck: London's glass-encased, 82-foot-long "sky pool" is perfect for you.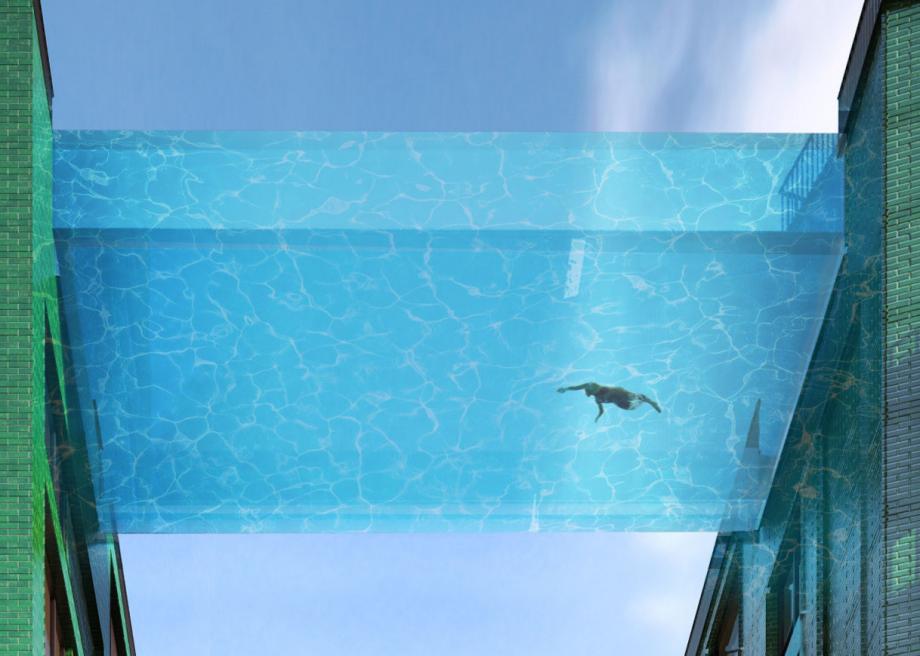 The proposed sky pool—which is expected to be completed by 2018—will exist as a kind of bridge between two residential buildings in Embassy Gardens, a 2,000-home complex near the American Embassy in London's Nine Elms district. It's the brainchild of Sean Mulryan, the chairman and CEO of Ballymore Group, which developed the complex. But the aquarium-like structure needed an actual aquarium designer, as well as a team of glass and marine designers, to help out Arup Associates, the pool's designers.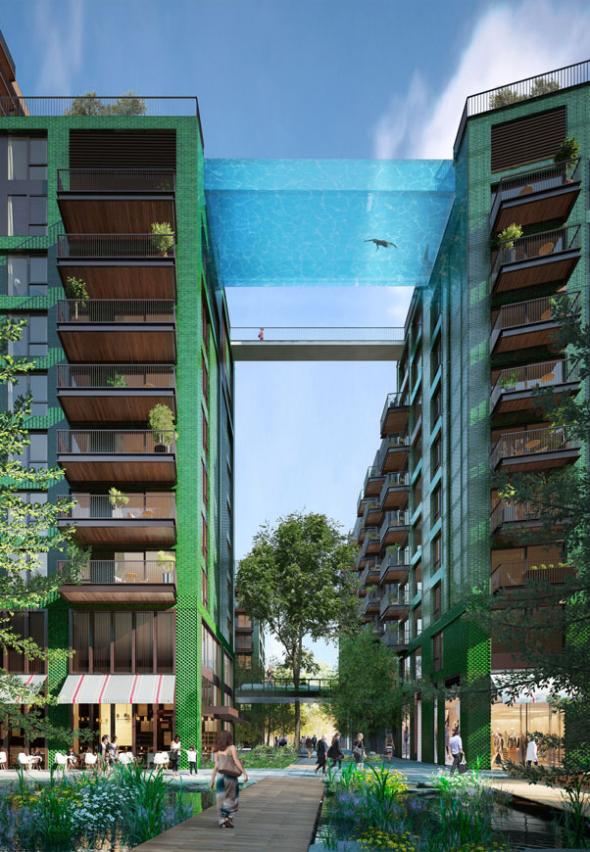 "My vision for the sky pool stemmed from a desire to push the boundaries in the capability of construction and engineering. I wanted to do something that had never been done before," Mulryan, told Home and Property. "It will feel like floating through the air in central London."
While a gimmick like the sky pool seems like it was created to go viral, some, such as Henry Pryor, a buying agent for wealthy clients, are skeptical of its actual appeal. He told the Guardian that he thought the plans for the pool were "genuinely crackers" and wondered if enough people would actually be interested in swimming in it.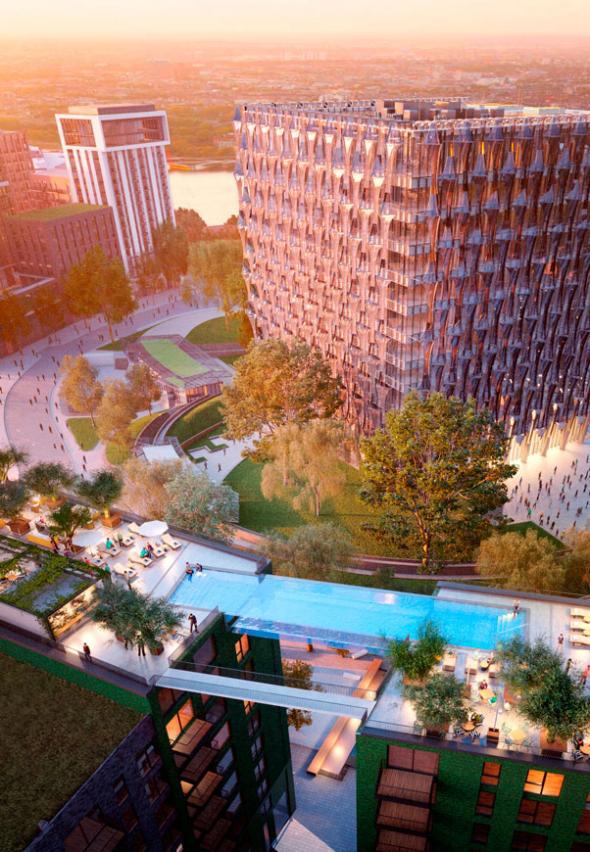 Yet, even before the aerial floating tank, the first batch of Embassy Gardens apartments from 2012 have already sold out. You can currently "register your interest" on its site for a new block of apartments that will become available next month. Now the only thing holding you back from swimming through the air is the price tag—apartments start at more than $900,000.