These sketches were made by Confederate prisoner Jacob Omenhausser at Point Lookout, Maryland, in 1864. The New-York Historical Society has digitized the artwork, which was preserved in the personal papers of Brigadier General James Barnes, the Union commander in charge of the district that contained Point Lookout. 
The Union Army first used the Point Lookout site, originally a summer resort, as a military hospital. The army began constructing a prisoner-of-war camp there in 1863, to house prisoners taken during the Battle of Gettysburg. The camp was quickly filled over capacity, holding 15,500 soldiers by the summer of 1864 and 20,000 by June 1865. Of 50,000 total soldiers imprisoned at Point Lookout during its years as a POW camp, 4,000 died from the camp's poor conditions. 
Omenhausser captures the informal systems of barter that prevailed in the prison and depicts scenes of prisoners passing the time with games of chance. Sketches of POWs petitioning camp officials—depicted seated on horseback—seem to emphasize the indignity of a system that required soldiers to beg for favors. 
In two of the sketches below, black Union soldiers appear in positions of authority, issuing commands to Confederate prisoners. Omenhausser seems to have viewed the presence of these guards as a particularly irksome fact of life as a prisoner of war.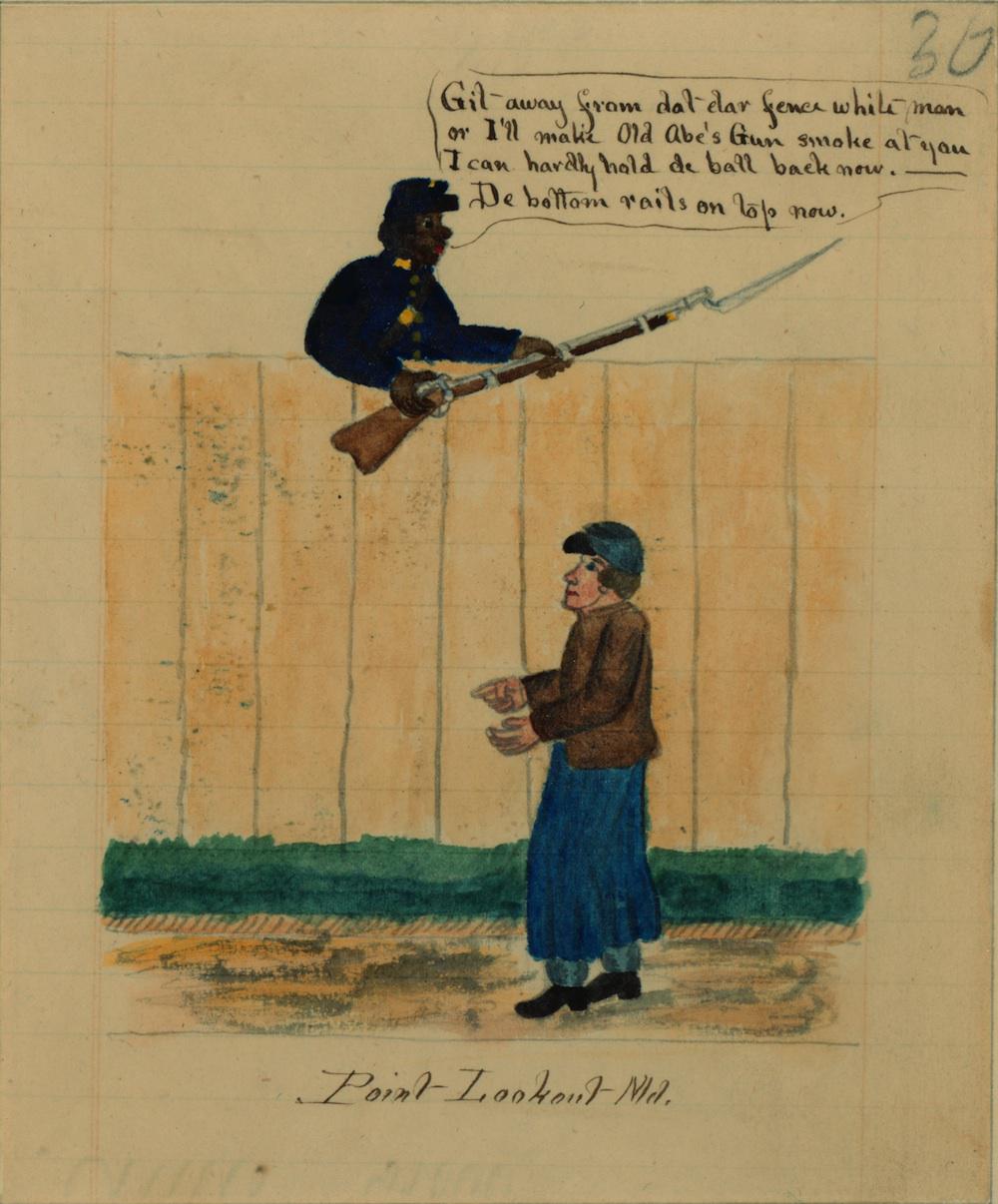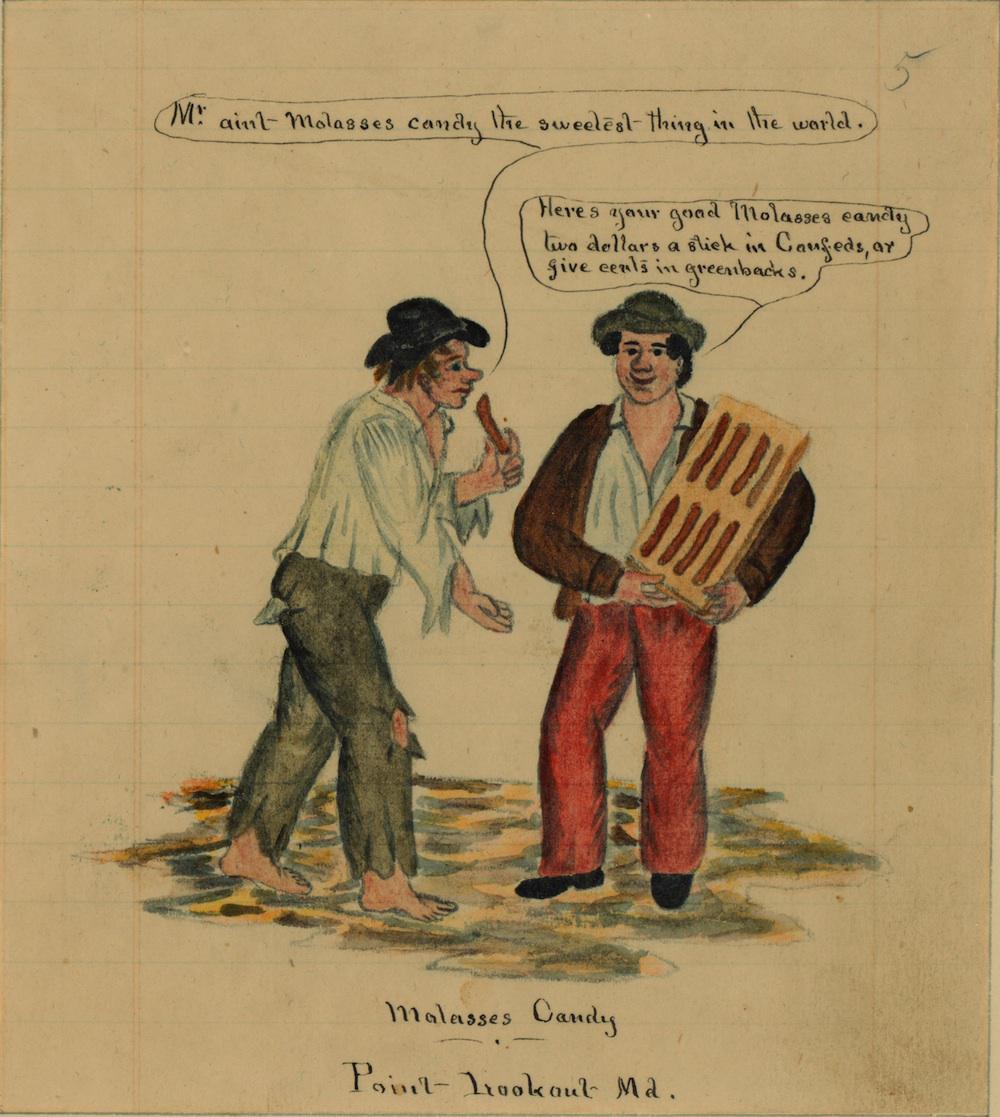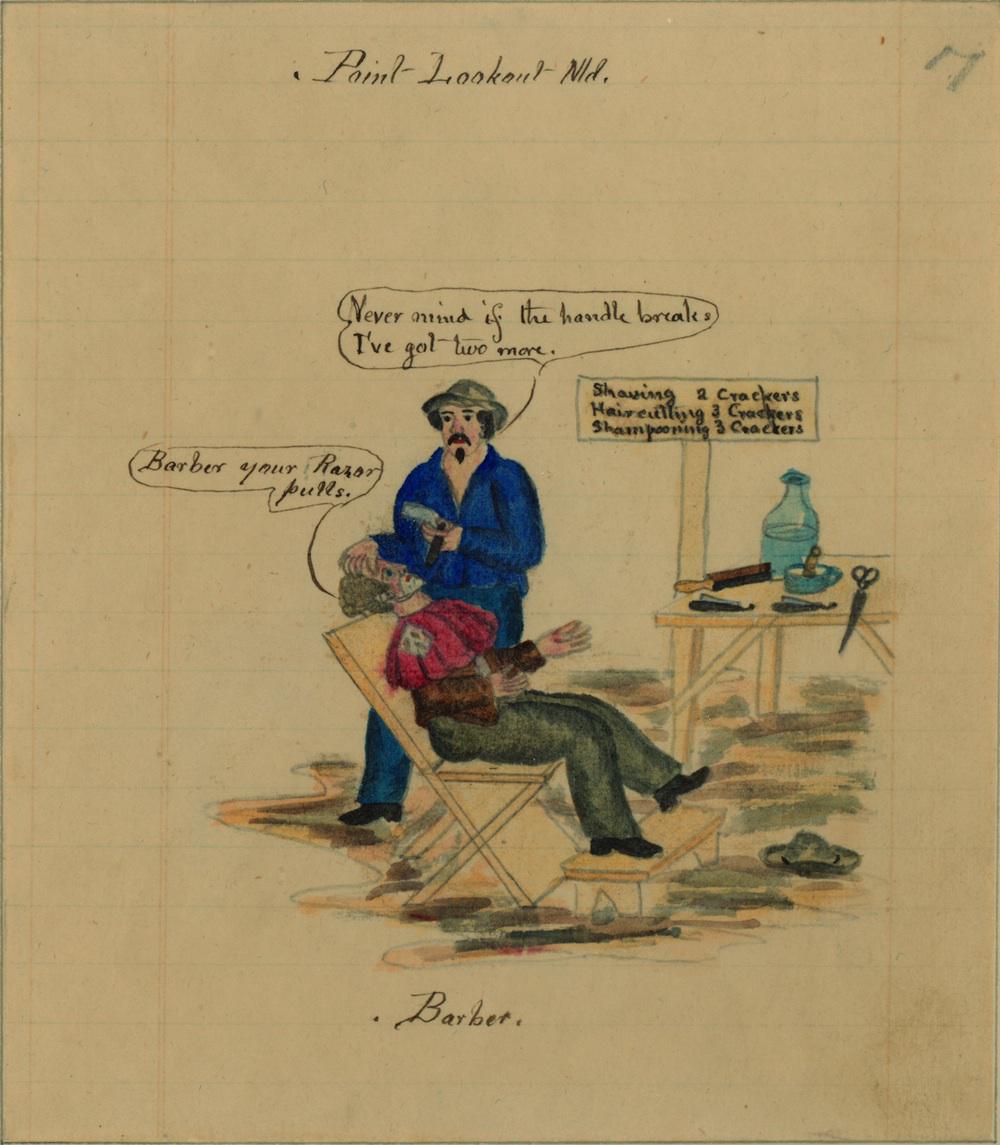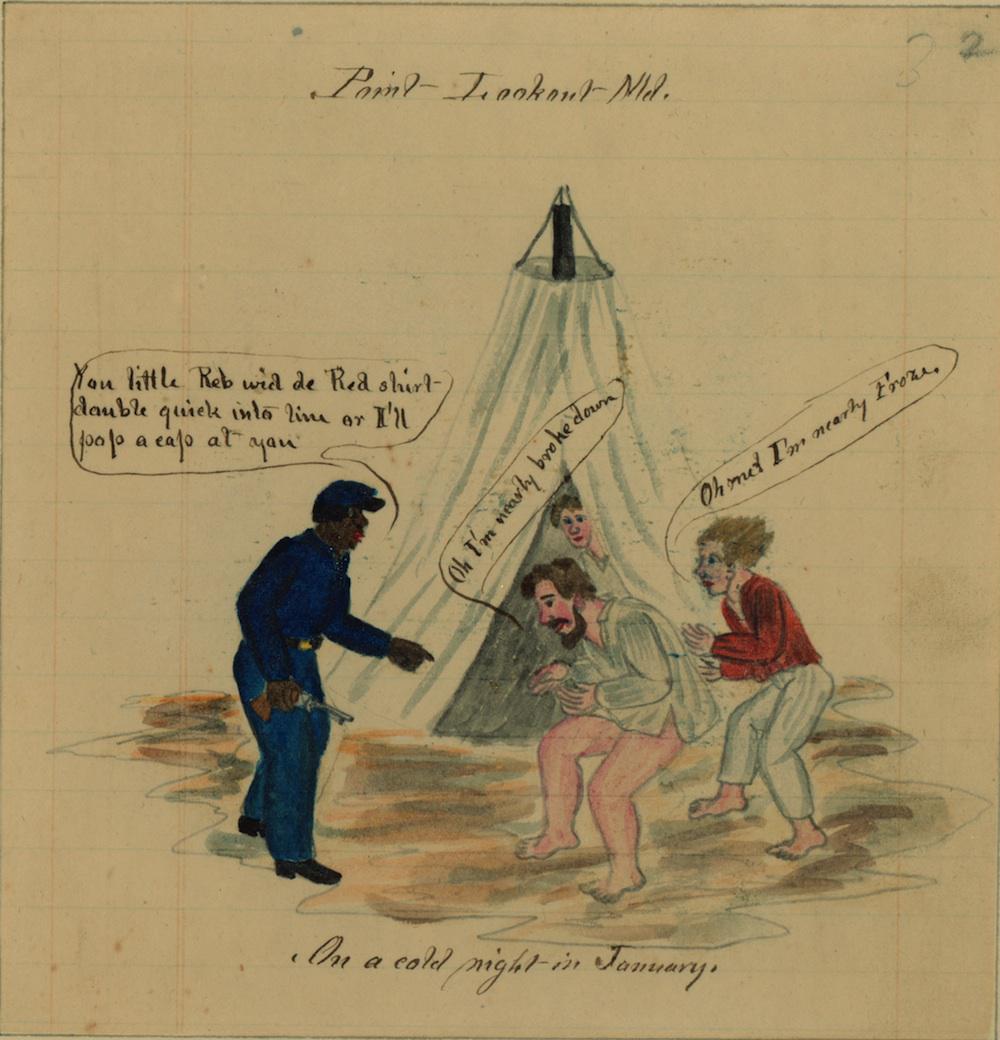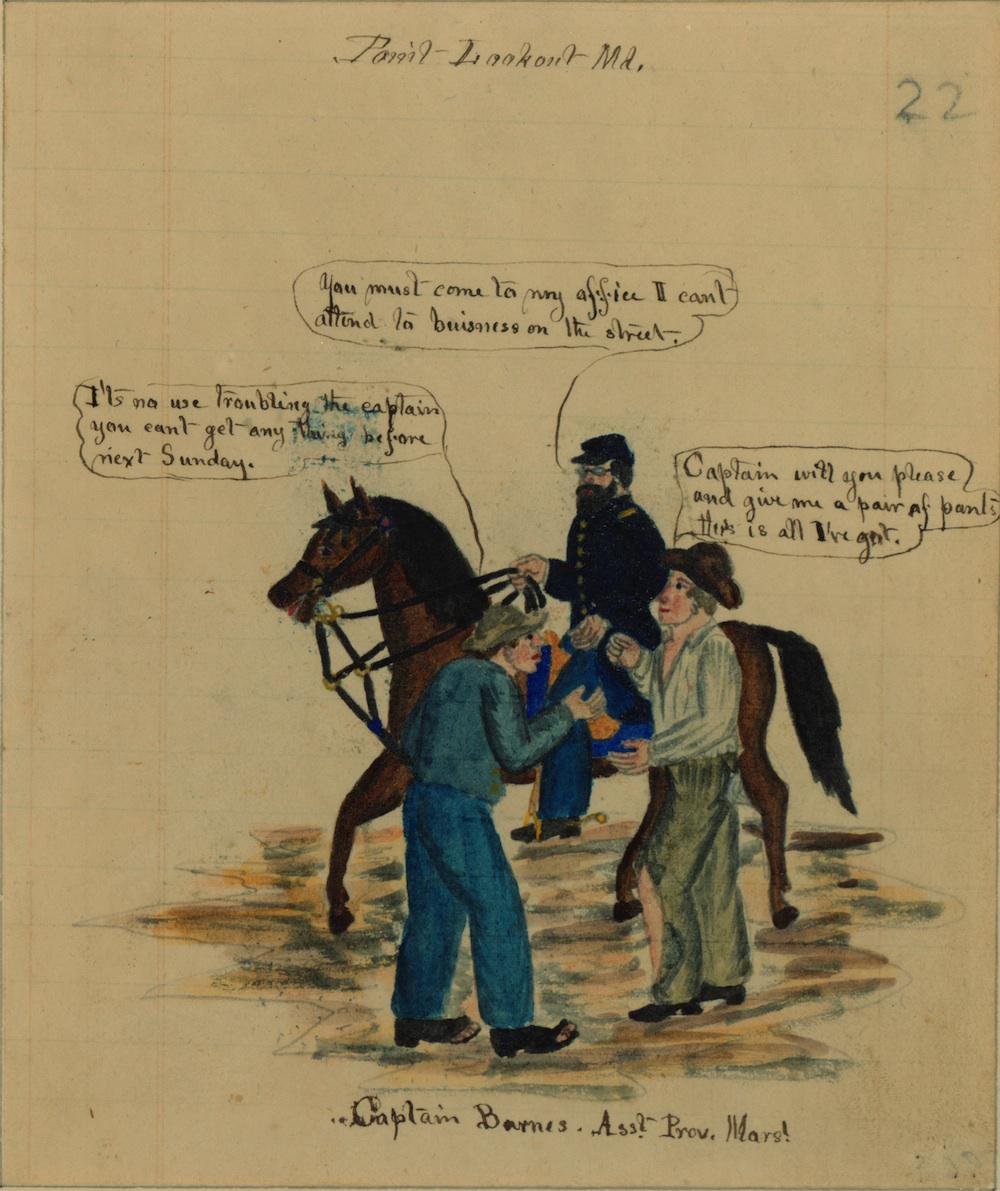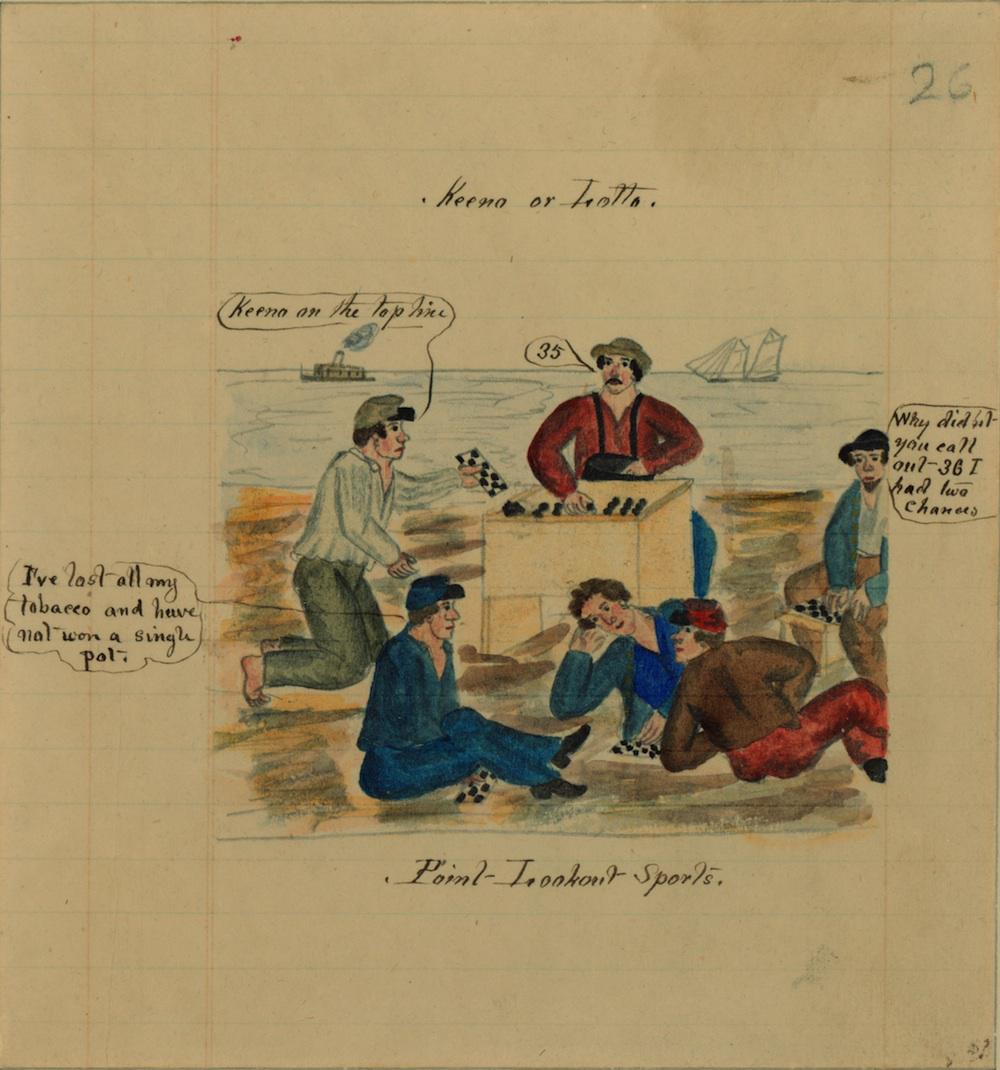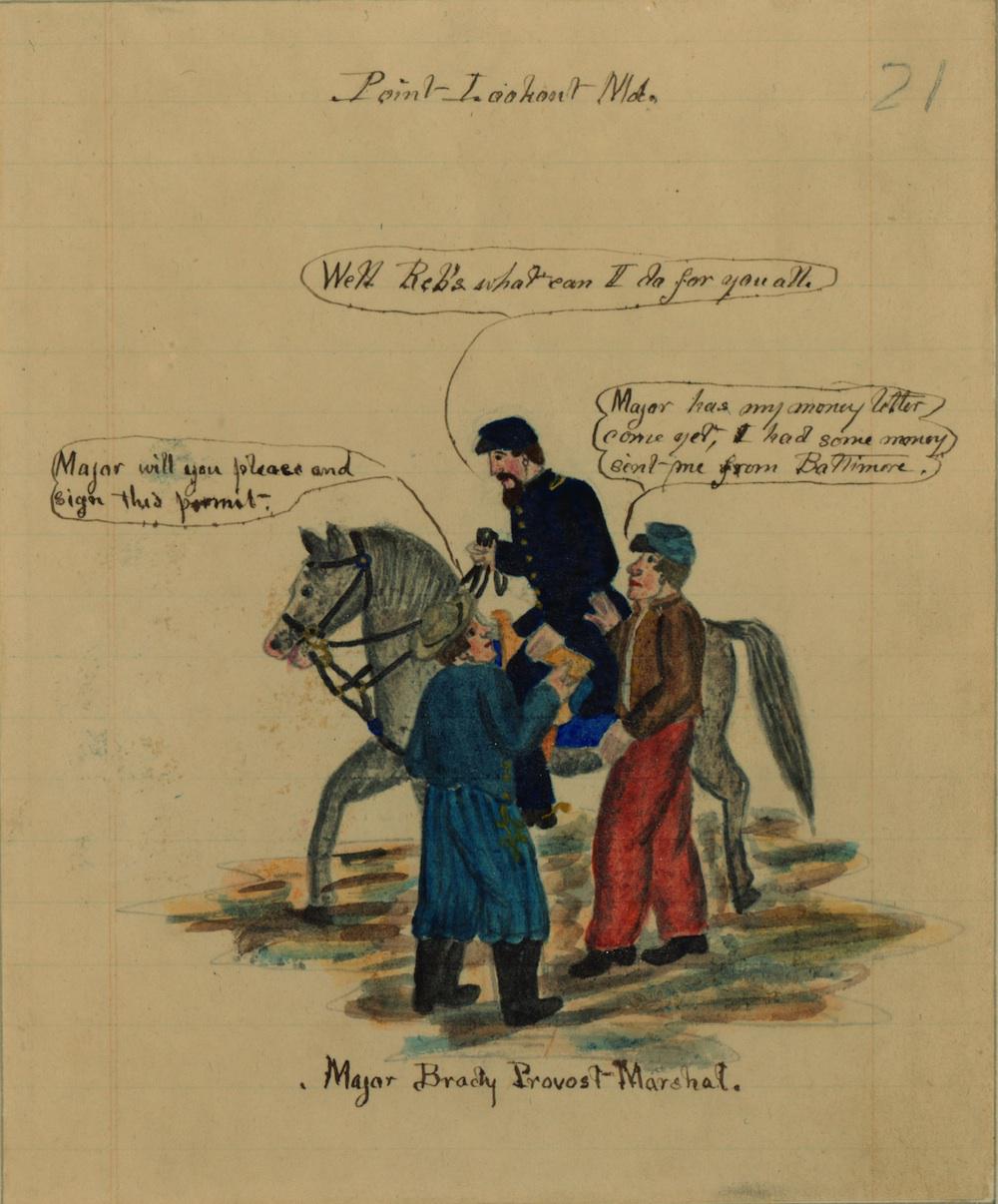 Correction, Sept. 1, 2015: This post and its headline originally misattributed these drawings to an anonymous prisoner. They were by Jacob Omenhausser.