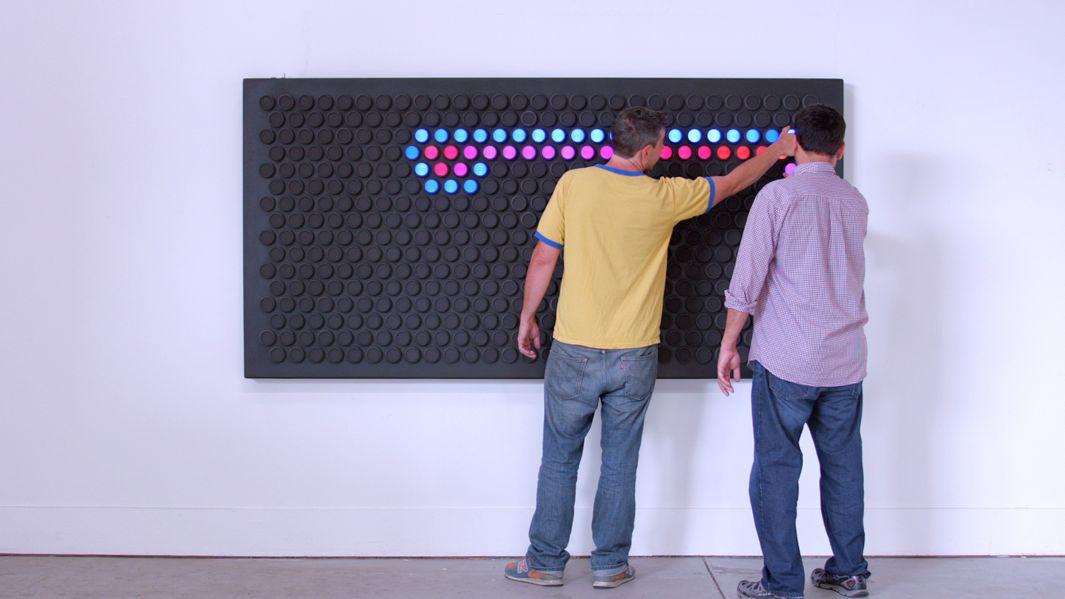 Anyone who has a sensory childhood memory of making endless light-peg designs with a Lite-Brite will find himself instantly transfixed with Everbright, an interactive LED-lit board inspired by the original toy.
"Everbright is a giant toy for people who never want to stop creating," the folks at San Francisco–based Hero Design write on their website. Unlike Lite-Brite's pegs, the Everbright has 464 color dials that can be turned to any color of the rainbow.
Although much of the language on the Everbright website seems catered to pitching businesses on the merits of the oversized toy as a team-building exercise and corporate creativity booster, head designer Alan Rorie writes in a blog post that the design was the idea of Jen Quan, a client who founded a children's playspace and wanted to include a large-scale Lite-Brite.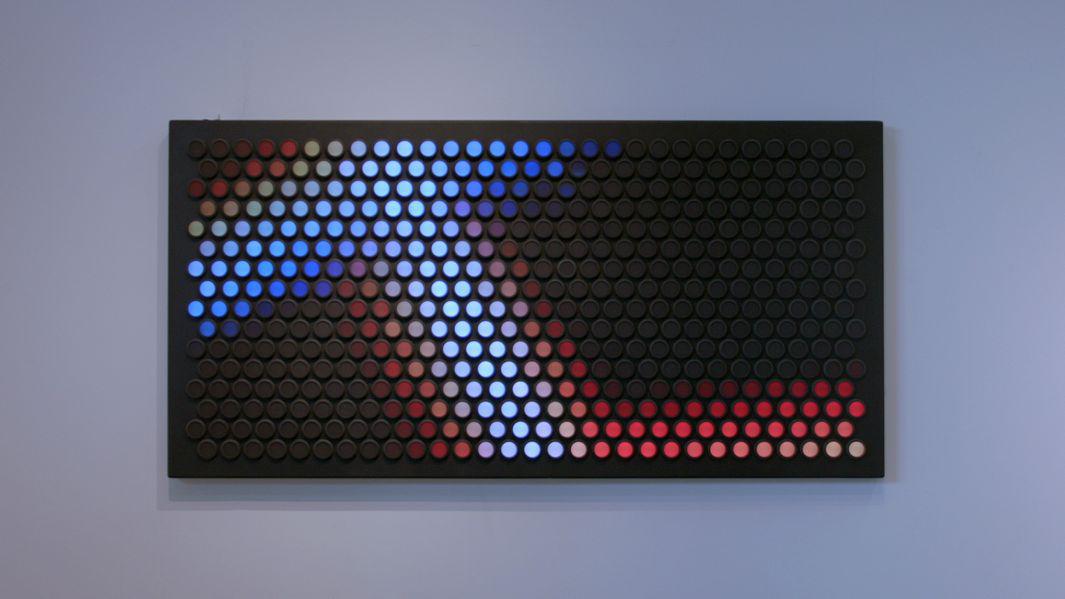 A quick Google search showed Rorie that he wouldn't be the first to build a larger-than-life homage to the Lite-Brite. He analyzed what was great about the original, which was created in 1967, and what could be improved using newer technology like LEDs. He replaced the traditional pegs with constantly rotating color dials, and he added a reset button that would take the wrist-work out of erasing designs. Everbrights can also run animations, and they can talk to other boards in different locations around the world by sending messages and color designs.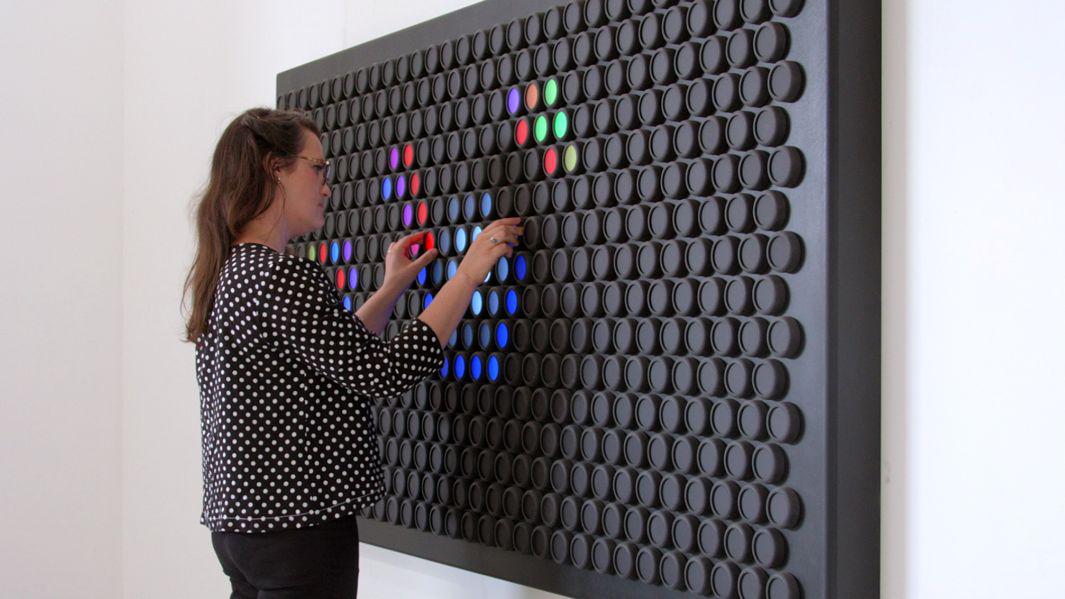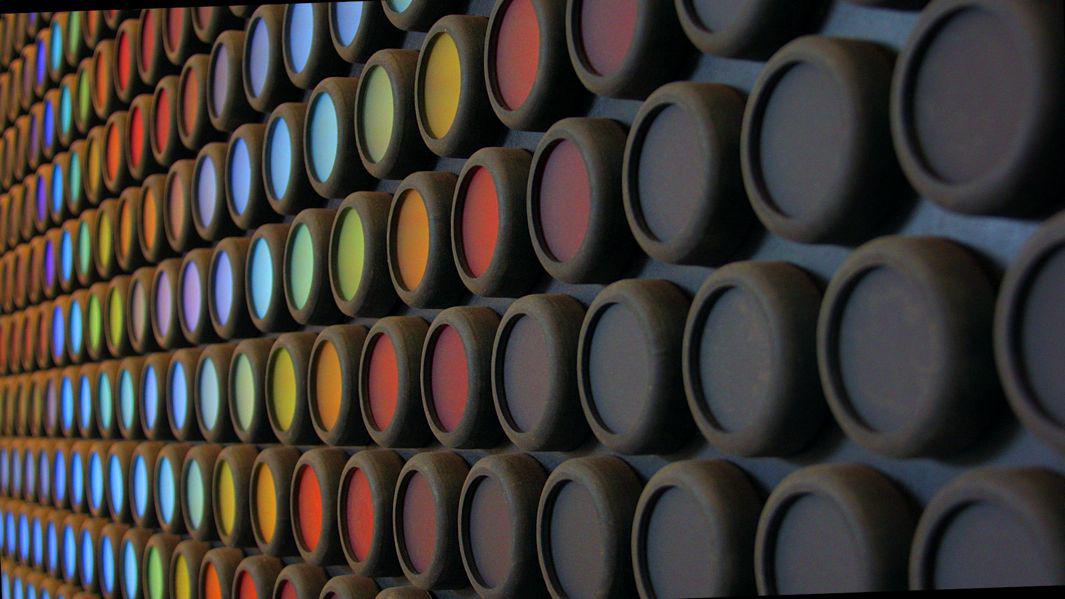 Now for the depressing part: Like most grown-up toys, the Everbright isn't cheap.
"Everbright was designed for a high-tech world whose people still have analog desires," the designers write on their website, where they compare the Everbright's price to that of a giant interactive HD whiteboard that's "useful" but not "cool." "We have forgotten how to live without a device sending us push notifications about the iPad workout we just missed because our nano wasn't synced to the iPhone that was supposed to record the steps we took to work. Give the special team in your life the gift of real, human connections and engagement and creativity. You can't put a price on that kind of motivation."
Yet they have: $14,000 to $50,000 depending on size, number of dials, and custom details.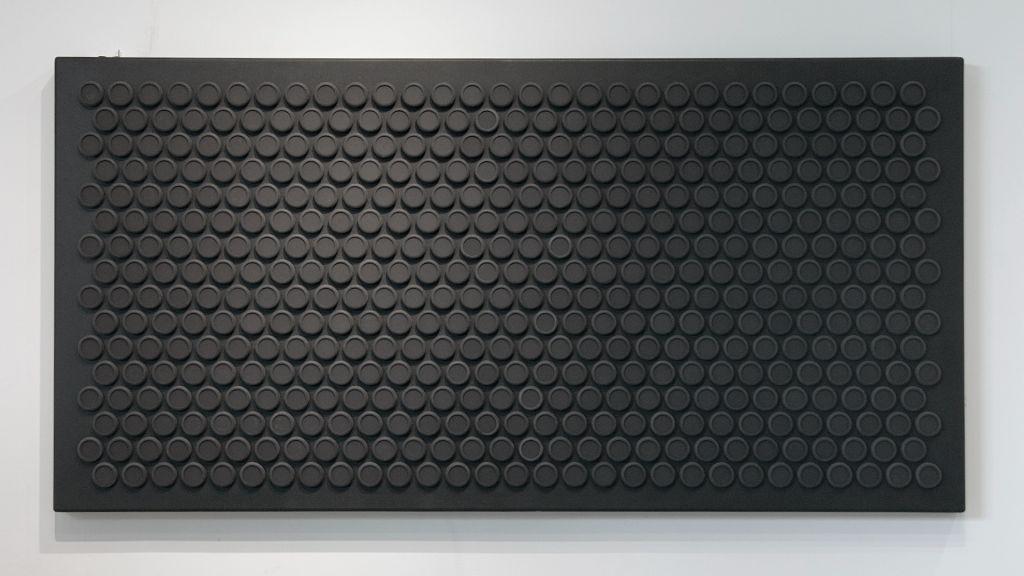 Why is it so expensive? It seems wrong that something that could bring so much joy to the masses has a price point accessible only to the happy few.  
Rorie told me in an email that regular people find it expensive, but people like event producers and lighting professionals say that the price "sounds about right."
"I can see why it seems high relative to consumables like personal computers, iPhones, and cars, which are typically mass-produced and enjoy industrial economies of scale," he said, pointing out that each Everbright is made to order, uses "designer" materials, and requires careful assembly by skilled professionals. "When you account for the scale of production and the custom electronics involved, Everbright is reasonably priced," he said. "Think of it as 464 lamps that turn in any direction, change to any color, and never burn out. About $50 per lamp isn't unreasonable for a lighting element. We just have a lot of them. I'd love for these to find homes in public spaces like libraries and museums, so anyone could play with one."

---