Like Paris, which just approved plans to erect a giant glass triangle-shaped skyscraper that will be the city's third-tallest structure, Jerusalem will build a looming 21st-century pyramid that is set to become its second-tallest building.
In a bold move to revitalize its downtown, Jerusalem's city council has approved plans to build the mixed-use 26-story, 345-foot luxury tower on a site adjacent to the Machane Yehuda Market (also known as the Shuk).
Designed by Studio Libeskind in conjunction with local architect Yigal Levi, the Pyramid will include a public plaza with upscale shopping at ground level, 200 apartments, the requisite boutique hotel, and a rooftop observatory and restaurant.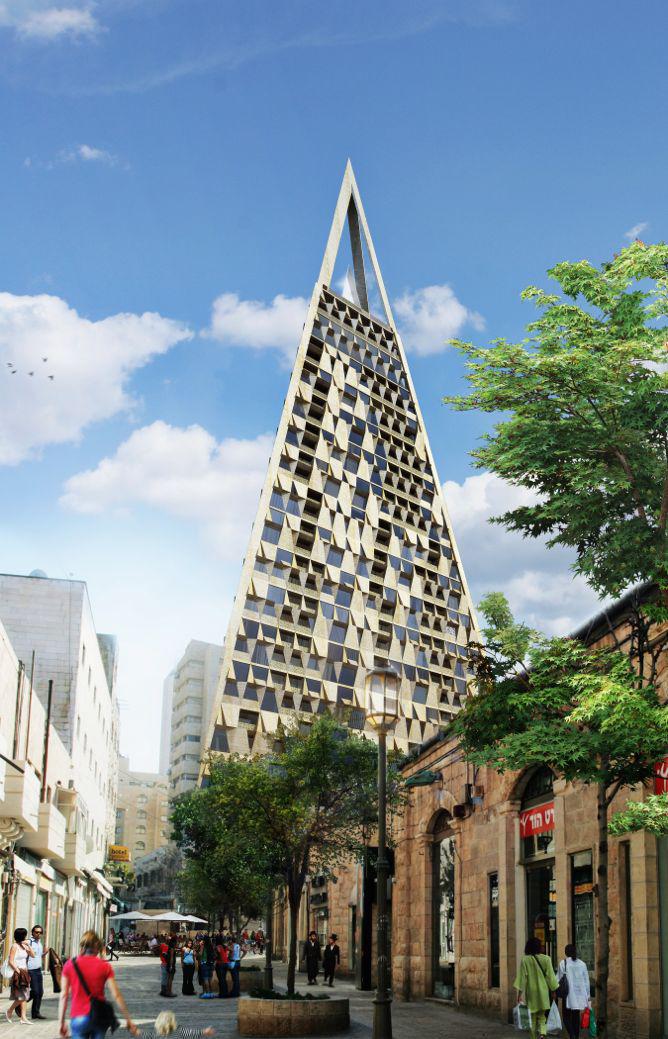 "The Pyramid mediates between ancient traditions and myths, while providing a 21st century reinterpretation of that great form," architect Daniel Libeskind, best known for his work designing Berlin's Jewish Museum and as the master planner for the World Trade Center redevelopment project in New York City, said in a press release.
The newly approved Pyramid design looks nothing like the curving tower originally proposed by the architects in 2011. According to the release, the building design was created to work within the "complex, historic context" of Jerusalem's downtown. Its "tapering form" was designed to allow "maximum light to fall on the public plaza below and to create ample open space surrounding the structure." The proposed building's façade references "Jerusalem's existing architectural language" with a geometric pattern composed of Jerusalem stone and glass.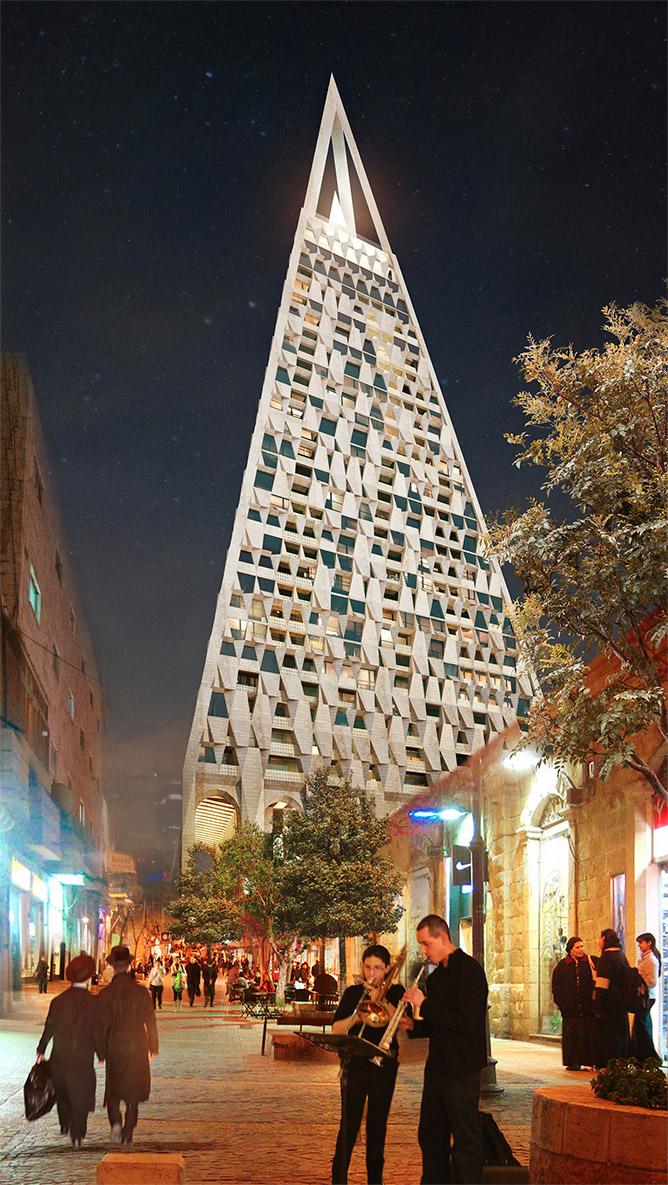 The project is set to break ground by 2019.
"While the Jerusalem municipality has been pushing to transform the city center into an accessible commerce, business and tourism hub in recent years, architects, urban planners and politicians have warned that high-rise towers in Jerusalem would damage the city's unique historic heritage," the Times of Israel notes in a report about the plan, adding that the Jerusalem skyline is "already dotted with a number of high-rises, built in the past when the municipality did not enforce the city's strict building regulations."