You don't have to be religious to appreciate the Tree Church in Ohaupo, New Zealand. A heavenly 100-seat chapel set among a 3-acre landscaped garden, the church boasts walls made of living trees planted around an iron frame.
In 2011, Barry Cox, who runs a tree relocating business, decided that his backyard was missing an old stone church like the ones he had studied and admired on travels to Europe. So he decided to unite his passion for ecclesiastical architecture with his skills as a landscaper who specializes in replanting mature trees using a tree spade.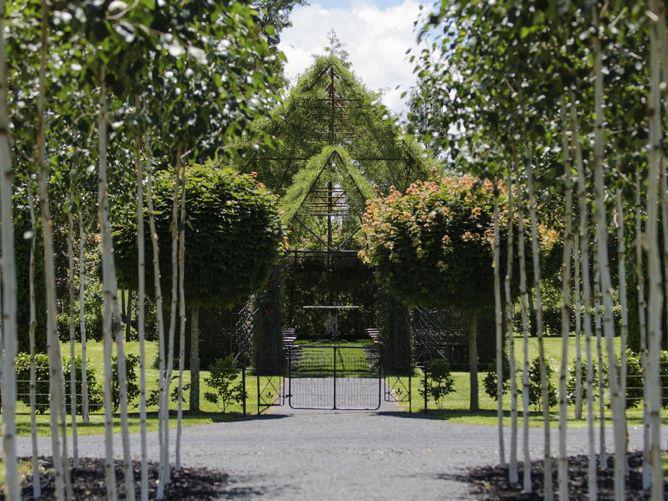 Cox writes on his website that he used live cut-leaf alder trees for the roof canopy and copper sheen for the walls, as well as camellia black tie, Norway maple, and pyramidal white cedar, training their branches around the frame.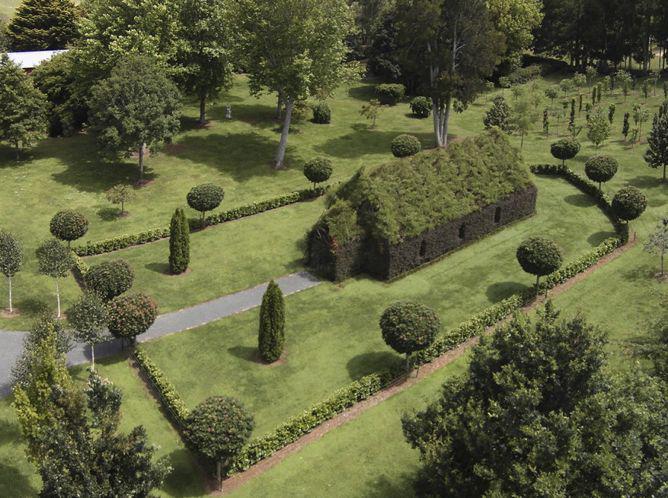 The Tree Church was originally "designed to show how an instant garden can be created" using a tree spade, he writes, adding that the church and a labyrinth walk he designed based on the ancient city walls of Jericho are "a welcomed retreat from society."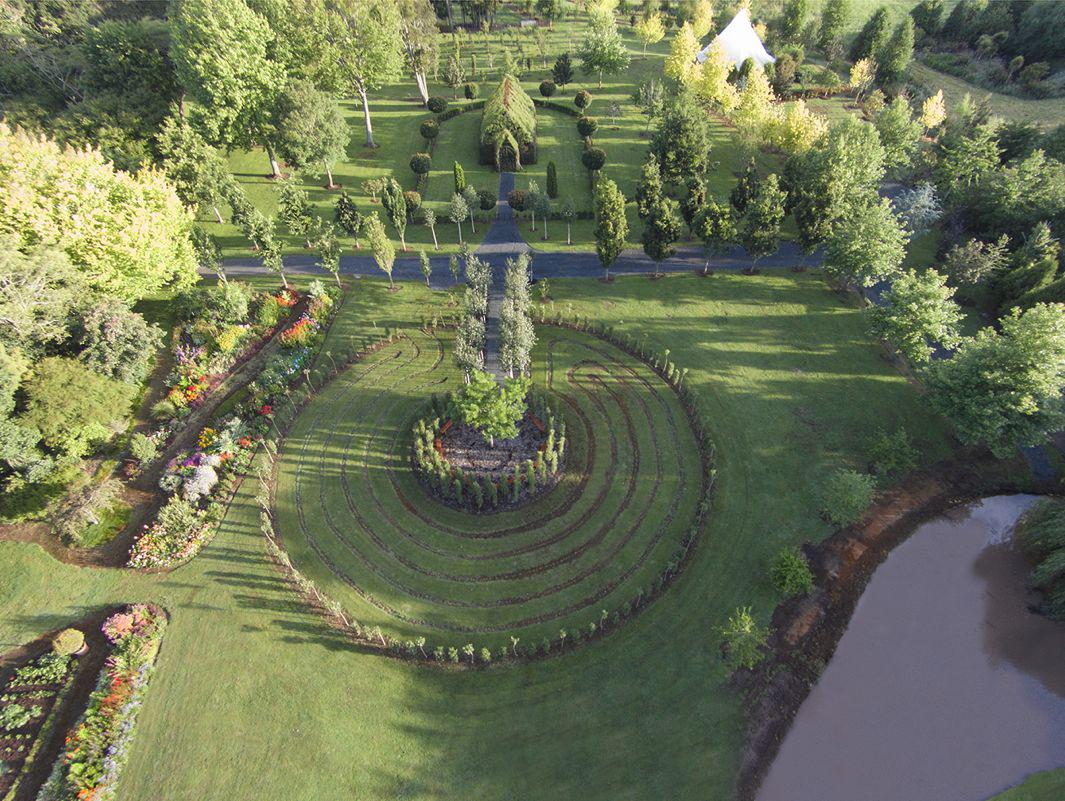 But he opened the Tree Church to the public earlier this year. Now, twice a week in fair weather, you can pay a small fee to view the church. What was once his backyard retreat is also now available for photo shoots, events, and has unsurprisingly become a popular wedding venue.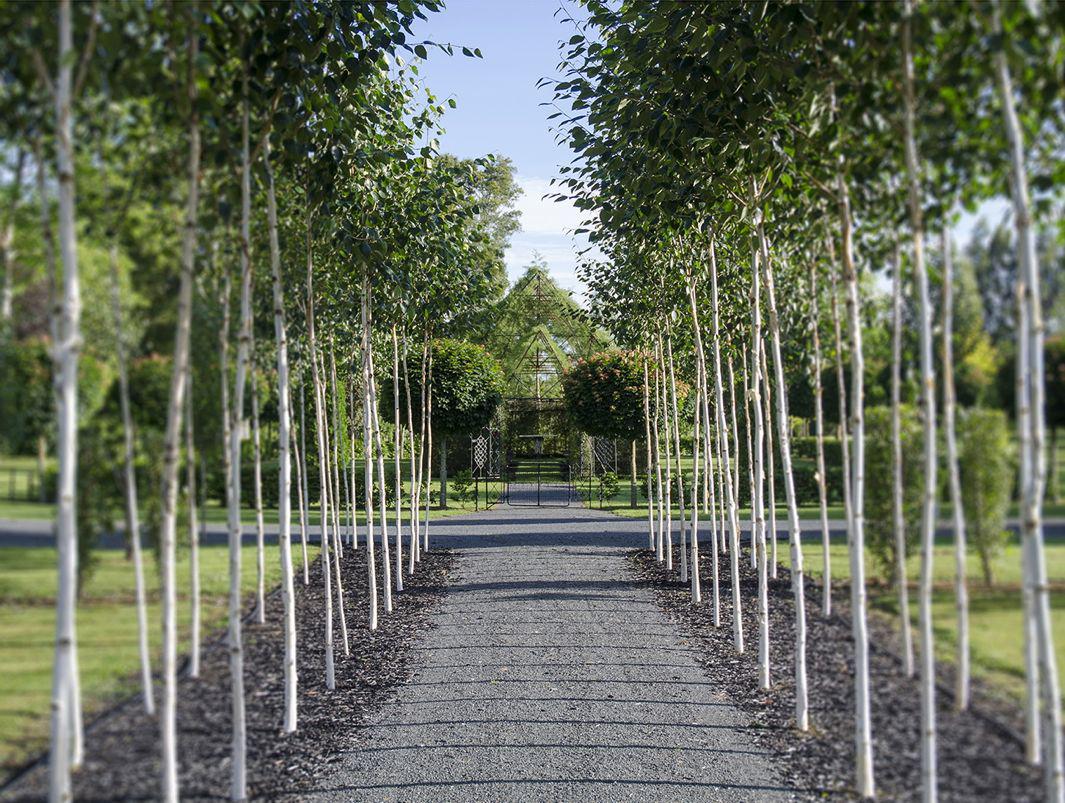 Check out the video for a peek inside.