The project to build Paris' first 21st-century skyscraper and the tallest building to be erected in the city in 40 years hit a major roadblock when the Paris City Council voted it down last November. But this week, the council voted to give the Tour Triangle (Triangle Tower) project, designed by Basel, Switzerland–based architecture firm Herzog & de Meuron, the green light.
Once completed in 2017, the skyline-altering 43-story tower will stand at 591 feet, making it the third-tallest structure in Paris after the Tour Montparnasse—roundly seen as one of the ugliest buildings in Paris, if not the world—and the tallest of them all, the 988-foot Eiffel Tower.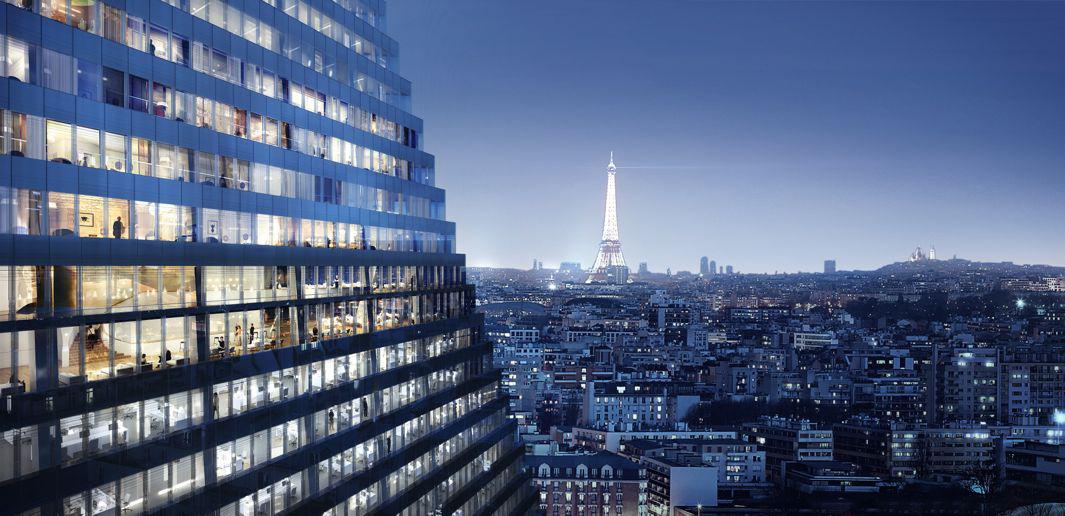 The Tour Montparnasse so traumatized the aesthetic sensibilities of city residents that it ushered in building height limits in 1977. But a change in city planning law in 2010 loosened the restrictions, and the tallest residential building in Paris in 40 years was completed in May.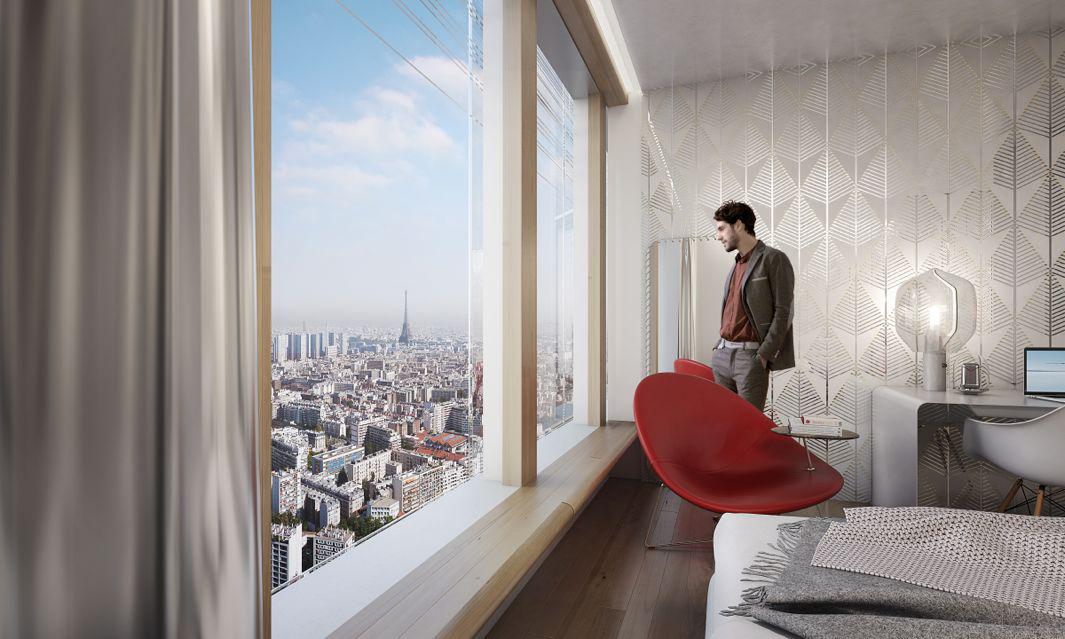 One of the criticisms of the initial design was that Paris didn't need a giant office tower in the middle of the city. To address those concerns, the interior design scheme was tweaked to devote 25 percent of the building's real estate to other functions.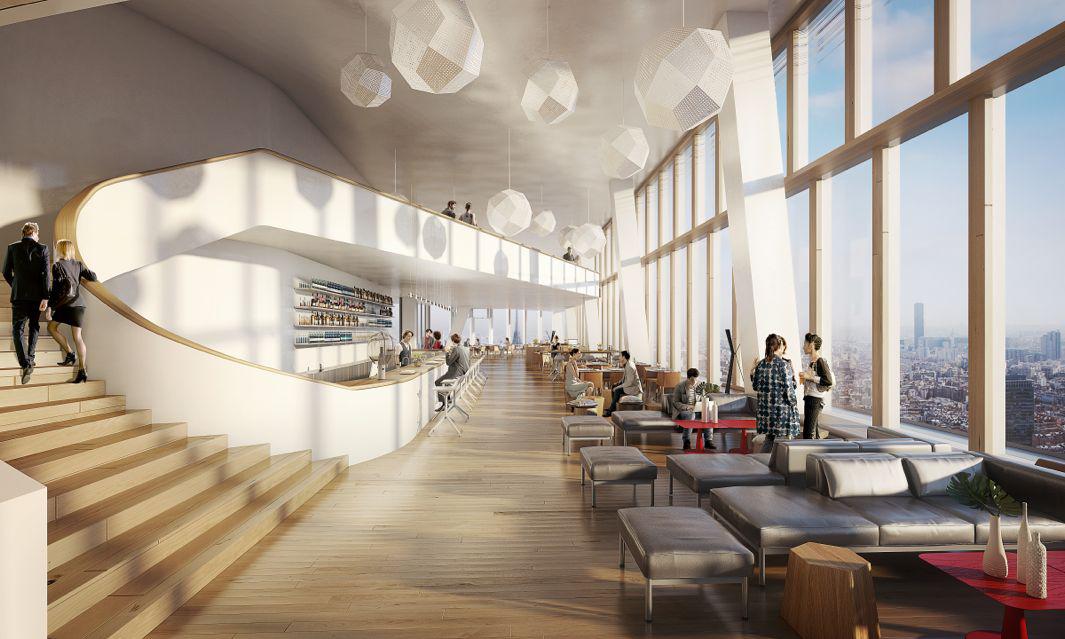 The Tour Triangle, located at the Porte de Versailles in the 15th arrondissement, includes a 120-room hotel, a large co-working space, a panoramic sky bar and restaurant, a public atrium and conference center, and a health clinic and child care center for local residents, according to the building's website.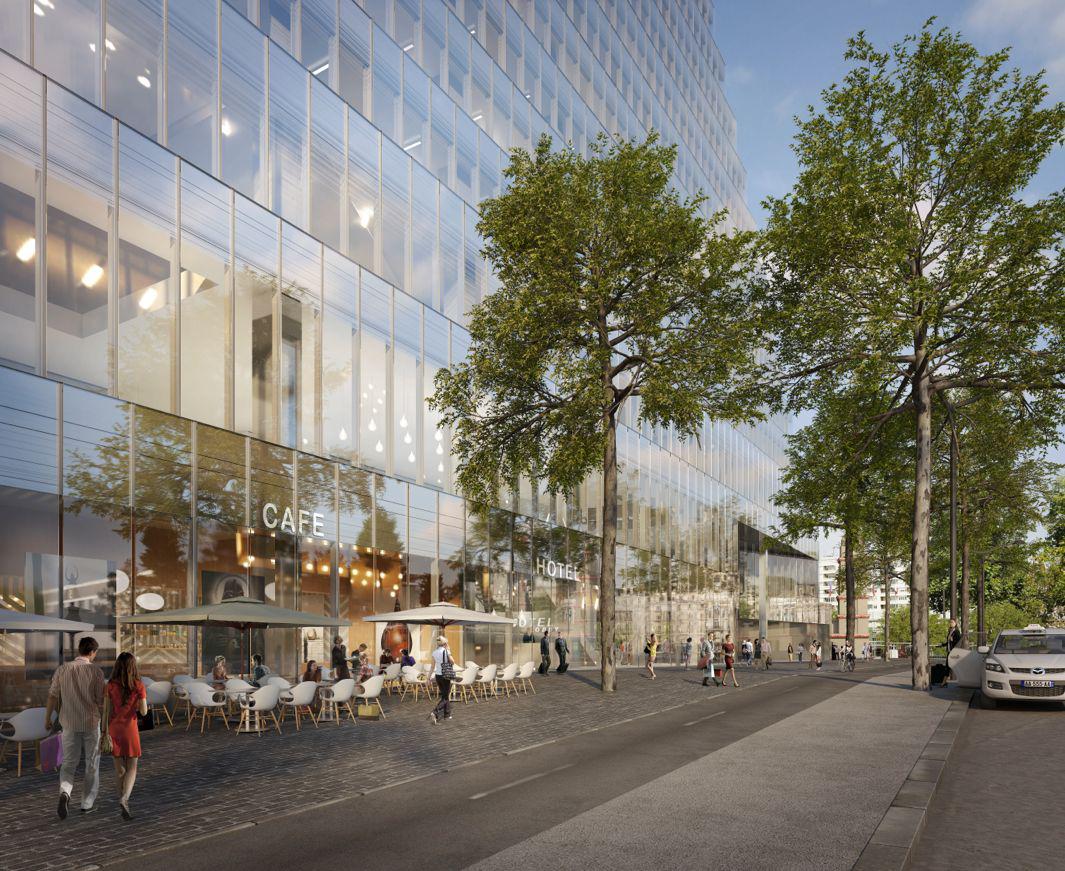 So it's happening. Now we just have to wait and see what this monumental piece of architectural pie will do to the Paris skyline.
For more images and background on the Tour Triangle, check out our previous post.