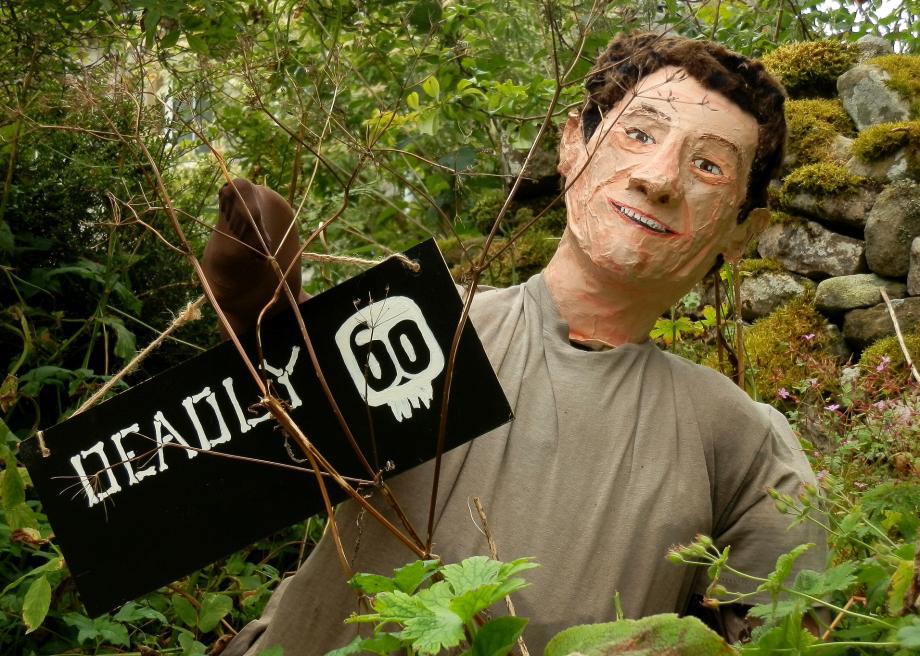 Atlas Obscura on Slate is a blog about the world's hidden wonders. Like us on Facebook and Tumblr, or follow us on Twitter.
Every August since 1994, the bucolic English village of Kettlewell has been invaded by an army of whimsical straw men that establish themselves in residential yards, on rooftops, and in hidden corners.
Despite what could be the setup for a horror movie, the Kettlewell Scarecrow Festival is actually a warm-hearted event that the entire village leans into. The traditional festival began in 1994 with a fundraiser for the tiny hamlets and homesteads in the area. Surprisingly, the call for homemade scarecrows seemed to strike a chord, and more than 100 were created by the people of Kettlewell. Ever since, the festival has returned to the town every August, growing each year.
During the nine-day celebration, the locals create countless life-size homunculi, dressing them in everything from farm clothes to wedding dresses and posting them up everywhere from storefronts to rooftops. The citizens of Kettlewell put their own spin on each creation, vying to outdo their neighbors with the strange getups of their scarecrows. Many of the scarecrows are also tucked away in hidden spots just waiting to be found. Visitors can also try to solve riddles associated with some of the hollow men, which will lead them on a sort of scarecrow trail.
The thought of a whole village being overrun by dead-eyed scarecrows might be a little creepy, but as the thousands of visitors who flock to Kettlewell each August will attest, it can also be pretty fun.
For more on the Kettlewell Scarecrow Festival, visit Atlas Obscura.
More wonders to explore:
---