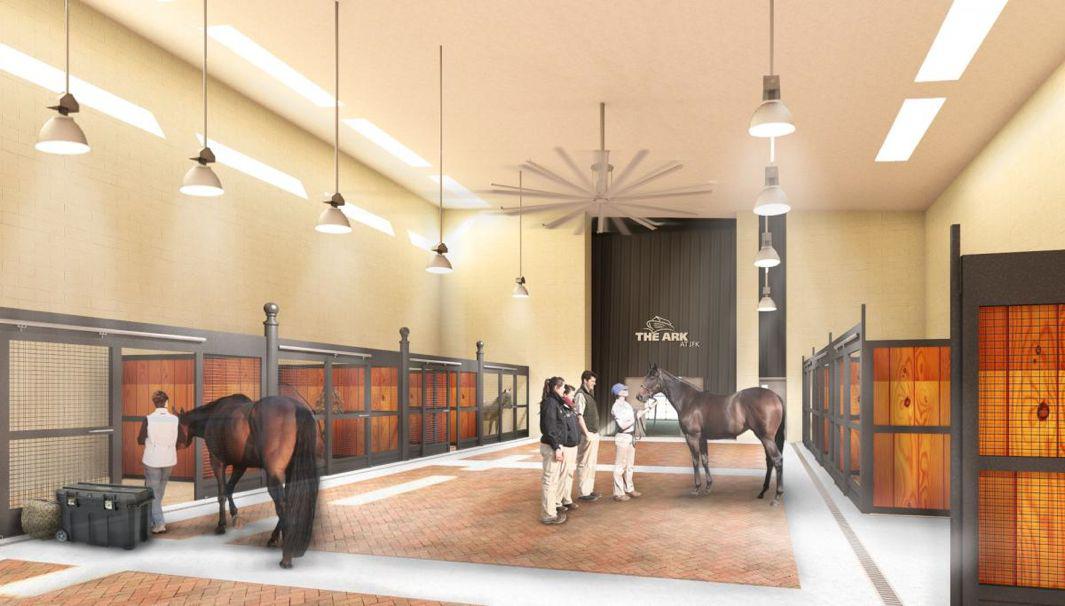 The incredible shrinking quality of cattle-class air travel makes most of us lowly humans feel like packed sardines.
But things are looking up for animals traveling in and out of New York City.
The ARK at JFK Airport might sound like a luxury hotel for religious pilgrims, but it's actually a state-of-the-art animal handling and air cargo facility billing itself as "the world's only privately owned animal terminal and USDA-approved, full-service, 24-hour, airport quarantine facility for import and export of horses, pets, birds and livestock," according to the developers.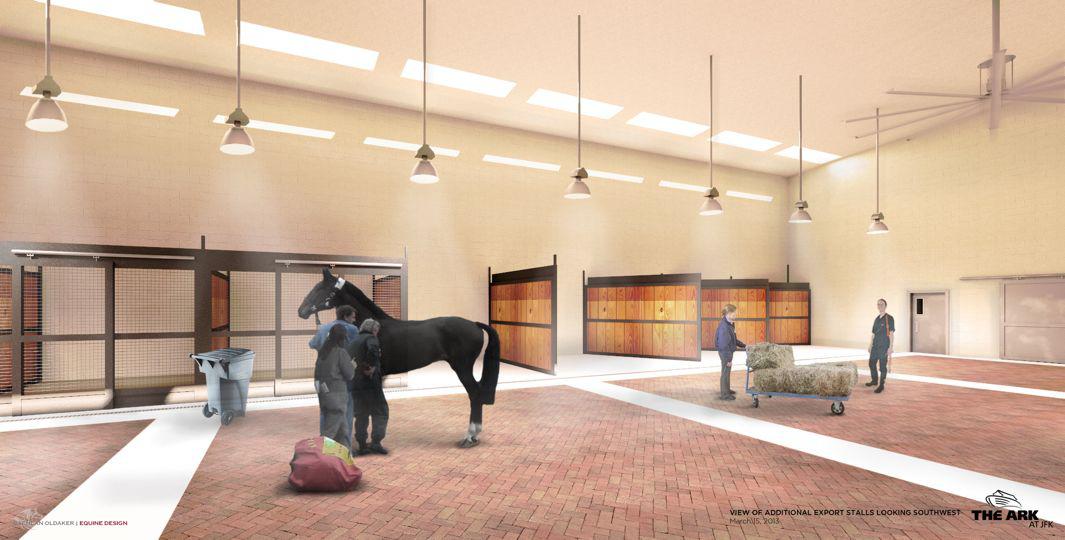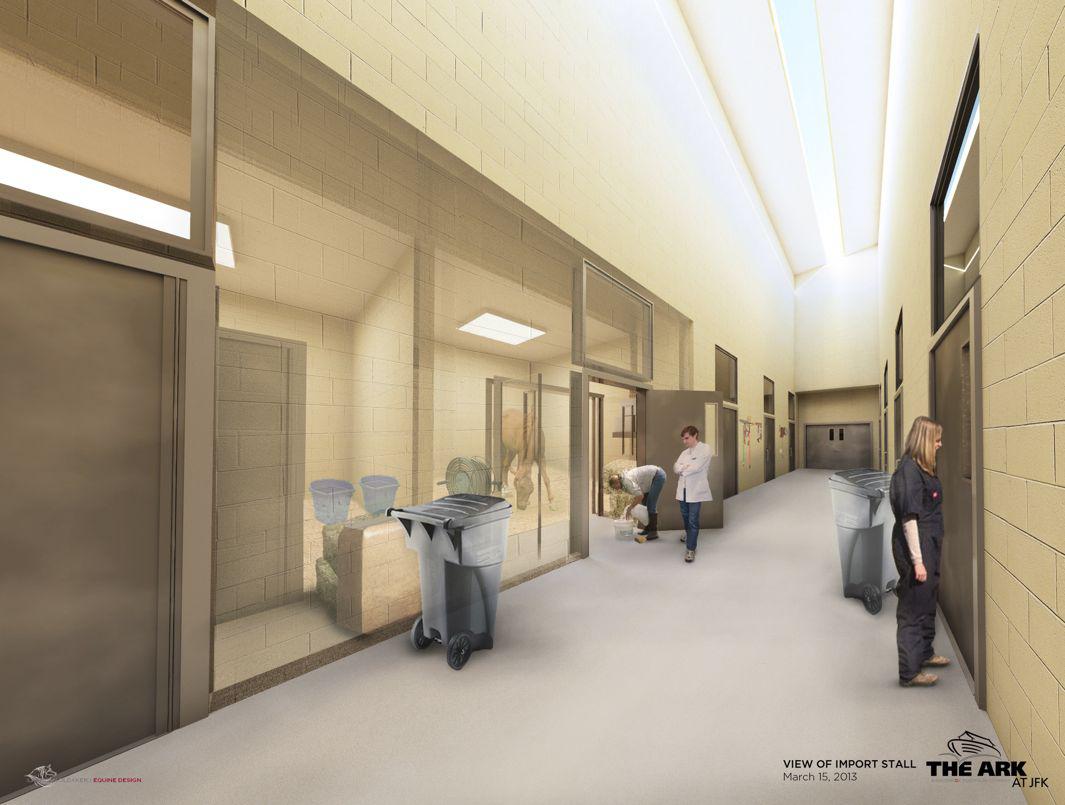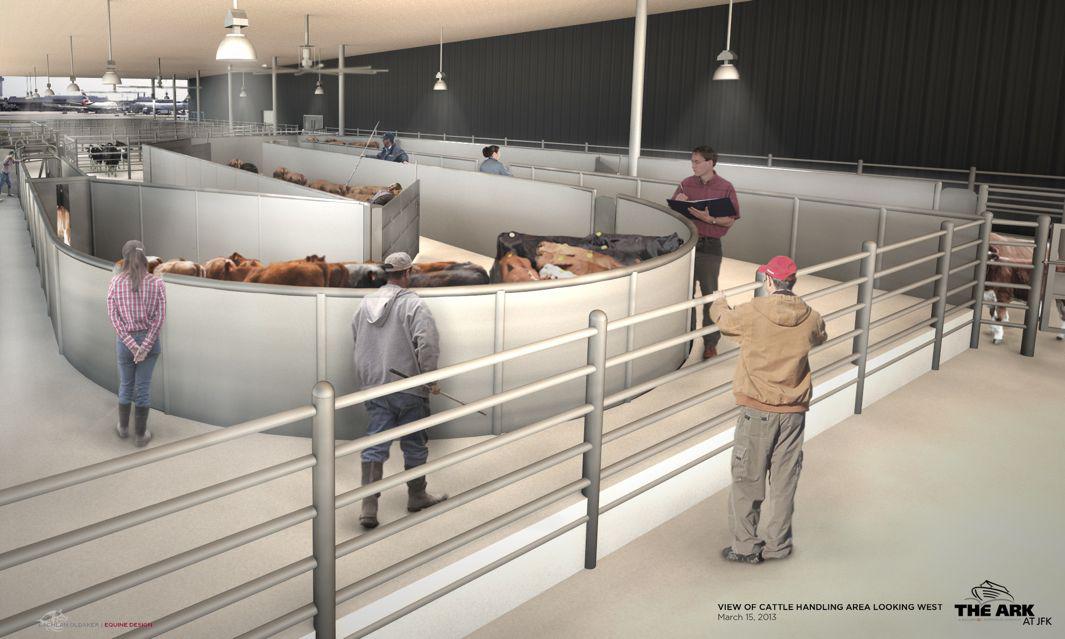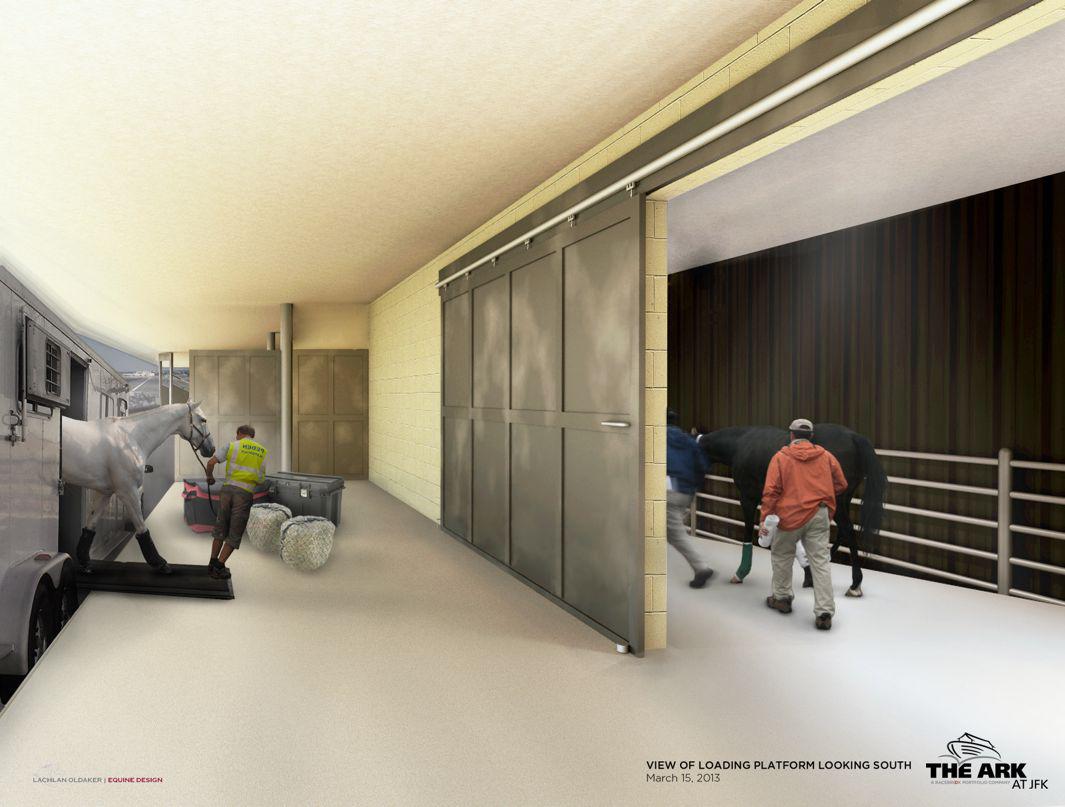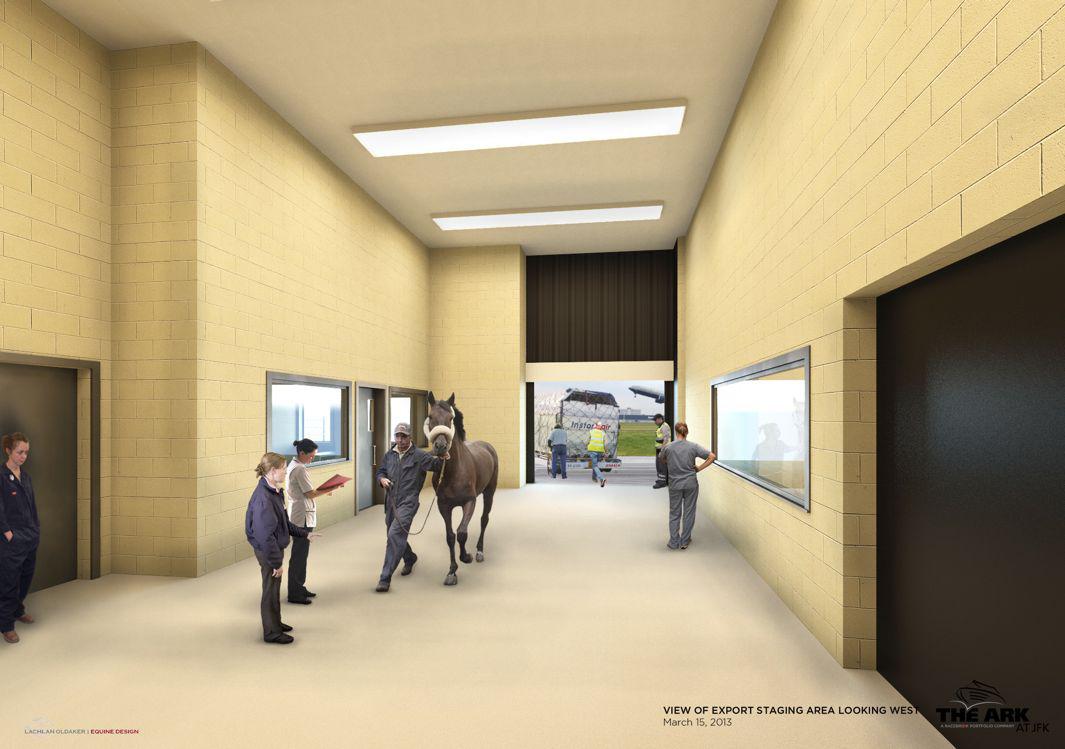 The project design is being overseen by the firm Gensler, which recently unveiled a pet-friendly rooftop deck for JetBlue at JFK's Terminal 5.  
"Gensler is accustomed to designing airports with an eye to fostering wellbeing for people," said Gensler architect and senior associate Cliff Bollmann in a press release. "The ARK at JFK posed a unique design challenge for us: to create a place that could ease and simplify the sometimes complex process of transporting animals by plane."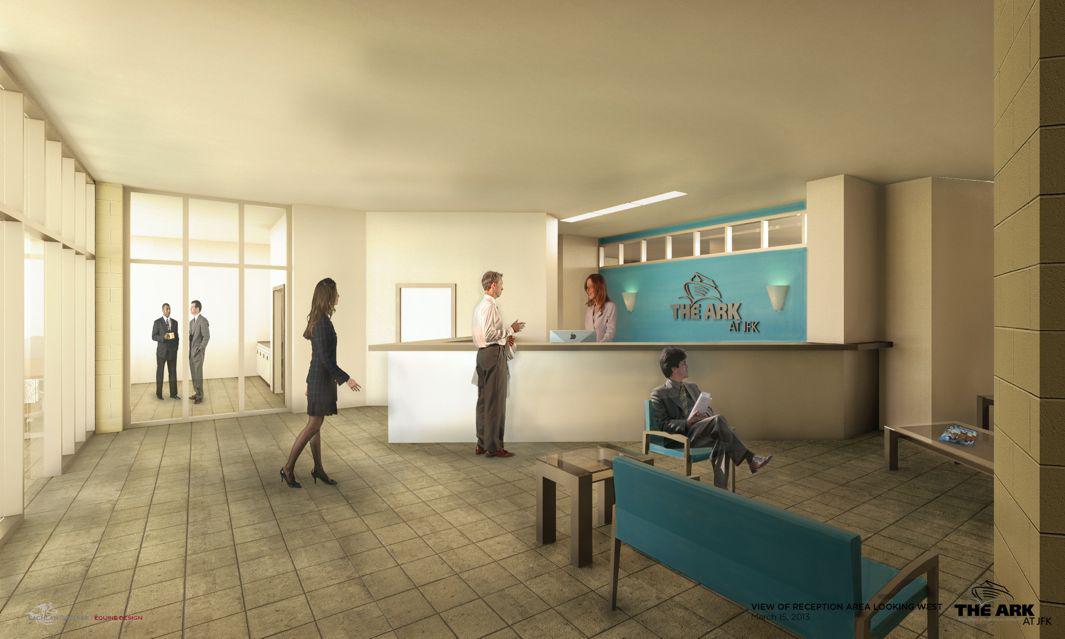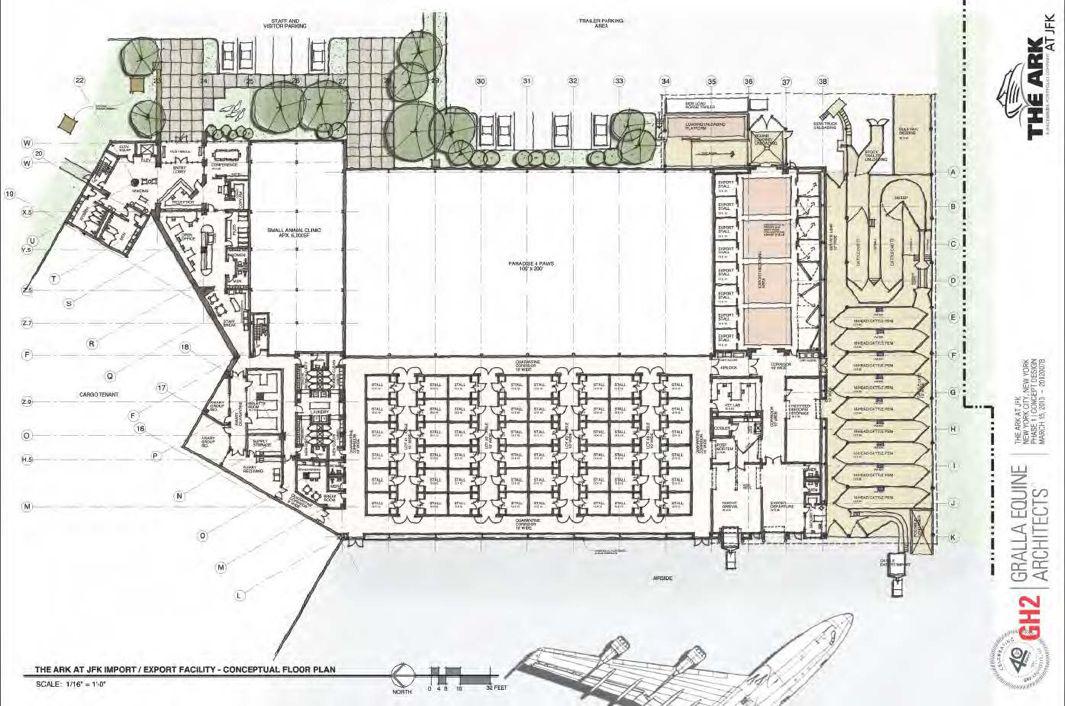 The $48 million facility, which is being constructed on the site of a 178,000-square-foot cargo building that has been vacant since 2004, is scheduled to open in 2016. It will include climate-controlled departure lounges with food, water, bedding, and natural light to reduce stress on animals being held while their travel documents are processed; a veterinary hospital; a diagnostic lab; and a 20,000-square-foot grooming spa for cats and dogs that includes a bone-shaped canine pool.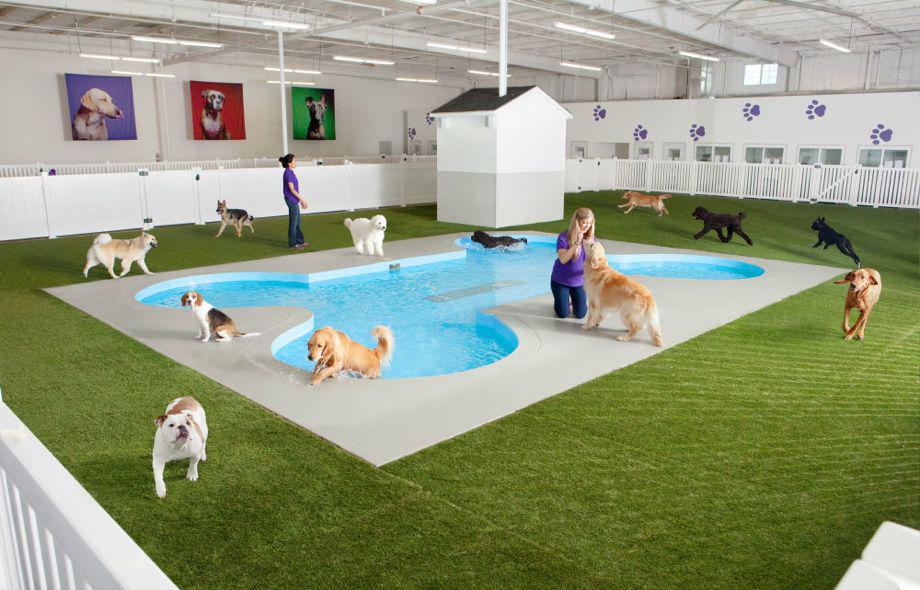 ---