While architects in Greece dream up a cliff-hanging holiday house, the Skylodge Adventure Suites have been housing intrepid travelers since 2013 in these hanging bedrooms suspended on a rock face 1,312 feet above the Sacred Valley in Cusco, Peru.
Accessible by climbing, hiking, or zip-lining—a trip that takes three to four hours each way—the 24 feet by 8 feet by 8 feet modules are made from aerospace aluminum and high-resistance polycarbonate.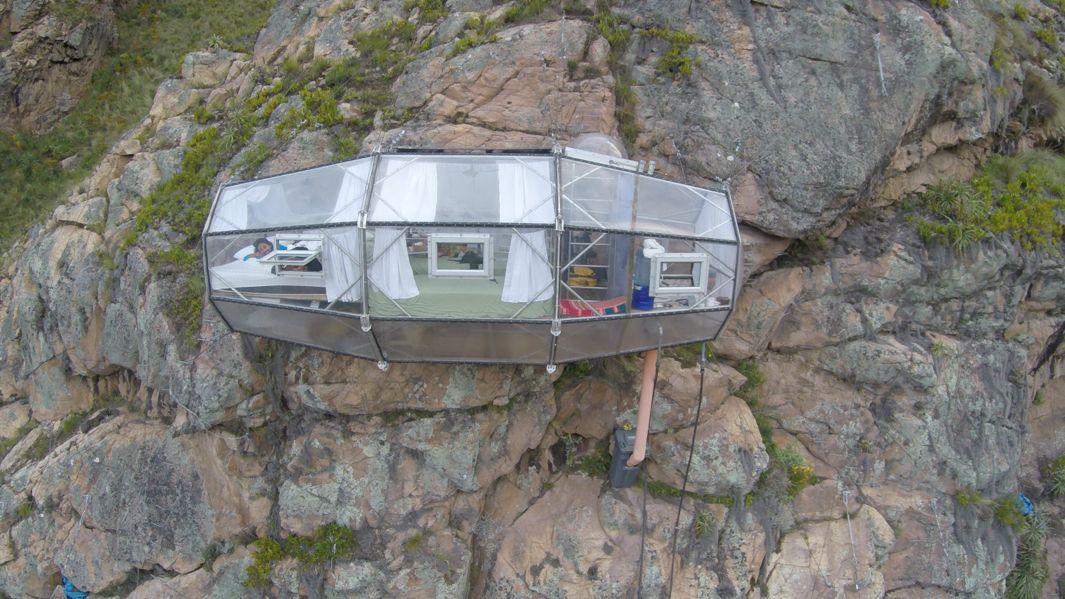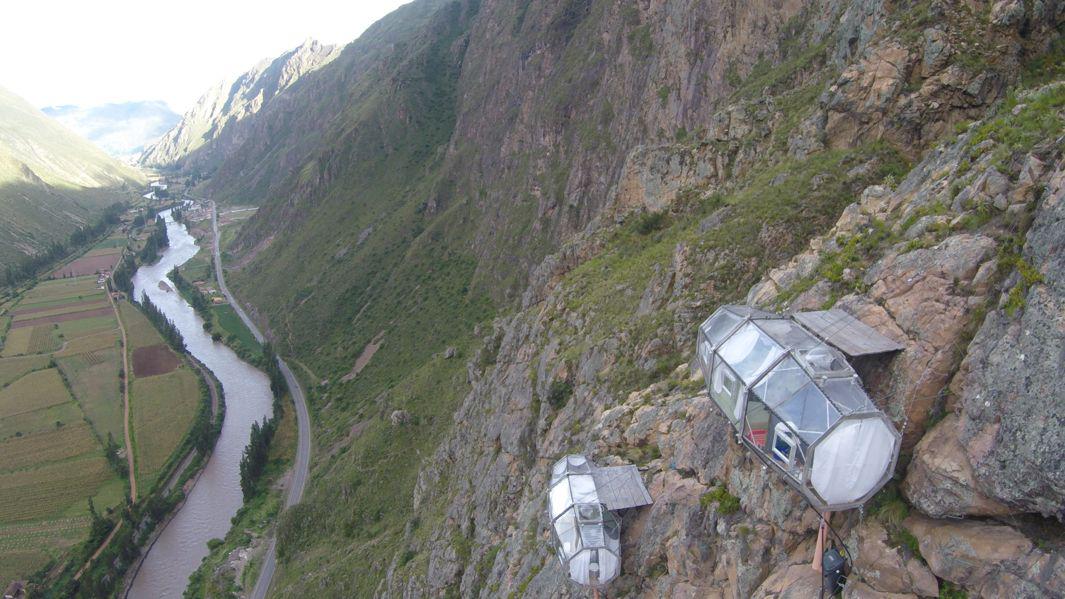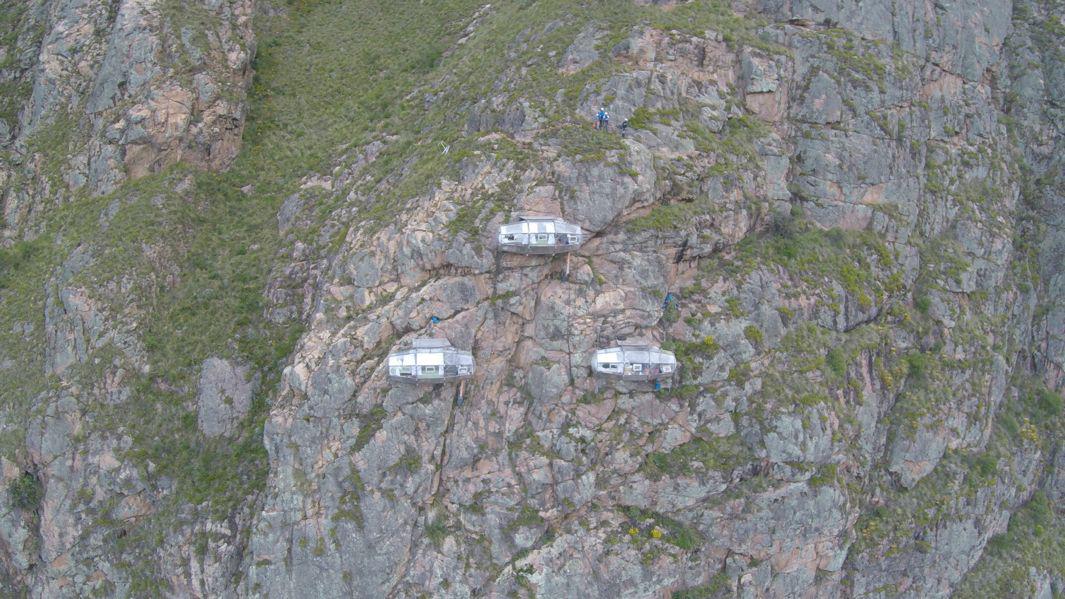 Each lodge is equipped with four beds outfitted with cotton sheets and down comforters, a dining area, and a bathroom separated by an insulating wall that is equipped with a toilet and sink.
And each unit includes "curtains for privacy from the curious gaze of passing condors (your sky neighbors)," according to a brochure.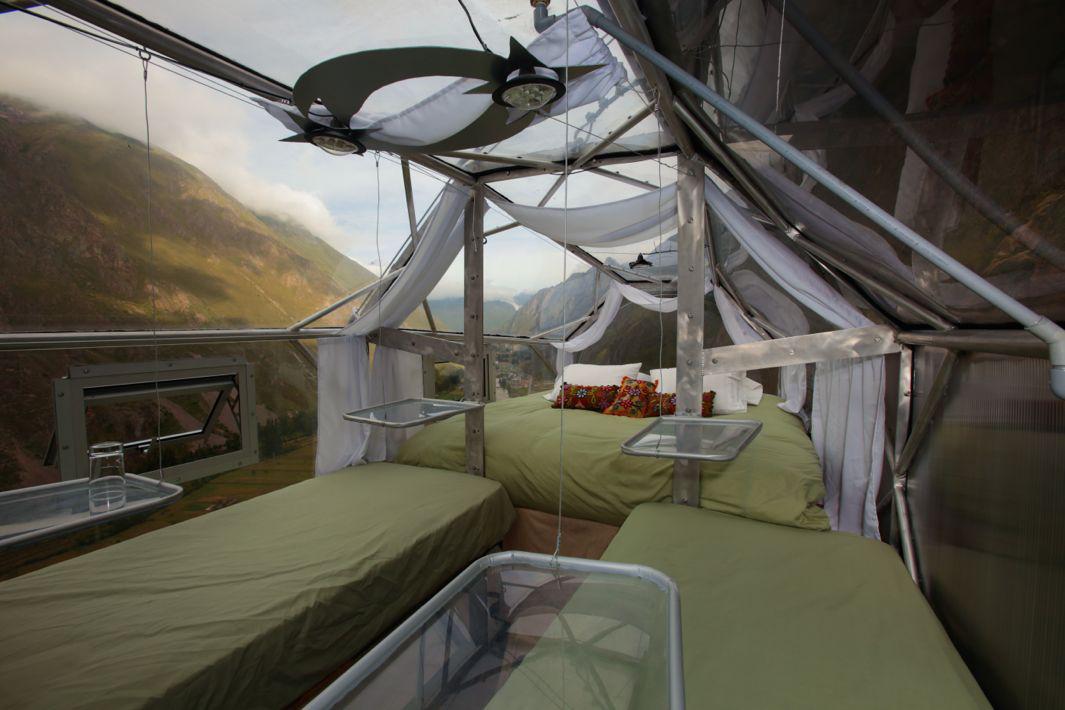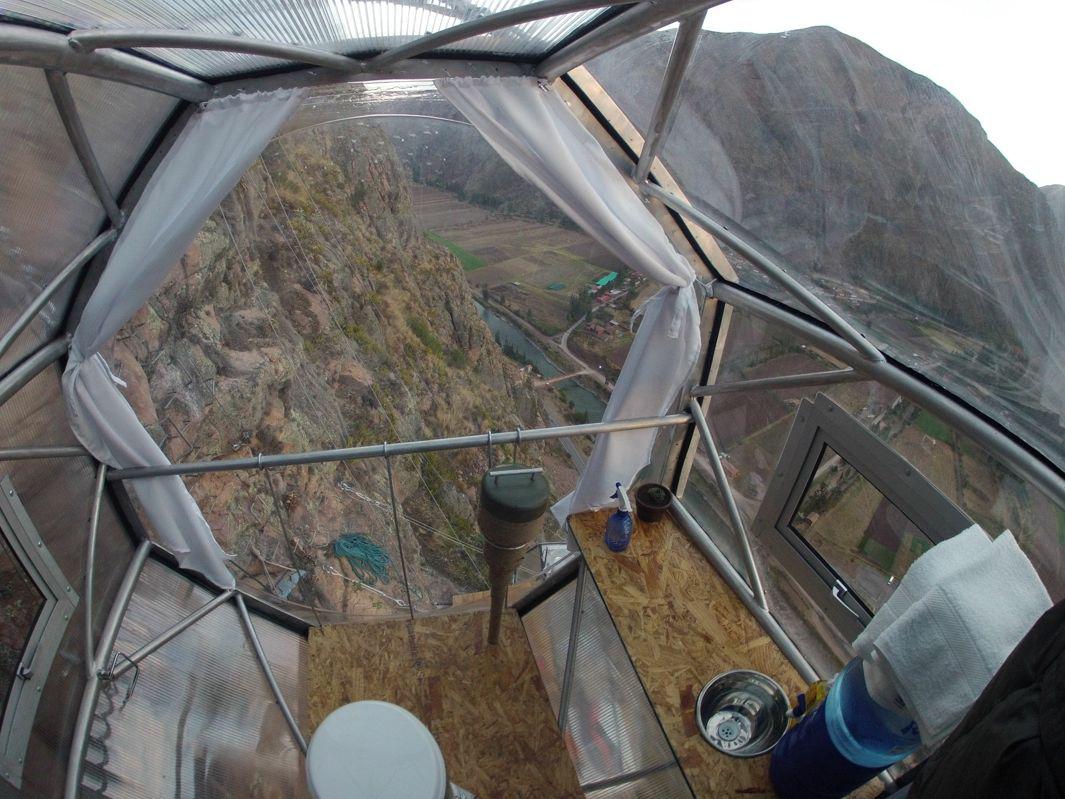 The lodges have ventilation ducts and six windows, and the interiors are lit by solar-powered energy so you can read in bed if you get bored gazing at the spectacular stars.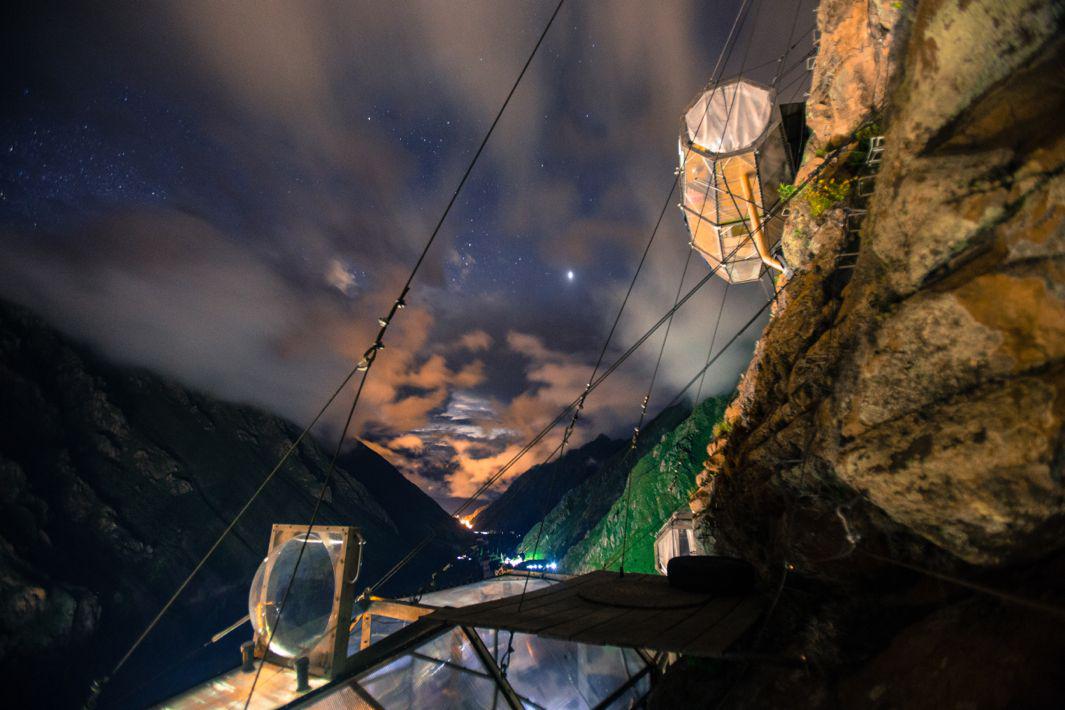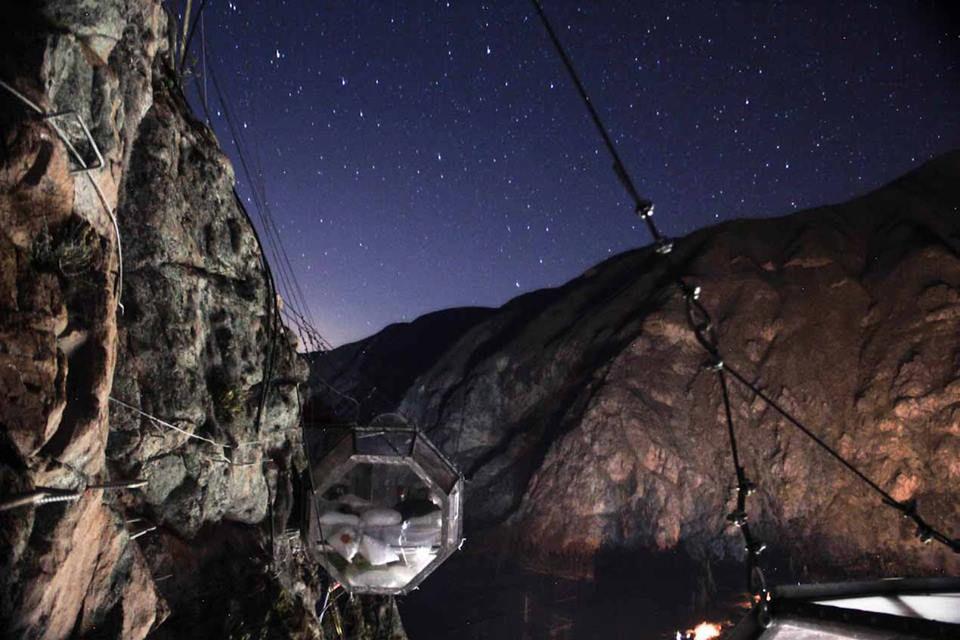 Check out the video below for a preview of the ascent and descent to this spectacular mountainside microhotel and a tour inside the Skylodges.