Like all great television, Mad Men was largely about beautiful people treating each other terribly in the service of big philosophical ideas: the rapacity of capitalism, the earthquakes of feminism, racism's eerie bonhomie, 20th-century American alienation. The show's genius was to (mostly) avoid prattle. Rare were the Sorkin-y walks and talks. Mad Men showed. Its characters displaced their ambition and inadequacy and nostalgia and fear of death and rage into the objects around them, as good Americans should. This isn't symbolism. In Mad Men, the props were plots and characters.
And now, as good Americans should, we can compete with each other to spend the most to possess them. The Mad Men auction, which started at 3 p.m. ET today on ScreenBid, is chockablock of life stories, all conveniently mid-century-modernist and certified authentic.
You can, if you'd like, capture Peggy Olsen's journey from mother's ruin to corporate baller in just a few bids. First, a set of items from her "old apartment," including a religious pamphlet and a pack of tissues to dry the tears—all vulgar mementos of a life she'd never have.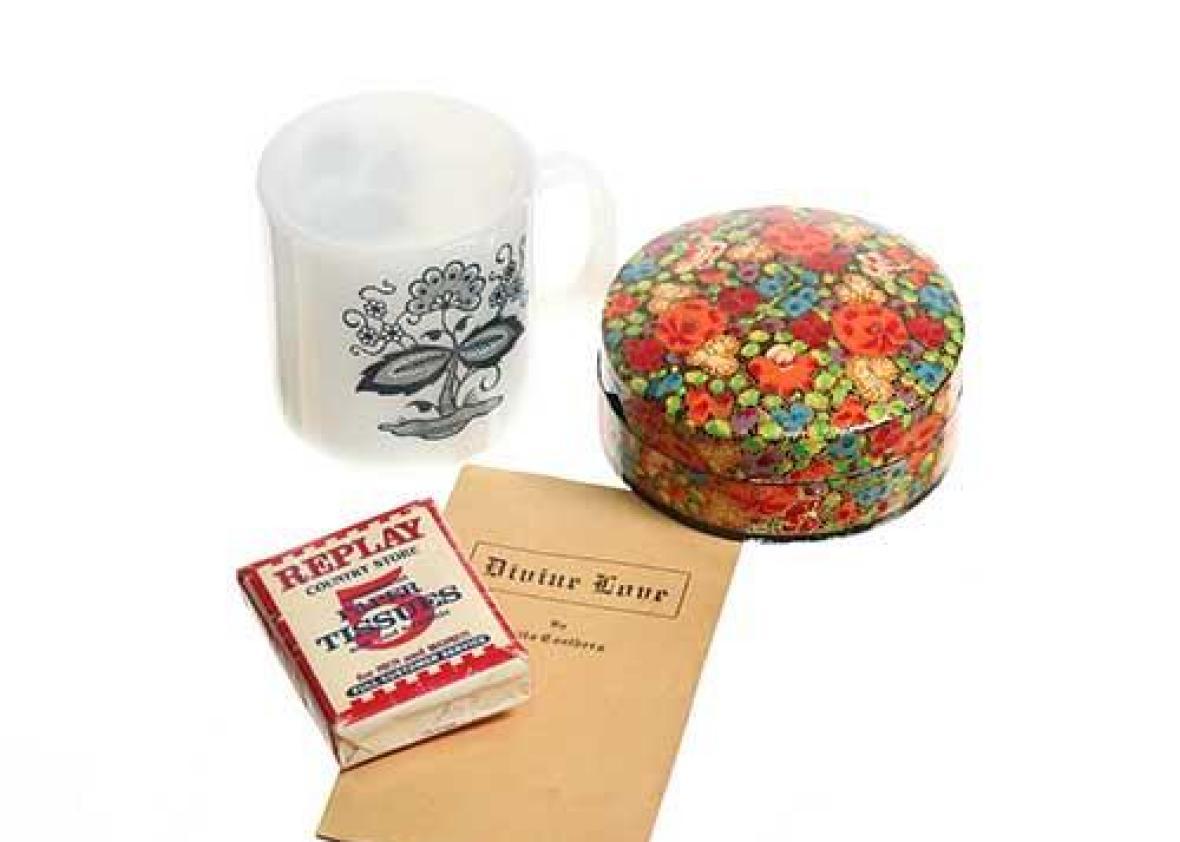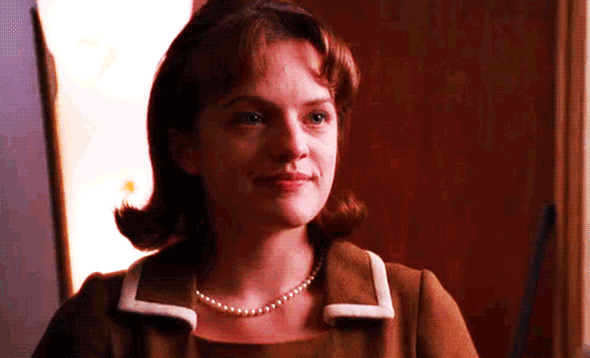 Did she have "High Hopes," as Frank Sinatra sang on her adorable record player? Yes. Would she kill to make a life for herself? Buy the knife she stabbed Abe with and see if it works! But sometimes success, like a L'eggs Egg, is not what it's cracked up to be.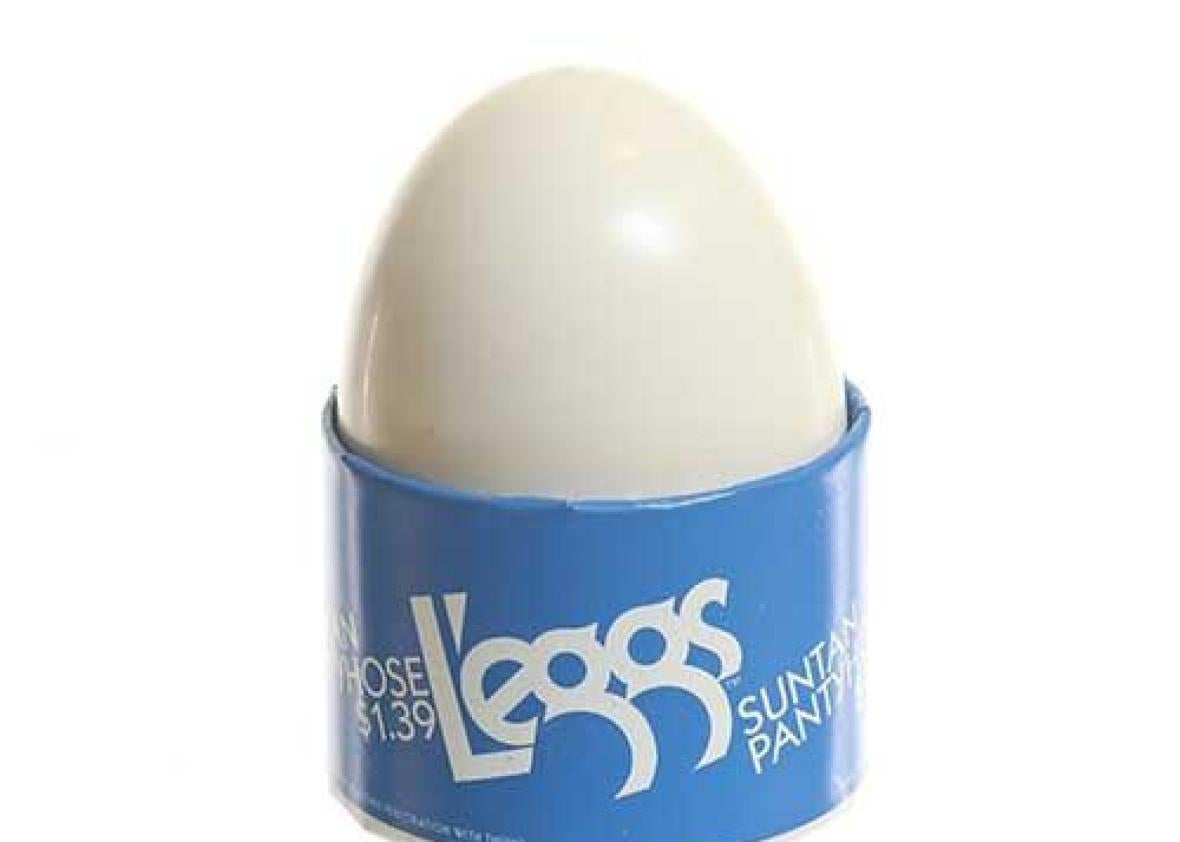 But then you put your life (and what you've won) in a box and parade it around.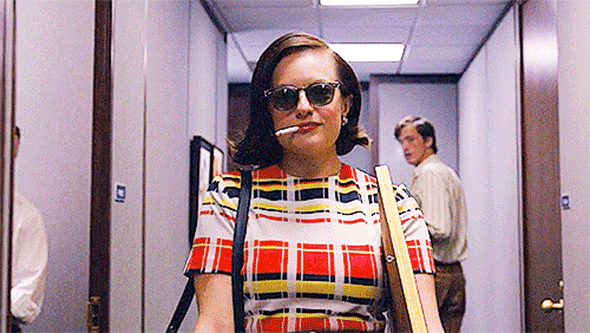 But isn't there more to life than work?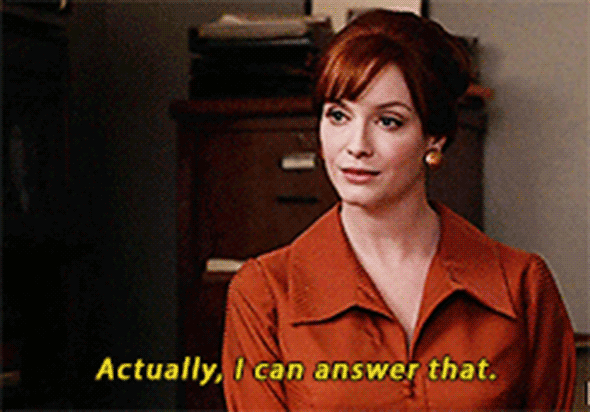 There are shoes. There are chains to wear around your neck like an albatross, and there are chains that dangle in key areas of interest. Joan wears the gifts God (and Man) gave her. They don't wear her.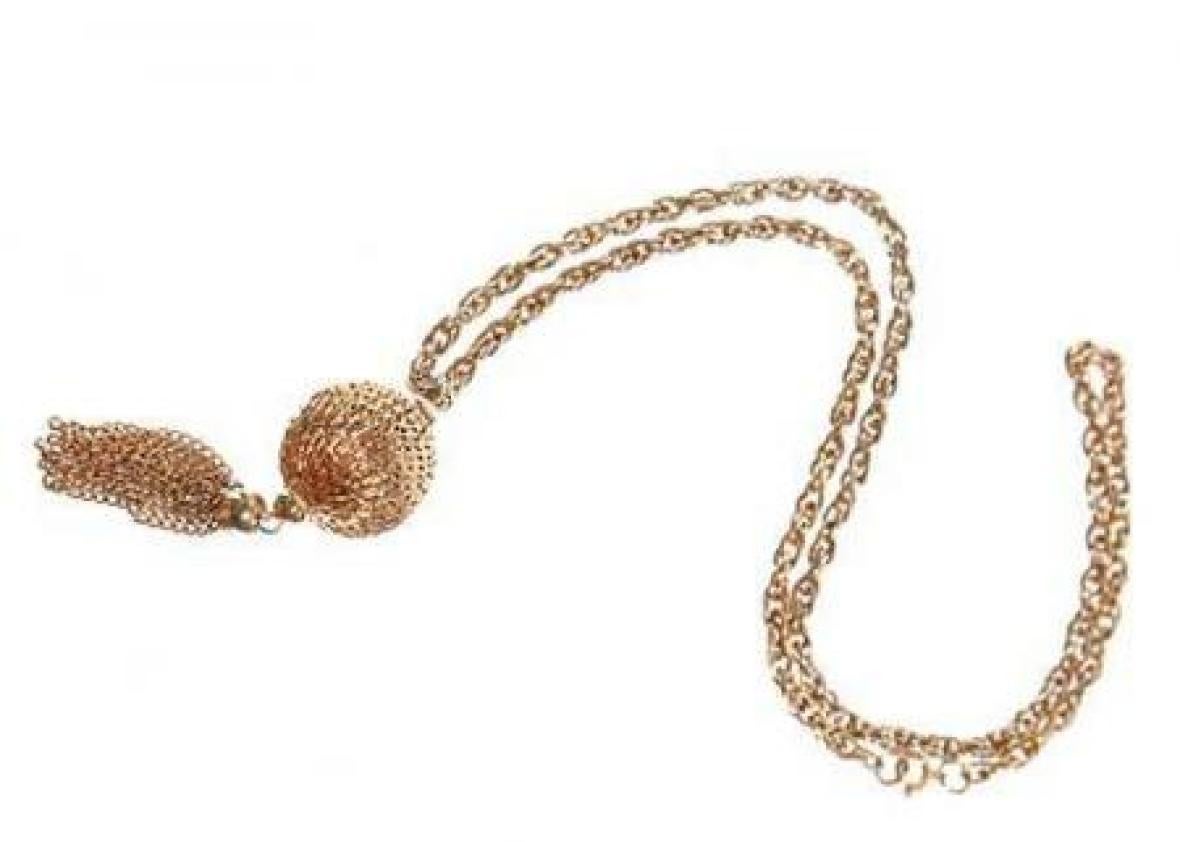 The same cannot be said for Ken Cosgrove, whose eye patch turned him into some kind of supervillain. Or Sal Romano, whose professional visage failed to hide the glass poodle bottle collector inside. Or "Betty's Last Pink Hairbrush," an item perfectly named to encapsulate Betty Draper Francis' doomed entirety.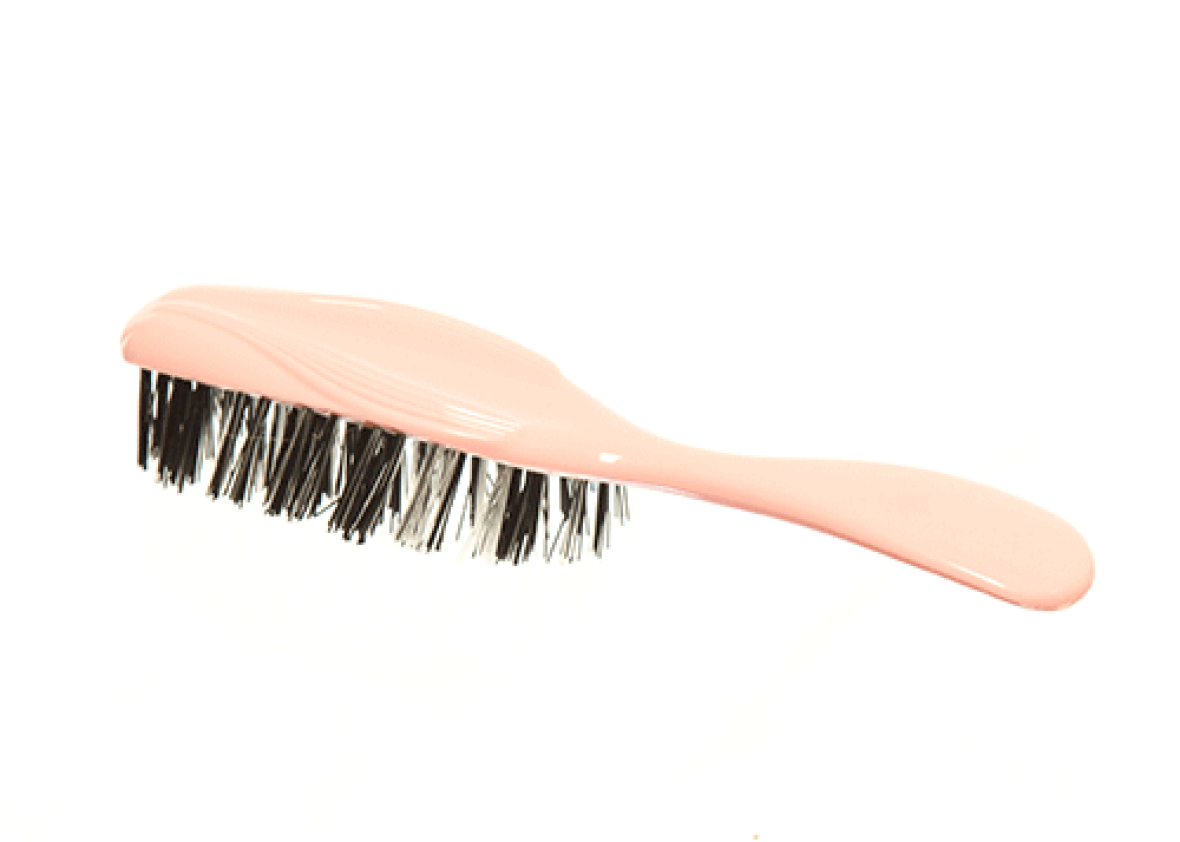 In the auction as on the show, however, it's mostly about Don. Almost 250 relics from a life of invention and reinvention, because that's what the money is for. It's for fussy tiered dessert trays from his Betty years and modish napkin rings and blank checks from the High Life with Megan. And so much evidence of the mysterious "Don Draper": an anesthesia tube, a hookah, a pilfered Social Security card, and so much booze.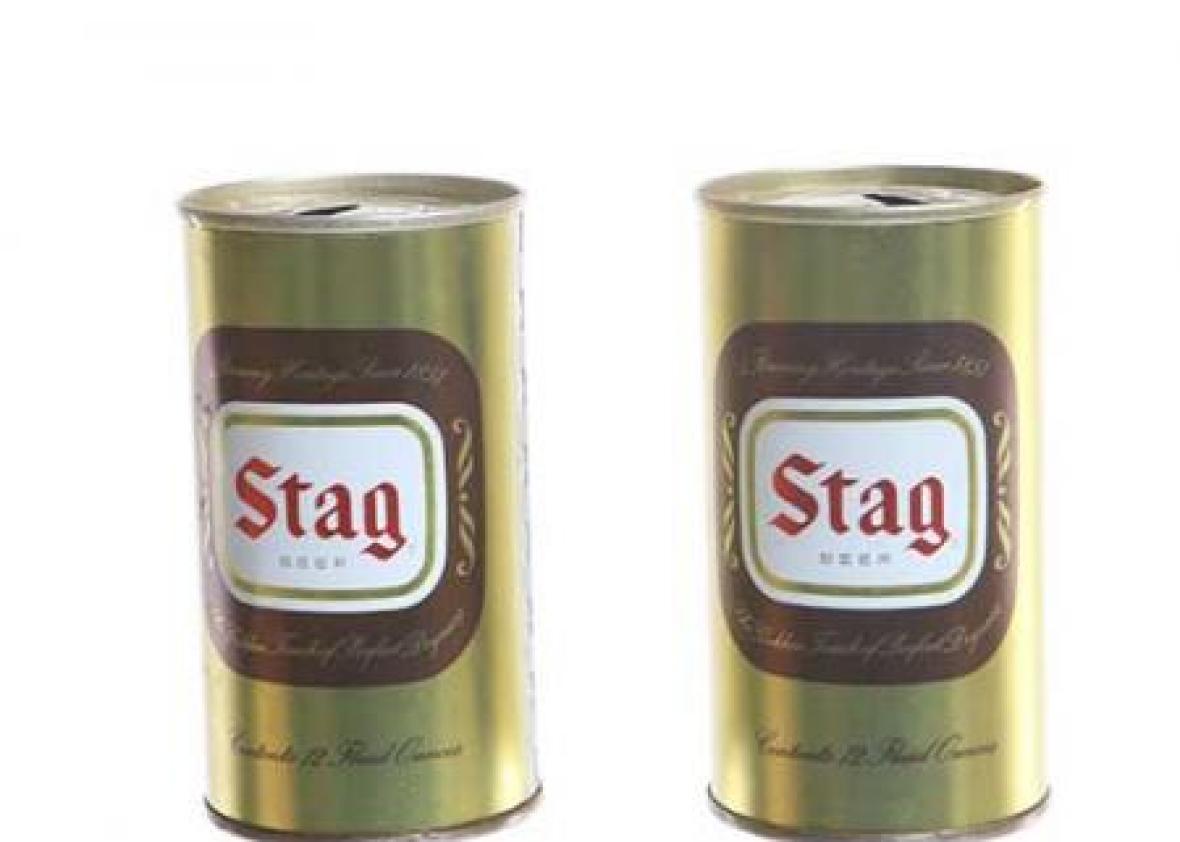 Judging from what he left behind, Don Draper was equal parts lothario, addict, genius, and jerk. We'll never really know him, but at last there's something beautiful of him we can truly own.