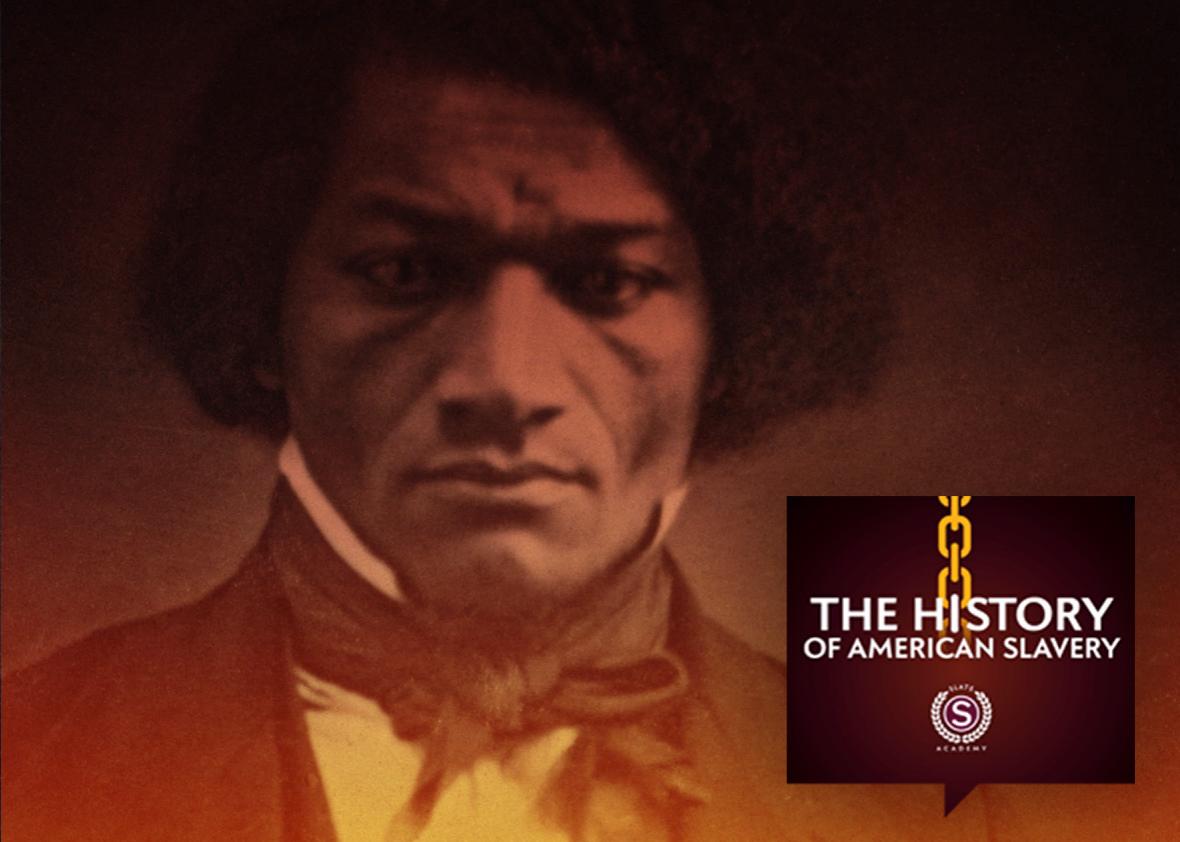 This episode of the Academy is now available free to all Slate readers to preview our inaugural Slate Academy. Enroll now to access all features of the Academy. Visit Slate.com/Academy to learn more.
In this bonus edition of The History of American Slavery, a Slate Academy, special guest Dr. Henry Louis Gates Jr. joins hosts Jamelle Bouie and Rebecca Onion to discuss slave narratives.
Dr. Gates recounts his own experience as a graduate student in the 1970s, when many historians were only beginning to accept the veracity and legitimacy of firsthand accounts of slavery. He also talks about how slave narratives influenced contemporary black literature and about whether using the accounts of exceptional individuals might distort our understanding of what an average enslaved person experienced.
This is the first edition of Office Hours, a series of bonus episodes of The History of American Slavery, a Slate Academy. Jamelle and Rebecca will use these miniepisodes to explore some of the larger, recurrent questions they've encountered while making the Academy.
Our guest this episode:
Dr. Henry Louis Gates Jr. is an Alphonse Fletcher university professor and director of the Hutchins Center for African and African American Research at Harvard University.
Here are some of the links discussed in this episode:
This episode was originally published on July 22, 2015.
Next time, on Episode 5 of The History of American Slavery, Jamelle and Rebecca remember the life of Charles Deslondes (unknown–1811). They'll talk to Edward Baptist and Joshua Rothman about slavery's role in the settlement of America's frontier in the 19th century. Your homework, should you choose to accept it: Read an excerpt from Rothman's book, Flush Times and Fever Dreams: A Story of Capitalism and Slavery in the Age of Jackson.
You can post your feedback on this episode in the comments section below or email us at historyacademy@slate.com.
---