Dutch artist and designer Daan Roosegaarde often injects dreamy nature-inspired theater into the built world, like a glow-in-the-dark bike path, an LED-powered Northern Lights show, and an unexpected rainbow at the end of the train line at Amsterdam Central Station.
But during a visit to heavily polluted Beijing, the innovative designer decided to tackle the darker subject of air pollution. For the past three years he and his studio have been developing a smog-eating tower that would help clean up air in urban parks and public spaces. Currently raising funds on Kickstarter, Roosegaarde hopes to install the world's first smog-eating tower in Rotterdam, Netherlands, and eventually send it on a tour of smog-choked cities around the globe.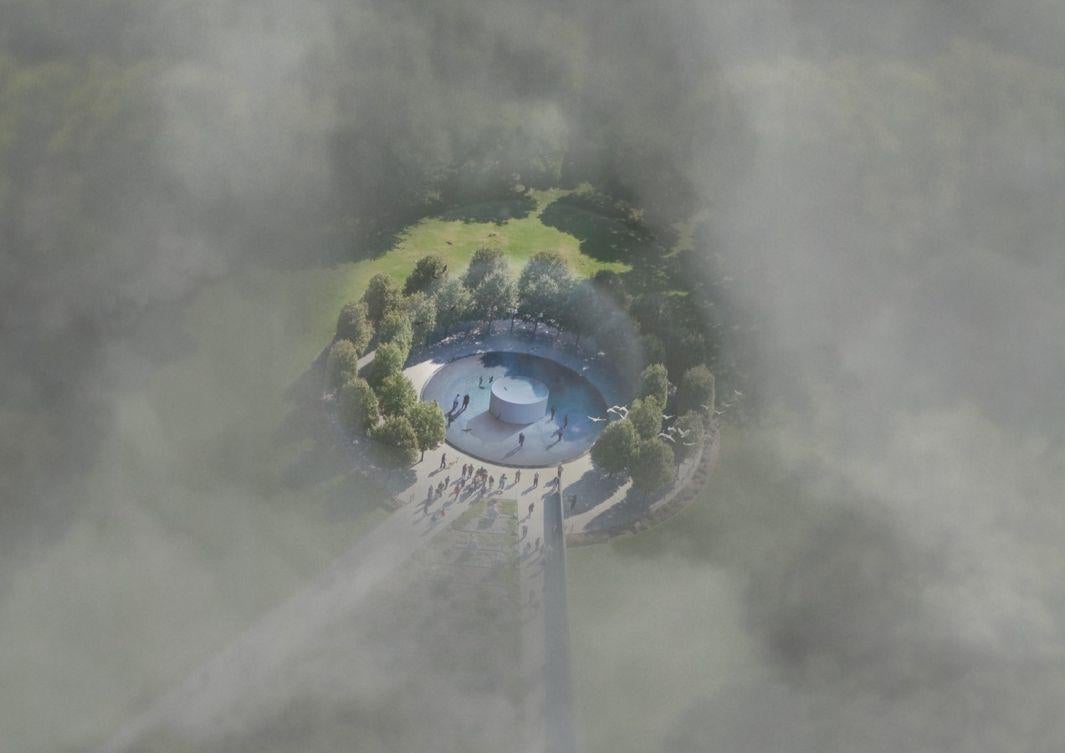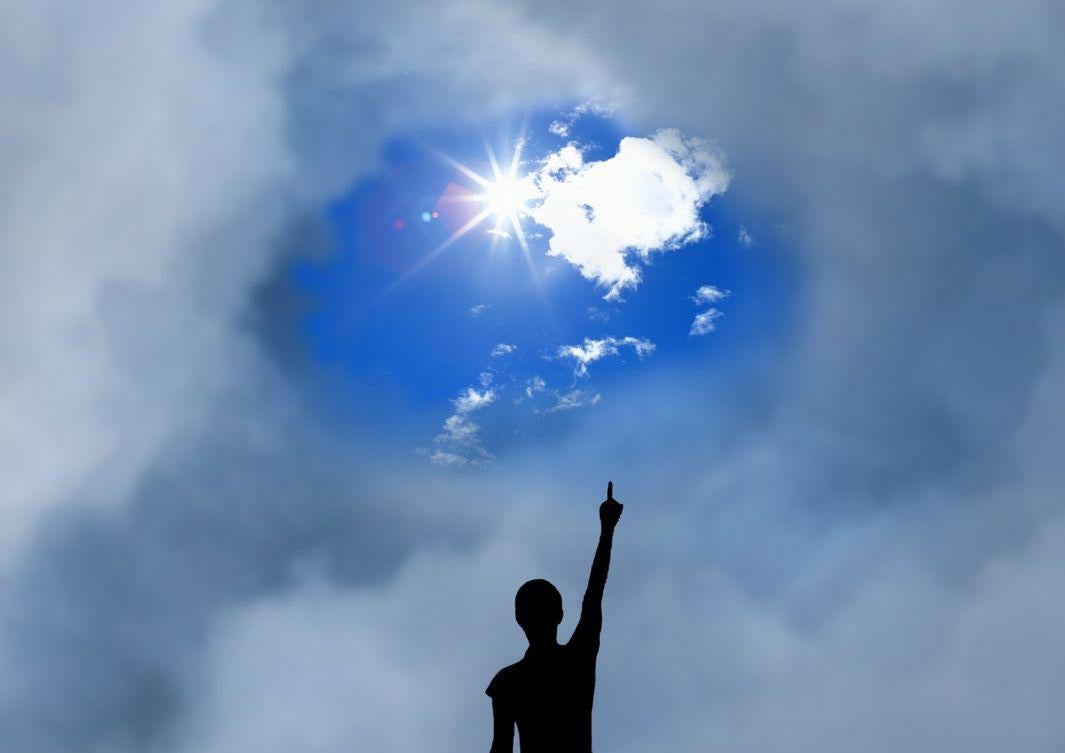 Roosegaarde says in a project video that his plan for the Smog Free Tower is "a radical crazy new idea" that is based on borrowed technology from the kinds of indoor air-purifying systems used by hospitals.
The 11-feet-by-23-feet tower is charged with a small positive current that uses 1,700 watts of nonrenewable energy (with plans to develop a solar-powered option). An electrode sends positive ions into the air that attach themselves to fine dust particles before a negatively charged counterelectrode on the tower surface draws in polluted air and fine dust particles that are stored inside the tower.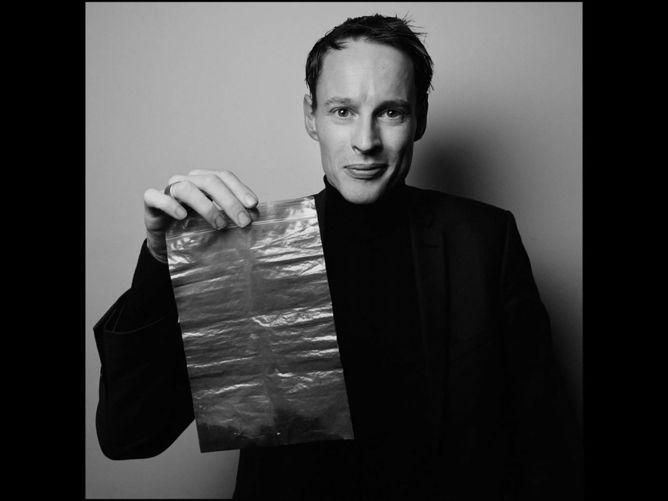 "This technology manages to capture ultra-fine smog particles which regular filter systems fail to do," Roosegaarde writes, explaining that the tower creates a "bubble of clean air" in its midst.
Roosegaarde says that the aim of the project is "to make smog more tangible to people and to reduce waste." To help make his point, he is creating cleverly designed rings, cuff links, and souvenir cubes made from compressed filtered smog particles as incentives for backers of the Kickstarter campaign. Each cube, for example, contains the smog from 1,000 cubic meters (about 35,000 cubic feet) of air.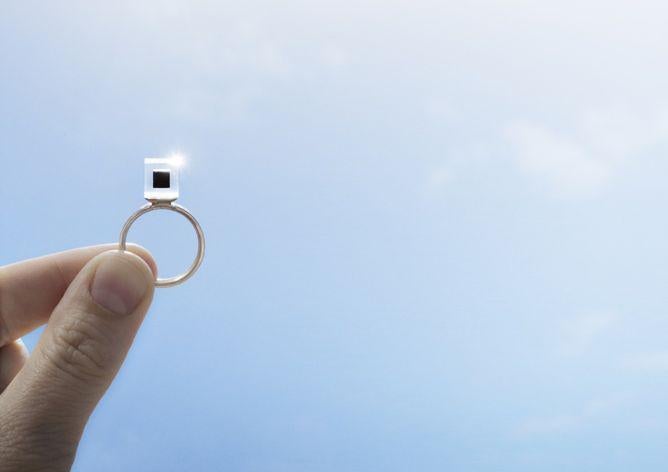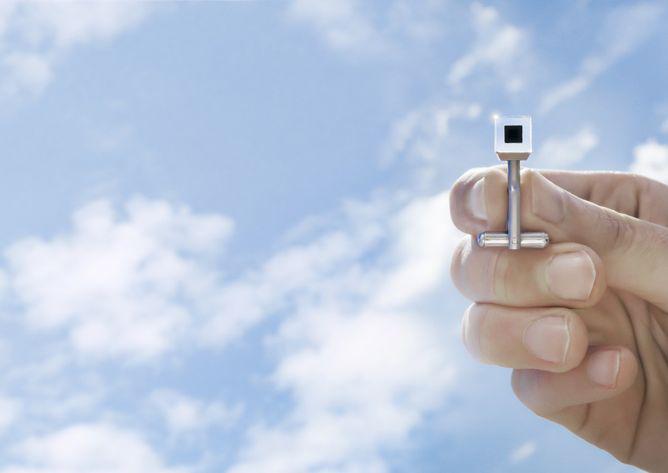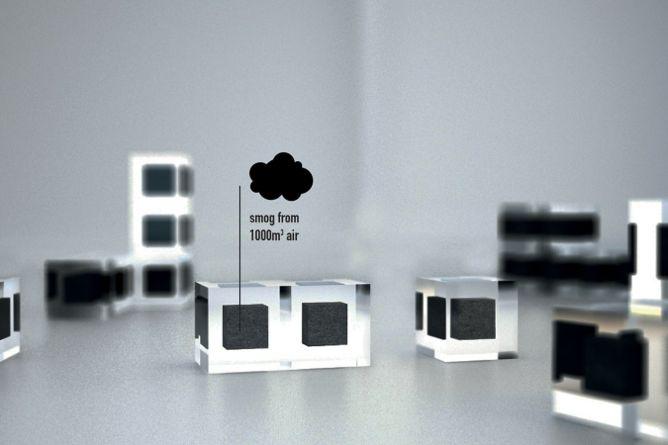 To read more about Roosegaarde's Smog Free Tower, head over to Kickstarter.