There is something eternally seductive about the idea of a house as precipice, tempting the elements by staking a foundation on the edges of the Earth, shunning mankind for a view of nothing but sea and sky.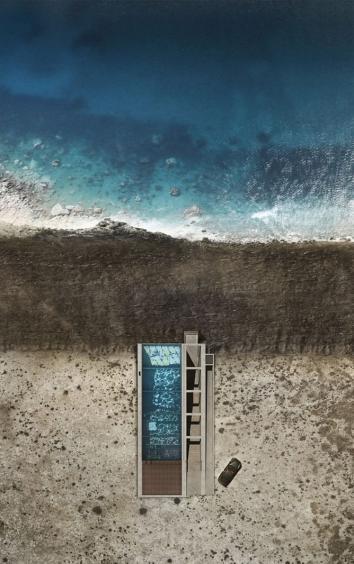 Casa Brutale from Open Platform for Architecture, or OPA, is a conceptual fantasy vacation house embedded into a cliff overlooking the Aegean Sea. It's reminiscent of a James Bond movie set location or this 2014 Cliff House proposal by Australian prefab architecture firm Modscape that was inspired by the barnacles that cling to the hull of a ship.
But head architects Laertis-Antonios Ando Vassiliou and Pantelis Kampouropoulos write in a project description that the underground Casa Brutale is actually an "inverted reference" to the legendary Casa Malaparte, designed by Adalberto Libera in the 1930s and perched atop a cliff on the island of Capri. Vassiliou told me in an email that the design was further inspired by "the breathtaking visions of the wild, Greek landscape and the Aegean Sea as untouched by human intervention"; traditional Greek vernacular architecture that is "wisely integrated in the landscape, more sustainable and ecological than most contemporary architectural solutions"; and the work of Tom Kundig for its "generous use of simple, industrial, earthly materials and grand and unusual openings."
Intended to wedge itself seamlessly into the dramatic Grecian landscape dominated by sea and sky, Casa Brutale is made of concrete, glass, and wood and accessed by an elevator or a sweeping staircase. With a glass façade and a glazed bottom swimming pool for a roof, its design showcases the play of light and shadows on the raw concrete interior walls that pay homage to Brutalist design.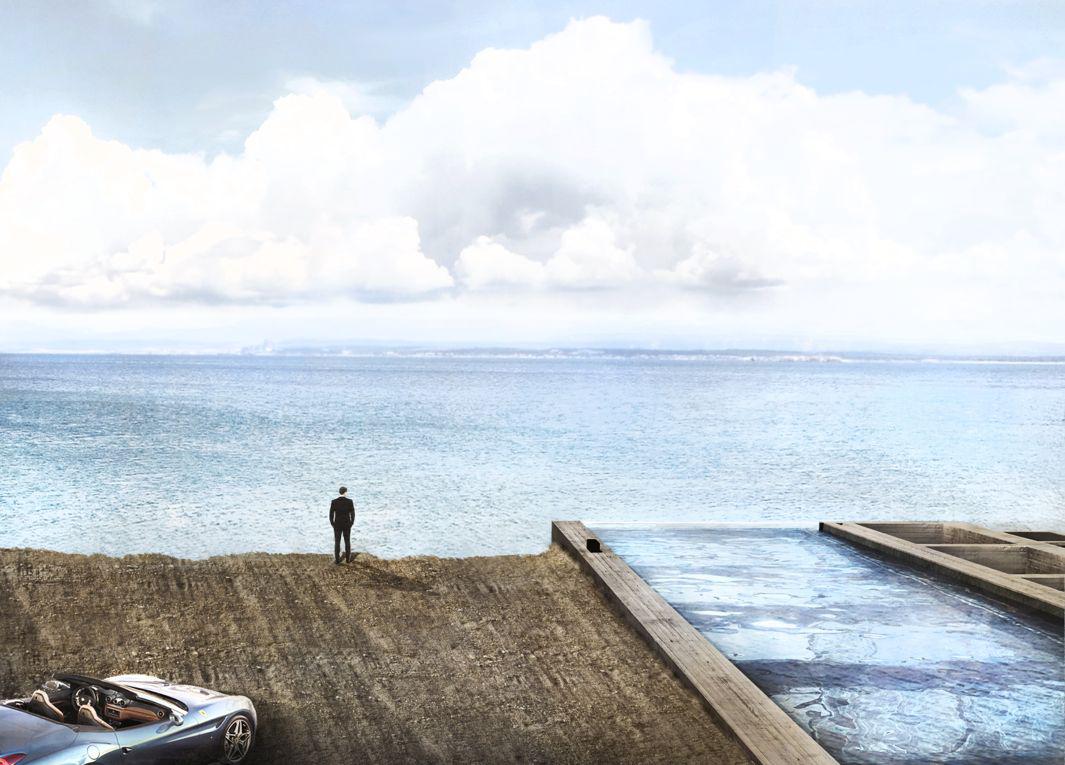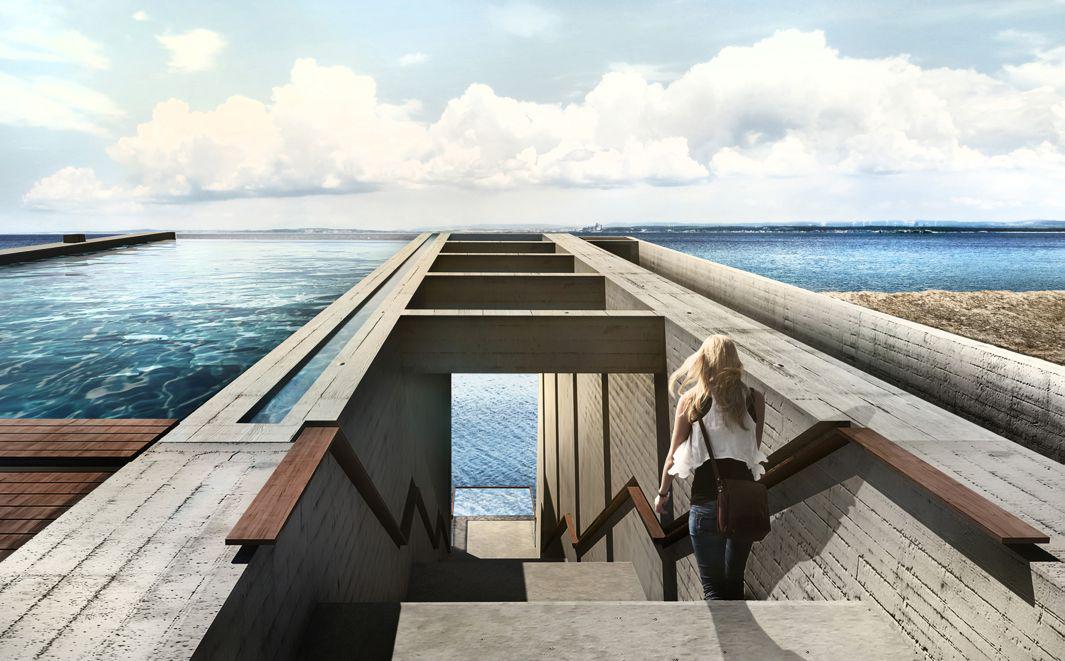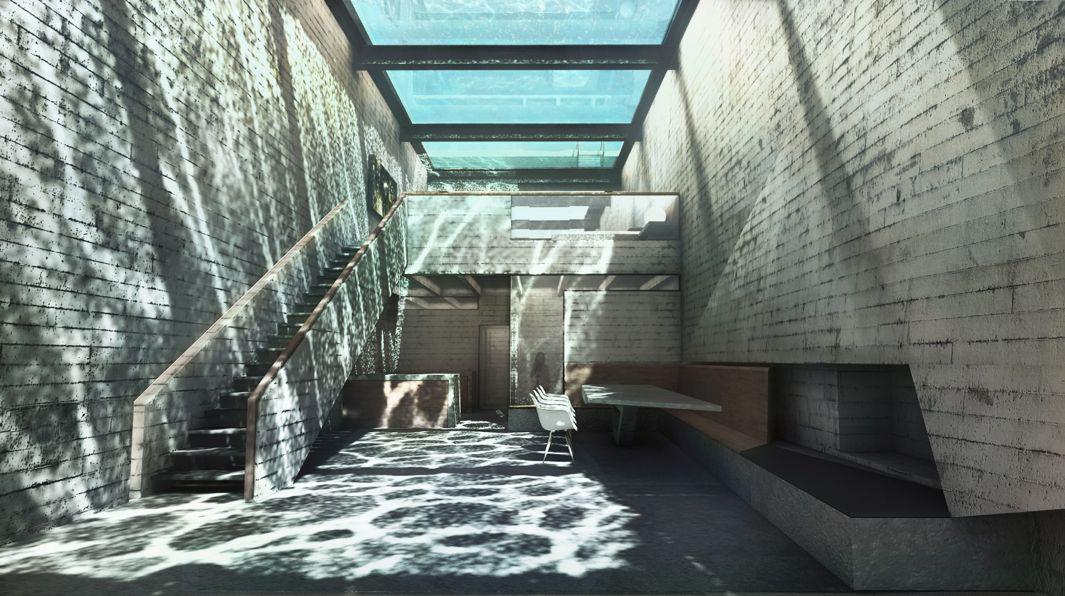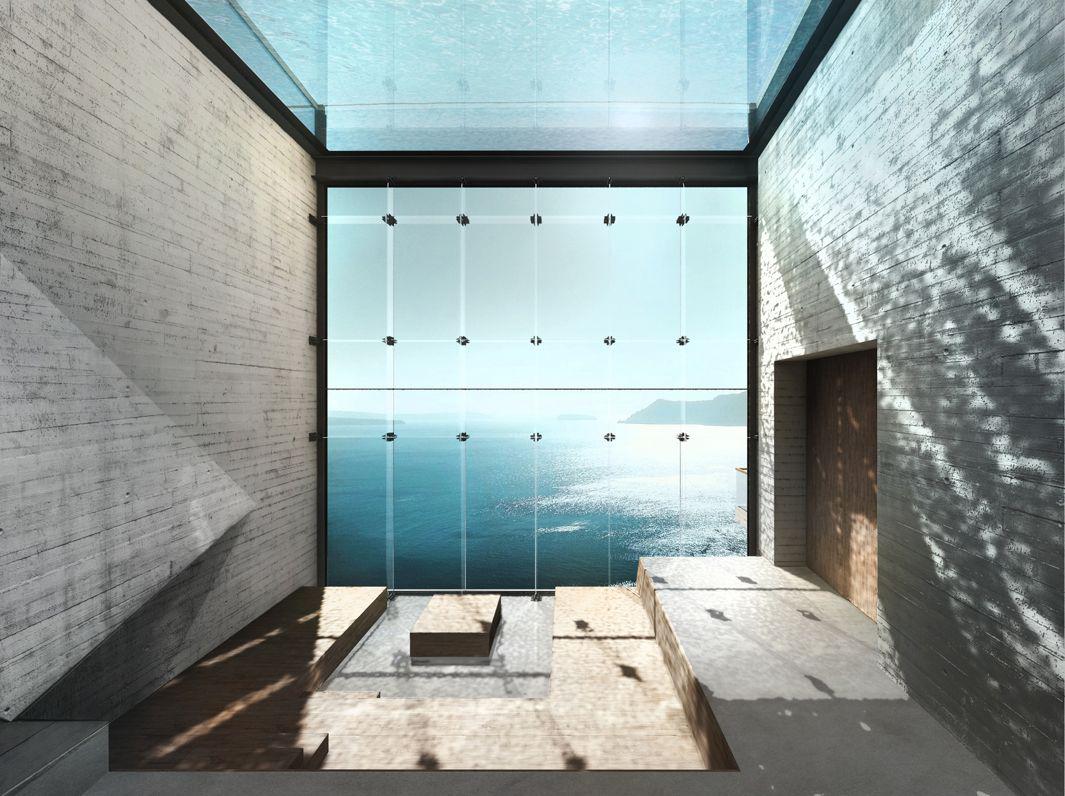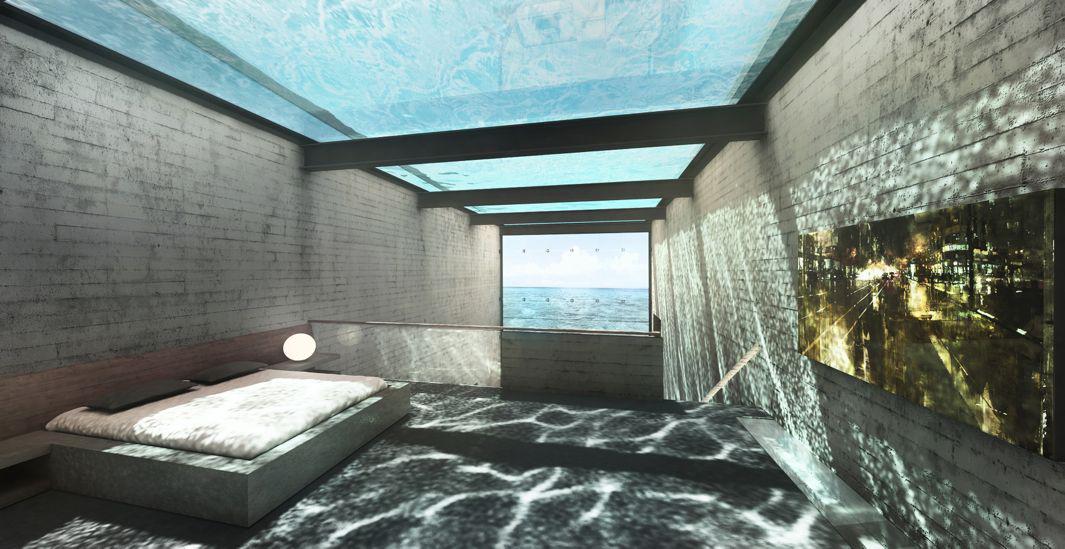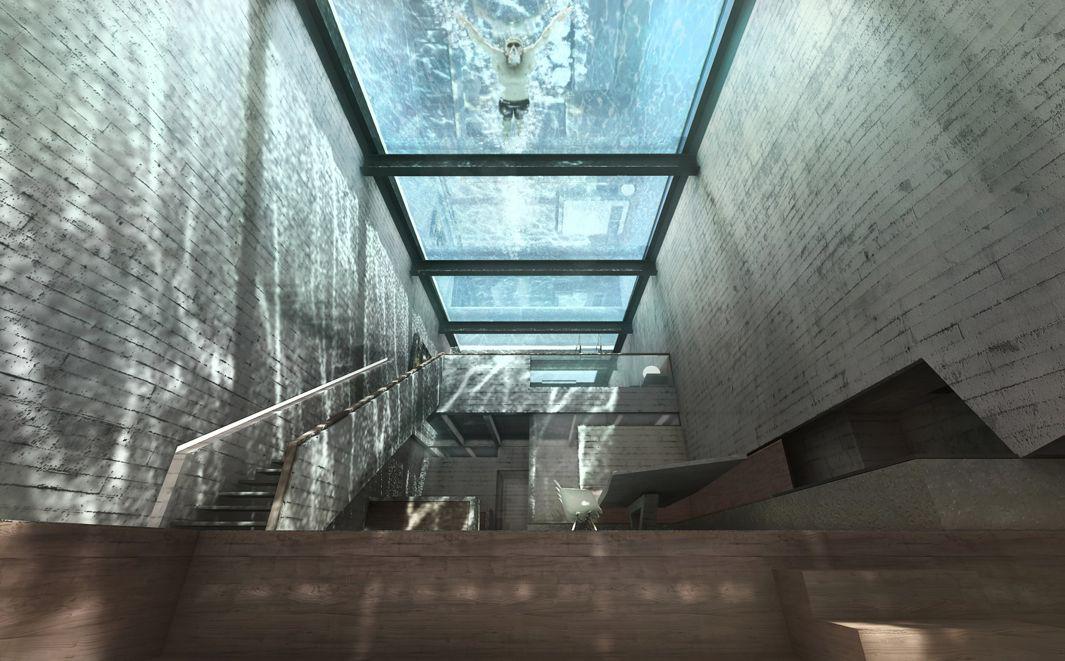 "Casa Brutale redefines the harmonious coexistence of human and nature in a poetic homage to pure Brutalism," the architects write. The underground building "benefits from a perfect homeostatic mechanism with thermal insulation from the surrounding ground, and the cooling properties of the swimming pool," they write. "The optical impact of the building on the landscape is minimal, with only one façade on the cliff side and no volume extruding from the ground level."
With Greece's economy in ruins, it's anyone's guess as to if or when the 1,938-square-foot house, which the architects argue was "created to serve its owner and respect the environment," will be built.
It's a compelling design. And it's undeniably fun to fantasize about escaping to a cliffside crash pad. But while saving the world's coastlines from the colonizing desires of man is a lost cause, surely there are gentler ways to leave a footprint on the Earth. Casa Brutale may exude a tad less hubris and bravado than the protruding Cliff House, but there is something inherently macho about the architectural impulse to etch a permanent scar into the face of a cliff.