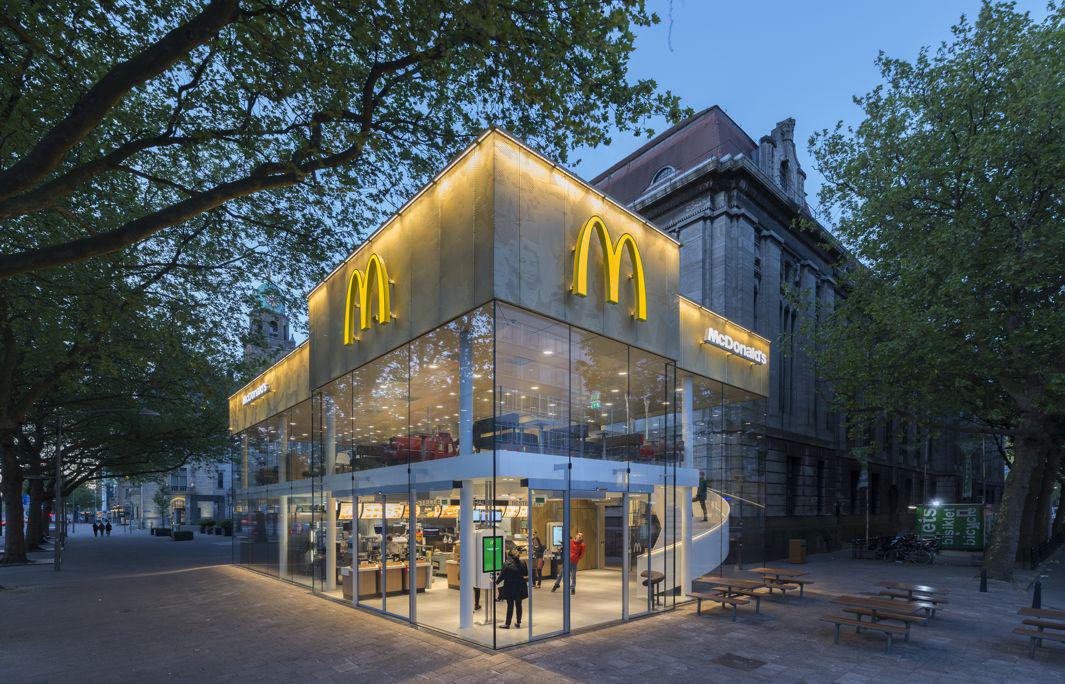 Every time I read another news story about how McDonald's is closing restaurants and seemingly continuing its fall from grace, I sigh a little sigh of relief for the future of mankind.

Yet what looks like the world's fanciest McDonald's was erected recently in central Rotterdam, Netherlands, a showy redesign of its location on Coolsingel that appears to have more in common with an Apple store than a fast food chain.
"The former kiosk was once voted the ugliest building in Rotterdam and no longer reflected the wishes and ambitions of either McDonald's [or] the city of Rotterdam," Dutch firm Mei Architects and Planners write in a press release, calling it "a welcome asset to Rotterdam, the city of architecture," and, with even more modesty, "an architectural masterpiece."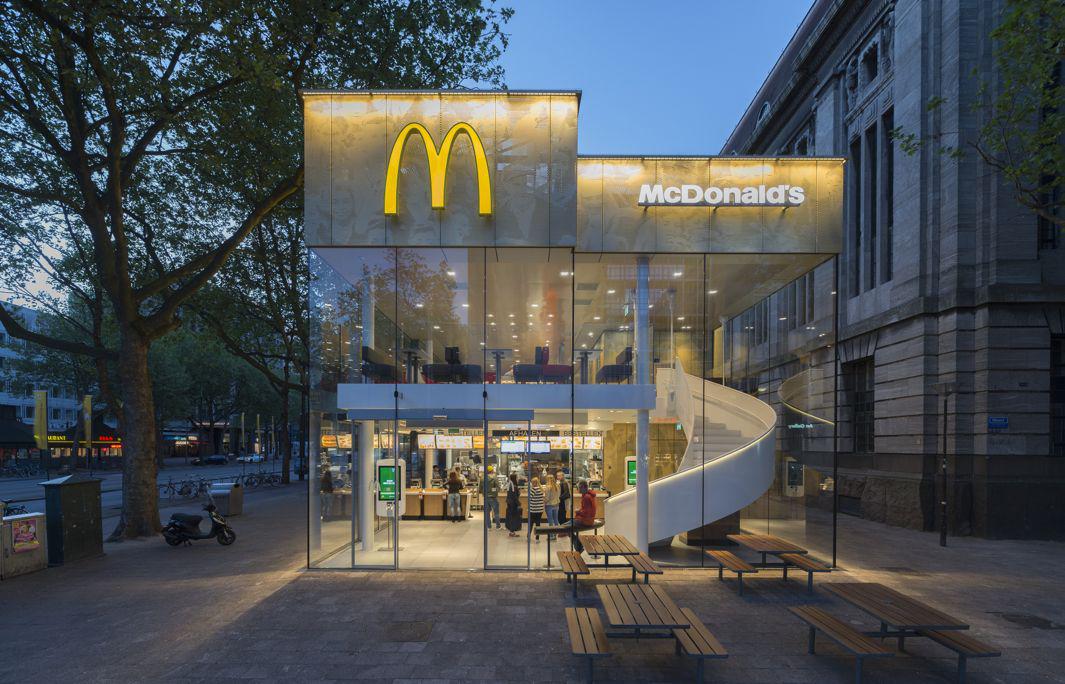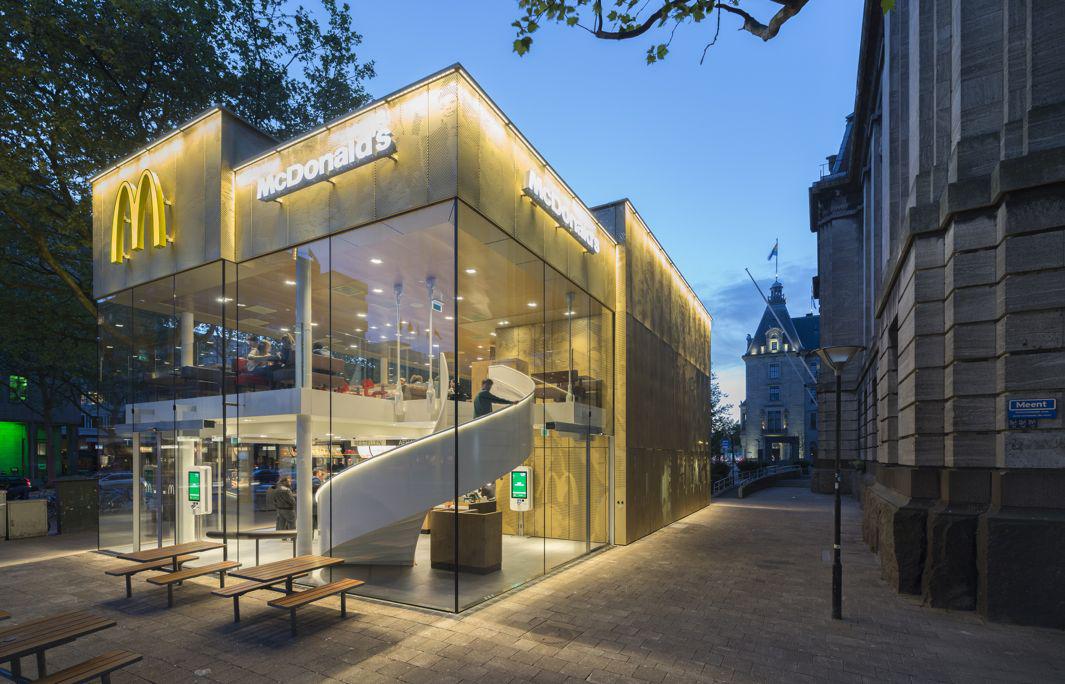 The old McDonald's structure was considered an eyesore that obscured views of a historic former post office. "The new building volume has been carefully detailed and articulated by Mei to open up views of the monumental post office behind it," the architects write. "A fully transparent lobby, with entrances on three sides, makes it seem as though the public space flows through the building."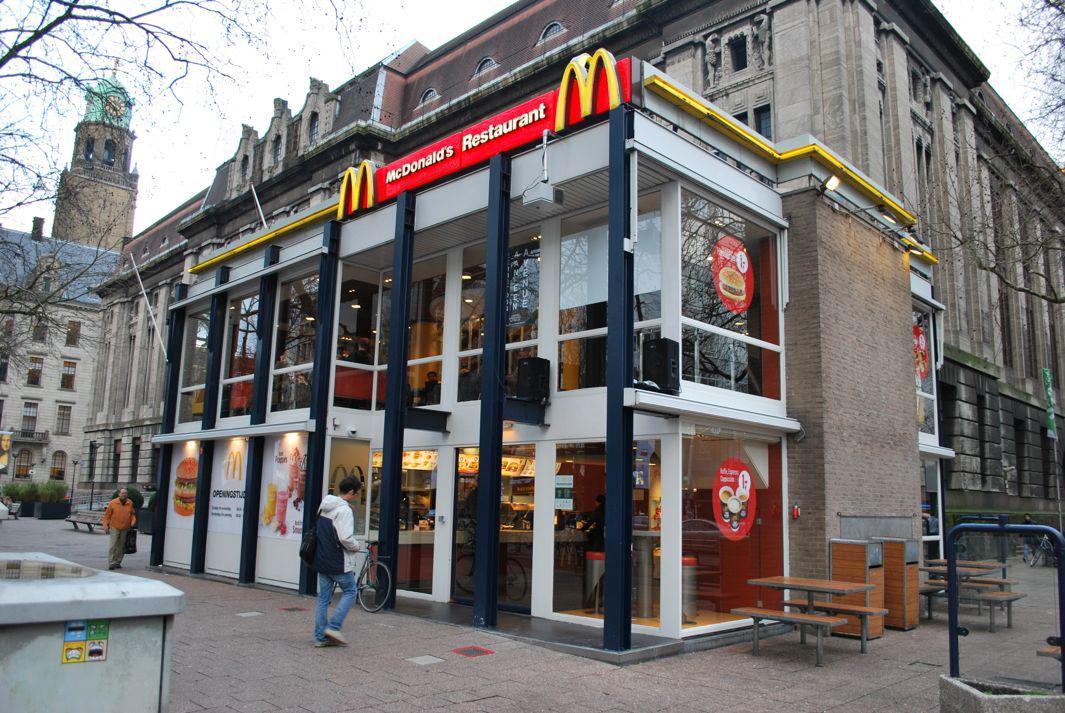 To help the building blend in to its surroundings, they write, the outdoor terrace uses the same furniture found in other public spaces in Rotterdam. Power boxes for utilities and traffic regulation has been integrated into the building.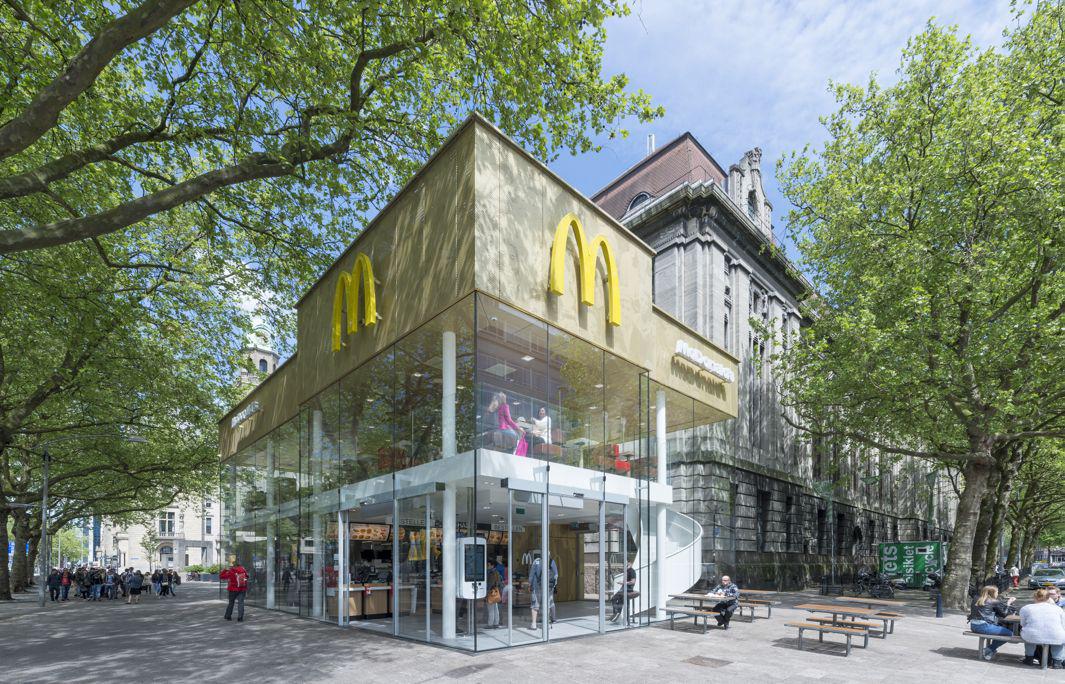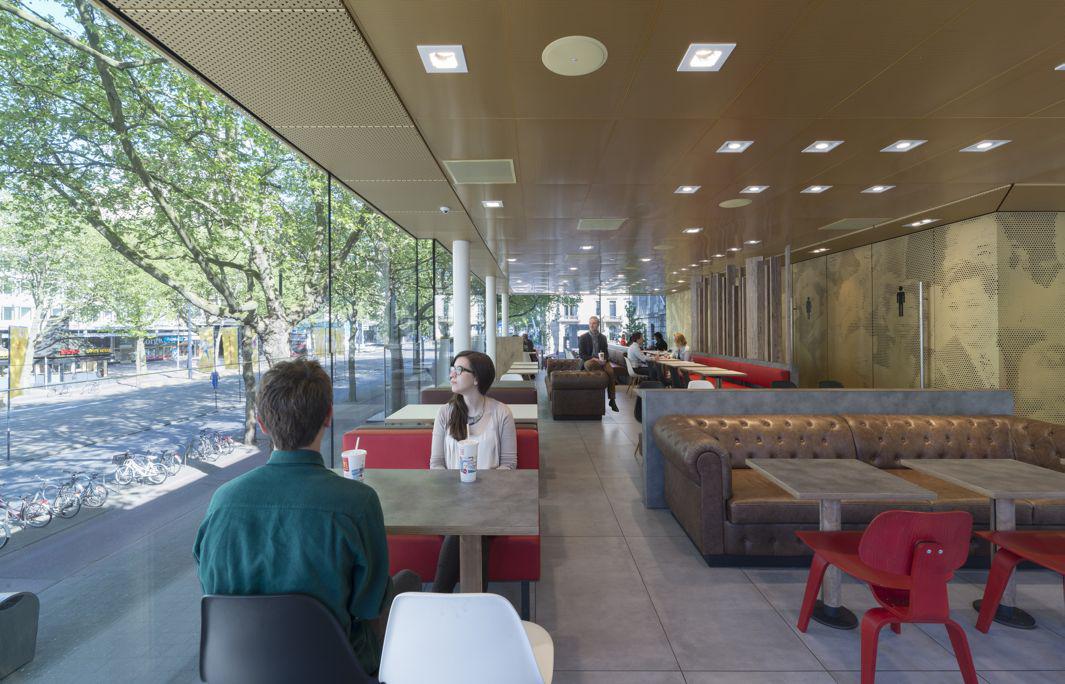 But while it's certainly better-looking than the tacky, dated former structure, the building is by no means inconspicuous, with its brightly lit façade gleaming with the gold in those proverbial arches.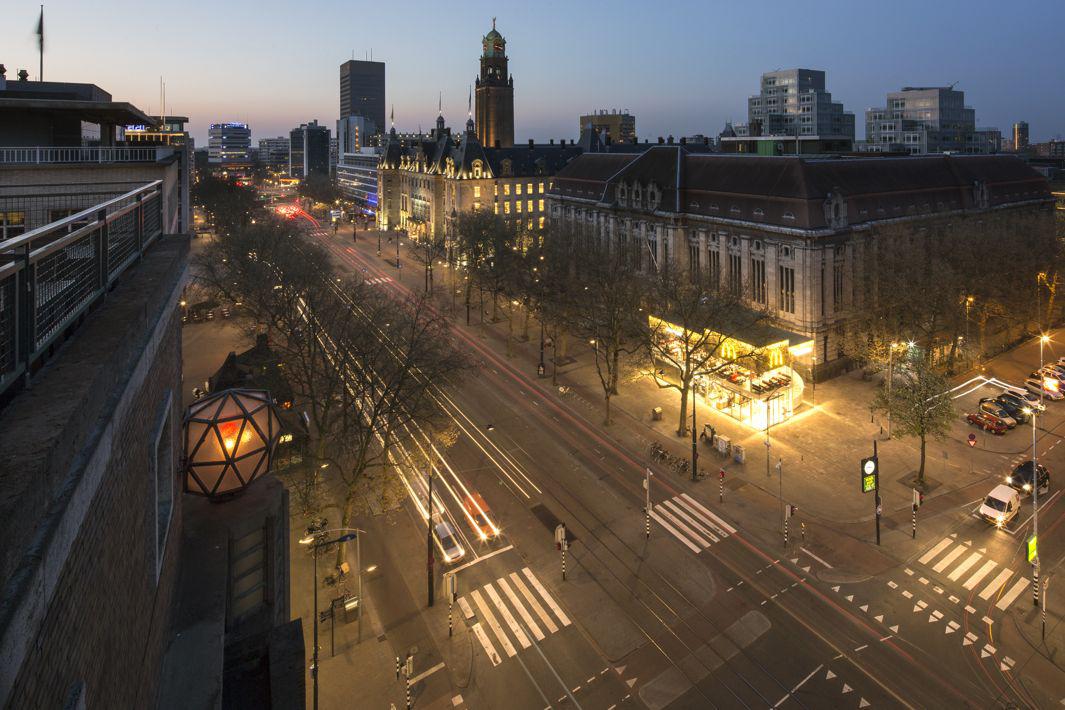 "Like the historical buildings in the area, the pavilion features a richly articulated façade, carried out in one single material: gold anodized aluminum," the architects write, calling the material "vandal-proof and enduring."
Since the McDonald's is open 24/7, it added a perforated skin on parts of the glazed exterior, which allows light to glow through and depicts larger-than-life images of a crowd of people. "After all, the new McDonald's is built for the people of Rotterdam," they write, "who now have yet another reason to be proud of their city."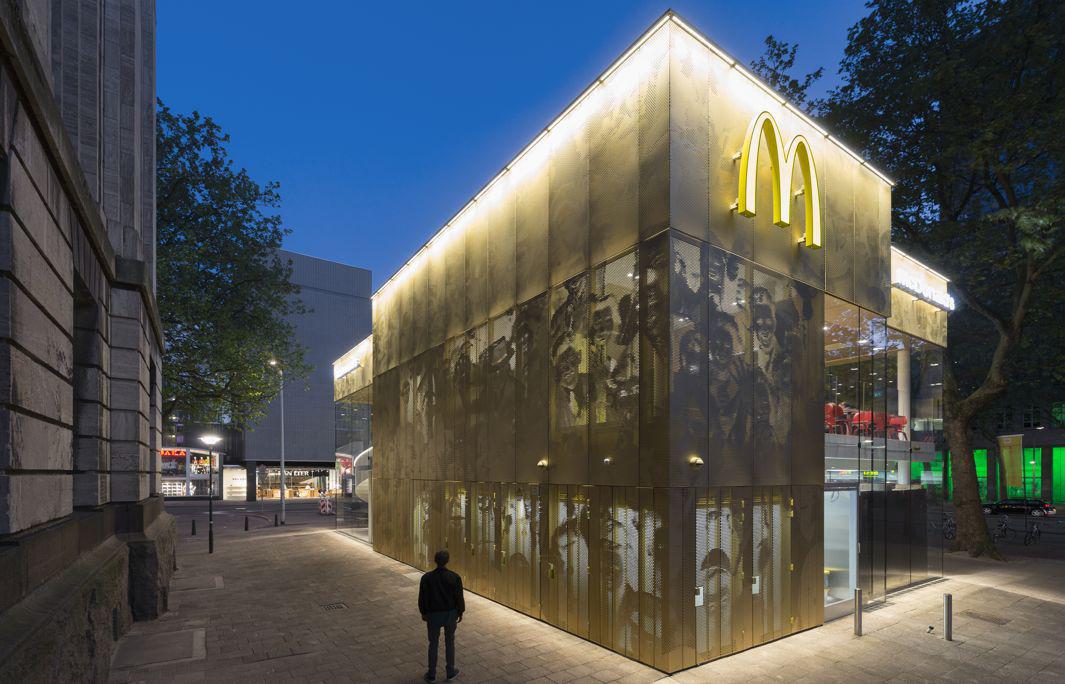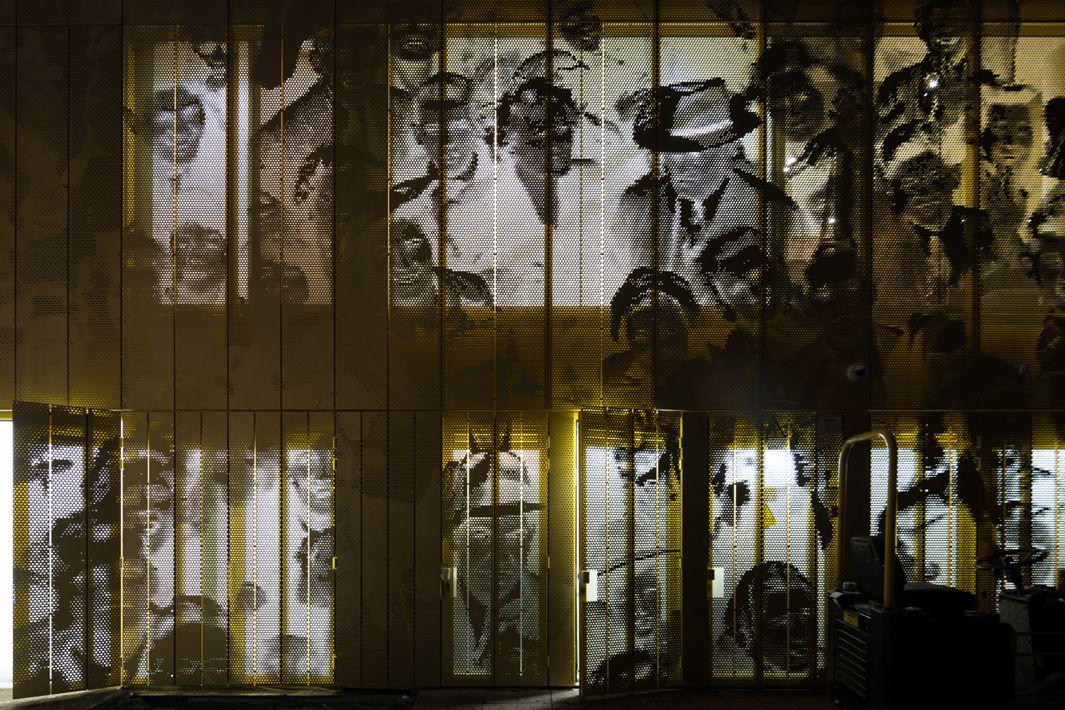 ---