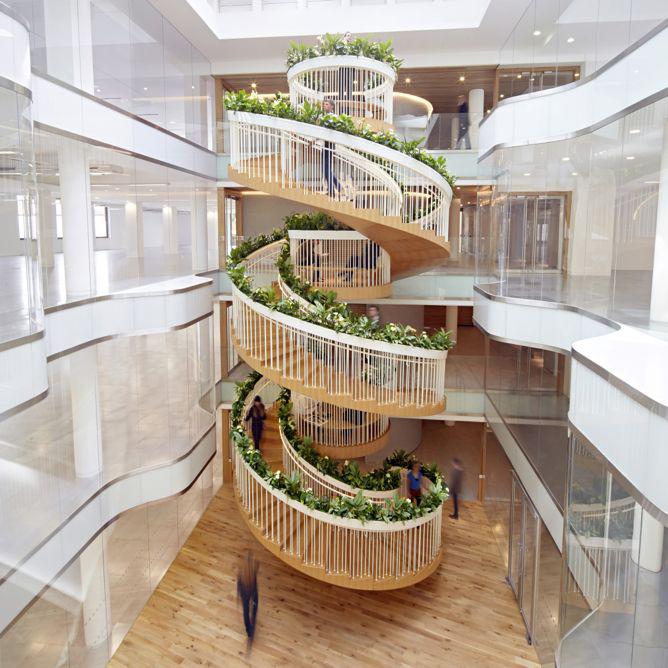 More and more companies and developers seem to be getting the message that design-led office architecture and décor are key tools for attracting today's creative young talent. You don't have to look far to find another fun, lively, or creative office design that makes you feel bad about where you work.
And if you follow architecture news, every other proposed or recently constructed new building seems to have some kind of mood-boosting vertical garden or visible greenery prominently designed into the mix.
Acclaimed London designer Paul Cocksedge recently completed a stunning centerpiece for a renovated London landmark building that seems to capture both trends in one fell swoop. His "Living Staircase" is the sculptural epicenter of the office portion of the mixed-use Ampersand building, designed by architects Darling Associates, in London's Soho, one of the city's long-established creative hubs.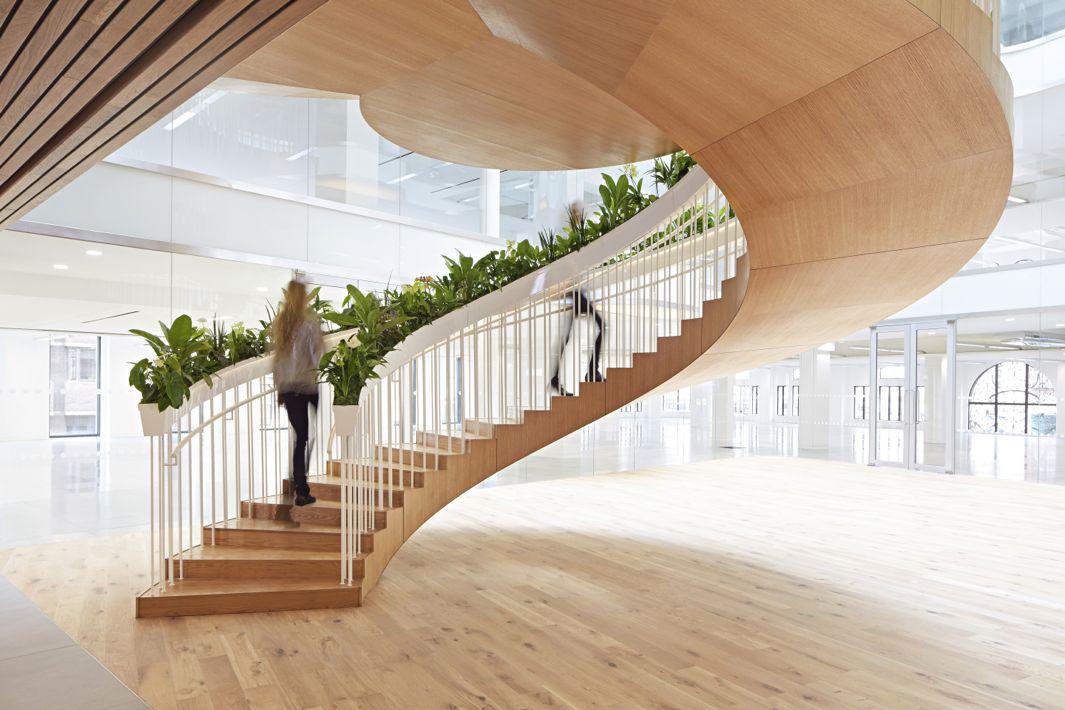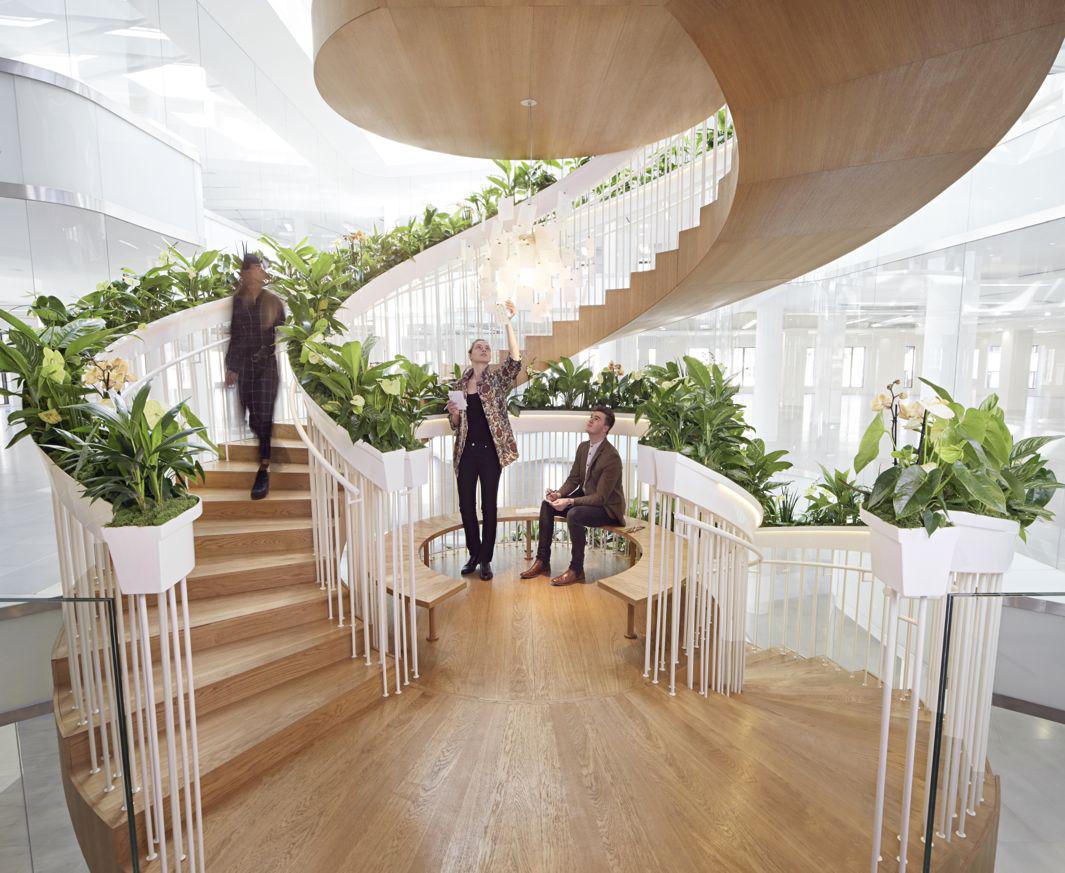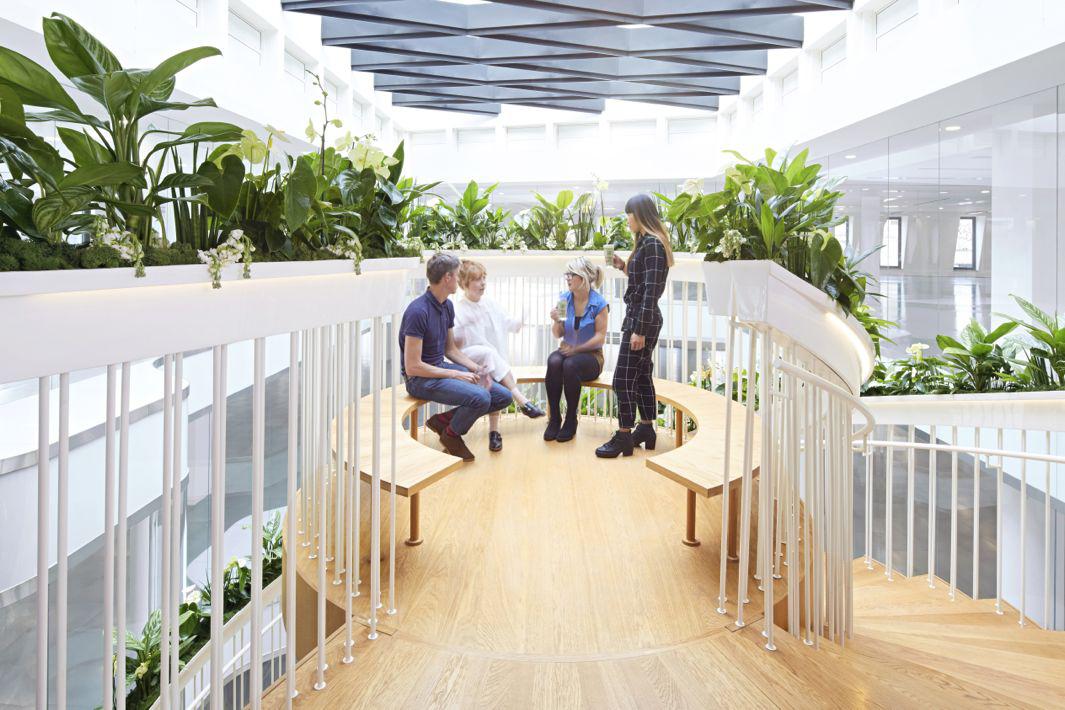 A 41-foot-high spiral staircase made of steel and American white oak connects four floors, with a planted balustrade to make trudging up stairs feel more like a walk in the park. In place of a central load-bearing pillar at the heart of the staircase, Cocksedge incorporated zones built into each level that invite employees to read, gather, or have a tea break (with mint grown on the balustrade, he suggests). And, it seems likely, engage in a little after-hours office romance.
"If a staircase is essentially about going from A to B, there is now a whole world living and breathing in the space between the two," Cocksedge said in a press release. "I hope the Living Staircase will be used in ways we hadn't at all expected! This is the beauty of it: it allows so much space for all kinds of activities. I'm really looking forward to Ampersand's staff taking over the structure and making it totally their own."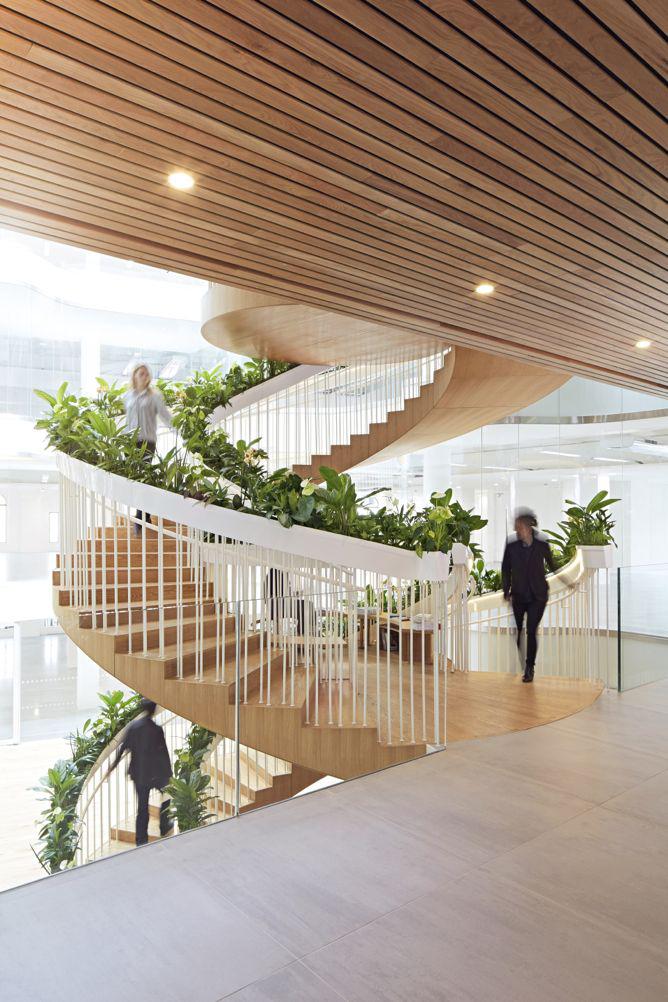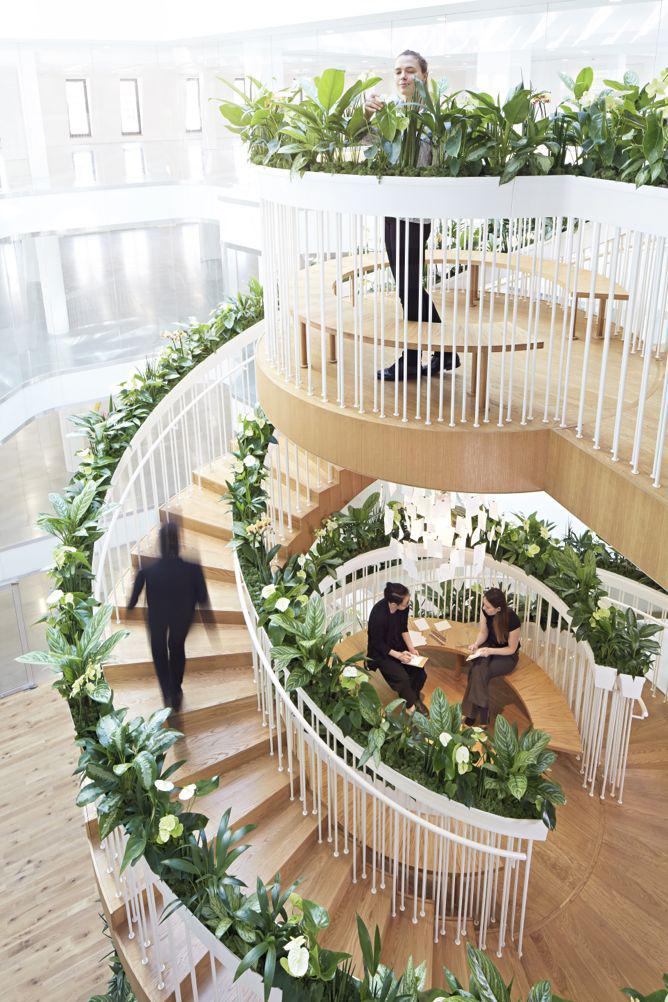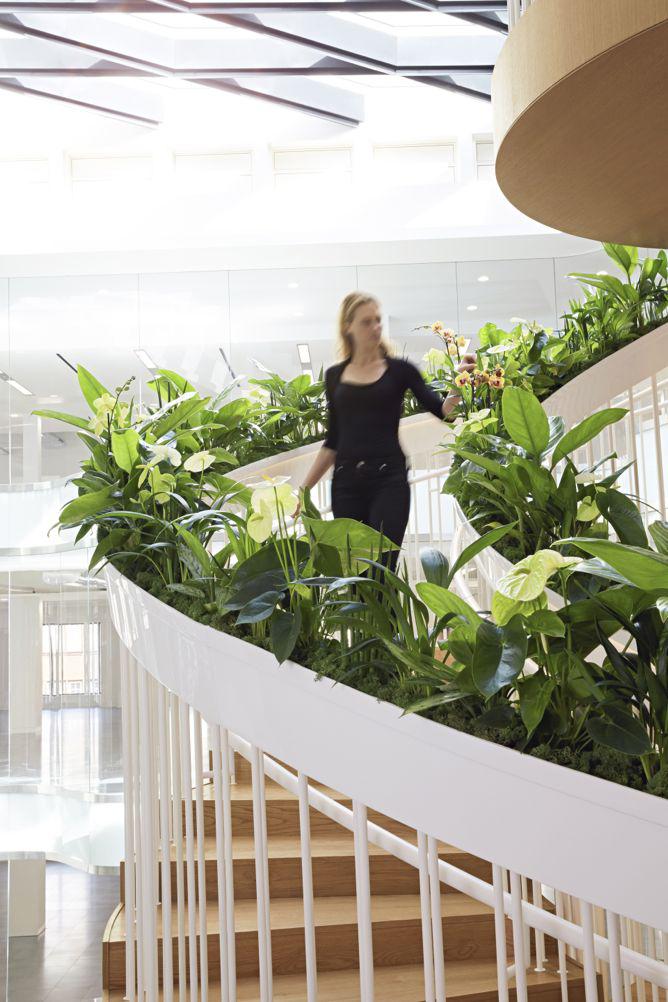 ---