Ever wonder what the interior of a landmark like the Empire State Building looks like?
LinkedIn, the world's biggest online business networking service, recently conquered the 28th floor as part of its multilevel New York City office. The company hired IA Interior Architects to remodel the 33,005-square-foot space.
The designers write in a project description that the brief was to create "a fun and vibrant floor" for the company's ever-expanding sales team.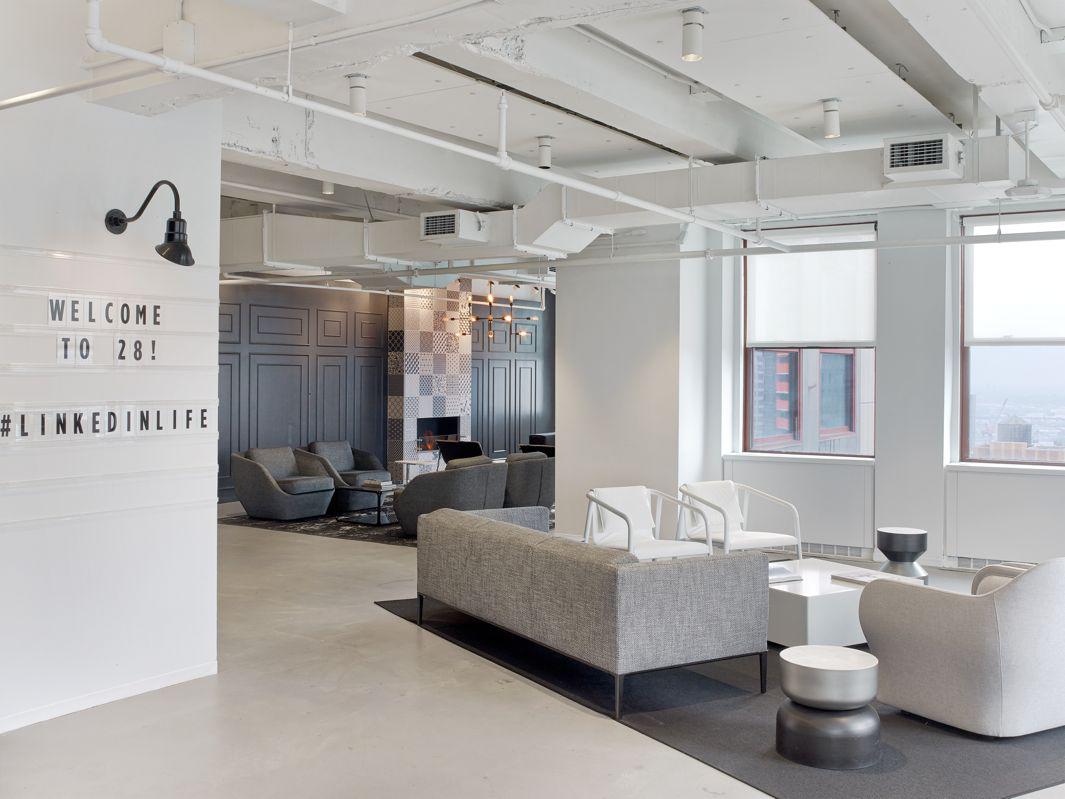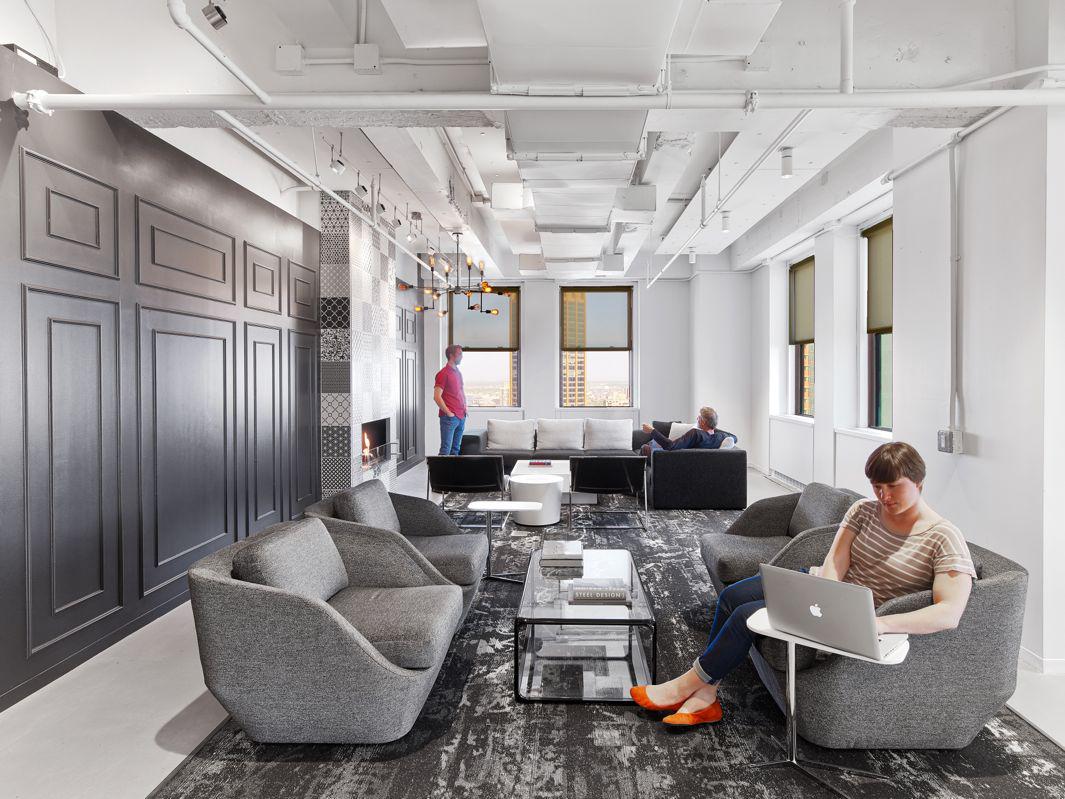 "This is the top floor of LinkedIn's several floor series in the Empire State Building and is therefore treated like the 'club level' of a hotel," the designers write. Amenities include a café, screening room, fitness room, pool table, and various lounge and collaborative spaces. A LinkedIn blue millwork ribbon links these social spaces together.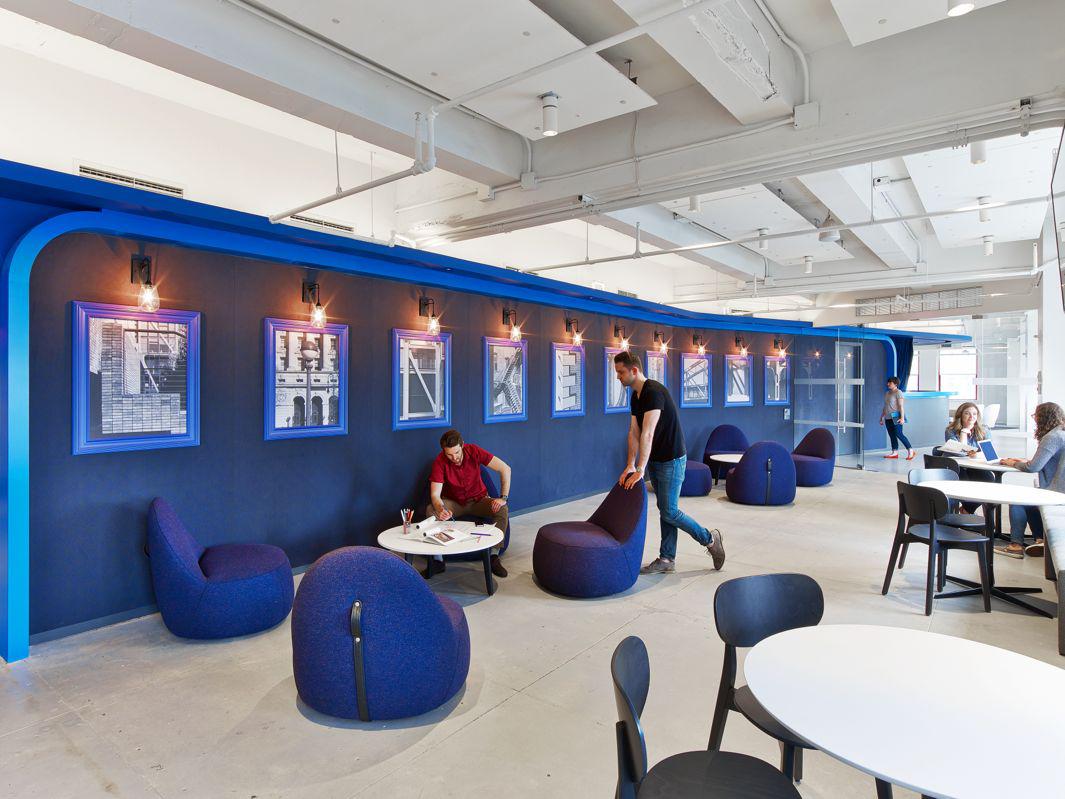 There's no "Magic Forest Room" or edgy indoor street art, but the design is playful in a corporate-casual way, with a wall dedicated to portraits of employee pets and a speakeasy lounge accessed by a vestibule covered with vintage rotary phones.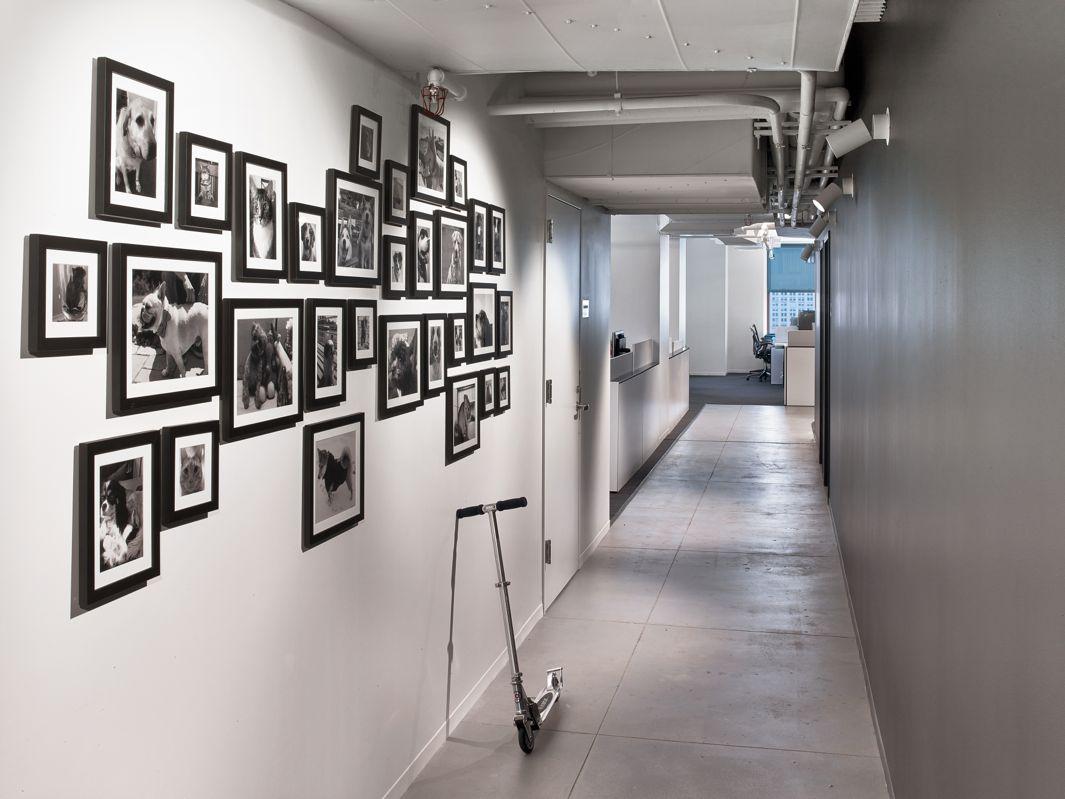 To access the speakeasy, you have to pick up and hang up one of the 133 phones to unlatch the door. "If you're not sure which phone it is, you can call it with a number passed through the office by word of mouth," the designers write. "The speakeasy is another example of unique lounge space for LinkedIn employees. In true speakeasy fashion, this room is not bookable, but Thursday happy hours have become a quick tradition."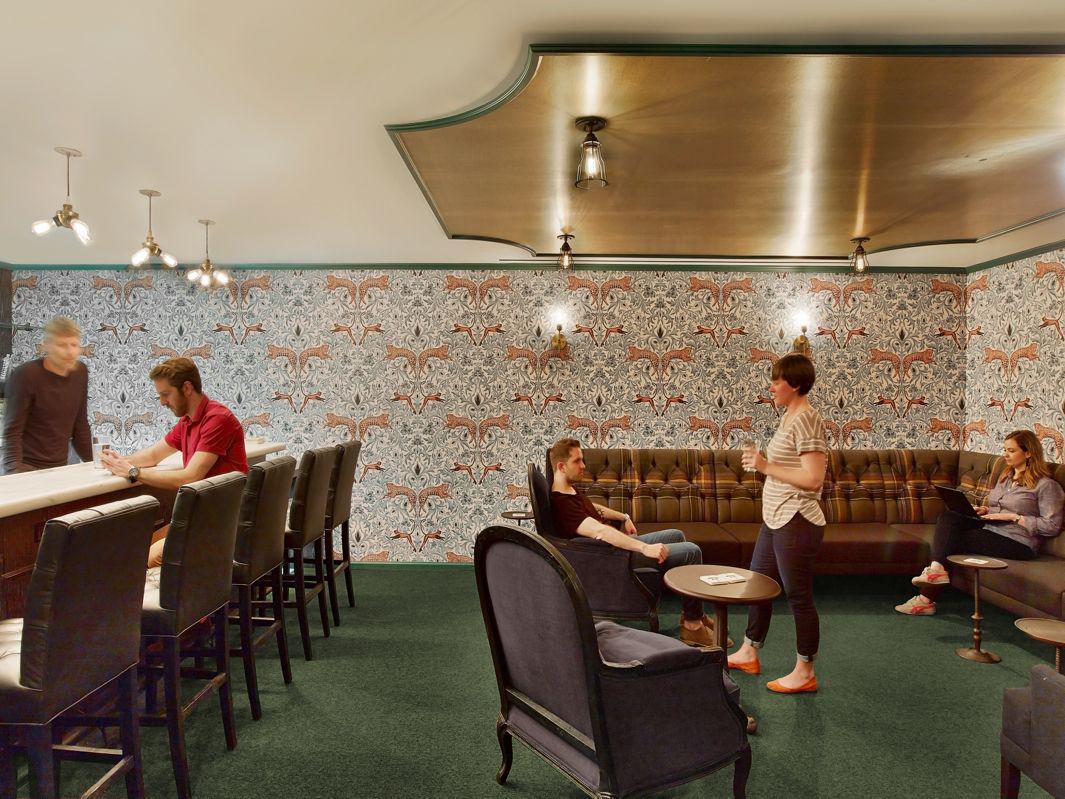 Elsewhere, height-adjustable work stations are clustered together—but the layout was determined by the fact that sales team members spend a lot of time pacing while on their phones. "It was important that they not face one another like they would in a typical benching layout and also that they have paths to walk on while they are on the phone," the designers write. They created a "meandering path" for the headset-wearing pacers with an indigo ceiling to keep them oriented.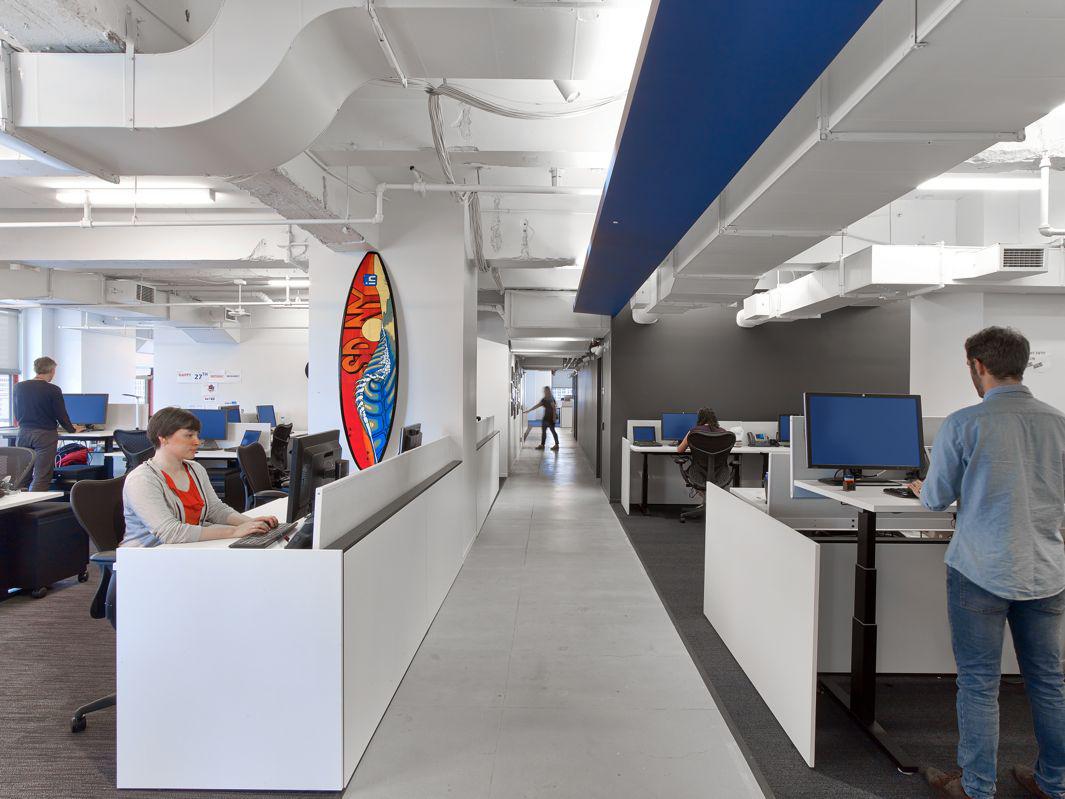 And while all of New York City is right outside the 28th-floor windows, local references are threaded into the design, like blown-up street photos and conference rooms named after lesser known streets.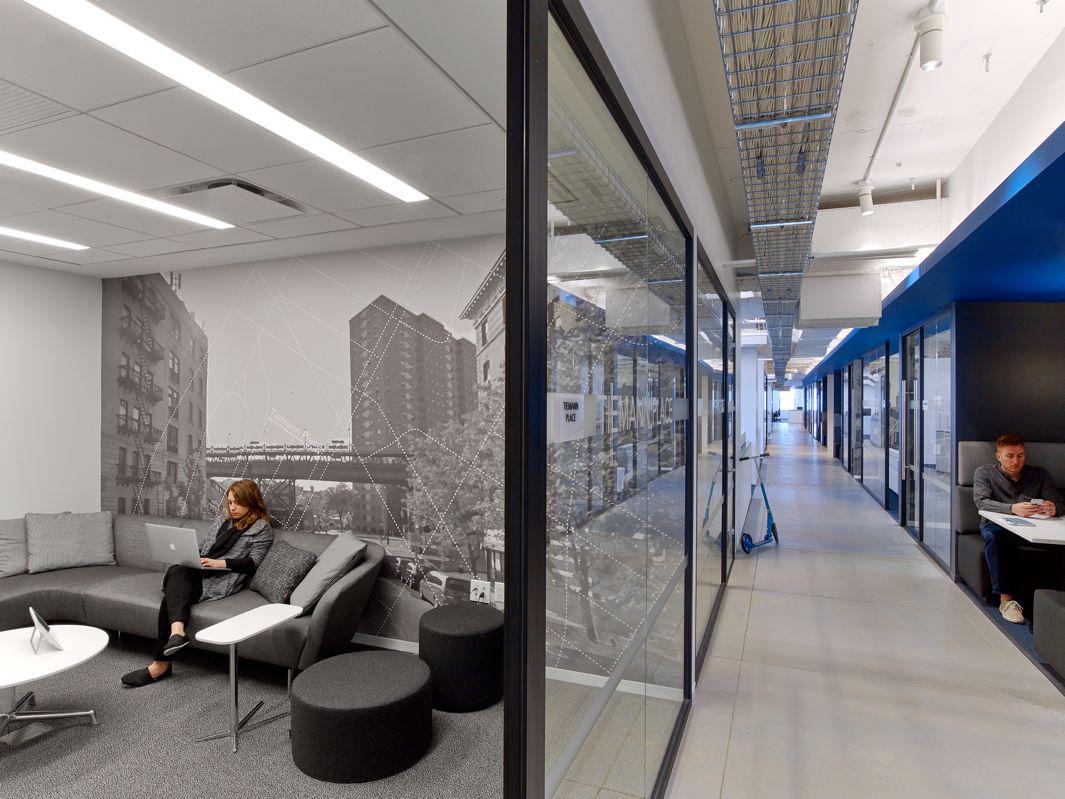 LinkedIn's corporate values are plastered onto the wall in the entry, and a column allows people to write messages in acrylic Broadway-style marquee letters.