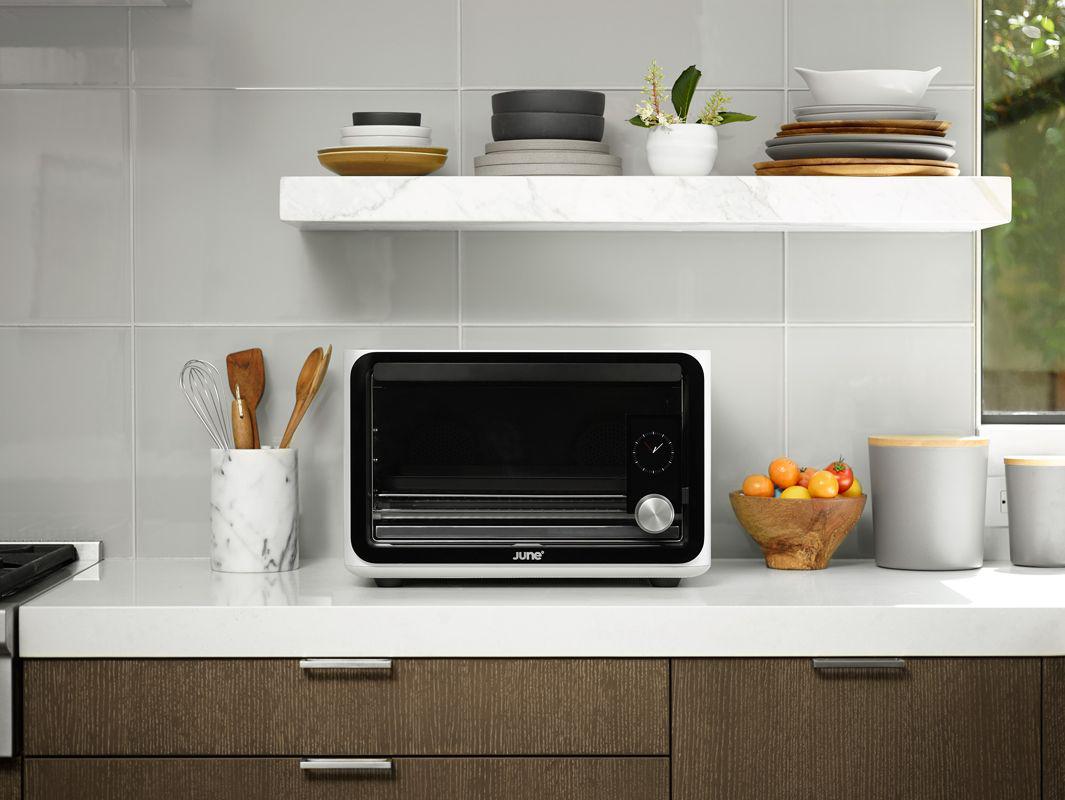 As the smartphone continues to become a universal remote capable of controlling and monitoring all of the systems in our lives, the smartphone-enabled home is inevitable. There are apps to control our smoke alarms, thermostats, and front door locks. And as of Tuesday, there's a new smart oven that promises to use digital technology to help make you a better cook.    
The June Intelligent Oven is billed as "the world's most intelligent oven, and the next evolution in cooking for the digital age," "a computer-based oven that thinks like a chef," and "the biggest leap forward for the kitchen we have seen since the microwave."
It's basically a sleek, modern countertop oven that looks like a tech-enabled toaster oven on steroids or a more glamorous, connected version of the countertop ovens common in places like Europe, with both a 5-inch touchscreen and an iPhone and iPad app.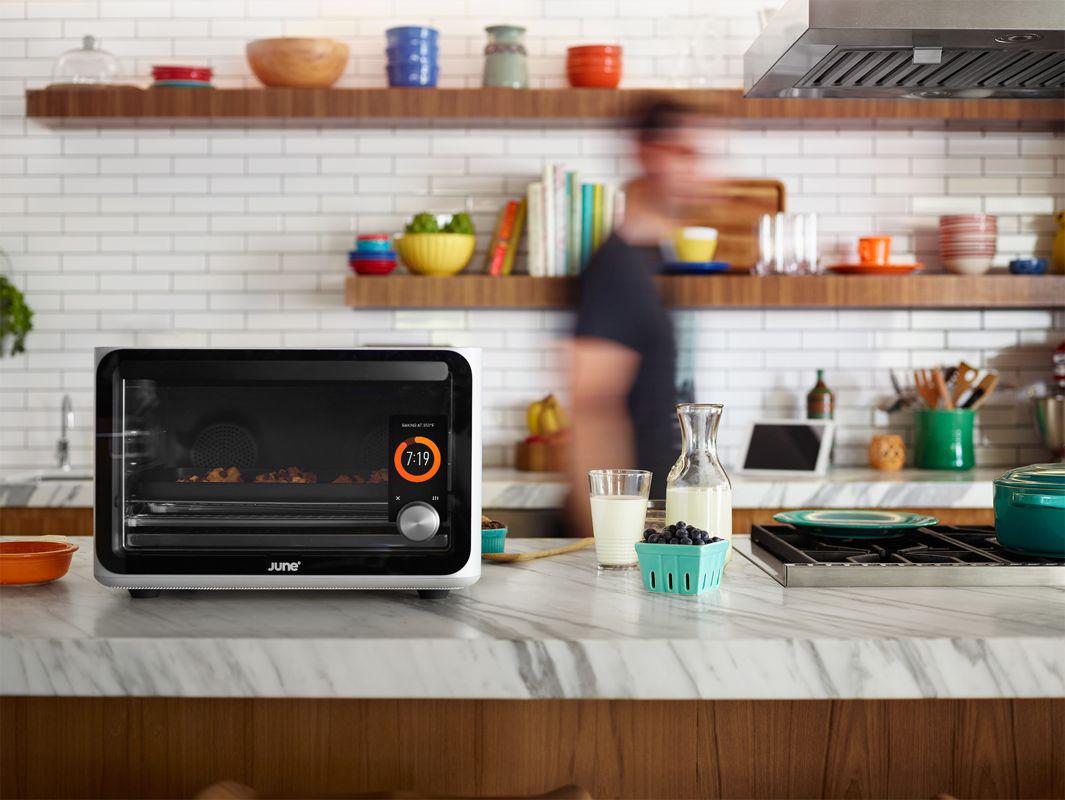 "Using smart technology to take the guesswork out of cooking," the press materials promise, the oven has sensors that can detect the type of food, weight, and internal temperature of the most commonly­ cooked foods to make intelligent cooking recommendations. It's big enough to accommodate a standard baking sheet for cookies or a 12-pound roast and will offer recipe recommendations or generate shopping lists if you need them. A built-in HD camera can stream live video of your dish in progress to your device and will send a push notification when food is ready, meaning you theoretically don't have to be in the room to check on dinner.
"June was founded on the idea that while the promise of the integrated home exists, it hasn't truly met its potential in the kitchen," reads the press release. "The June Intelligent Oven enables home cooks to cook better, faster and with the confidence of greats results, m​otivating people to cook more often and more healthily."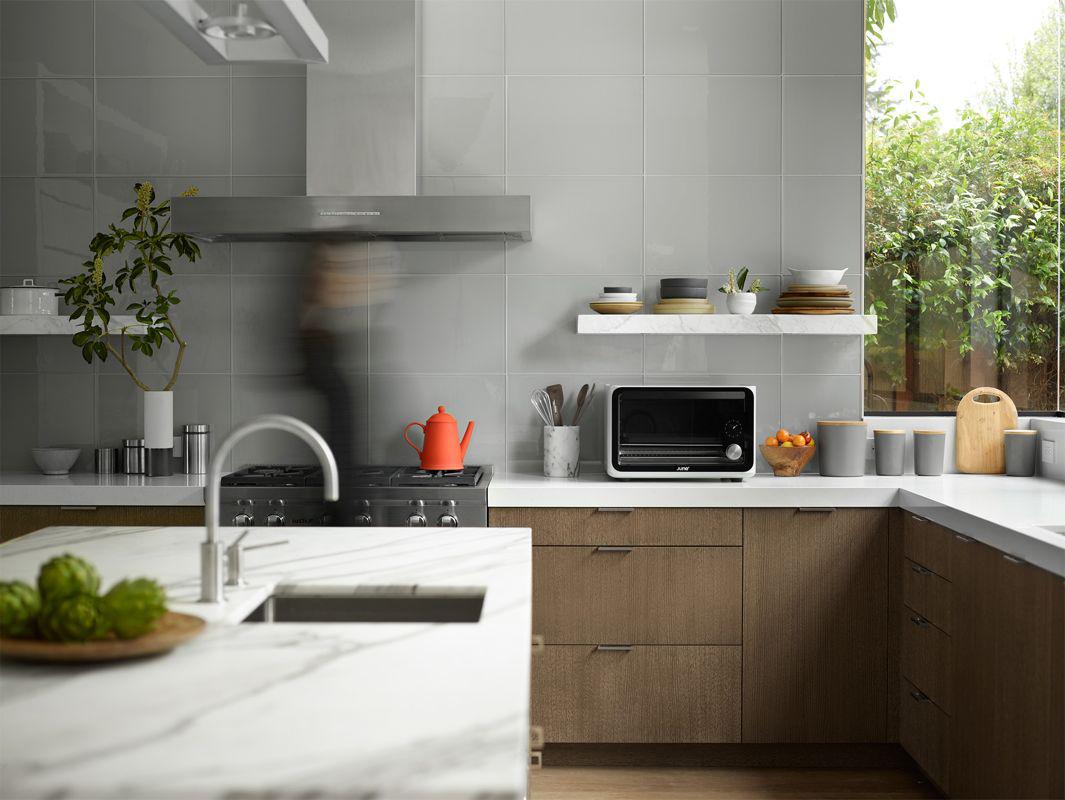 Headquartered in San Francisco, the company is founded by CEO Matt Van Horn, co-­founder of Zimride (now Lyft) and former vice president of business at Path, and CTO Nikhil Bhogal, the inventor of many of the Apple camera's technology patents. June collaborated with Ammunition Group on the design.
"We wanted to bring a level of evolved form and function to the kitchen by creating a modern look that is both recognizable and more refined than anything else on the market," Ammunition founder Robert Brunner, formerly director of industrial design for Apple and chief designer of Beats by Dre, said in the press release. "Inspired by high­end espresso machines and audio equipment, June is designed to look good from any angle, in any kitchen."
The cost of this high-tech scullion? Available for pre-order, June will set you back a steep $1,495.
---