Amsterdam-based artist and designer Joris Laarman has created an innovative steel pedestrian bridge that will be 3-D printed by on-site robots. The MX3D Bridge project is currently in the testing phase in collaboration with Dutch construction company Heijmans, whose innovative building projects include a Starry Night–inspired bike path and pop-up housing for millennials.
Laarman said in an interview on the Heijman website that the project was born of the idea that "a bridge over the old canals of Amsterdam would be a fantastic metaphor for connecting the technology of the future with the city's historic past, in a way which would reveal the best aspects of both worlds."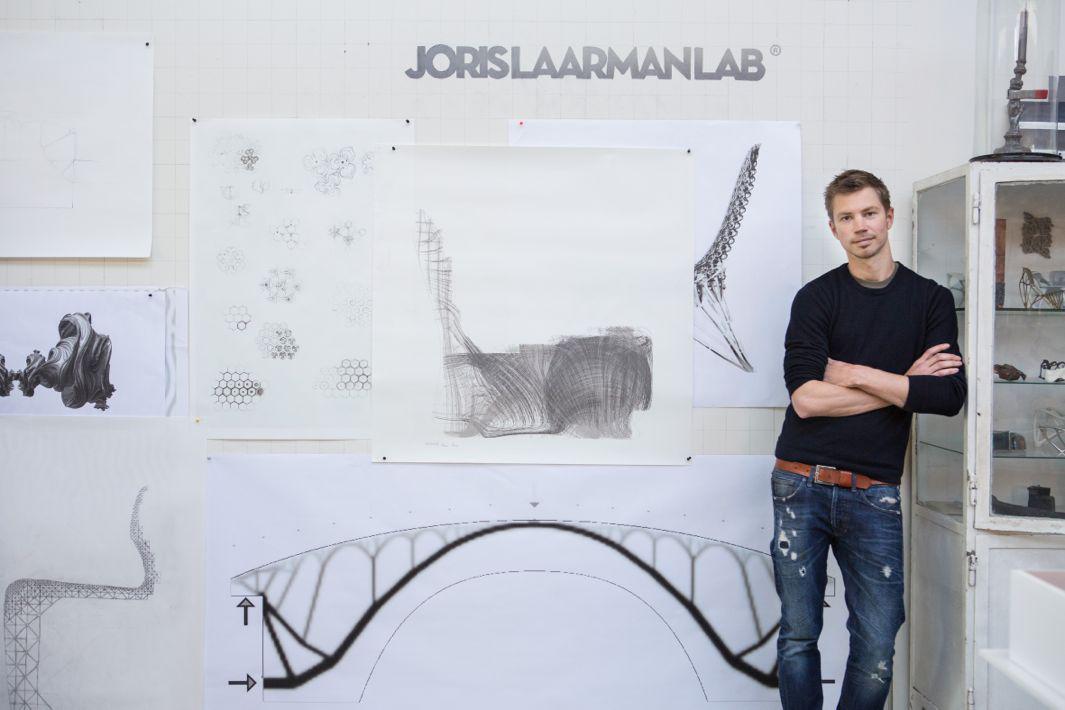 The future of digital manufacturing and local production is a "new form of craftsmanship," he added. "This bridge can show how 3D printing has finally entered the world of large-scale functional objects and sustainable materials, while enabling unrivalled freedom of design."
To 3-D print the bridge, specially designed software operates an industrial robot arm with an attached welding machine, allowing it to print complex, tailor-made metal shapes in a cost-effective manner.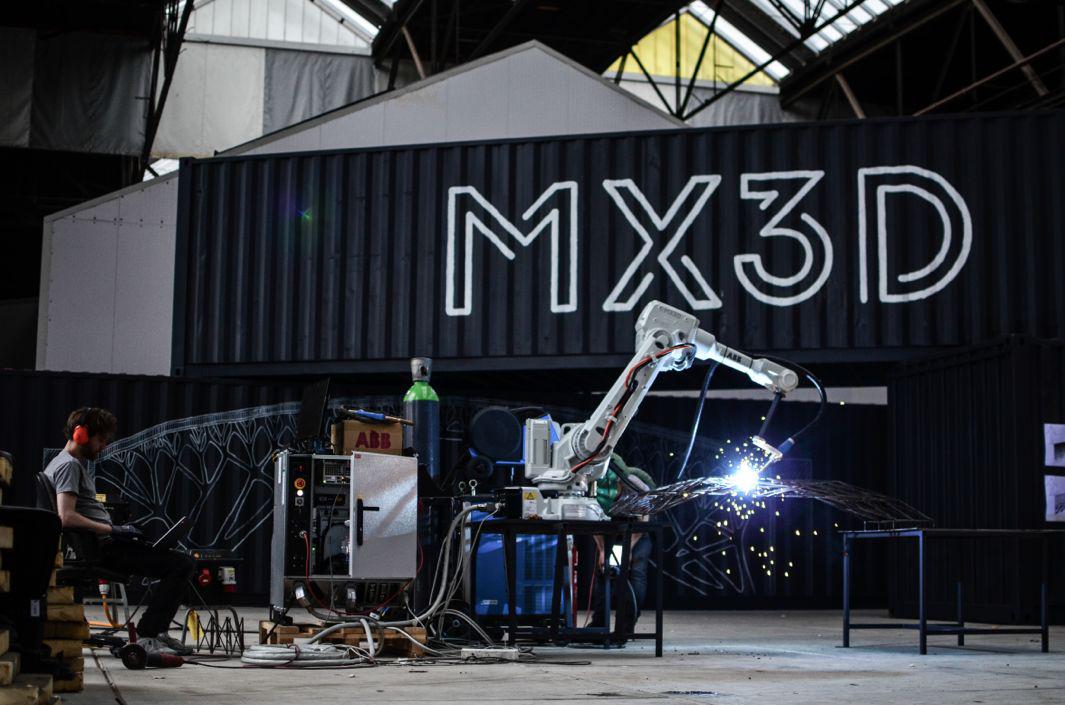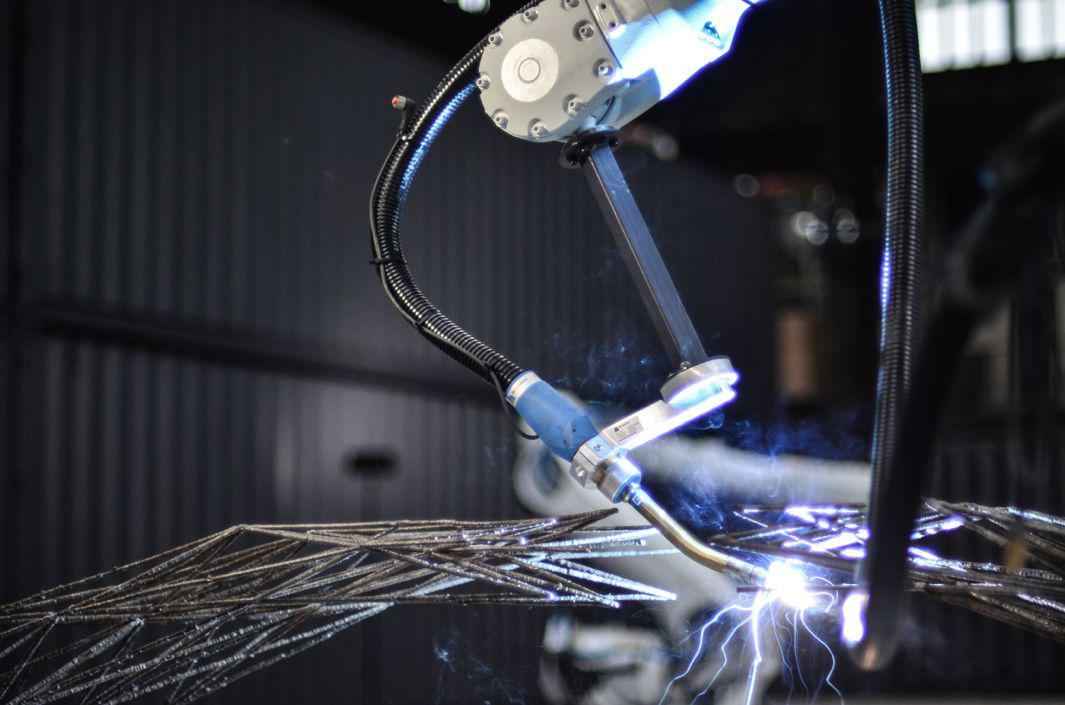 "Digital manufacturing is no longer limited to the geometric capabilities of industrial machines," reads a Heijmans project description, "but actually makes it possible to continuously produce unique parametric shapes with the same level of convenience."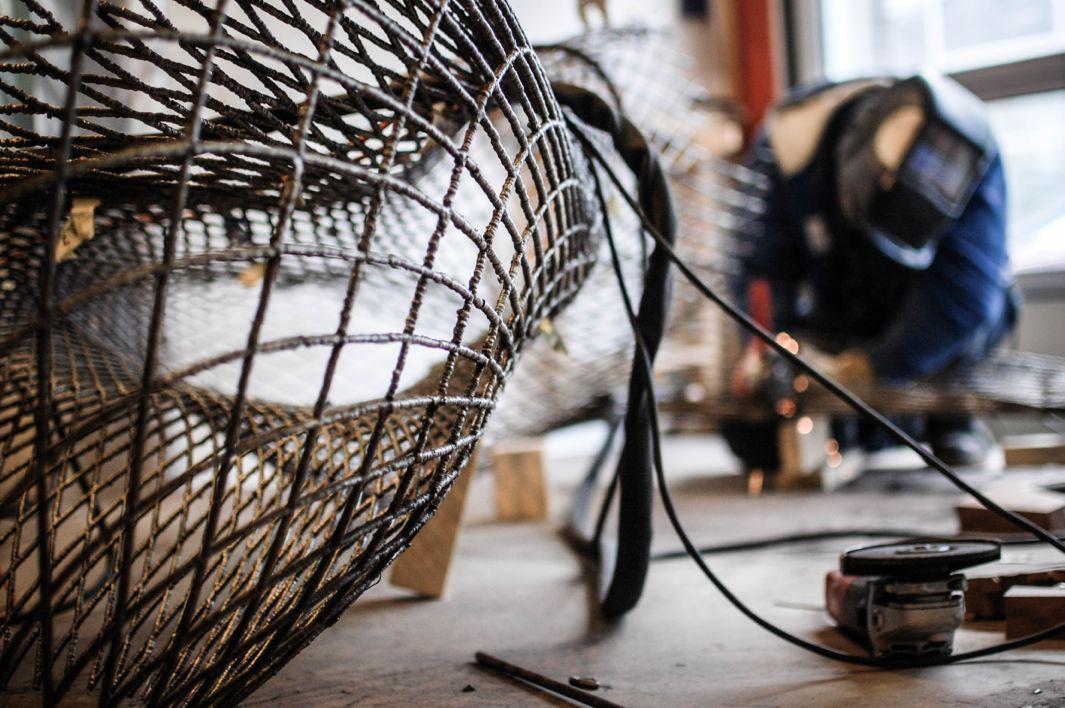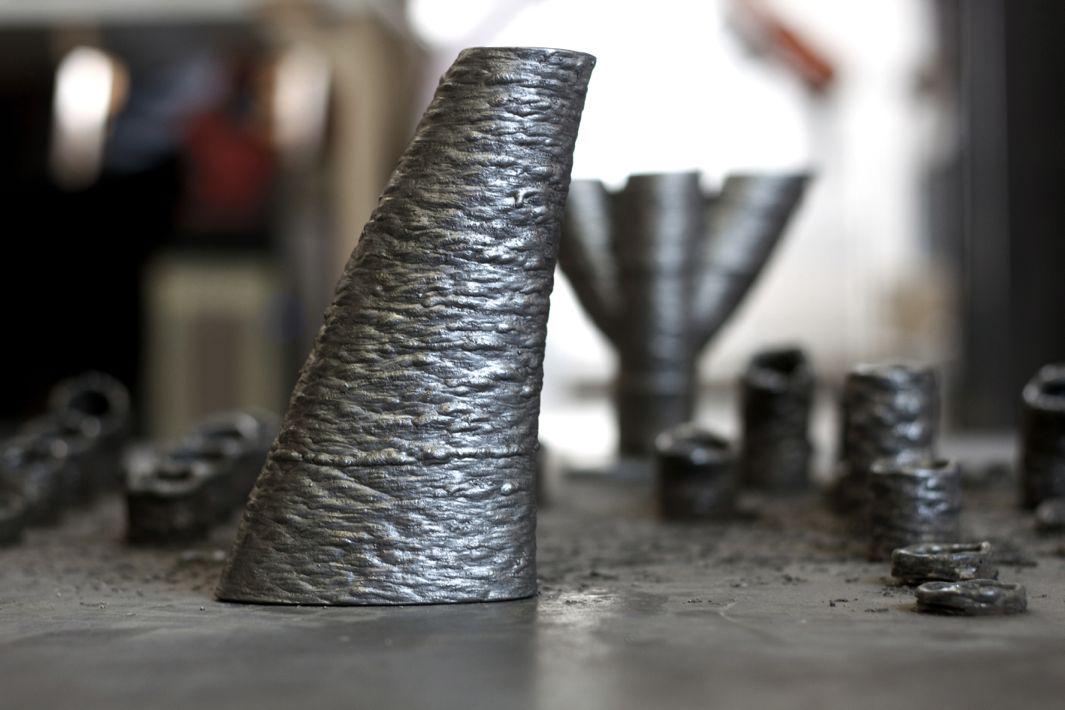 In addition to connecting pedestrians to opposite sides of the canal, 3-D printing as an automated manufacturing method also bridges an age-old gap between construction and design.
Jurre van der Ven of Heijmans notes in a company news release that these factors currently operate independently. "The architect designs something and the constructor interprets the design and builds what he thinks is needed. But using 3D printing for a bridge makes design and construction operate hand-in-hand. For instance, both activities are done at the same time, instead of first building the structure and then adding the design later. This means we will also have to start looking at design in a completely different manner."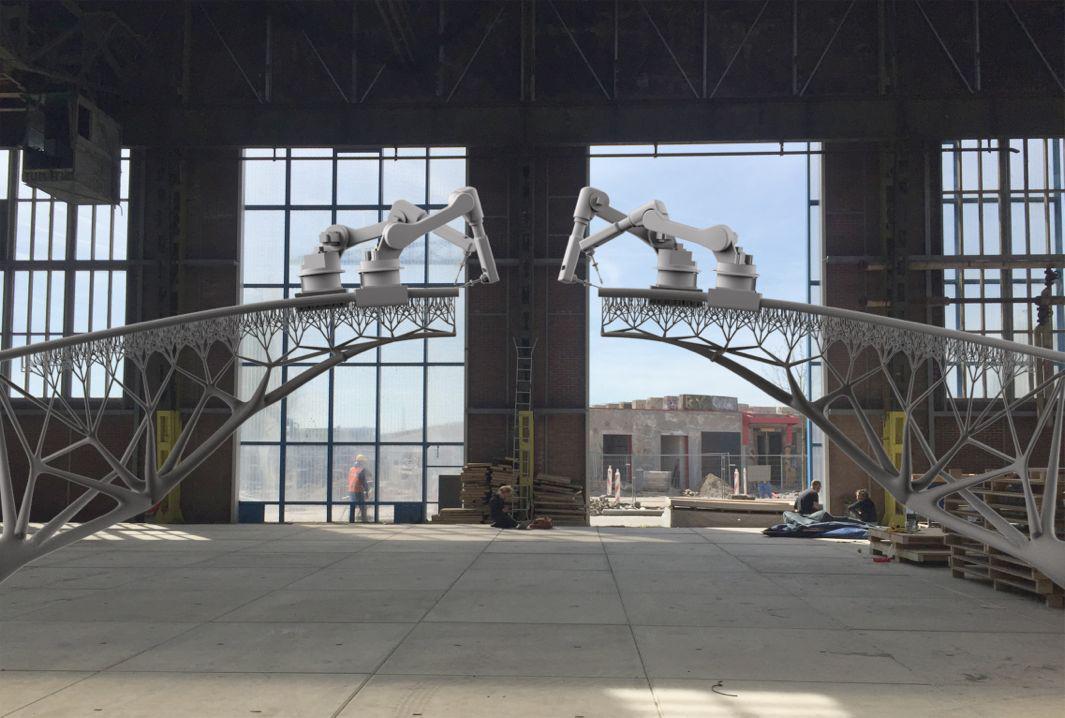 A visitor center will open in September so that the public can track the progress of the project, and the exact location of the bridge will be announced soon, with completion targeted for 2017.