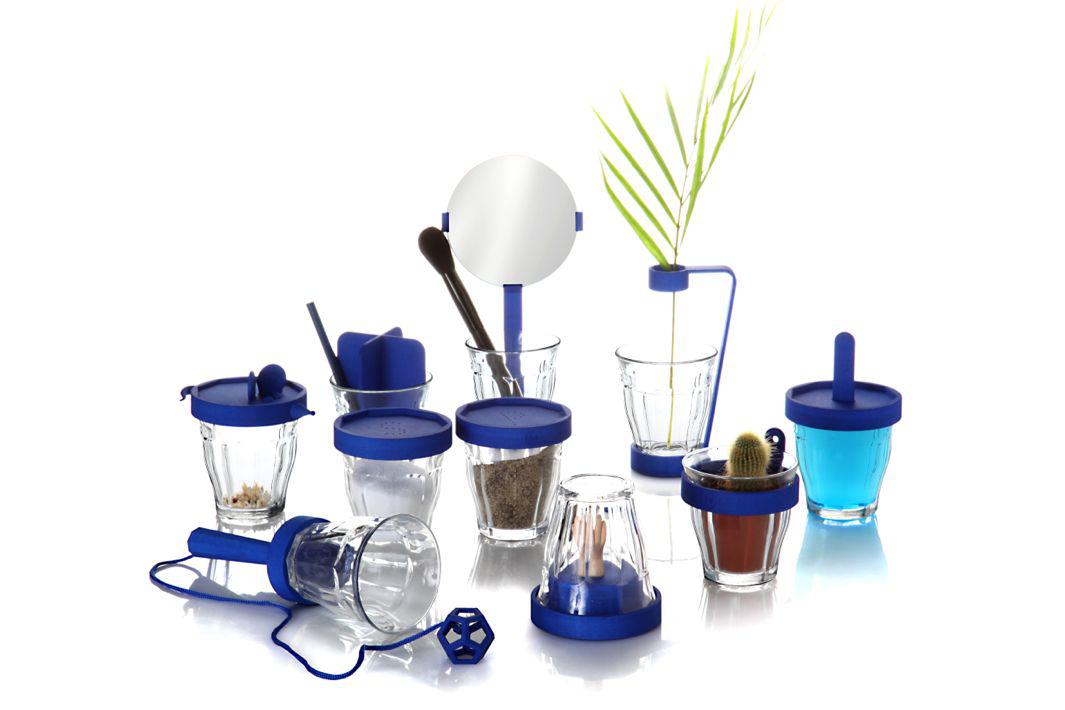 Even if you don't know them by name, you've probably sipped water or wine from an iconic Picardie glass tumbler by French company Duralex. A common sight in French cafés and school cafeterias, and exported worldwide, the inexpensive glasses are beloved by servers, lunch ladies, and ham-fisted drinkers everywhere for their virtually unbreakable tempered glass that when dropped is more likely to bounce than break.
To celebrate 70 years in business, Duralex and Paris-based 5.5 Designstudio have collaborated on a fun birthday gimmick that reimagines 70 new uses for the iconic tumbler. A series of 3-D–printed cobalt blue add-ons transform the Picardie, long considered a design classic for its simplicity, into a series of clever, practical, whimsical, playful, and surprising objects like pencil sharpeners, bird feeders, hourglasses, and piggy banks, to name a few.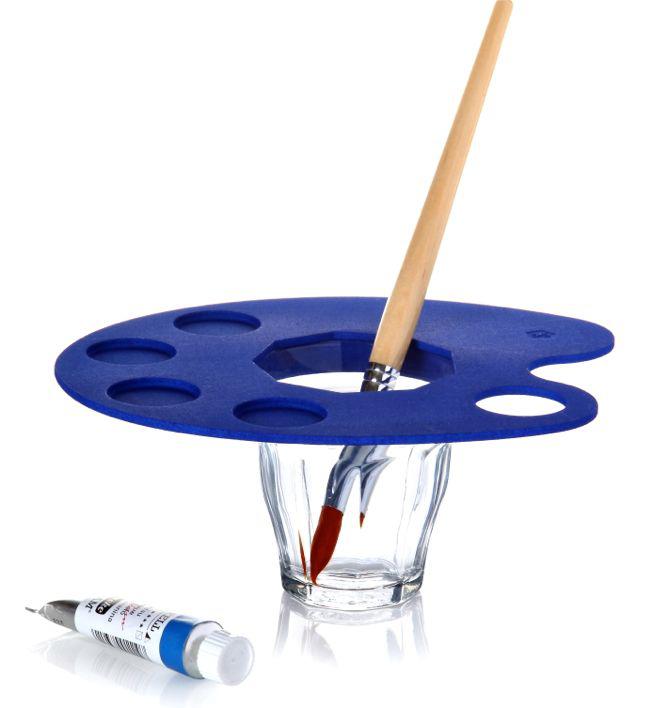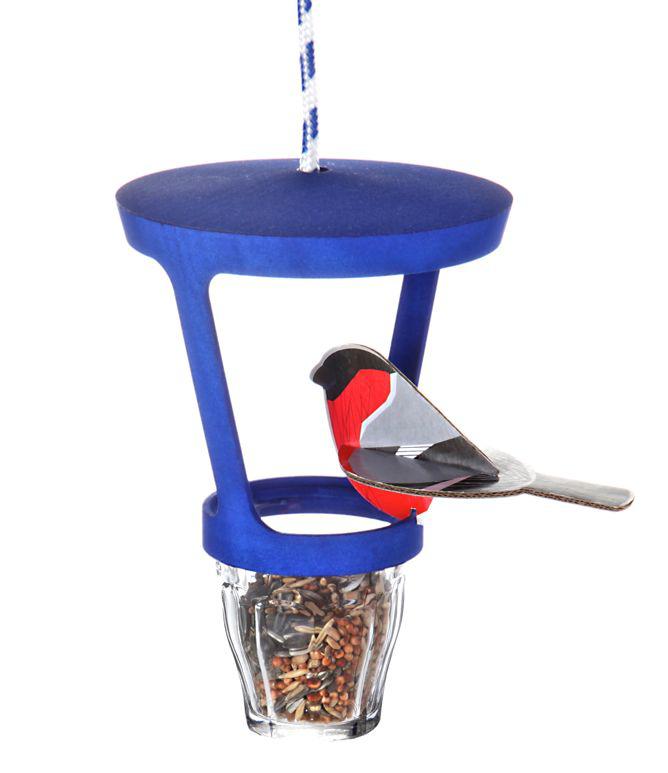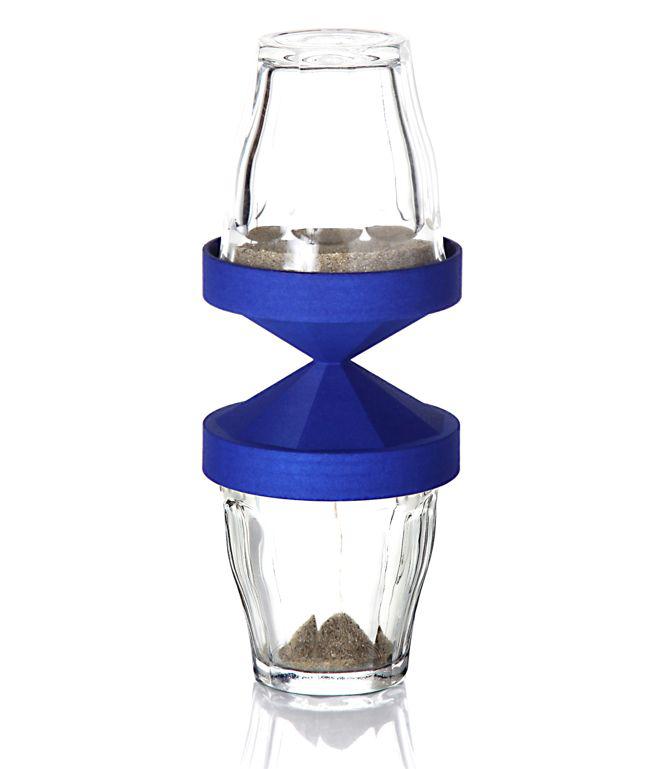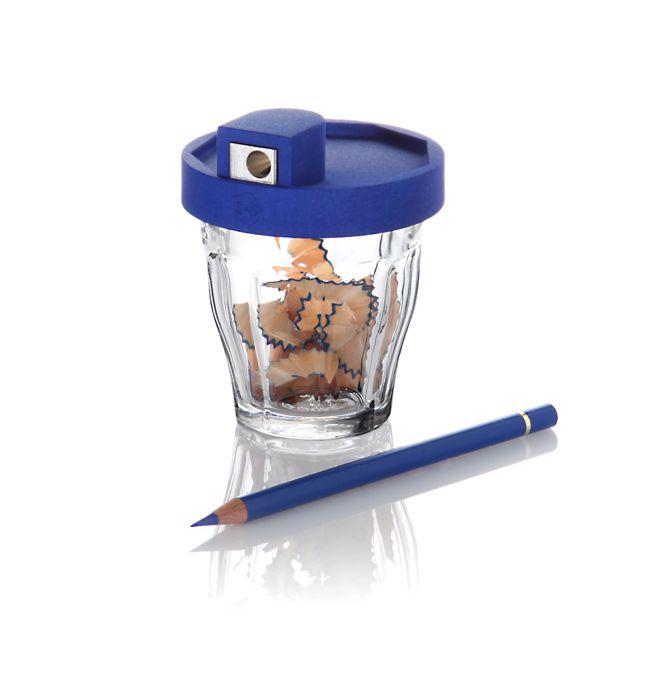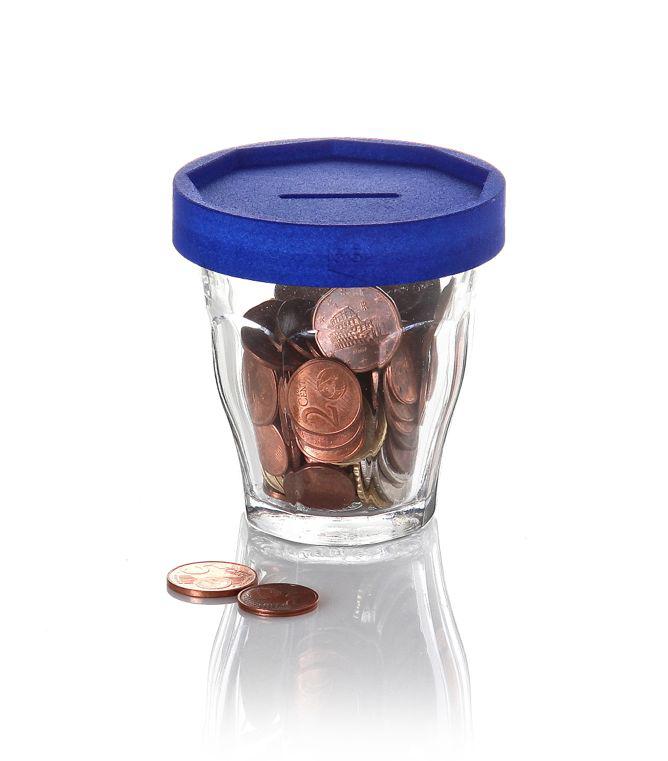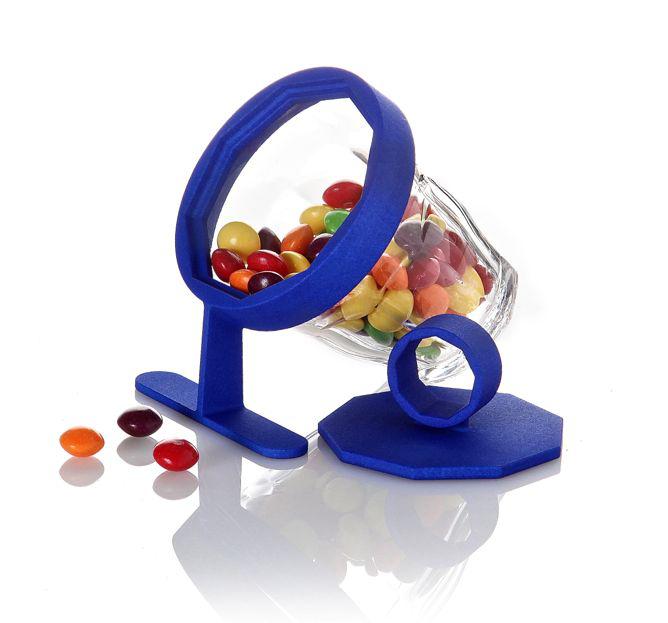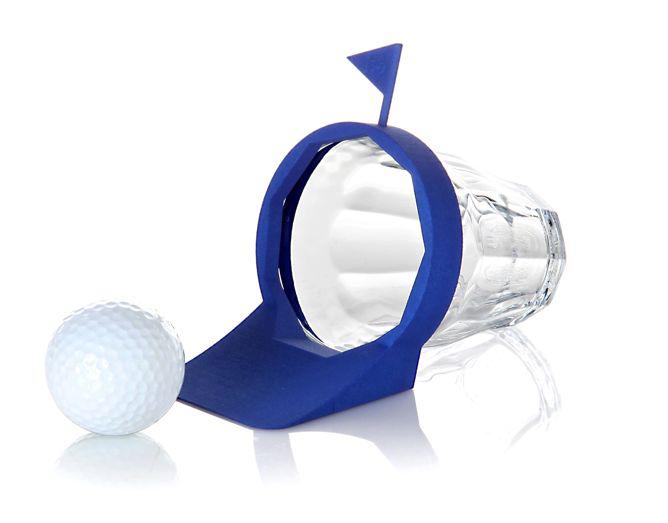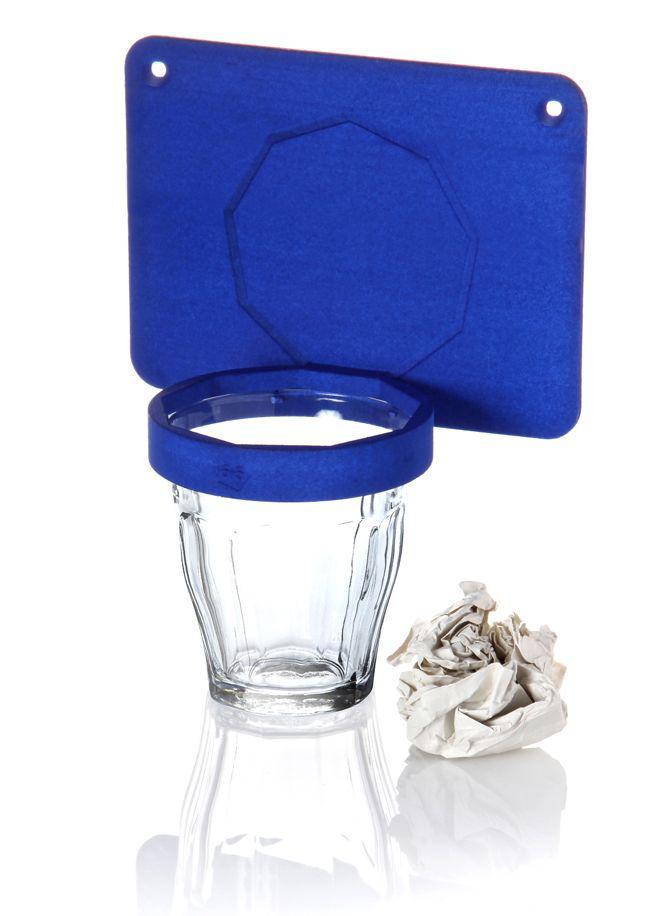 "A Duralex is the very essence of what we believe about design," the 5.5 designers write in a press release. "An integrated and timeless object—there's nothing gratuitous or artificial about its conception. Functionality is everything. And that's what makes it beautiful."
All 70 designs are on display until Sunday as part of the D'Days design festival in Paris, where the designers are making files available to anyone who wants to 3-D print his or her own Duralex tumbler accessories (with ready-made ones available at the design shop of the Centre Pompidou this fall).
---