On Friday, the Oklahoman reported that a set of charming chalkboard lessons frozen in time from 1917 were discovered during renovations of three classrooms at Emerson High School in Oklahoma City.
The school was built in 1895, and the preserved slate blackboards were covered with new chalkboards in late 1917, which we know thanks to the company that installed them and left behind a chalk-written note (see below). Nearly a century later, workers discovered the lessons while installing new whiteboards and smartboards. Once uncovered, the chalkboards revealed a rare and stunning time capsule containing lessons about math, reading, music, handwriting, personal hygiene, pilgrims, and God. Old-timey names such as Agnes, Gladys, Homer, and Mabel were written next to a subtraction problem.*
Emerson High School Principal Sherry Kishore said in a video interview on the paper's website that she was impressed by the level of penmanship, particularly in a modern context where some students never learn cursive, and by the discovery of a wheel-based multiplication table for learning math. The boards are strewn with remarkably legible writing and astonishingly vibrant color illustrations that make going to school in 1917 look more fun than you would think.

The Oklahoma City School District is currently figuring out what to do with the remarkably well-preserved 98-year-old chalkboards, which can be seen below.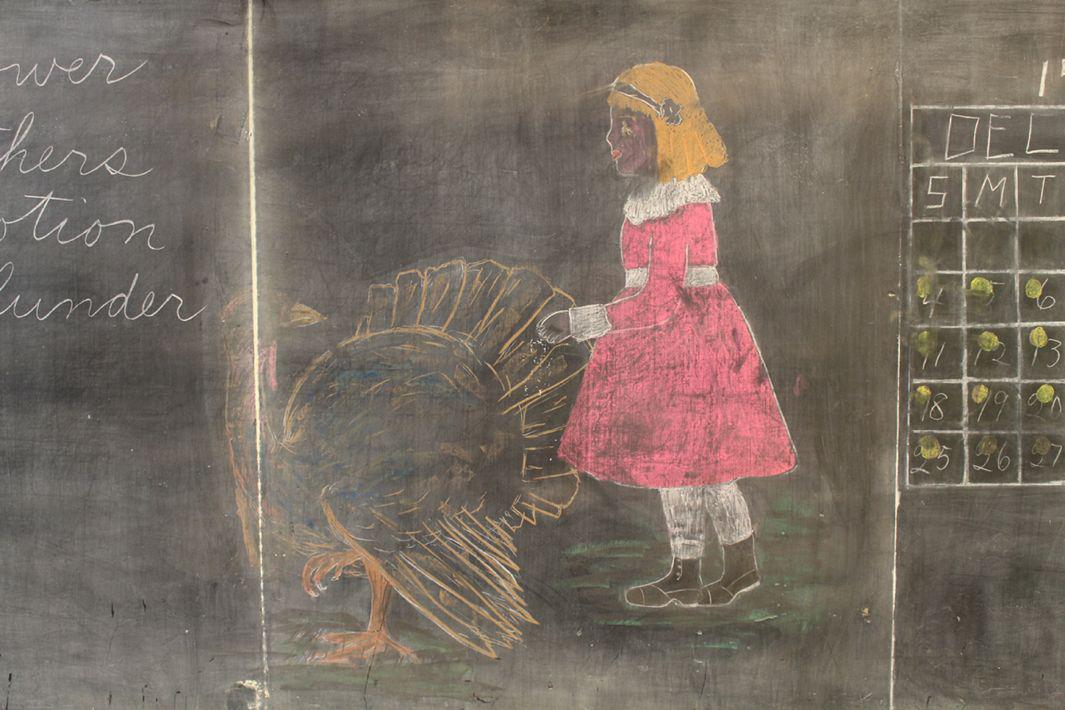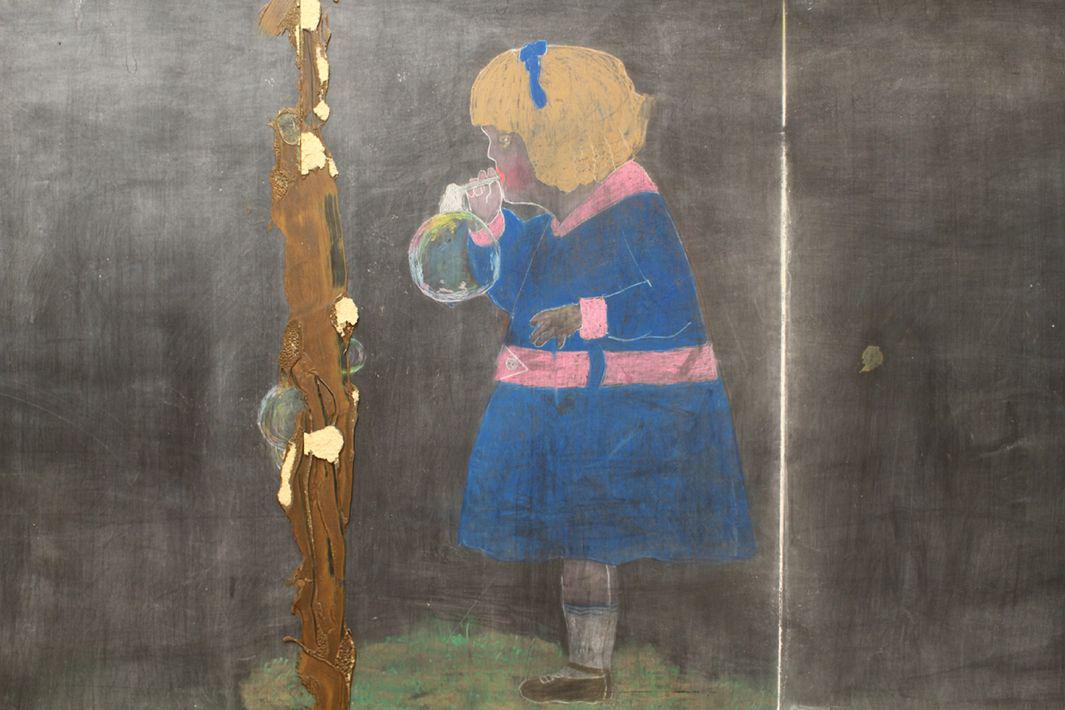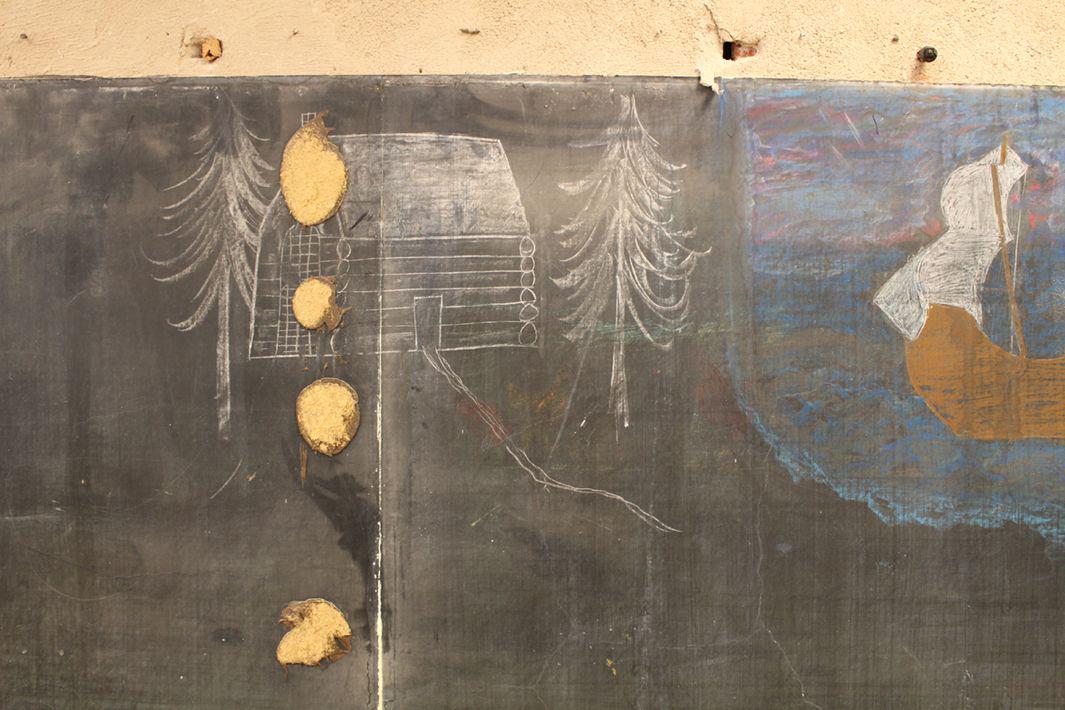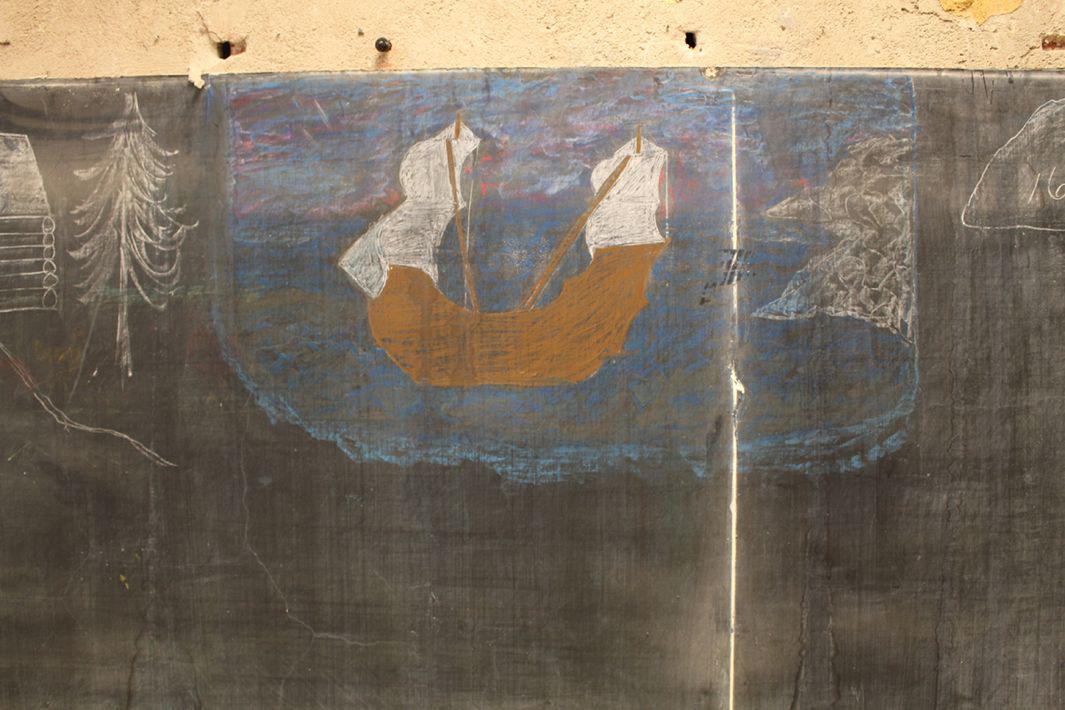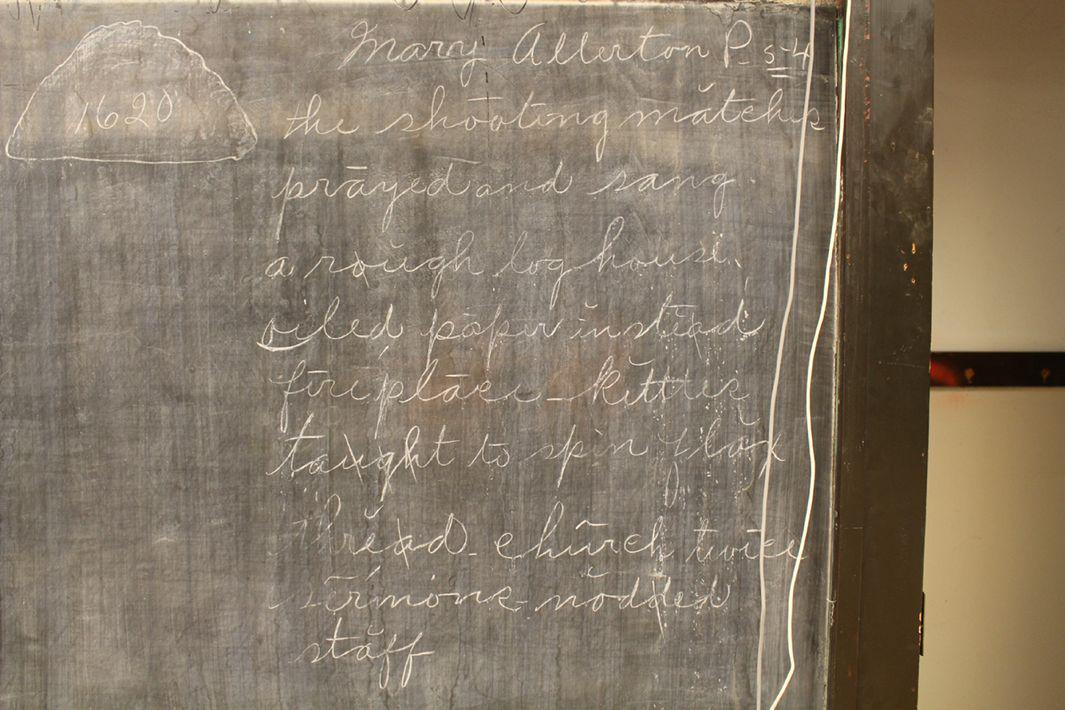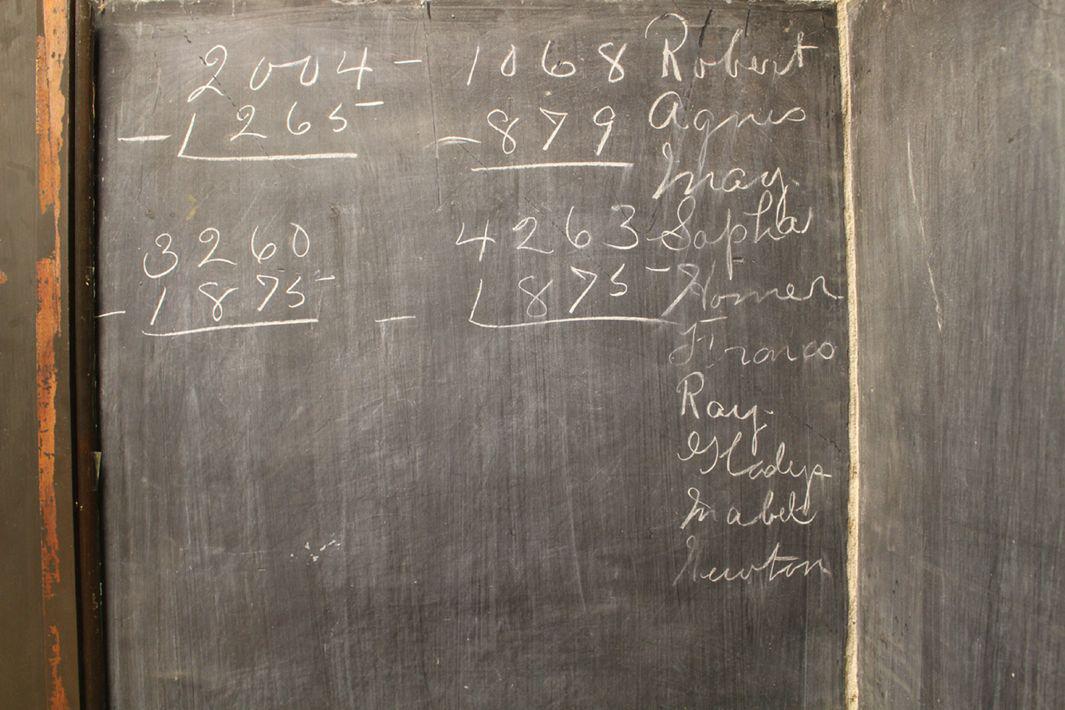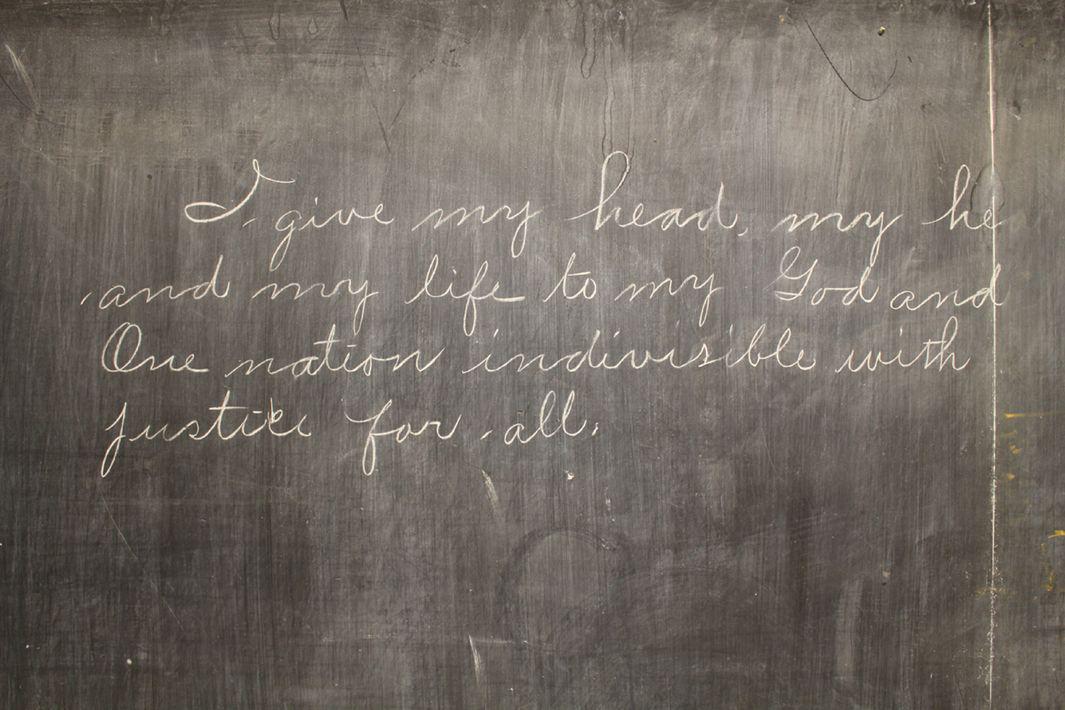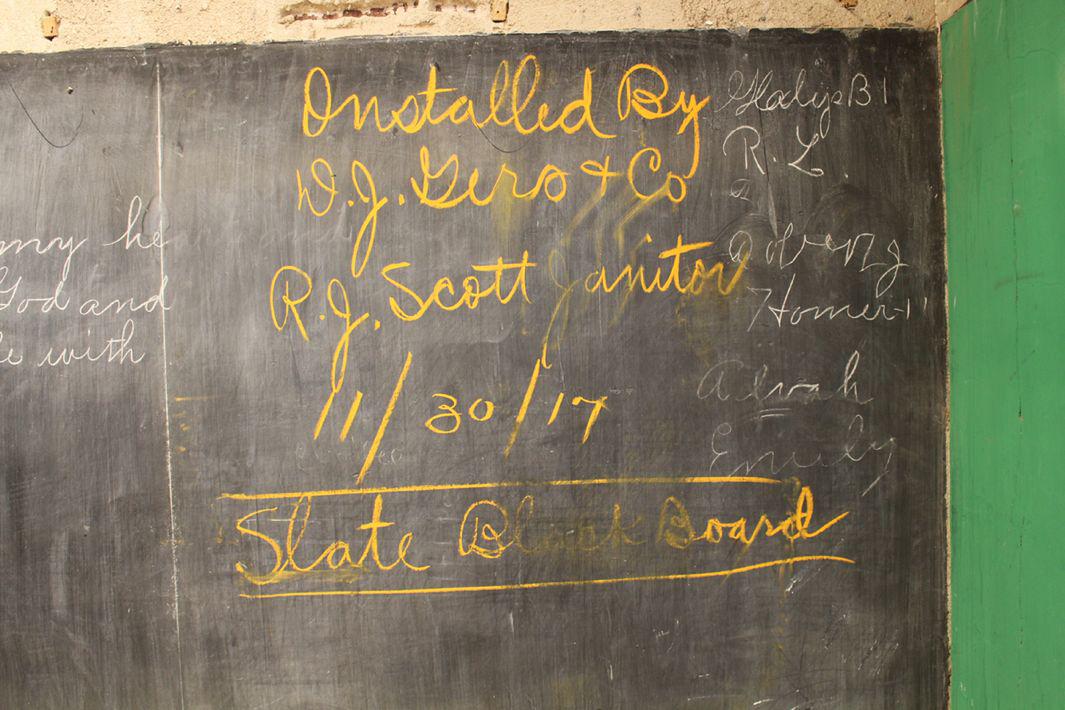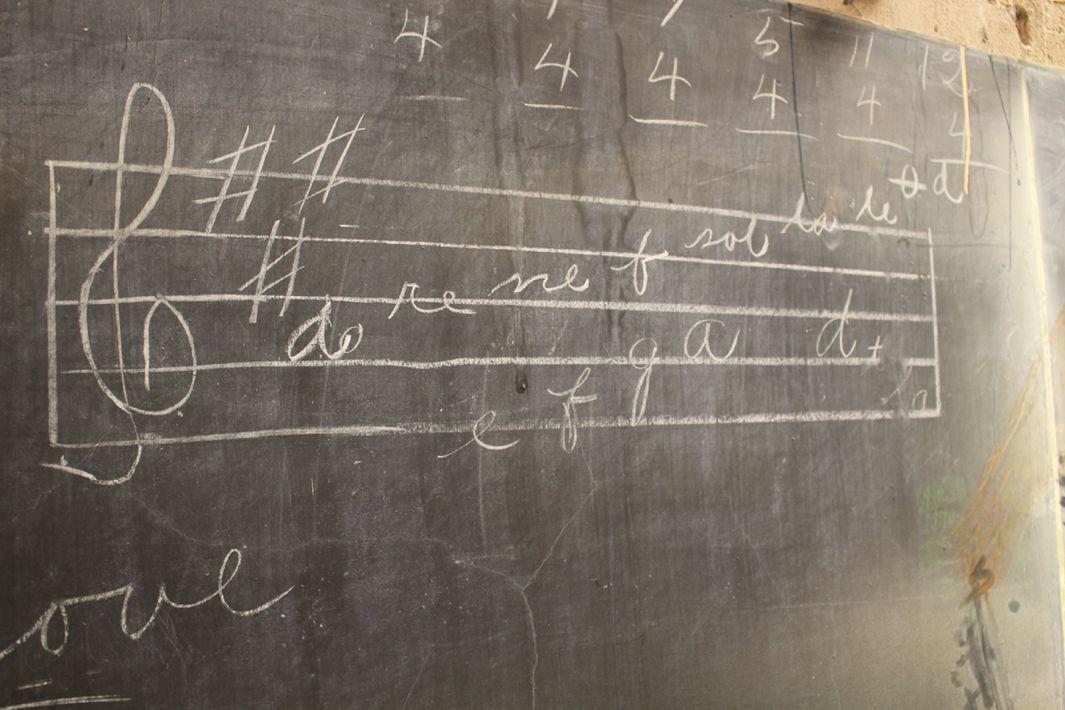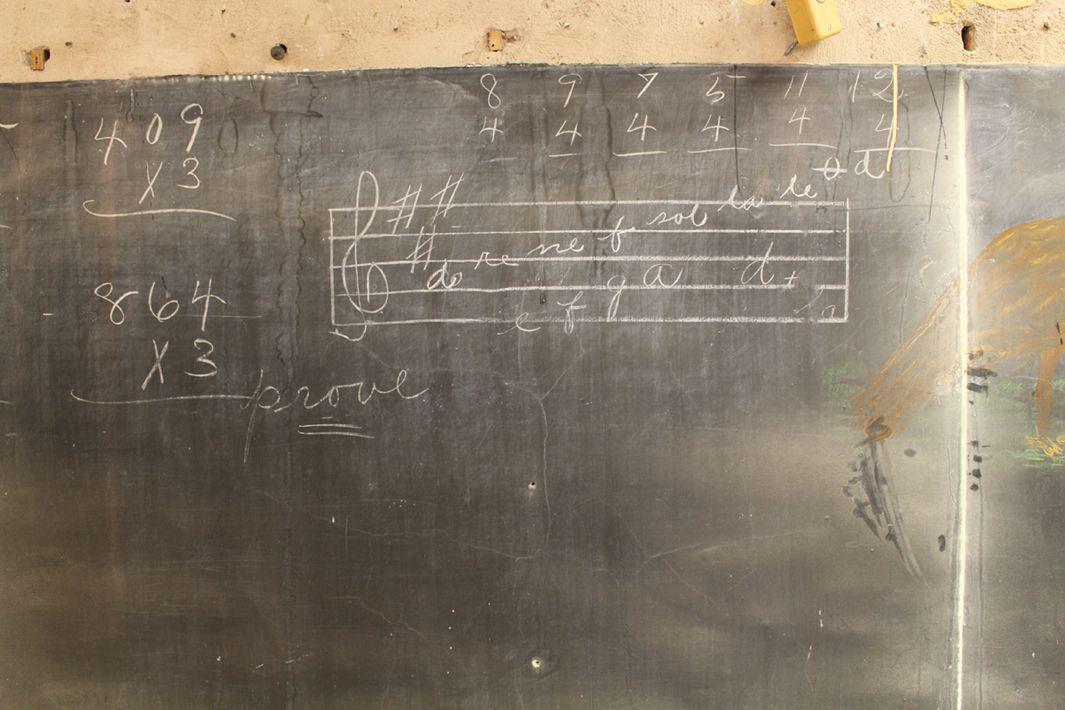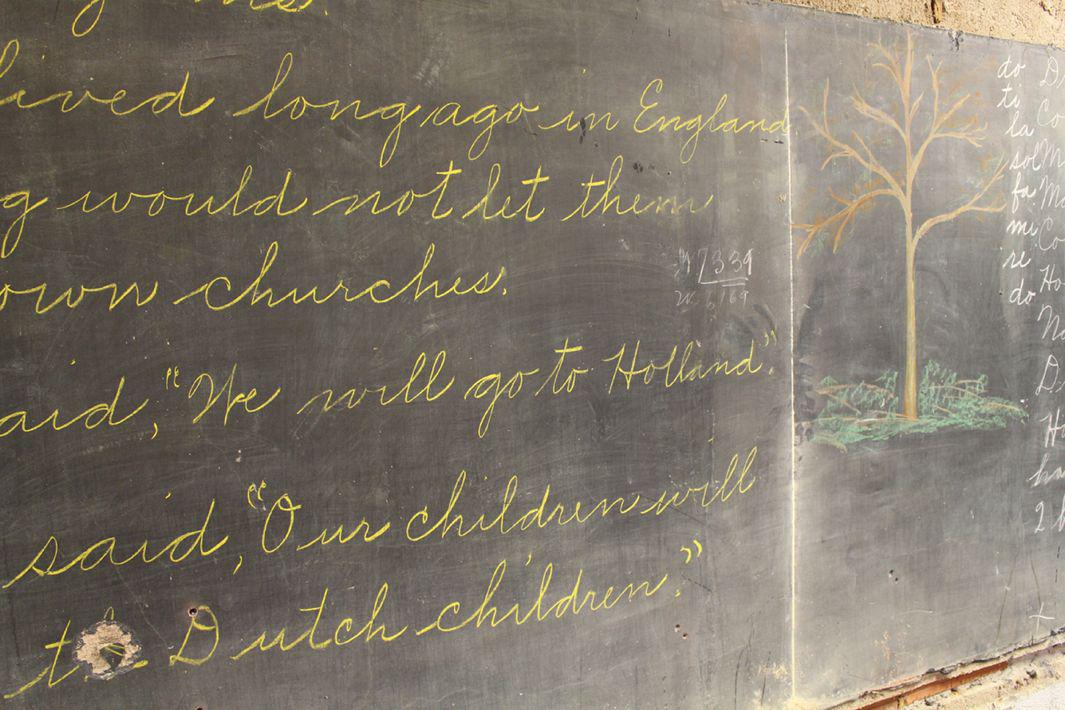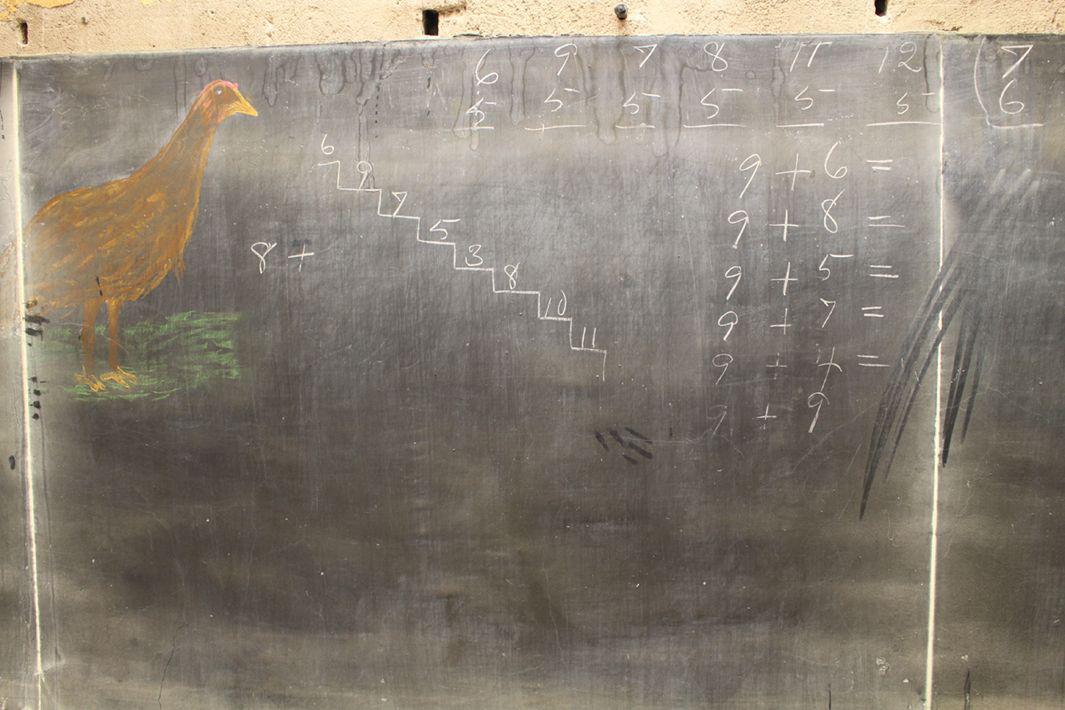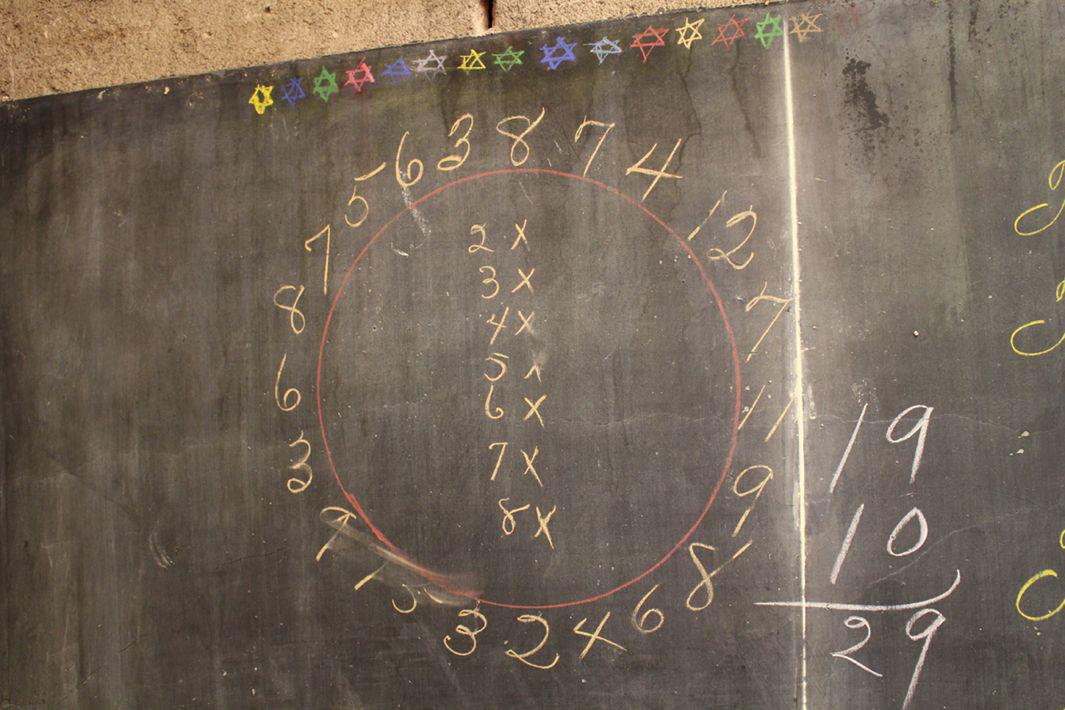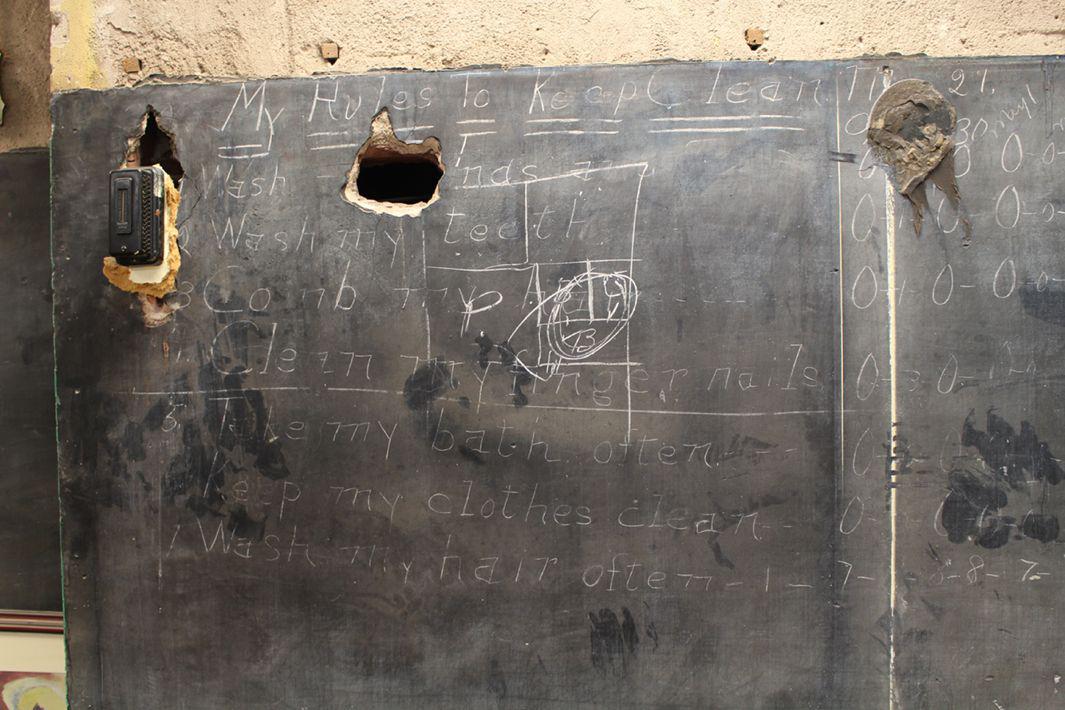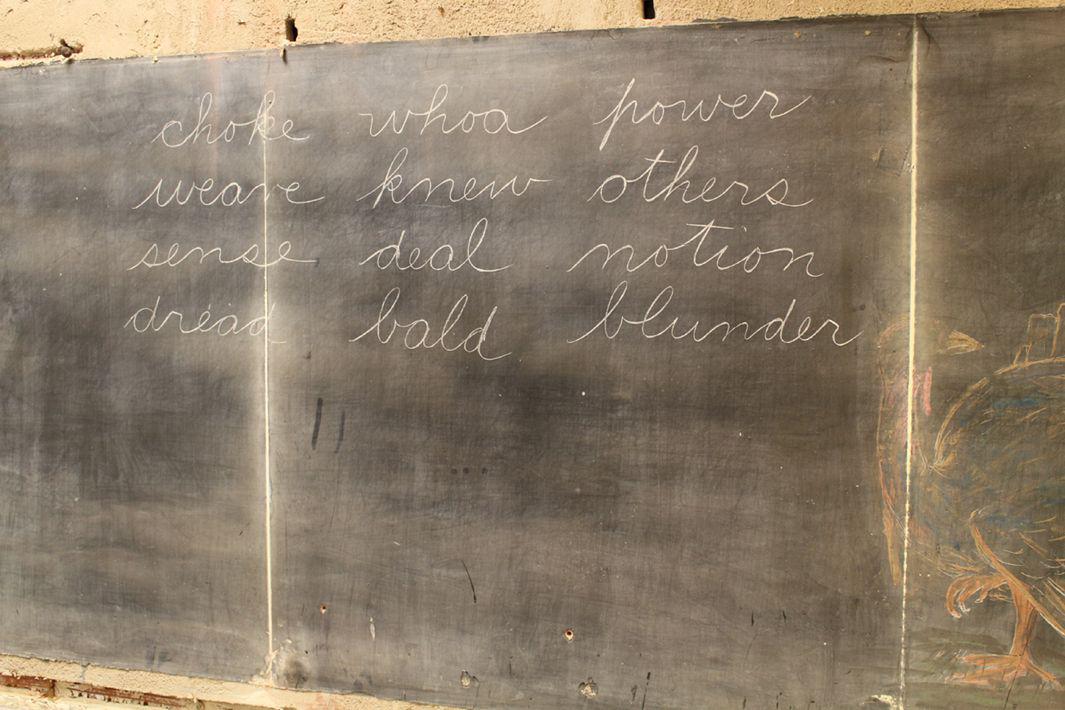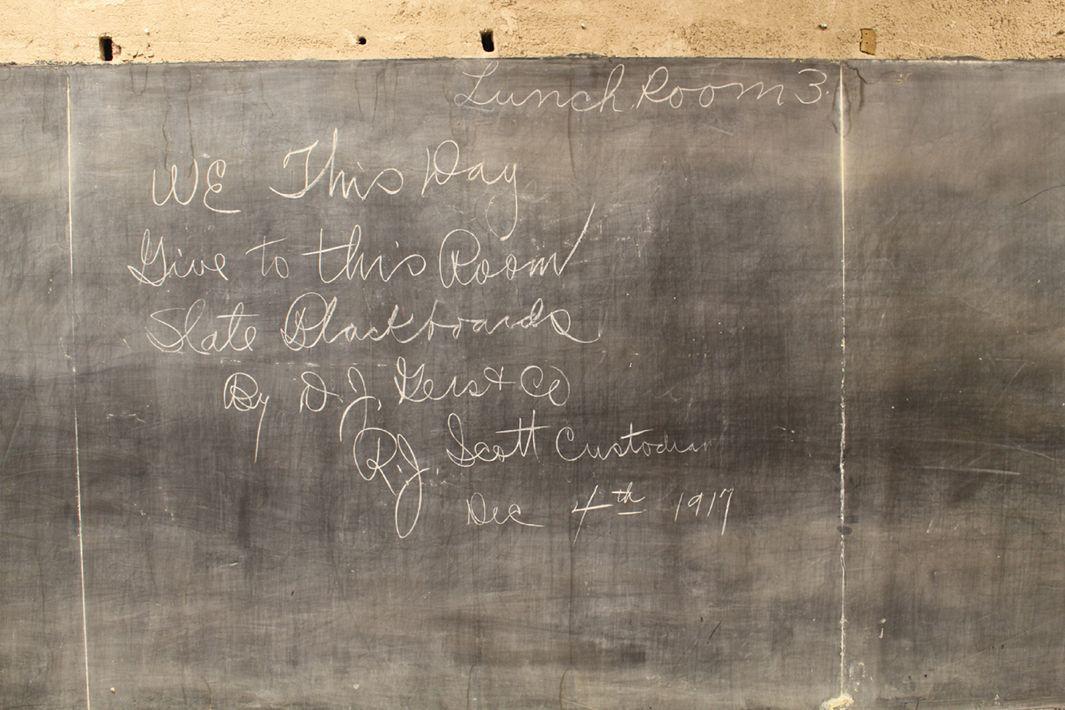 *Correction, June 15, 2015: This post originally misspelled the name Mabel.