Street art has become such familiar urban wallpaper in cities that it's sometimes easy to bypass without much of a second thought. But these striking street sculptures from Lisbon, Portugal–based Artur Bordalo (who goes by the name Bordalo II) are impossible to ignore.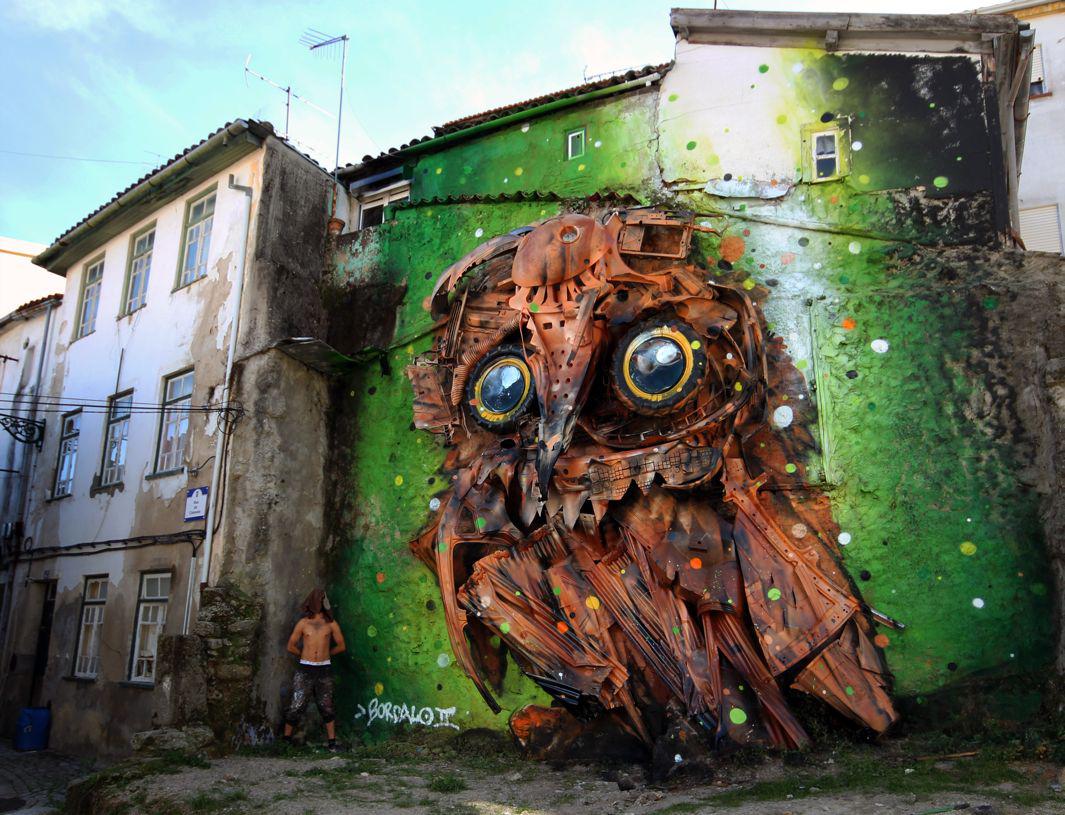 Bordalo's latest street art series is beautifully rendered, larger-than-life 3-D animal sculptures made mostly from trash and other found waste materials from abandoned factories or companies in the process of recycling.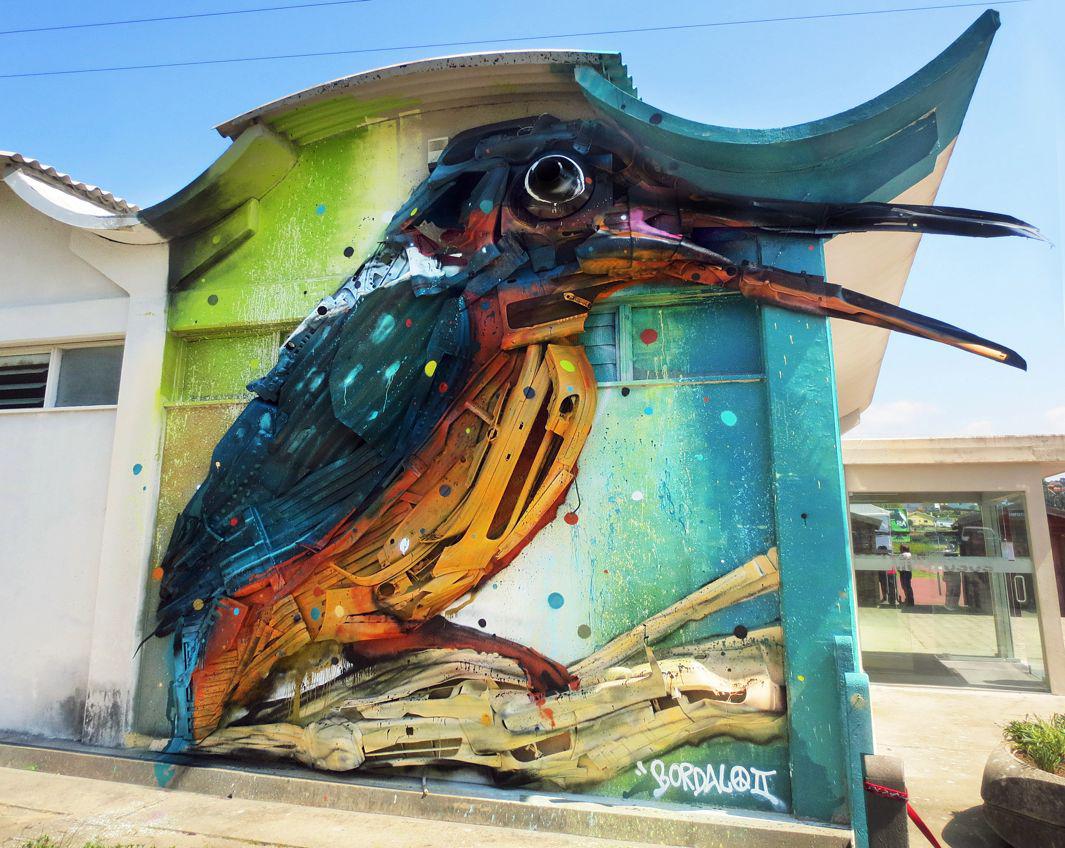 The painted sculptures have an appealing storybook quality when viewed as solid objects, but a closer look tells a darker story when you realize those birds, fish, rabbits, and raccoons are made from damaged bumpers, burnt garbage cans, old tires, busted appliances, and other man-made detritus.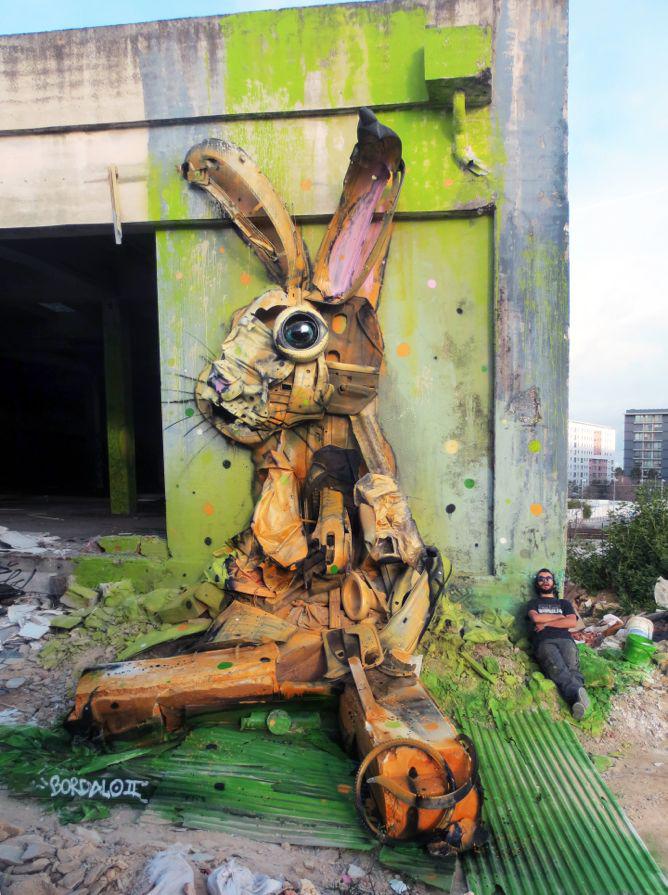 "The idea is to depict nature itself, in this case animals, out of materials that are responsible for its destruction," Bordalo told me in an email, adding that he hoped to raise the collective eco-consciousness about the impact of our wasteful habits on the planet with his art.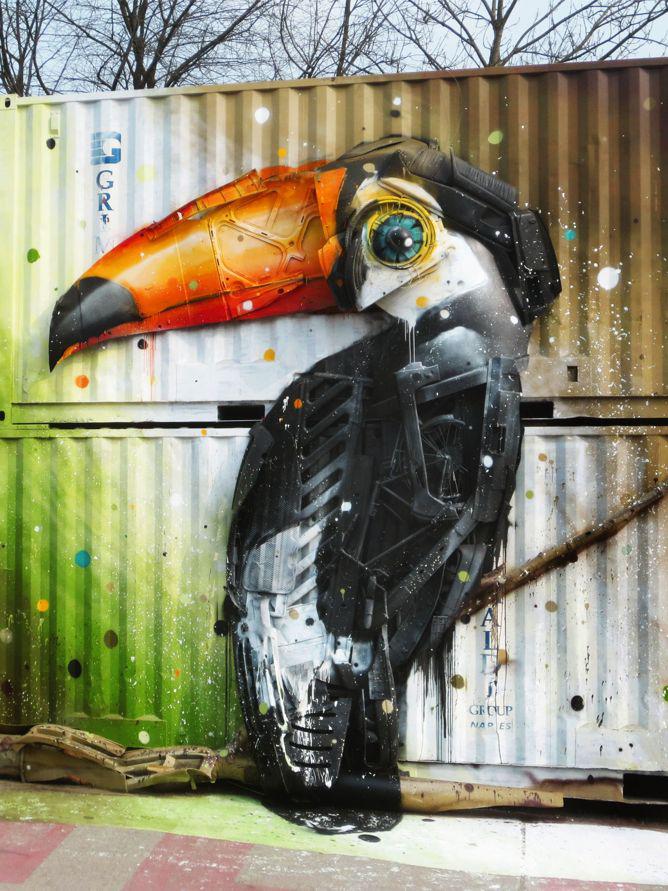 Check out more amazing street art from Bordalo on Instagram.