German designer Meike Harde makes poetic objects and furniture, such as a clock that tells time with a ballerina's limbs or lightweight metal clothing storage covered in soft, dreamy fabrics.
Recently featured in a satellite showcase for emerging talent at the Milan Furniture Fair, her new series, Wooden Aquarelle, is inspired by the fluid pigments of watercolors and techniques used by German Expressionist painters August Macke and Emil Nolde.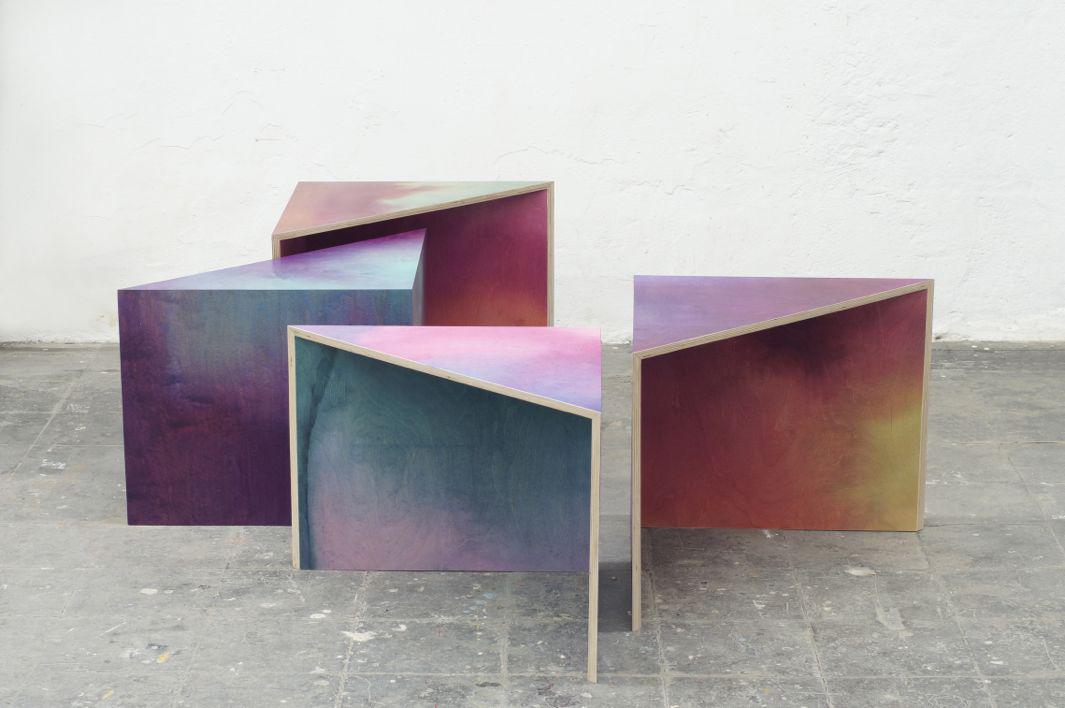 Harde clamps birchwood sheets to a waterproof frame, washing the wooden surfaces with pigmented water that soaks and tints the wood. The pigmented water creates an effect she likens to "translucent ink."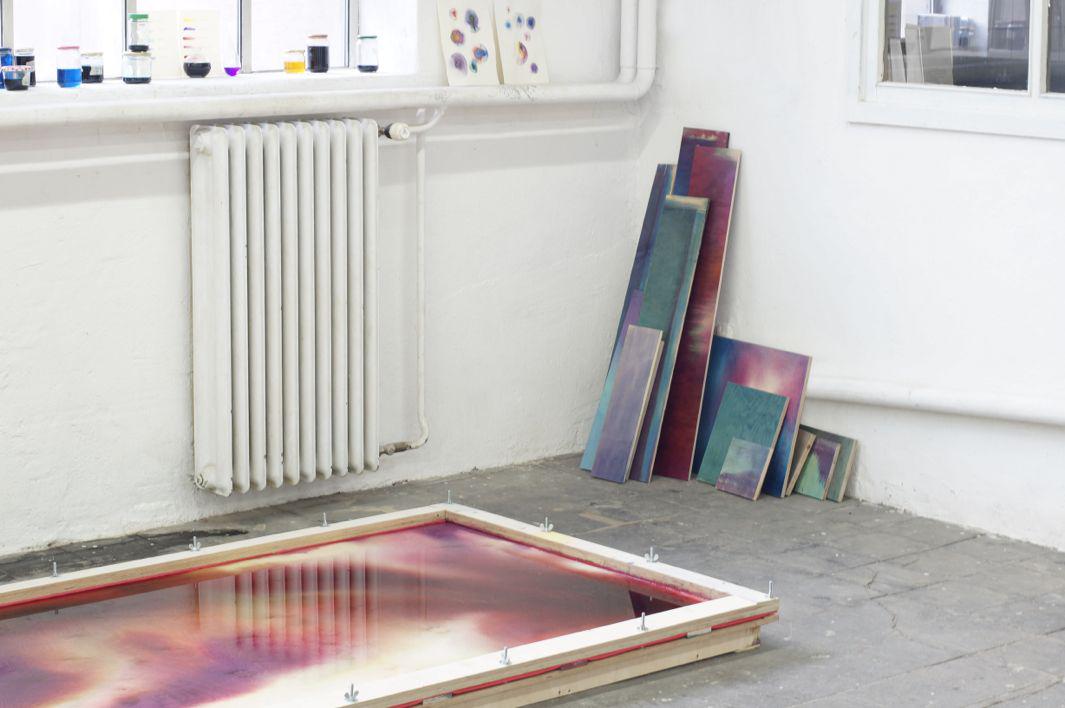 The water evaporates within a few hours to leave a singular pattern of streaks, smudges, and color variations, each sheet resembling an abstract watercolor painting. Once it's completely dry, she seals the wood with a transparent finish.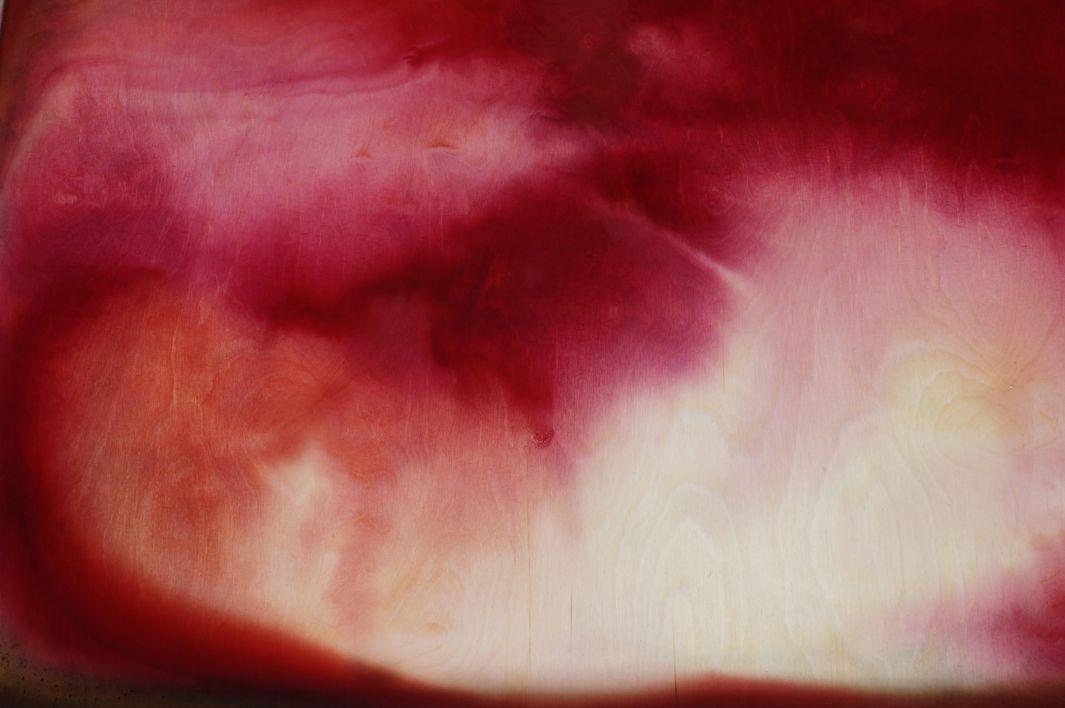 Then she turns the painted panels into furniture-like dining or nesting tables and room divider screens. Harde says that her technique allows for the mass production of individually unique pieces.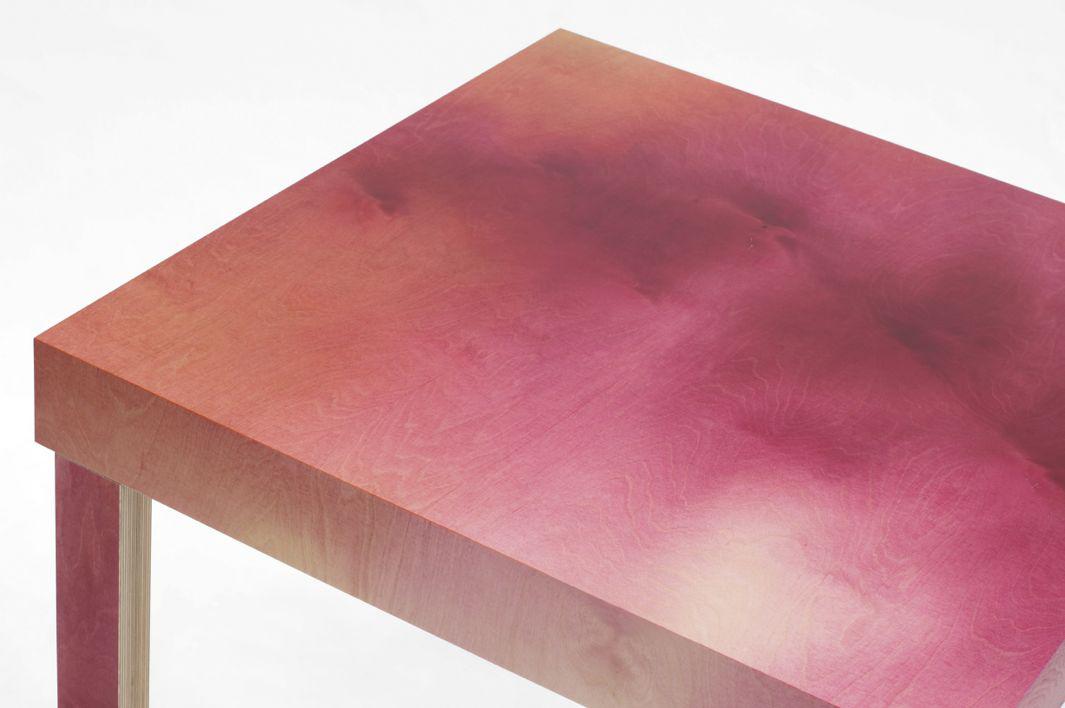 Harde notes that the boards can also be used as wall panels or floor tiles to add a fresh, artistic flourish to interiors.