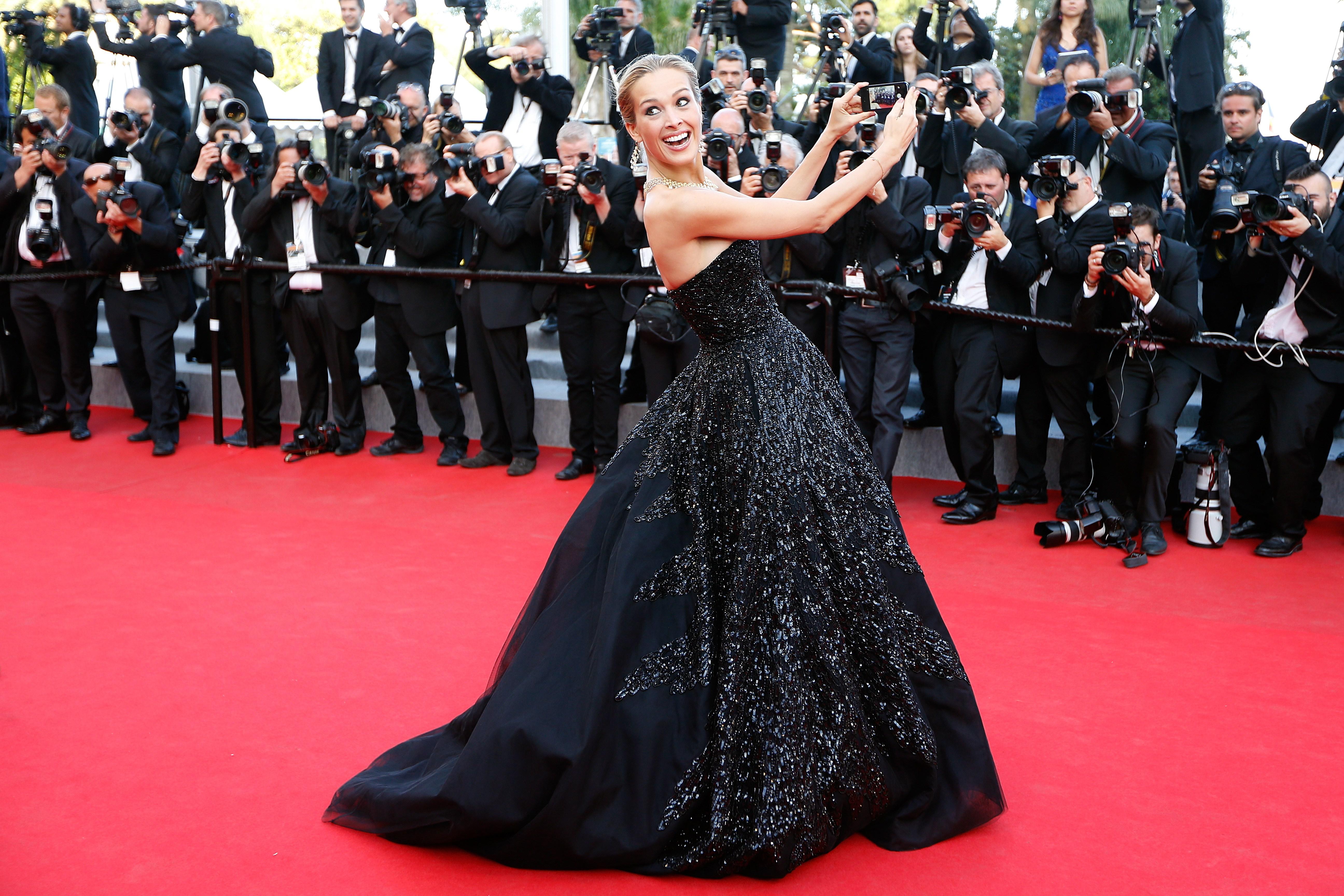 ScreenDaily reports that some female attendees at the Cannes Film Festival are being denied entrance to screenings because they were wearing, heaven forbid, flat shoes:
Multiple guests, some older with medical conditions, were denied access to the anticipated world-premiere screening for wearing rhinestone flats.
The festival declined to comment on the matter, but did confirm that it is obligatory for all women to wear high-heels to red-carpet screenings.
Documentary director Asif Kapadia tweeted to confirm the reports:
Although ScreenDaily reports that the festival dress code does require heels, Cannes director Thierry Fremaux tweeted that these reports are "unfounded." 
Regardless of what exactly happened at Cannes, the story reveals how much sky-high heels have become standardized as the only appropriate footwear for women who want to look dressed up. The reporting from Cannes treats flat shoes as if they are medical devices instead of perfectly normal footwear. ScreenDaily quotes a festivalgoer: "I've heard this happening several times now, even to older women who can't wear heels for medical reasons. It's bulls***." 
Women shouldn't feel like they need a doctor's note to wear shoes that don't make them want to chop off their feet in agony by the end of the night. This isn't like requiring men to wear ties or requiring everyone generally to wear formal clothing. Even if you don't have a medical condition, high heels might give you one. I like the look of high heels as well as anyone who has grown up in our culture, but just because they look cool doesn't justify making women imperil their health by wearing them. Smoking looks cool, too, but we would balk if Cannes required everyone to smoke to make the pictures look more French and glamorous.
High heels are orthopedic nightmares. At best, they should be opt-in and not opt-out. Ideally, they would go the way of corseting or petticoats. It's totally possible to make a shoe that looks dressed up without killing your feet. Just take the shoes women are already wearing, chop the heels off, and there you go. As far as oppressive social customs go, this one is maybe the easiest of all to fix. 
---