London-based designer Mick Watson of Smart Giant has created an ongoing series of minimalist posters that attempt to translate obscure, underused, or favorite words into graphic depictions to illustrate their meanings and help them stick.
"I was thinking about my 9-year-old daughter's expanding vocabulary and wondered that if I made some posters with a visual hook and put them up around the house whether she'd pick them up," Watson told me in an email. "She was being a contrarian at the time so I started there!"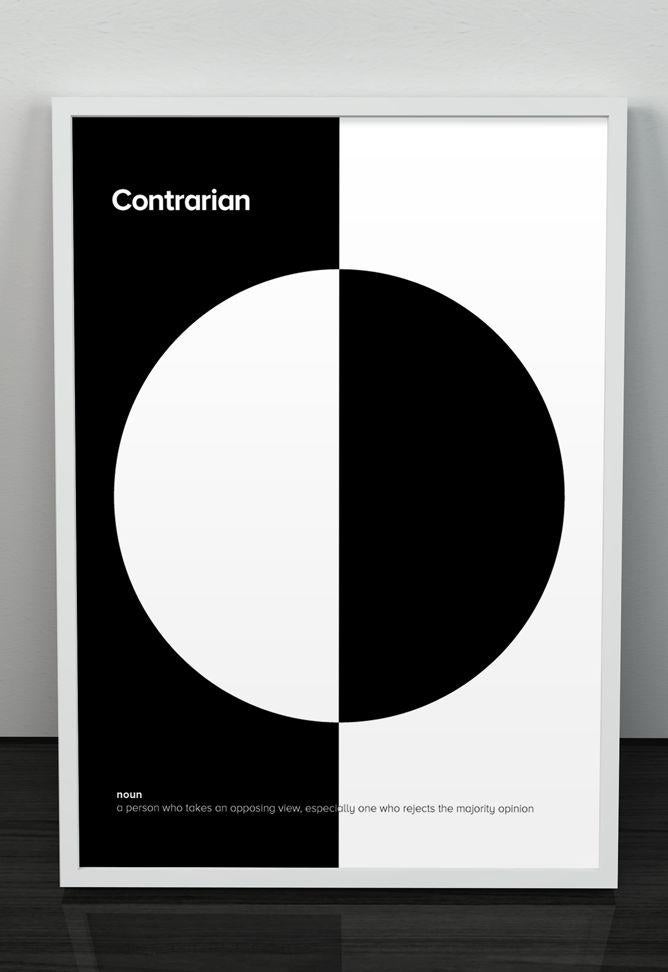 The designer said he keeps a running list of words he comes across in articles, books, and conversations with friends. "I like Will Self and his books are full of weird and wonderful ones," he said. "Most of the ones so far are words that I like or use or I think can have a strong visual hook—as initially the image was meant to efficiently break down the word and make it easier to remember."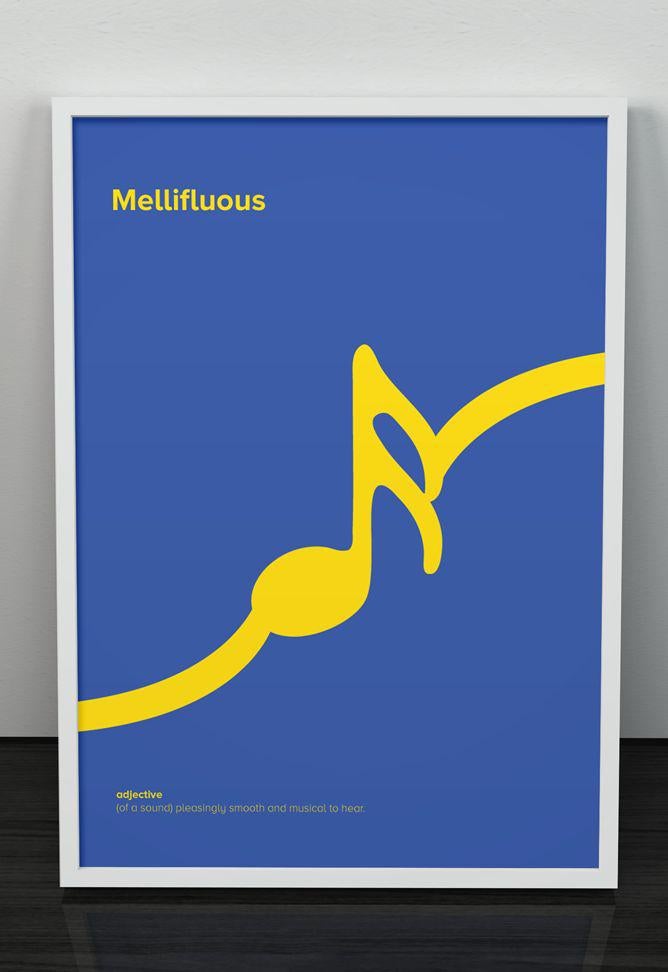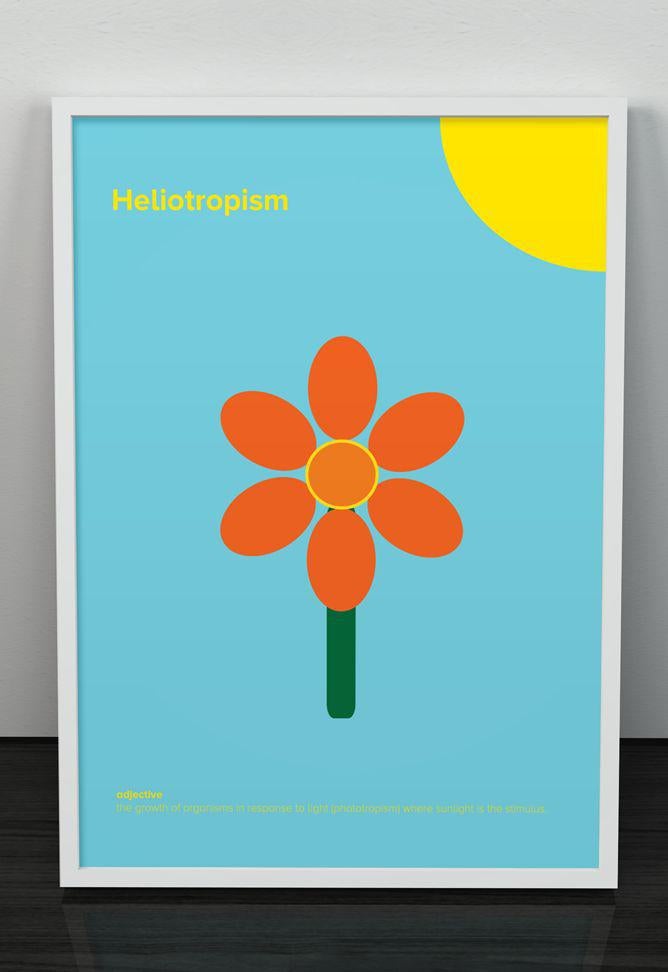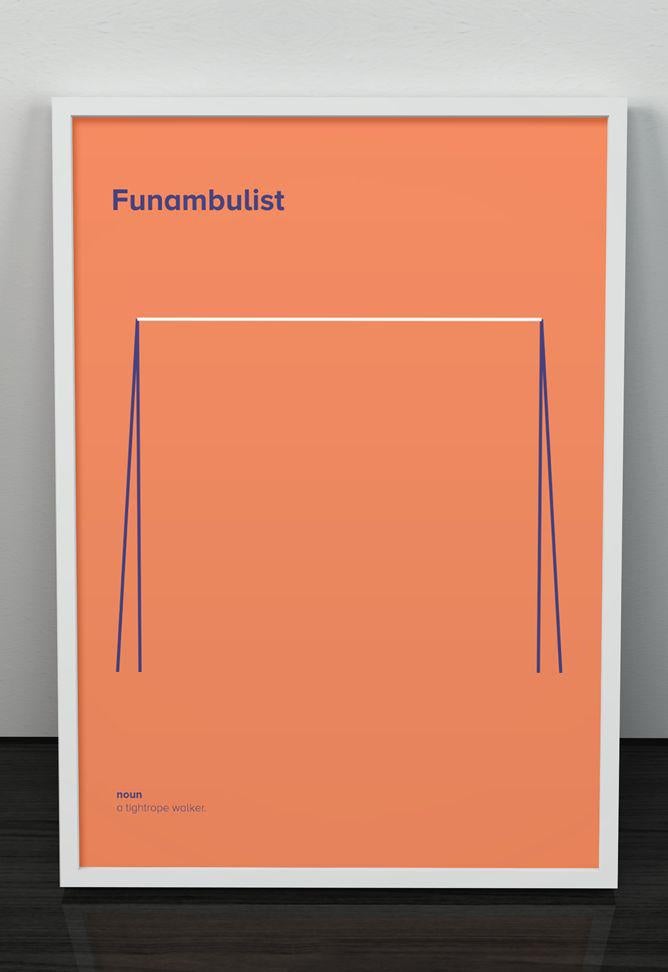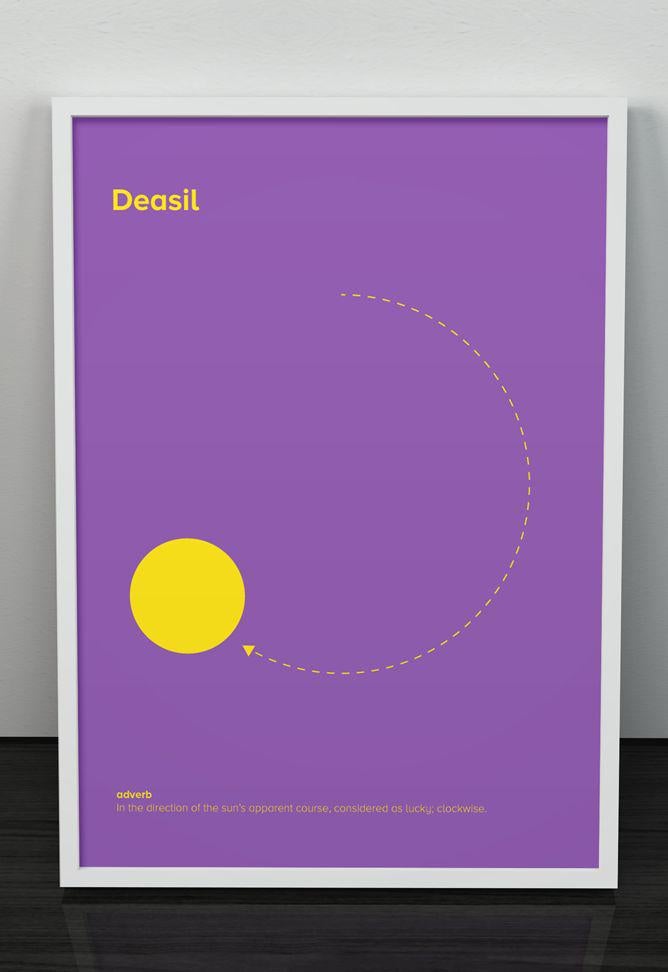 When designing an image for a complex word, Watson said: "I never want to engulf the word or meaning but merely provide a good visual hook as a way of assisting the viewer to remember the word."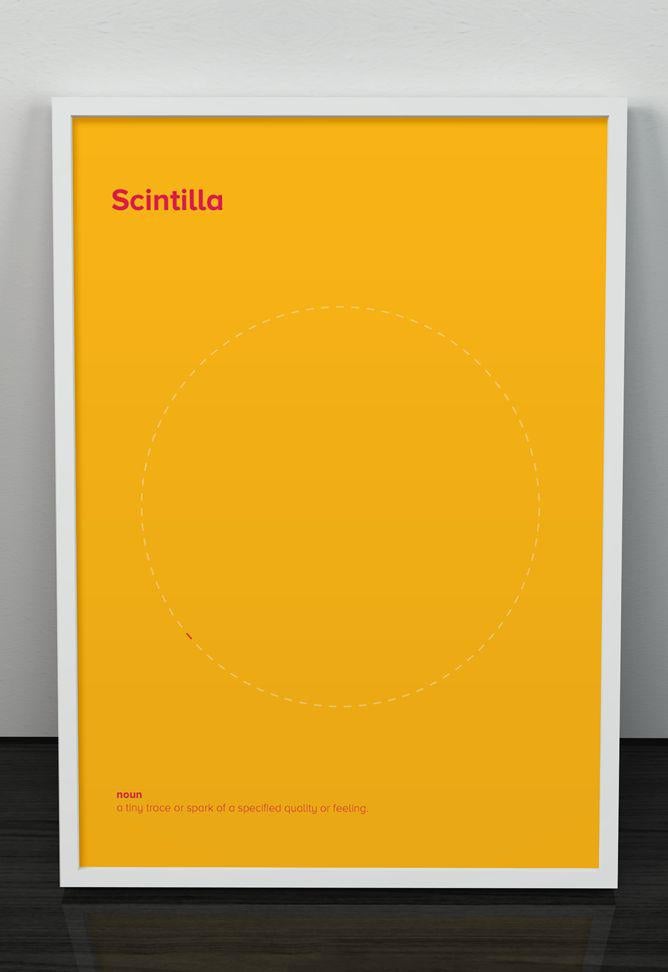 As an example, Watson outlined his thought process for illustrating the word scintilla:
Due to the definition I knew I wanted something small or slight. At first I thought of the spark part of the definition but drawing variations of sparks or matches proved to be too "solid" an image; it detracted from the word and confused the meaning. I then went to my default position which was is to draw a circle—I'm a huge fan of circles—and then thought about splitting it into sections before realising that by making the circle a dotted line it would soften the actual image to reflect either a quality or feeling—it wasn't definite—and then I could turn one of the dotted lines red which reflects the original spark idea and nicely ties the two parts of the definition together.
Watson said he starts by sketching in a notebook but moves quickly to the computer so he can simultaneously work on the image with color. "I find that to be an incredibly important part of each piece," he said. "Scintilla doesn't work as well without the red spark and something like apostasy doesn't work as effectively without the black and red, Gothic-inspired colour scheme."