When online email marketing company MailChimp recently moved into a new 126,000-square-foot office space in Atlanta's Ponce City Market, its employees found themselves staring at a lot of blank walls. So it did what many young companies these days are doing: It filled its large industrial office space with gigantic street-style works of art.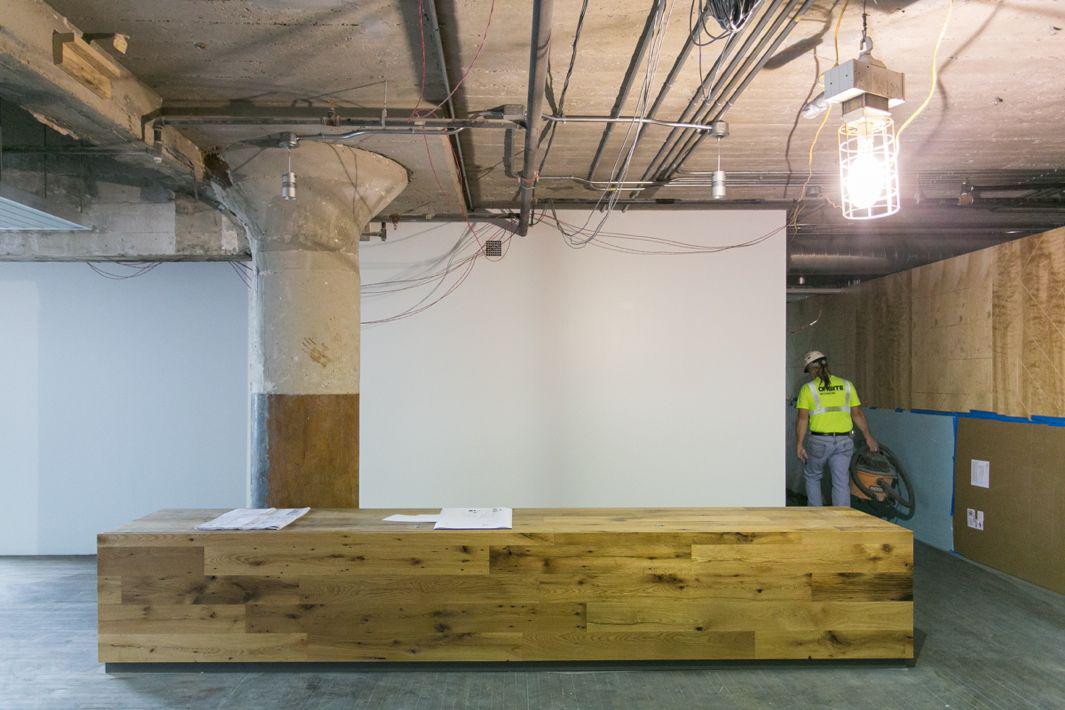 But instead of commissioning individual artists, the company hired Mónica Campana, executive director of Living Walls—a local nonprofit that recruits nationally and internationally renowned artists to paint public murals in Atlanta—to curate the MailChimp walls. The company gave Campana carte blanche to select a group of American and international artists to paint eight individual murals on the cavernous interior of what is part of a redeveloped 1920s Sears, Roebuck, & Co. store and warehouse distribution center.
"Projects like this help create a healthier arts ecosystem here in Atlanta," MailChimp marketing manager Lain Shakespeare said in an email. (MailChimp is a financial sponsor of Living Walls but paid Campana and the artists directly for the artwork.)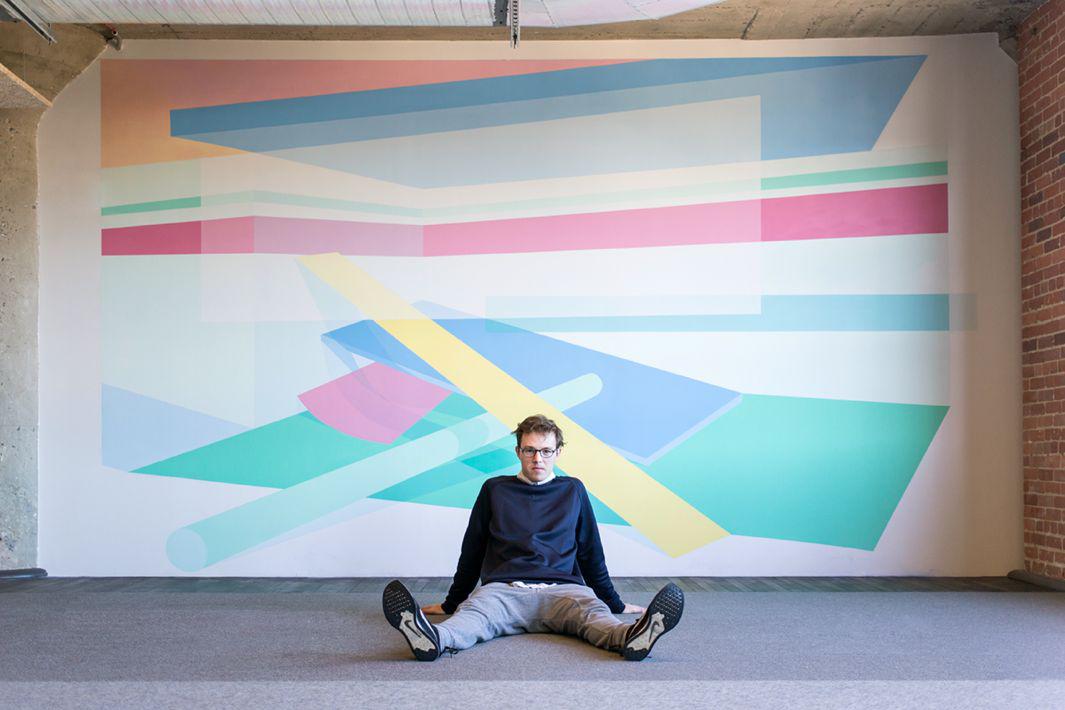 Campana told me in a phone interview that although she didn't impose any particular rules on the artists, she chose those who would somehow echo the MailChimp culture, where you might find employees skateboarding through the office. "Ponce City Market is very cool and hip," she said of the office location, adding that MailChimp creatives encouraged her to commission art that would "keep it grimy, like Atlanta, to keep Atlanta weird."

She choose Italian artist Agostino Iacurci for his childlike aesthetic because much of the MailChimp staff, which CEO Ben Chestnut proudly identifies as "misfits," she said, seem like they "spent too much time in their rooms playing video games as kids."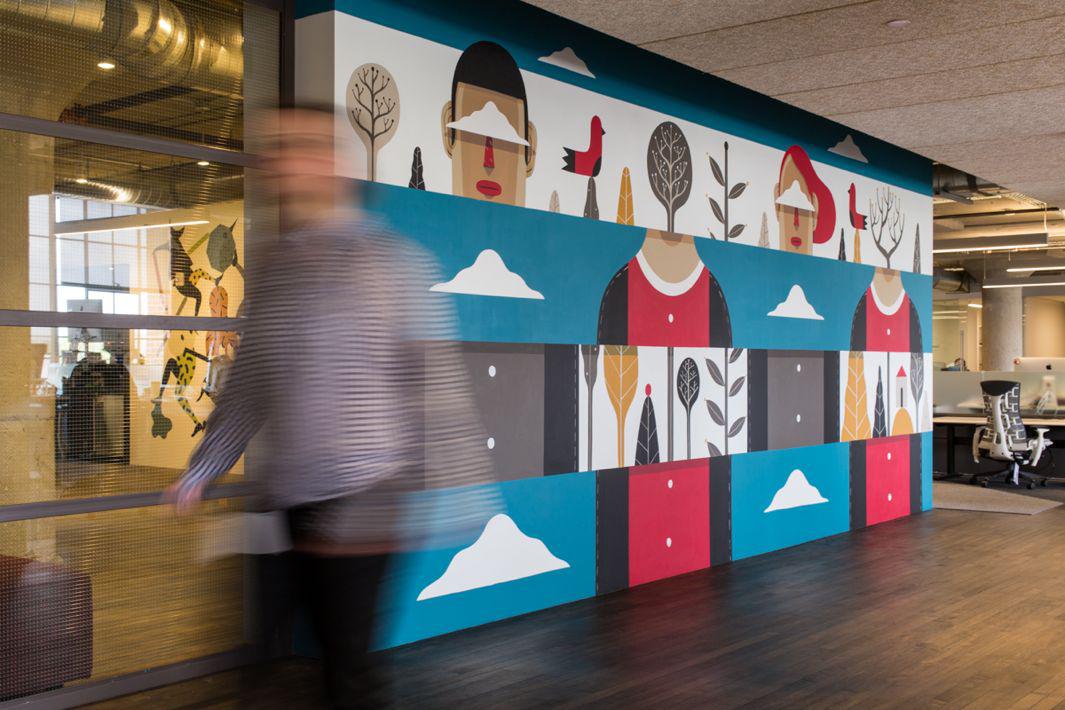 Local artist Christopher Derek Bruno was "an obvious choice," Campana said, because she felt his eye for color and geometry would appeal to MailChimp's creative team's use of "bold, clean, fun graphics."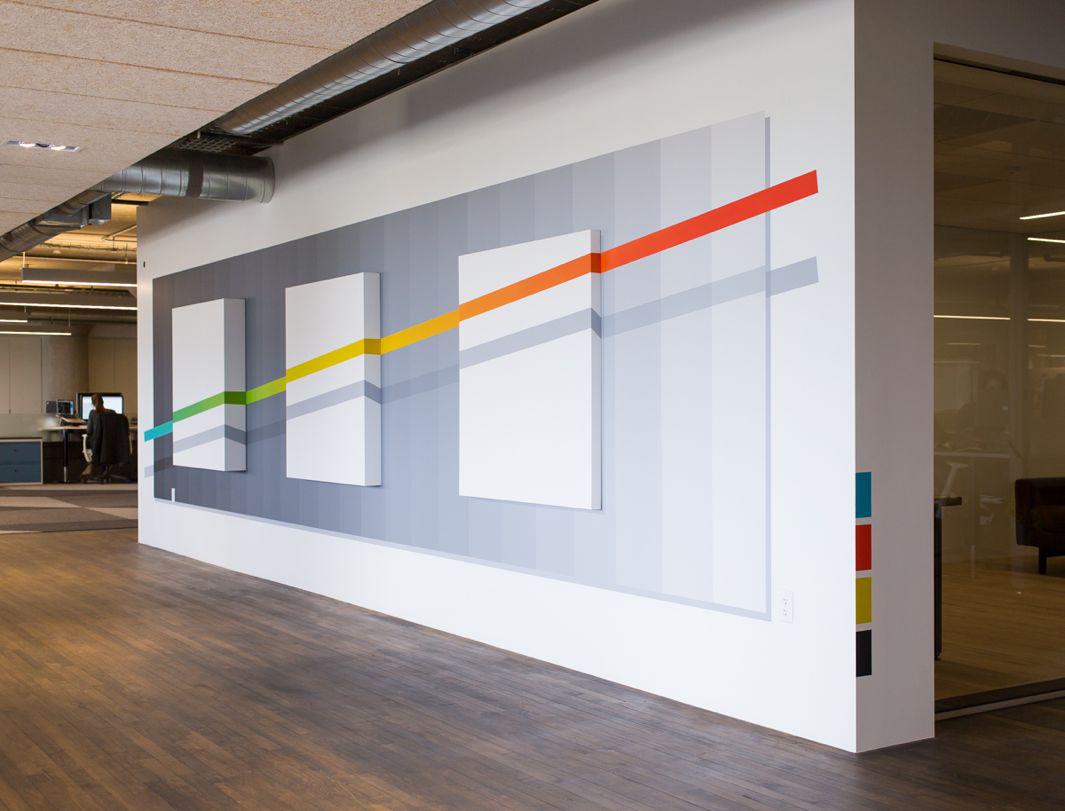 Oakland, California-based artist Swampy centered his designs on Atlanta history and lore.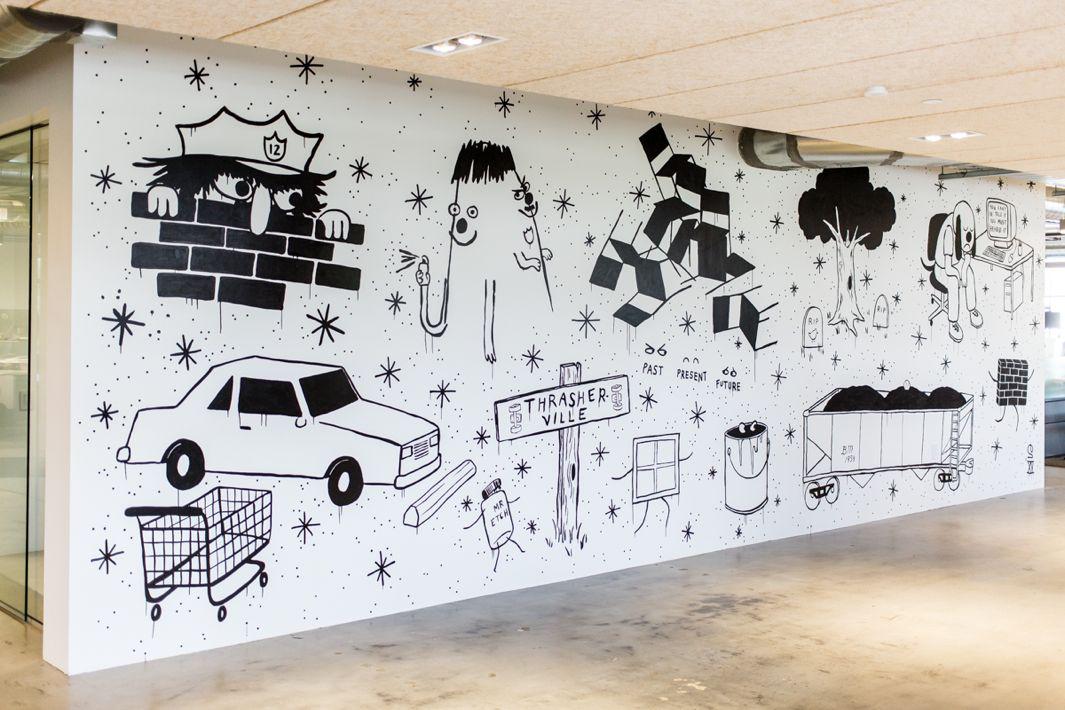 NYC-based graffiti artist Stephen Powers met with the company founders and asked them lots of questions about their office culture, incorporating office-related symbols in the mural (which includes the word misfit, not pictured below).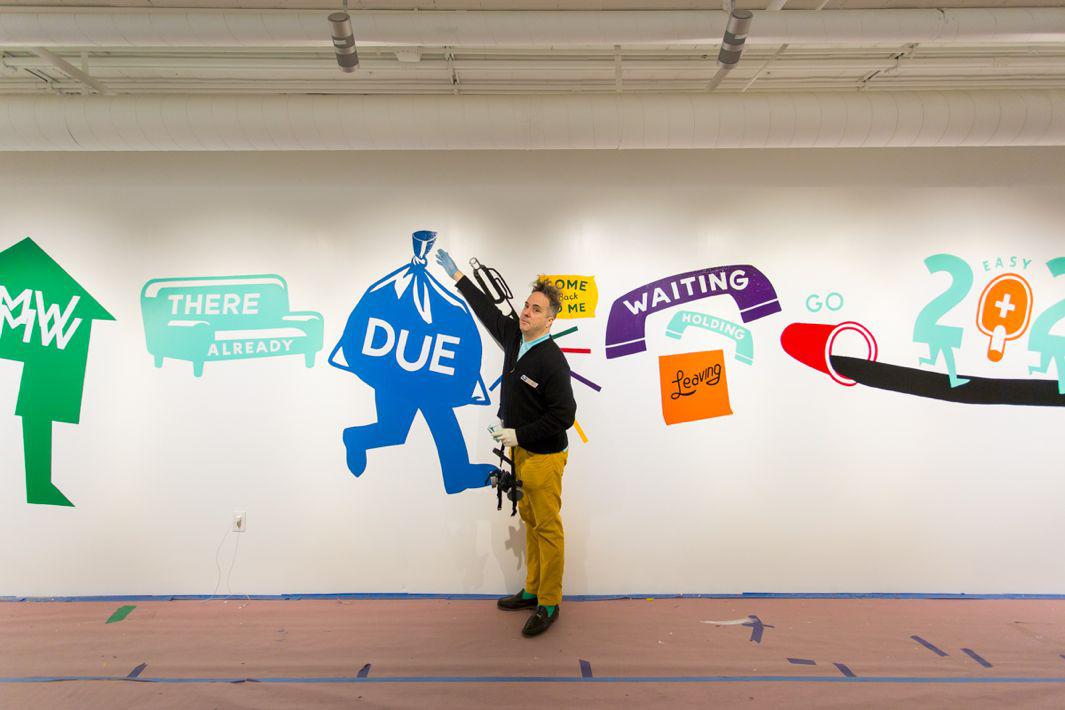 What do the employees think?
"The mural in our entry hallway is a particularly good example of how the murals [affect] morale and speak to people personally," MailChimp's general counsel and privacy officer Valerie Warner Danin said in an email of a mural that reads "Passion Never Fails" by Brooklyn-based artist Never. "Parts of that mural end up in employees' Instagram feeds all the time, always with a different caption or interpretation as to how that part relates to them or their day."