The ideal home is an elusive concept that changes with time and place. But Sweden's most popular online property site Hemnet decided to employ a new model to determine an up-to-the-minute archetype of Swedish residential architecture. They analyzed user data to see what kinds of properties were attracting the most attention, then commissioned architects Tham & Videgard to design a prototype of what the architects are calling "Sweden's statistically most sought after home."
The Hemnet Home (nicknamed the "House of Clicks") design is based on studying 200 million clicks on 86,000 properties that were on sale between January and October 2014. Hemnet determined an average value for measurable features such as size, price, number of rooms, bathrooms, and floors. Then they analyzed images of the most clicked-on properties over a six-week period to determine preferences for wall colors, floor types, and kitchen countertop materials.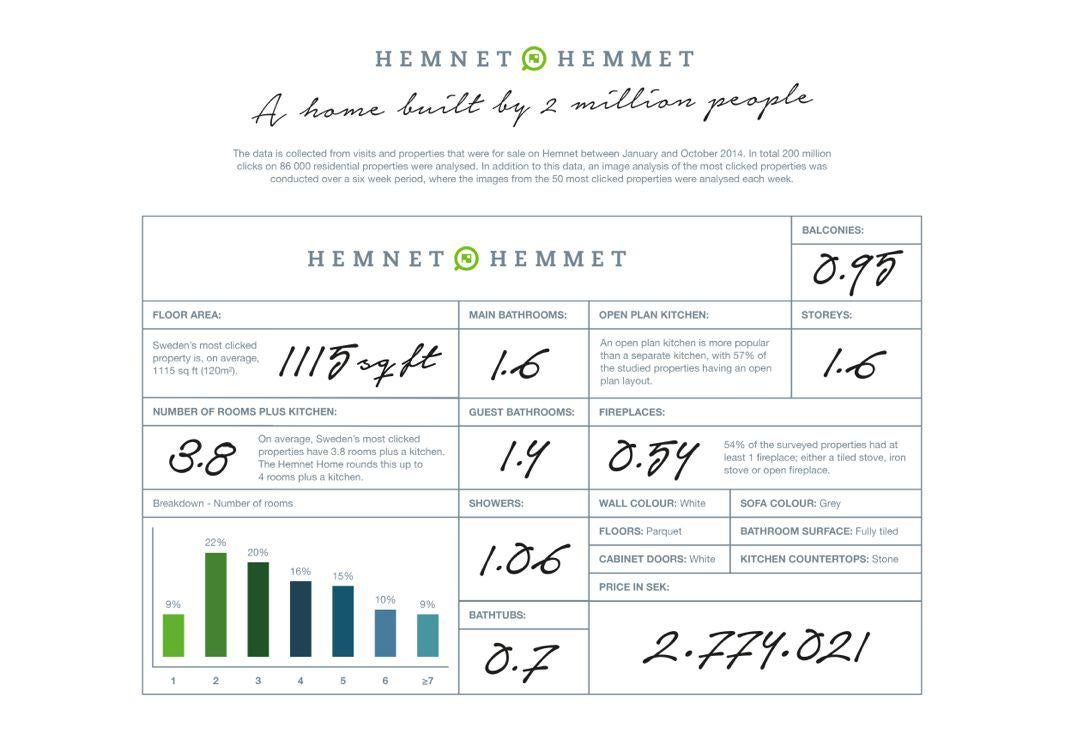 "The fact that 2 million people visit Hemnet each month provides a good foundation to interpret what kind of homes people are dreaming about," Hemnet spokesman Staffan Tell said in a press release. "The Hemnet Home provides interesting insights into how Swedes want to live right now."
Architects Tham & Videgard translated Hemnet's data—which revealed that Swedes want 1½ floors, a balcony or terrace, an open kitchen, high ceilings, white walls, space, and light—into plans for a 300,000 euro ($333,000) house measuring 120 square meters (1,115 square feet by their calculations; 1,292 square feet by mine).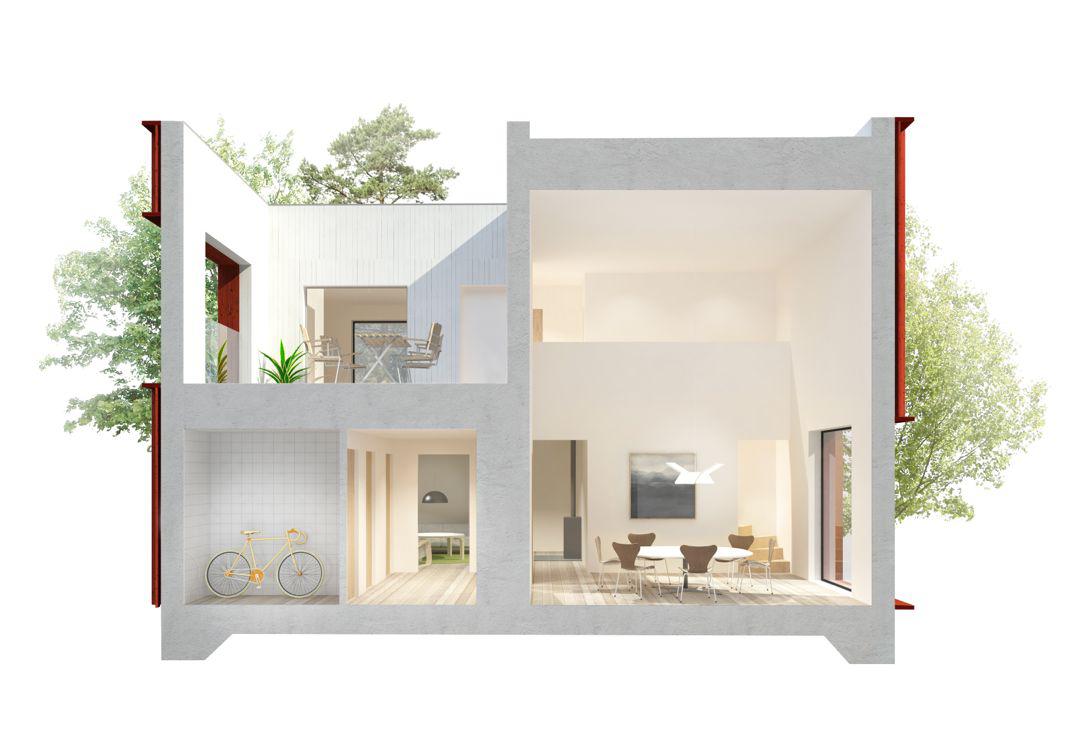 The data-driven design is grounded in aspects from two iconic Swedish building types: the Falu red wooden cottage "that represents a tradition of craftmanship, local resources and carpentry," founders Bolle Tham and Martin Videgard write in a project description, "and the rational functionalist box, which stands for modernity, function, the future, industrial development and international ideals."
The result, they write, "is a combination of the two types of buildings. A new standardised house within reach of most people. A simple, cost- and energy-efficient design that is easy to build and customize. But also a beautiful building with generous natural light and a feeling of space throughout the house."