The cost of buying multiple fonts can be prohibitive for designers and type nerds. Launching on Friday, Netherlands-based Fontstand from independent type designers Peter Biľak (who is also the editor of Works That Work magazine), Andrej Krátky, and Ondrej Jób is a new service that says it wants to be the iTunes for fonts.
Fontstand has created a Mac OS X app that allows users to test-drive thousands of fonts from 20 international type foundries and independent designers for an hour at no charge. Fonts can then be rented for 30-day periods at 10 percent of the purchase price, with no location-based restrictions.
It's a novel idea for design students, professional designers, or anyone on a short deadline who might want to use a particular font for a one-time project, as traditional licensing models require users to pay for a full license regardless of usage.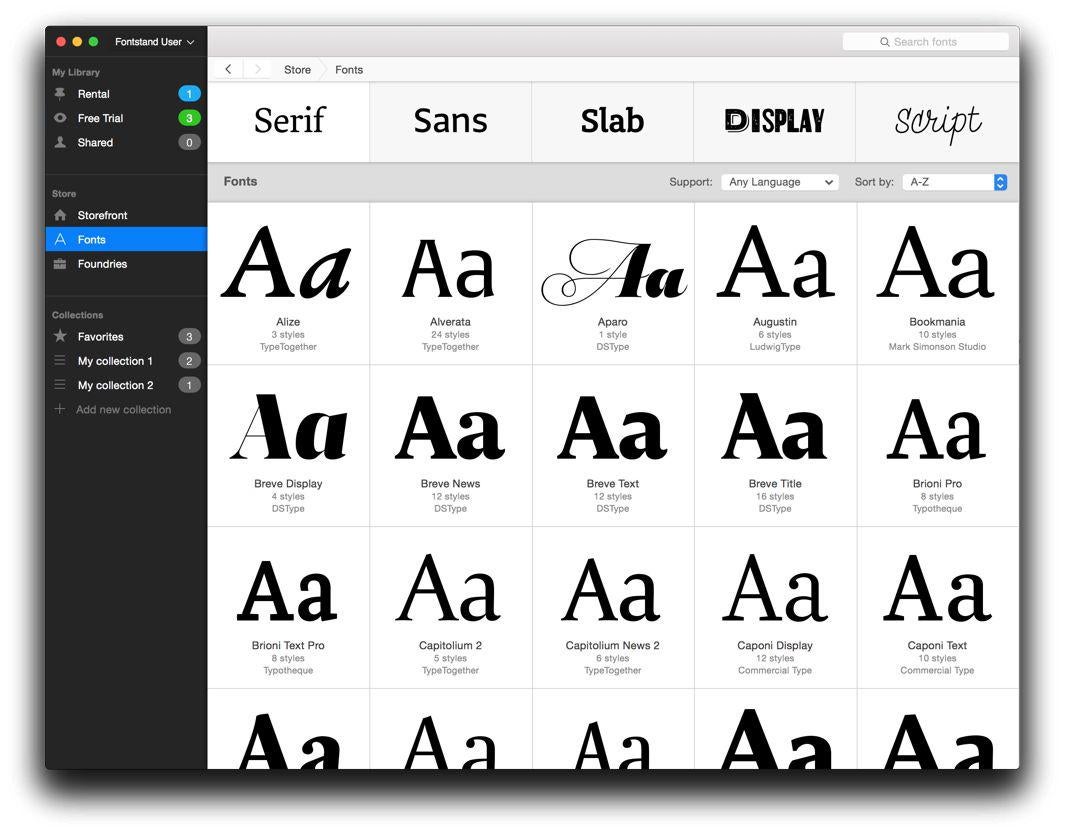 "Out of the billions of digital device users in the world, probably only a tiny fraction ever stop to think about the fonts they use every day, much less wonder if they need anything beyond Times, Arial and Comic Sans," the designers write in a press release. "But as all designers know, whether you are a first-grader trying to get your mom's birthday card 'just right' or a professional crafting a comprehensive corporate identity, every font has its own character, and you can never have enough of them."
Revenue will be shared with designers. "Type designers are great at the production phase of fonts, but now we have created a platform to connect directly with end users," Biľak said in the release. "This is important because if we don't channel money from font licensing back to font designers, there won't be any new fonts made."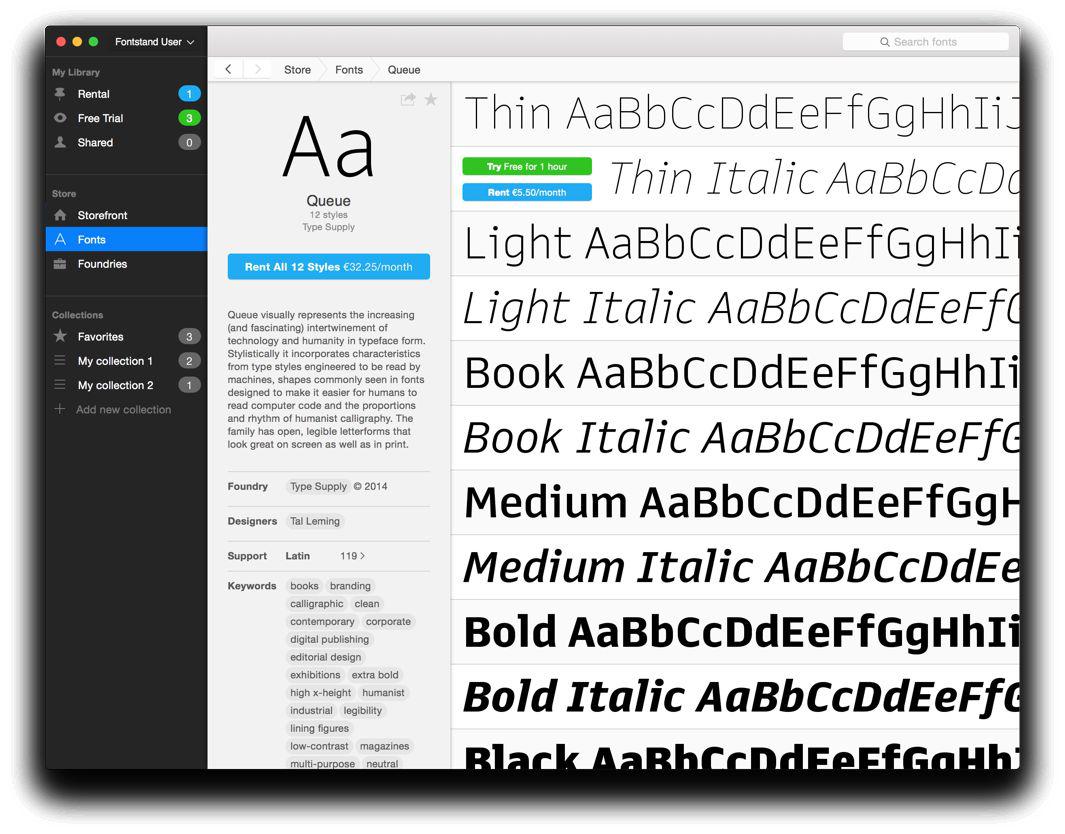 The designers point out that designing complex families of type is time-consuming, meticulous work. Free fonts may be widely available on the Web, but they "lack the features that make professionally developed type more versatile, more useful (and more expensive)," they said.
For example, professional font designers spend countless hours kerning a font—adjusting the spacing of individual letter combinations—so that it reads smoothly. Most free fonts provide only a basic character set that lacks foreign language and currency symbols, superscript and subscript numerals, small caps, ligatures, and other characters required for more complex design work. 
It's important to note that Fontstand fonts are not licensed for website display, so use is restricted to correspondence, invitations, posters, and other nondigital projects.