Stockholm-based American designer Simon Morris has combined science with a stroke of design wizardry to create a surreal, gravity-defying light bulb. Currently raising funds on Kickstarter, Morris has already collected $440,000 and counting of his $80,000 goal with more than two weeks left to go.
The designer writes in a project description that he dreamed of having a hoverboard as a teenager. He began experimenting with magnet prototypes, eventually building a hoverboard 15 years later that floated (even if he was unable to ride it). He has since built magnetic levitation installations for brands such as Nike, where he floated shoes, headphones, and speakers.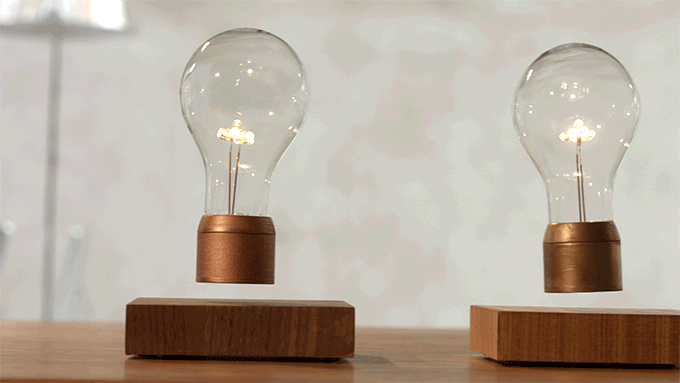 "Although I thought levitation was cool, I began experimenting on how this technology could be developed further and combined with wireless power based on Nikola Tesla's experiments," Morris writes.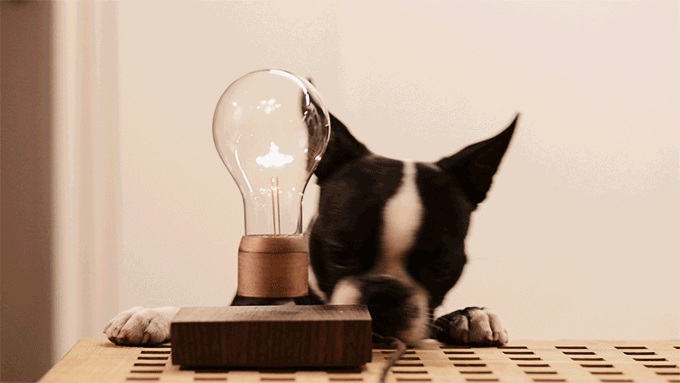 To build Flyte, he combined magnetic levitation and induction technologies. The shatterproof bulb uses low-voltage LEDs that require no batteries and are powered wirelessly.
All you do is align the base of the screw-free bulb with the center of a wooden electromagnetic base—containing sensors and a power adapter—and the bulb will float indefinitely in the air, rotating with almost no friction. The base wirelessly transfers power to the bulb—which is built to last for 50,000 hours, or 12 hours a day for 11 years.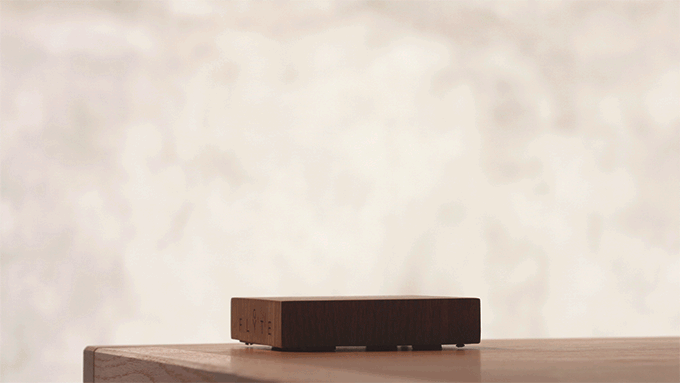 A touch sensor allows you to turn the hovering bulb on and off.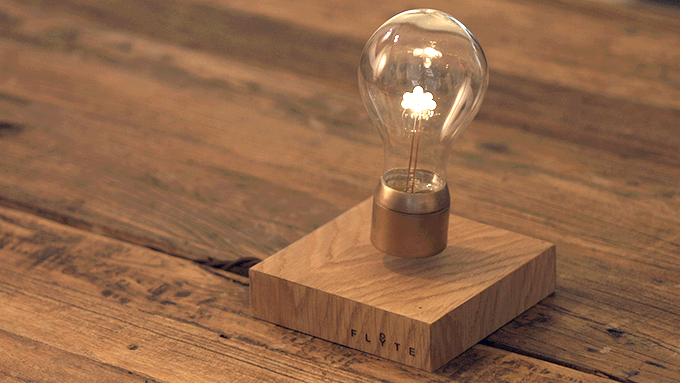 Check out this project video to see Flyte in action: