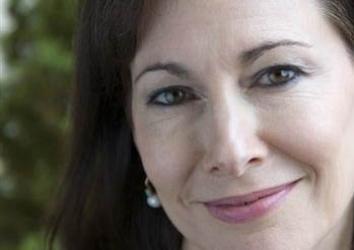 Get Dear Prudence delivered to your inbox each week; click here to sign up. Please send your questions for publication to prudence@slate.com. (Questions may be edited.)
Got a burning question for Prudie? She'll be online here on Slate to chat with readers each Monday at noon. Submit your questions and comments here before or during the live discussion.
Dear Prudence,
I'm in my late 20s. I've been dating the love of my life for a little over a year—we were best friends for almost a decade before we decided to date. We've been long distance the entire time, but both have been looking for jobs (unsuccessfully so far) that would allow us to live together. Then, within the last two months, both of our moms were diagnosed with different catastrophic illnesses that require a lot of care. My dad has his own health issues, so I moved back in with my parents to care for Mom and run the household. My boyfriend is the only one in his family willing and able to care full time for his mom. He has been with her for every appointment and is contemplating moving back to his hometown to do the same thing I've done. I believe these are morally sound decisions and that patients do better when they have family members as caregivers. But these moves take us even further apart. He and I haven't even had the chance to make a home together, and then these situations befell us. What do we do now? How do we help each other cope while long distance, and maintain our relationship? It is so hard living alone in different cities but each needing our best friend.
—Half a Person
Dear Half,
You two are caring and dedicated offspring that any parent would be lucky to have. Sometimes a catastrophic illness comes with the news that the end is nigh. Sometimes the diagnosis is the beginning of a long, arduous decline. You don't say that each of you is taking time off so that you can see your mothers to a quickly anticipated end. So it sounds as if you could potentially face years of caregiving. This is grueling work. You may feel this is the moral and loving thing to do, but if a year or two from now you are both burned out, isolated, and no closer to starting your lives together, then it will have been the wrong choice for you two and for your mothers. Letters such as yours are why parents need to have painful but blunt discussions with their grown children before a crisis arrives about how they have prepared for the worst. I can be accused of having a cold heart, but I am wary of the younger generation having to put their lives on hold for an indeterminate period to take care of the older one. If you are each acting as full-time caretakers, both of you will be seriously disrupting prime career-building years. Instead of spending your time establishing a home together, you two will be spending endless hours in waiting rooms and doctors' offices. There are parents (and I am one) for whom the last thing they would want is to turn their child into their caretaker. So I think you two need to consider all the financial and support resources available to your mothers that would relieve you of being their full-time attendants. Maybe your parents can afford professional help, or maybe there are social service agencies they can turn to. Maybe it is time to sell the family homes and use that money for end-of-life care. Not being the ones to serve your mothers' every needs doesn't mean you'd be abandoning them. Coming up with a different plan, without sacrificing your own lives, would not only make sure your mothers are looked after, but also fulfill what must be their certain wish for their children to be happy. 
—Prudie
Dear Prudence,
Our beautiful baby girl entered the world under traumatic circumstances. She lived for four days in the NICU before we learned she would not be able to live on her own and made the immensely painful decision to let her go. My husband and I were devastated by this experience, yet buoyed by the immense outpouring of love and support of friends and family. The grace she enabled is one of the beautiful remembrances I have of our daughter. And then my husband's sister called him and asked that he "make her life easier" and send a thank you note to her husband's parents for the condolence card they had sent. We barely know these people, but my husband immediately sent a card. He now regrets it. So many others did so much more for us, and we haven't sent thank you notes to them. Most people explicitly said we don't need to. It has now been six months since we lost our daughter. I have not seen my brother-in-law since this experience and I don't want to. Am I being ungracious? Is one expected to write thank you notes under such circumstances? And, if so, have I disrespected all the amazing and wonderful friends who have truly supported and sustained us during this impossibly painful time?
—I Miss Her Every Day
Dear Miss,
I've written many times about the value of thank you notes. But now it's time to address the thank you note bully. One shudders at what these buffoons must have said to prompt your sister-in-law to make this gross request. These older people—who you hardly know!—needed to have been told by their son that while their note of condolence was appreciated, they must shut up about getting a thank you note in return. Alternately, your sister-in-law could have just written one, pretending to be you, to silence her self-righteous in-laws. You have explicitly been told by many that they didn't want you to feel obligated to churn out written thanks; take them at their word. I'm sure that you have expressed your appreciation to the people who sat with you, brought food, and did the things that helped get you through this tragic time. Everyone understands that you were plunged into a sudden and unexpected world of grief and the only gratitude they seek is seeing that you two are doing better. When something overwhelming happens, it sometimes helps to deflect one's pain, so you and your husband are understandably angry at your sister-in-law and her family. But don't focus on this event in a way that hinders your healing. You'll gain little by making an enemy of people you will be interacting with for years; you also don't want to inflate their importance in your life. They were wrong to intrude on your grief. You can make note of that unfortunate fact about them, without letting them take up room in your psyche.
—Prudie
Dear Prudence,
I just moved to a small town to take a job that I love. The problem is that the HR representative is a little overassiduous in trying to integrate me into the town. The move was exhausting, and I'm not interested in socializing right now. (I'll eventually find a yoga class.) But the HR woman keeps coming by to ask me if I'm meeting people. The other day she called me at my desk to see if I wanted a ticket to a local Rotary Club event. I thanked her and said, "Probably not, but let me get back to you." She said, "That's a strange answer, why probably not?" I know I'm going to have to try to make friends here eventually, but I'm sick of explaining myself at every step to this woman. How can I handle this?
—Back Off, Please
Dear Back Off,
So there you are discovering that the intrusive, inappropriate person at work is the HR representative. You are in a somewhat delicate situation since you're the new face, you're in a small town, and she's unavoidable. But when you are dealing with a person with no boundaries, you need to set up a barricade. She's not getting the hint, so the next time she proffers an invitation, ask to have a brief talk with her. Explain you are very grateful for her suggestions and concern, but you are still finding your feet at the company and your new location. Say you will eventually work your way into the community—and you know what a good resource she will be—but she just doesn't have to worry about how you are doing in your off-work hours. If she won't relent get more explicit: "Barbara, you are going beyond your work duties to make sure I'm doing well in my private time. I appreciate your concern, but it's not necessary." Let's hope she backs off, and that you don't find yourself on the mat next to hers doing downward-facing dog.
—Prudie
Dear Prudence,
My sister recently got her bachelor's degree at the age of 33. Her decadelong journey through college passed from coast to coast with many proclamations that the next stop was the last. She's flighty and noncommittal, never doing anything in a "normal" way. She's been financially supported by my parents far too long. I'm really struggling with how to celebrate this "achievement." My gut reaction is not one of pride and joy, but "What took you so long?" How do I show the excited reaction she is hoping for?
—Oh, Brother
Dear Brother,
I assume you've faked emotion before, so now's the time to do it again. Frankly, I don't see why you wouldn't be delighted that this perpetual student finally got her degree and is ready to launch what is likely to be a tortuous job search. You are fed up with your sister and especially with the financial aid your parents have provided. But instead of expressing this to one and all, give your congratulations and then have a private talk with your parents. Say you are concerned that there may be some underlying medical or psychological condition that's been holding your sister back. Encourage them, since they are close to her and she's dependent on them, to urge her to get an evaluation. Maybe a diagnosis of ADHD, or something else, will lead her to her getting effective treatment, which will make the rest of her life better. In the meantime, get her the nicest gift you can afford. It may have taken her a long time, but she's a graduate all the same, and she deserves huzzahs and recognition.
—Prudie
Discuss this column with Emily Yoffe on her Facebook page.
More Dear Prudence Columns
 "Net Life: I want to kill myself so my family gets the insurance."
"Family's Guy: My daughter is in love with my son's boyfriend."
"Of Human Bondage: Jury duty ruined my fantasy of rough sex."
"Hell No Noel: A philandering boss, a possessive husband, and a woman who excludes her daughter from Christmas."
More Dear Prudence Chat Transcripts
"Ménage à Trouble: In a live chat, Prudie counsels a woman whose boyfriend pesters her about having a threesome."
"My Best Friend's Funeral: In a live chat, Prudie counsels a woman excluded from her male friend's memorial by his widow."
"Wedding Crasher: In a live chat, Prudie counsels a woman whose longtime crush admitted his feelings—at her marriage to another man."
"Touchy Issue: In a live chat, Prudie counsels a woman who finds herself frequently holding hands with her ex-husband's new wife."
---