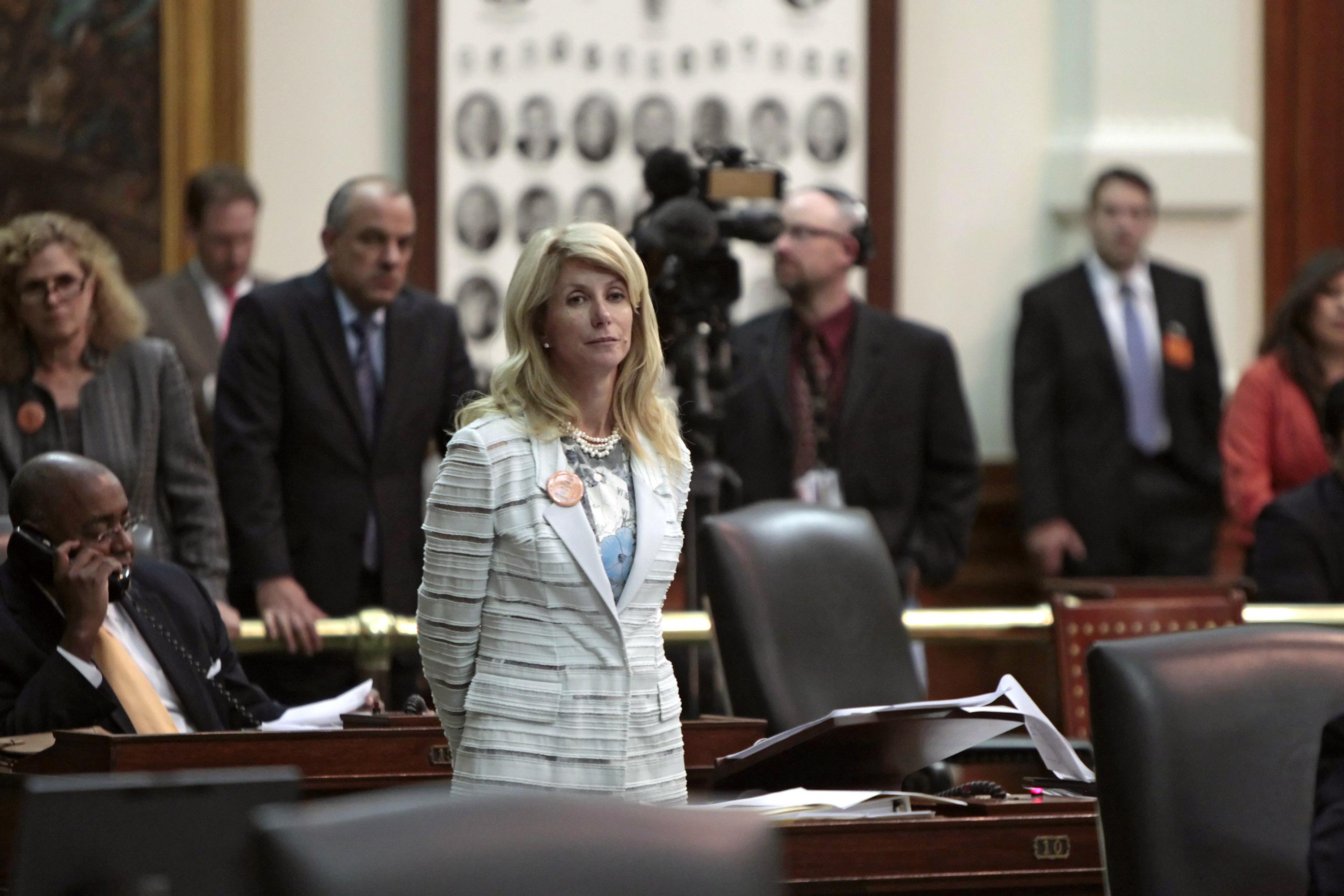 Welcome to the second edition of DoubleX's Worst State of the Week award, recognizing distinguished and meritorious service by state legislative bodies and other entities in blocking the advancement of women's rights. Last week's winner was Alabama, but a busy legislative season means lots of movement in the rankings, and we have a fresh crop of victors this week.
Third place goes to Florida, which passed a bill mandating a 24-hour waiting period to get an abortion, plus a state-mandated guilt trip in the form of a handout on fetal development and a list of local so-called crisis pregnancy centers. But for all its efforts, Florida flagged badly behind silver medalist North Carolina, where the state house passed a bill extending their waiting period to 72 hours. "These young girls, when they go in there—very abrupt, very quickly—they make that decision that they're going to get rid of this baby," North Carolina state Rep. Michele Presnell explained in defense of the three-day pause. (In reality, the majority of abortion patients are in their 20s and more than 60 percent have had at least one child already.)
But neither of these worthy states could hold a candle to Texas's fetus-fetishizing sadism this week. During debate over a bill regarding the management of the Texas Department of State Health Services, Rep. Matt Schaefer attempted to add an amendment restricting abortion after 20 weeks. What, you say? Aren't abortions already banned in Texas after 20 weeks? Well, yes, but no—Schaefer feels the ban isn't strict enough, because it allows women to abort in the case of severe fetal abnormalities.
Opponents of the amendment—which was eventually tabled—pointed out that it would inflict needless suffering on women by forcing them to give birth to babies who will simply suffer and die. But Schaefer was unmoved. He agreed that the babies in question "are going to suffer; they're going to feel pain," but invoked a religious defense of creating this unnecessary suffering: "That's part of the human condition, when sin entered the world, and it grieves us all."
Of course, when Texas lowered the abortion threshold from 28 to 20 weeks in 2013, it created ample opportunities for people like Schaefer to celebrate the human condition by forcing women to give birth to babies who would not survive outside the womb, as Charles Vestal wrote in an unforgettable and heartbreaking personal essay for Medium last year.
It's also worth noting that the original 20-week ban was justified on the scientifically unfounded grounds that fetuses at 20 weeks can feel pain. But when abortion bans create pain and suffering for women, pain and suffering suddenly becomes something God intended us to endure.
Though Schaefer's proposal didn't go anywhere, we've chosen to recognize his ambition by awarding the grand prize this week to Texas—and you can bet this legislation will pop up again before the session is over.
---