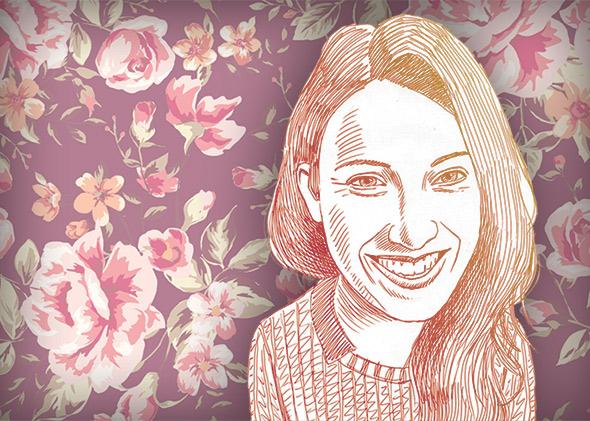 Hi Slate Plus!
I'm Laura Bennett—a senior editor in the culture section, one of 3,000 Lauras who work at Slate, and your guest editor for this week's newsletter.
I've only been at Slate for about two months, though it feels like a lot longer—I'm pretty sure I've sampled all lunch options in a two-mile radius and definitely know where the mailroom is now. But Slate continues to feel new in that I am still constantly amazed by how many smart, hilarious people work here and still feel like I meet new ones every day. So far the biggest surprise has been that there's a pool table in the office. It has been used zero times since I've been here, but regardless, it gives the place a cool tavern vibe.
In my pre-Slate life, I was the culture editor of Salon, and before that, a staff writer at the New Republic, where I reported on things like media, books, and the Spanish-language Breaking Bad remake starring Walter Blanco. I've loved Slate since my college years, when, as an undergrad, I convinced Emily Bazelon to let me intern for her during the launch of DoubleX and spent many afternoons excitedly researching state cyberbullying legislation.
At Slate, I co-edit Brow Beat, oversee our television coverage, and help edit the Slate Book Review. One of the things I love about Slate is that—along with all the big, important journalism—there is a great tradition of tiny, ridiculous arguments, vigorously defended. So it's been a true honor forcing my colleagues to share their BDSM proclivities for this roundtable on Fifty Shades and participating in debates like this one about how to spell the abbreviation of casual. This week, I've had a great time editing things like our Mad Men TV Club, this smart reported piece by Aisha Harris on what life is really like for actors of color during TV's "diversity push," and this essay by Laura Kipnis about "spinsterhood."
As for some of my favorite pieces published on Slate this week that I had nothing to do with:
I loved Hanna Rosin's breakdown of the Columbia Journalism Review's Rolling Stone investigation. Hanna praises the report as a master class in journalistic ethics while criticizing Rolling Stone's refusal to admit any flaw or lapse in its own editorial process. It's a tough and fair close-read of the CJR review overall and a sharp analysis of the way confirmation bias worked in Sabrina Rubin Erdely's reporting.
Also, there has been some truly great Charleston-related coverage, including Amanda Hess on apps that record citizen-police interactions and Jamelle Bouie's terrific piece about "broken taillight policing." Jamelle steps back from the shooting itself to the event that preceded it—a police stop—and digs into the numbers around so-called investigatory stops. It's a powerful, well-researched essay that gets at broader institutional patterns.
Katy Waldman's "Will Genius Turn Us Into an Annotation Nation?" is a delight from start to finish. She traces the site's evolution from a culturally insensitive free for all into something more useful and nuanced, offers gimlet-eyed analysis of Genius annotations, and packs in sparkly turns of phrase like "nerdy bloodhound." (Another highlight is the pullquote: "Please don't misspell 'entendre.' " –Genius FAQ.)
And finally: This, starring Lily Newman and Jordan Weissmann, is surely the most charming video about socks you will ever see.
Thanks for your membership!
— Laura
---