French artist Julien de Casabianca was visiting the Louvre when an otherwise unremarkable portrait caught his eye.
"I saw a young woman in an abandoned painting in the corner, she was bored," Casabianca told me in an email written in French. "I had a 'Prince Charming' impulse: I wanted to free her from the castle to give her a second life."
From that fairy tale origin was born Outings, "a world participative project" that aims to broaden the reach of fine art. Outings encourages people to photograph works of art featuring anonymous subjects at their local museums, then print them and paste them on walls throughout their towns or cities. (The project offers a limited number of grants available to help with printing costs.) Participants then photograph their postings and submit the examples to the Outings website or its social media pages.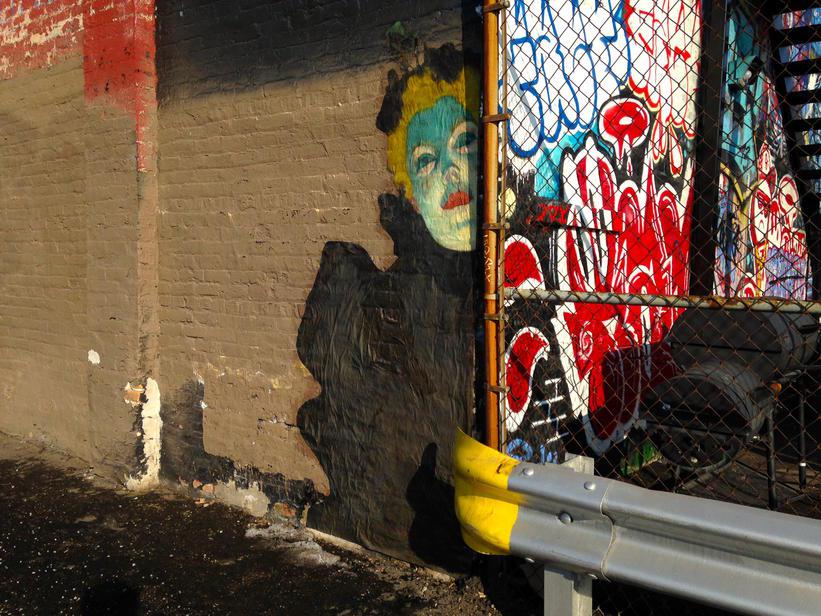 "Everybody in their own town can go to their museum, take pictures of portraits with their phone and set them free," the Outings website says.
So far the street art has spread to more than a dozen cities, mostly in Europe but also as far-flung as Islamabad, Pakistan, and Kingston, Tasmania. Outings' partners include the mayor of Paris; the Museo del Romanticismo in Spain; and a London printing company, Azo Print. This week, Casabianca brought Outings to the U.S. with works from the Art Institute of Chicago appearing in the Windy City on Sunday. (Previously, Portland, Oregon, had been the only U.S. participant.)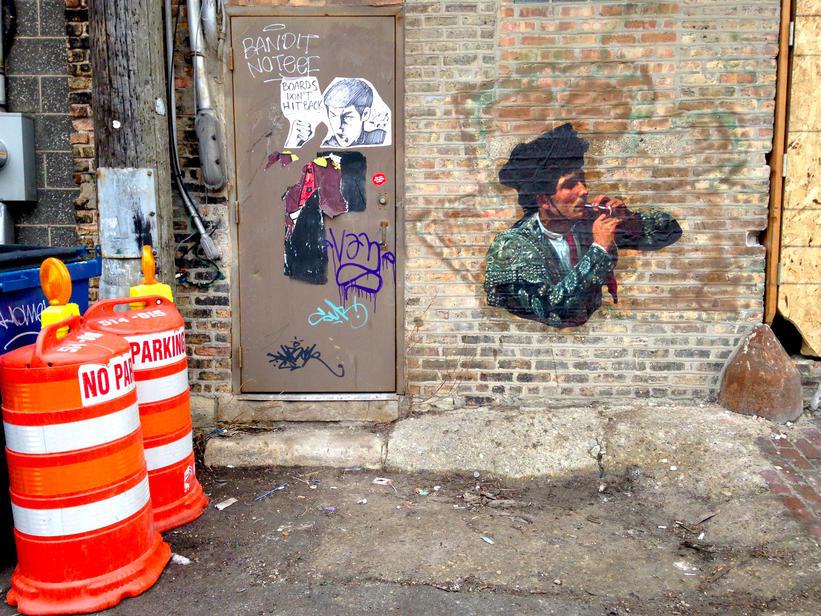 By focusing on lesser-known works with anonymous subjects, Outings highlights artwork that would otherwise be glossed over in galleries. Plus, these older works of average people whose stories have been lost to history are less likely to be bound by copyright.
"We've sufficiently seen the blockbusters of art! And we don't look at the smaller works forgotten in the corner," Casabianca wrote in the email. "It's more interesting to go and give life to a worker painted in the 17th century than to a king."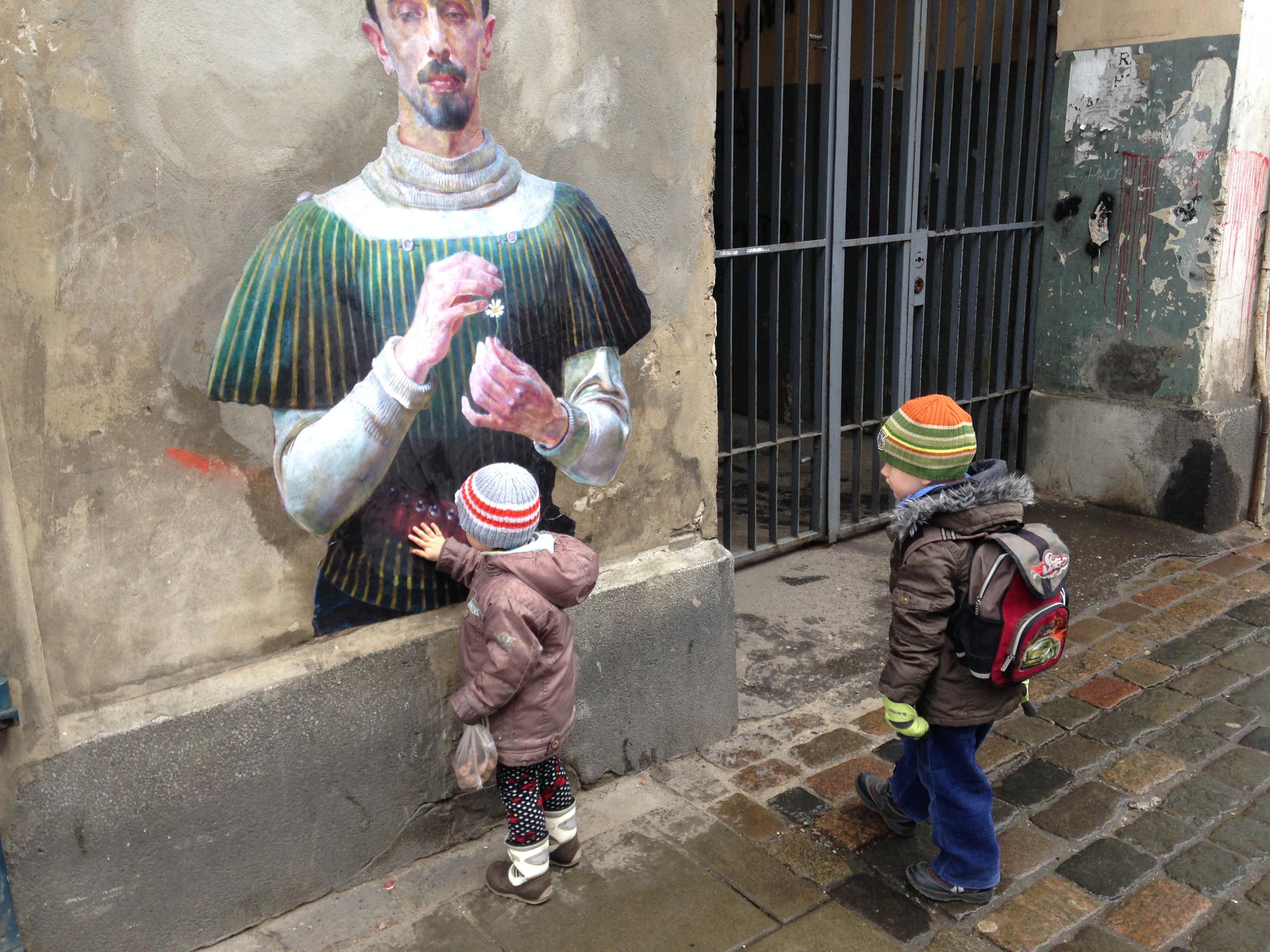 Casabianca is hoping to bring art to groups that don't normally engage with it, a movement echoed in outreach projects from Google, Yahoo, and London's National Portrait Gallery. "Museums have trouble attracting teenagers, for example, and even more so in troubled urban areas," Casabianca wrote. "Outings is street art, it's in their neighborhoods. It concerns them. They take a stand. They like it, they don't like it, they observe, they react. You can't ask for anything more from art."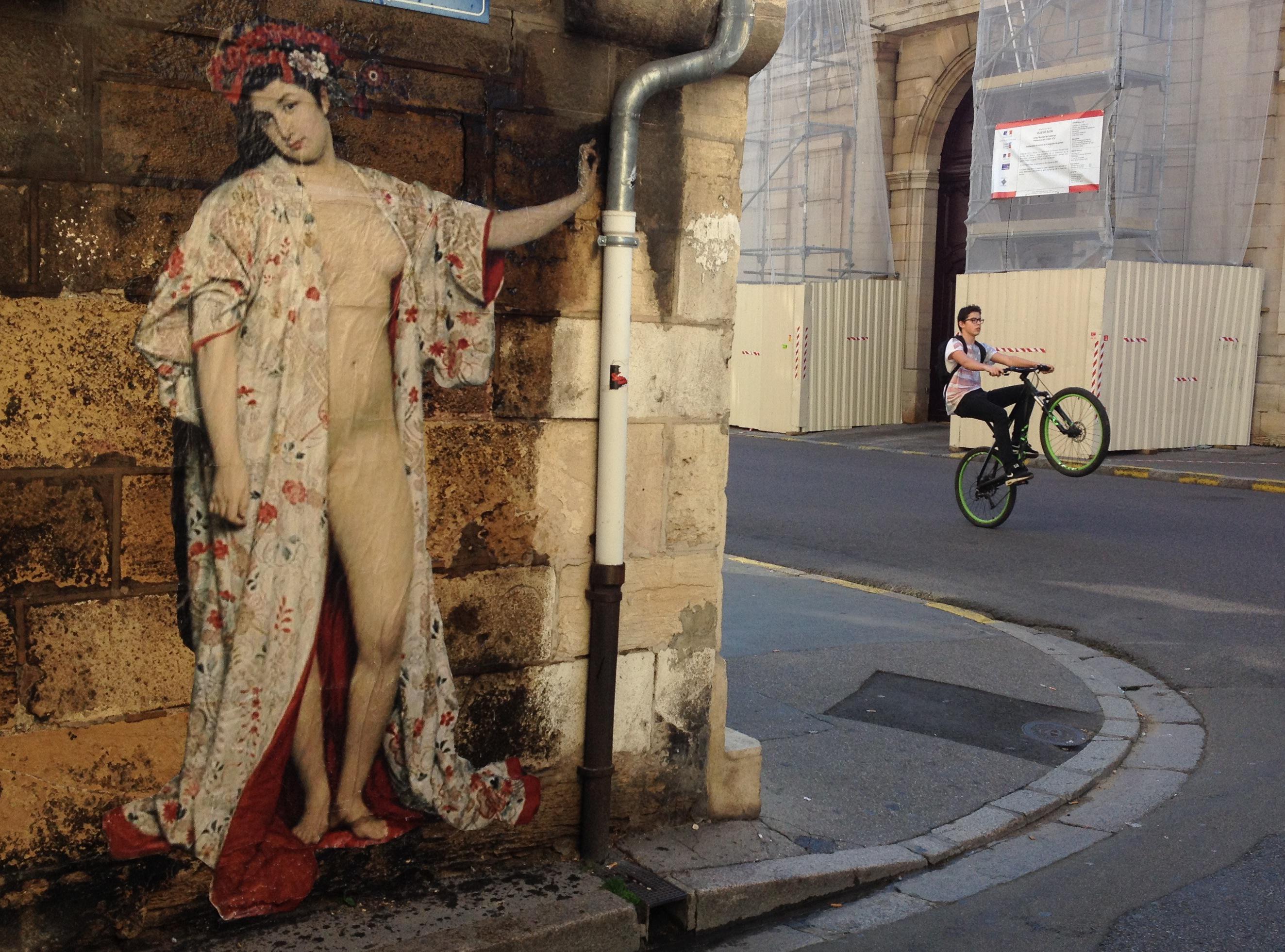 But what about the walls? Banksy and other street artists have been plagued for years by accusations of vandalism for bringing art to city streets. Casabianca says he hasn't had any problems with people complaining about him posting on their walls. By using wallpaper glue that's transparent, he says he's been able to avoid causing "significant damage" to the walls used to display the artwork. (Of course, local laws vary, and some proprietors may not be grateful that these posters are being stuck up without their consent.)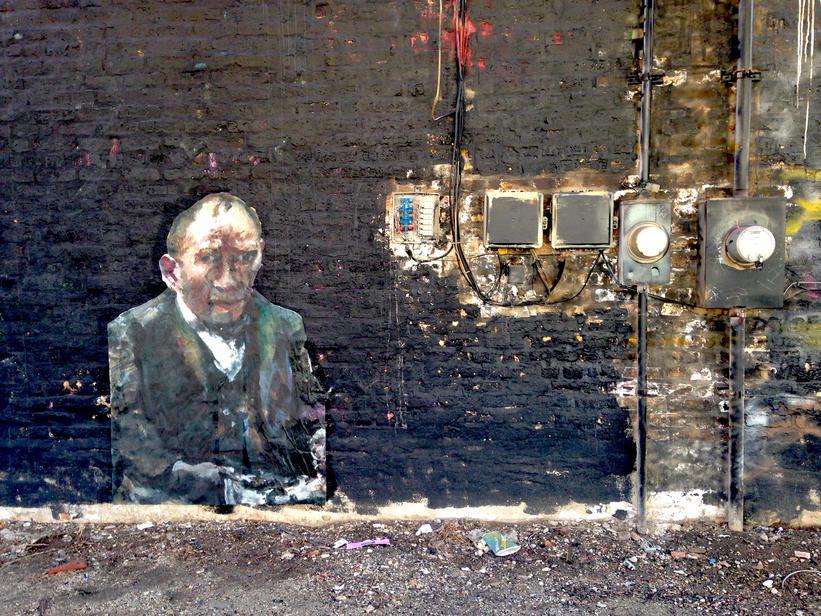 Casabianca encourages participants to find neglected or forgotten corners of their cities to use as canvases. He says to avoid posting on public buildings, public transit, schools, hospitals, institutions, or monuments. If someone's made the effort to paint or clean a wall, Casabianca says, participants should respect that and post elsewhere. In any case, he finds decayed, dirty walls more intriguing as a showcase for the art.
"I simply say that I don't see an interest in going and pasting [artwork] on an all-white wall," he wrote. "[I]t's ugly. And then if the owner made the effort to keep his wall white and clean … I don't have the same taste as him, but I respect his. And I'll go paste on pretty, rotten walls."