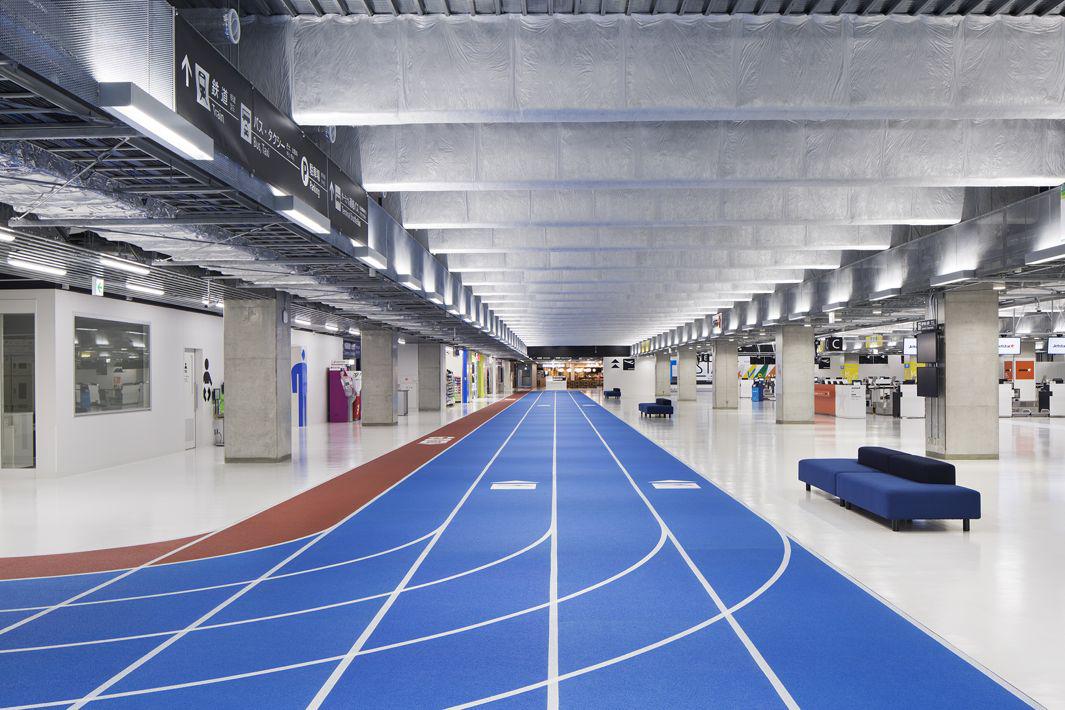 Tokyo isn't hosting the Olympics until 2020, but the Japanese are getting a running start on the upcoming event with the recently opened Terminal 3 at Narita International Airport dedicated to low-cost carriers.
The project is a collaboration between Nikken Sekkei, Ryohin Keikaku, and creative lab Party based in Tokyo and New York. Building a low-cost airline terminal meant that the designers had half the usual budget for the project, but they managed to produce a clever, minimalist space that has an industrial feel and includes a signature piece of witty, cost-effective design.
An ingenious wayfinding system eschews moving walkways and illuminated signage by implementing color-coded running tracks used for track and field that the designers say are easy on the feet. With the addition of simple signage, it's an eye-catching design that seems ripe for copying.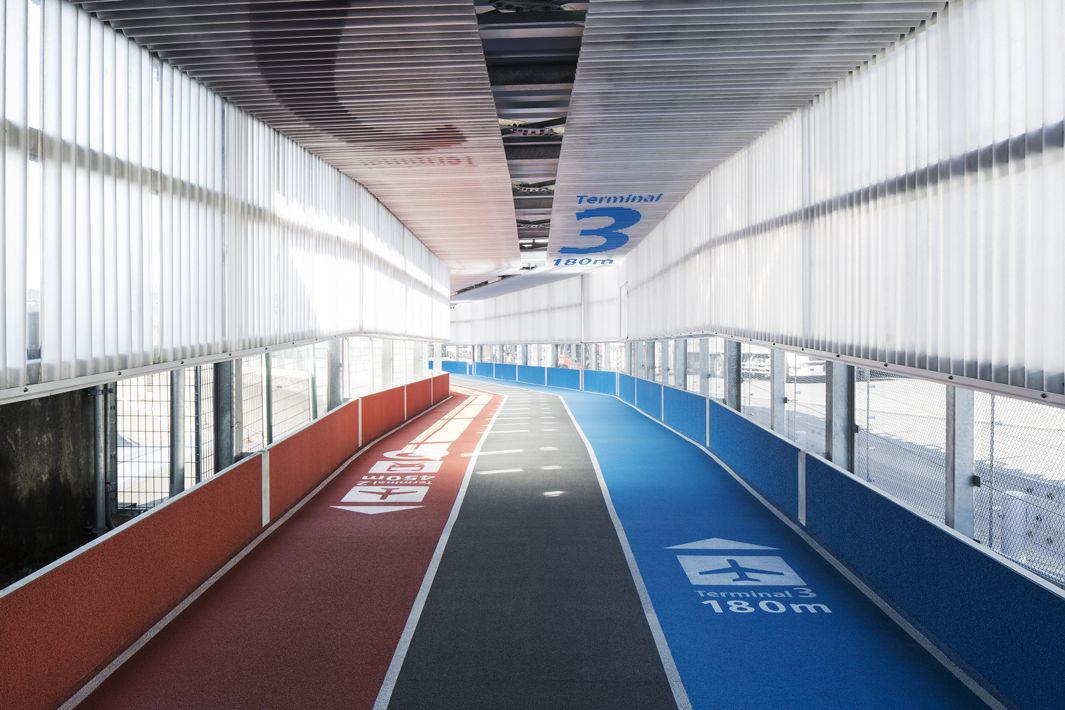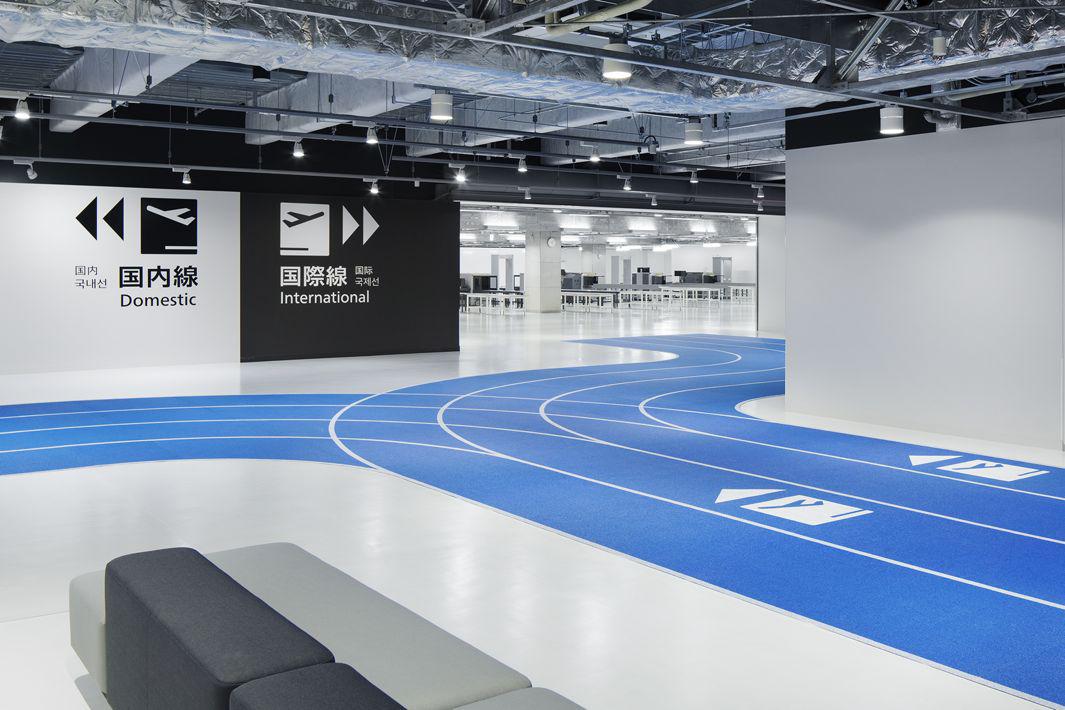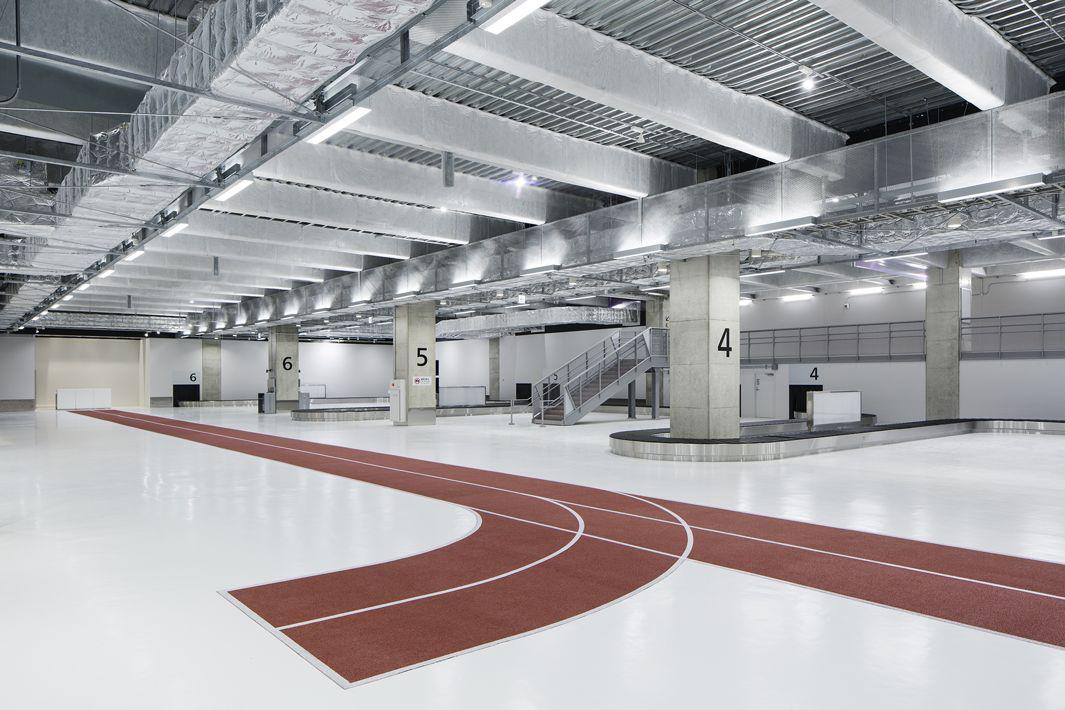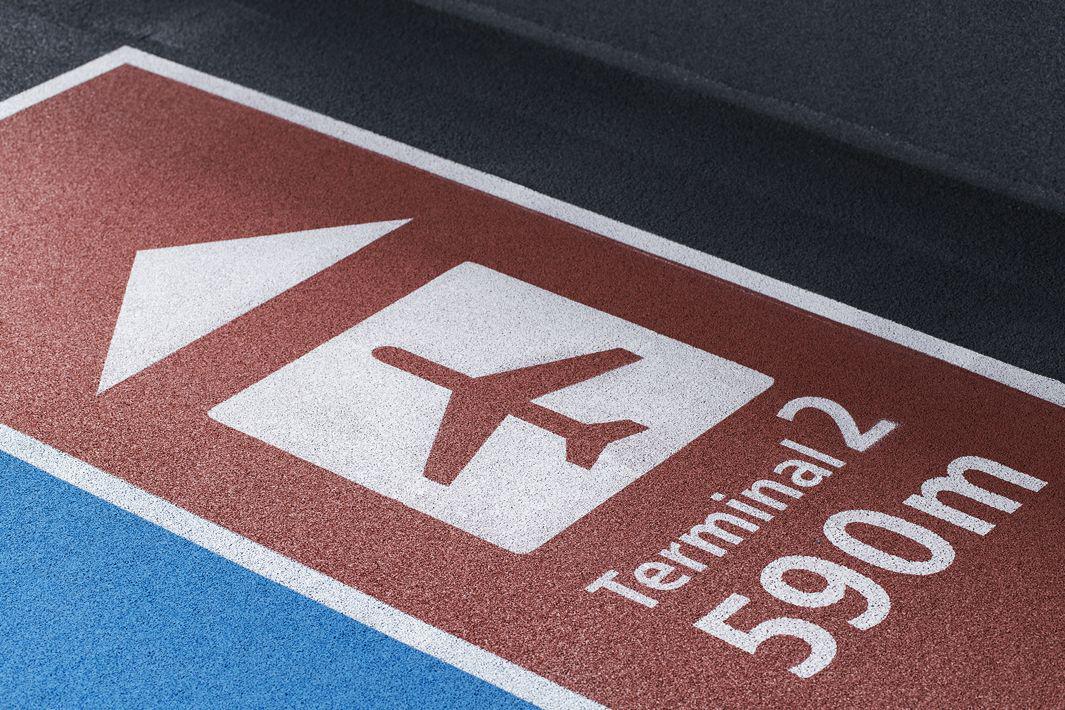 Madoka Shimotsunuki, a public relations manager at Party, told me in an email that the designers chose blue tracks "for departure [to] express the color of the sky," and earthy red-brown was chosen to "express the sense of relief" of arrival.

The overall look of the terminal has a pared-down, humbly pleasing aesthetic. The largest airport food court in Japan, which seats 450 people, includes simple wood tables and chairs. Upholstered waiting area seating from Muji has a low profile—and unlike many forbidding, generally rigid plastic airport seating options, it is not designed to prevent stretching out, curling up, or, possibly, napping.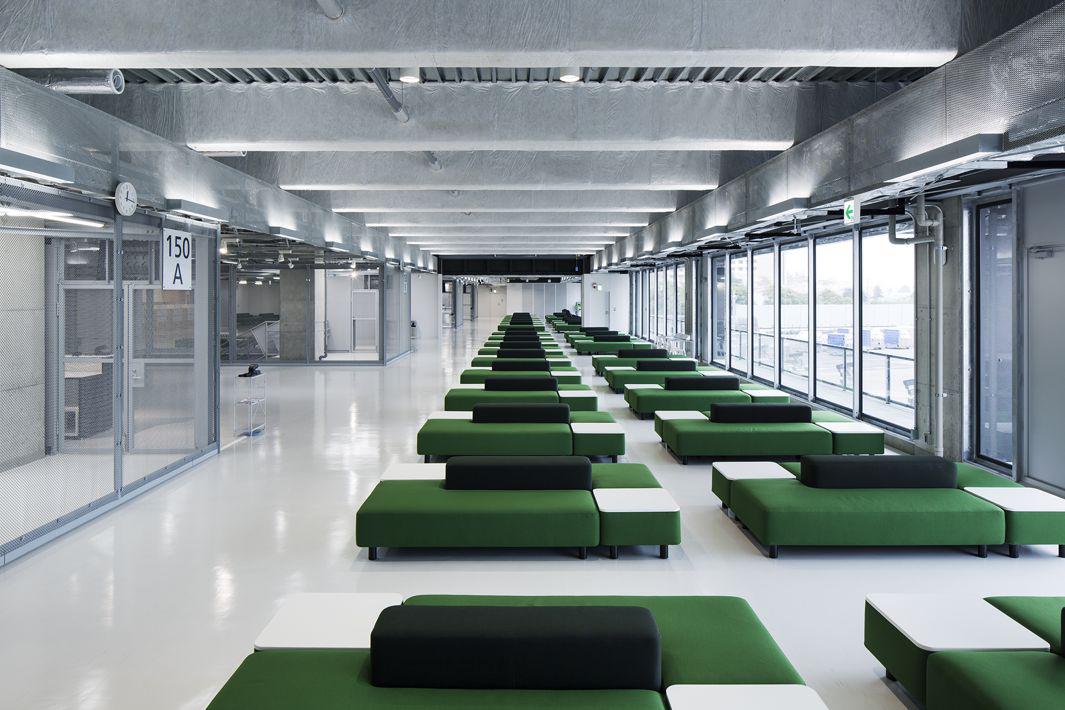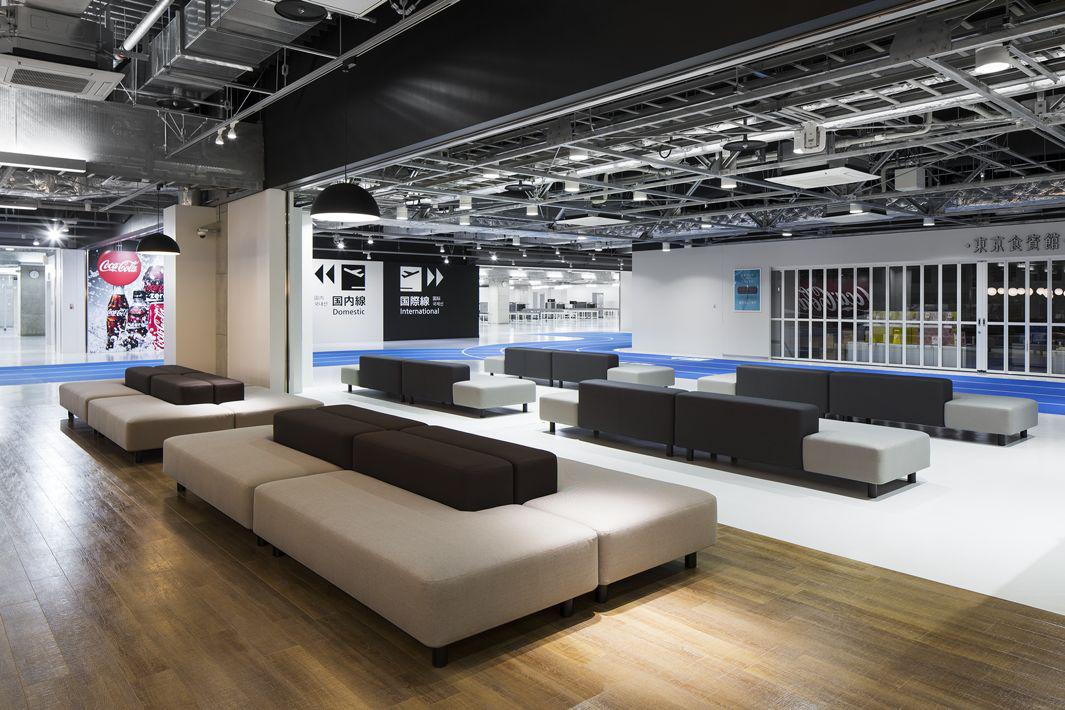 ---