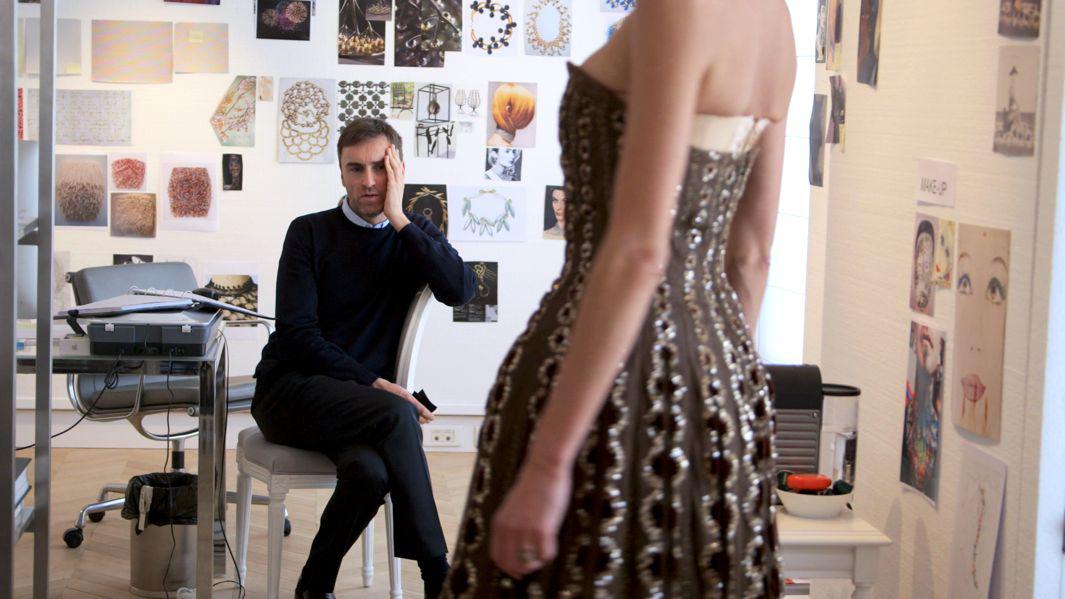 Fashion designer Raf Simons is a reluctant leading man in Frédéric Tcheng's Dior and I, a new documentary that chronicles the Belgian designer's arrival as artistic director of Christian Dior in 2012, where he was charged with creating a haute couture collection for the legendary Paris fashion house in just eight weeks (a process that routinely takes six months).
But Simons is not the only star of this elegantly crafted documentary about the collaborative creative process of making wildly expensive garments in the high-stakes world of art and commerce that is haute couture. "I consider the film to be an ensemble piece," Tcheng says in a director's statement.
And he gives equal screen time to Dior's team of white coat–wearing seamsters (called les petites mains in French) who execute every precise snip and intricate stitch like a team of highly trained surgeons. But they also wear their hearts on their sleeves as they wrestle with toile and puzzle out the geometry of creating a perfect silhouette, un-self-consciously referring to the dresses they make as their own children, tearing up when they see them walk the runway for the first time like proud parents.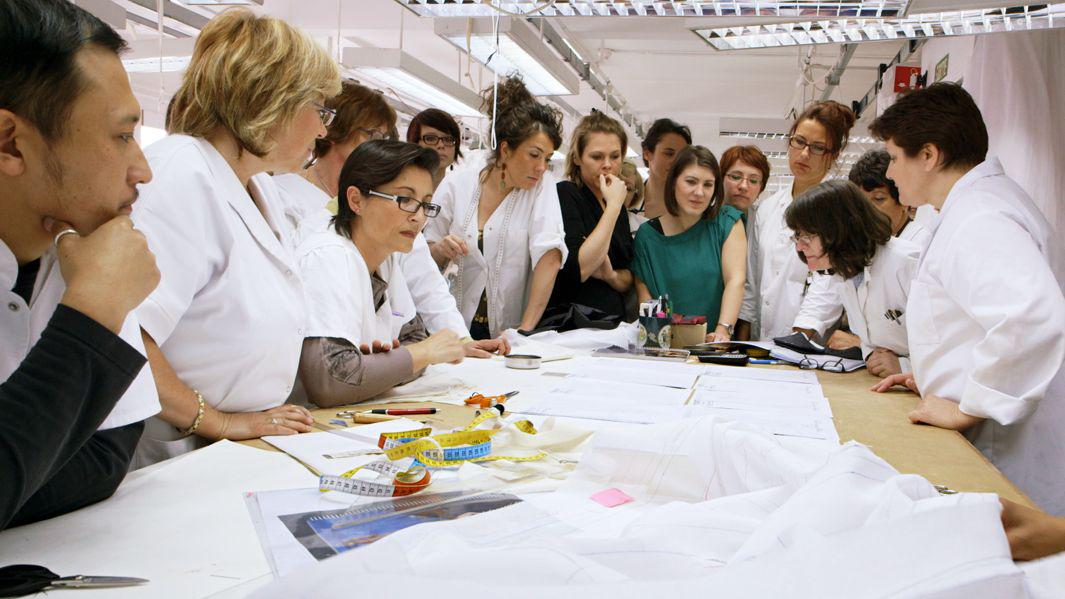 Before he took on this assignment, Simons had no experience designing haute couture, the increasingly rarefied art of making the world's most high-end clothing entirely by hand. The 47-year-old Belgian was a furniture designer who taught himself how to design menswear in 1995 and began designing women's wear at Jil Sander in 2005.*
And although the film doesn't harp on Simons' backstory, we do get glimpses of his design process. We watch Simons study the archives to figure out how to modernize the Dior aesthetic while honoring it. Unlike many designers, Simons doesn't sketch garments, instead presenting his staff with a dossier outlining concepts that they turn into sketches, which he then edits and refines.
Simons offers little insight into his thought process, but watching him think is fascinating, interspersed with moments when his ideas spark to life—like when he commissions a piece of fabric from an abstract painting by Sterling Ruby, an artist he admires, and turns it into a dress. Or decides to decadently deck the walls of his runway show with floor-to-ceiling panels of fresh flowers.
Dior is thought to haunt the house he founded like a benevolent ghost. French-born, New York–based director Tcheng brings that phantom back to life through archival footage and an atmospheric voice over with excerpts from Dior's 1956 memoir, Christian Dior et Moi, which serve as context but also eerily echo Simons' own feelings of being a private creative person thrust into the limelight.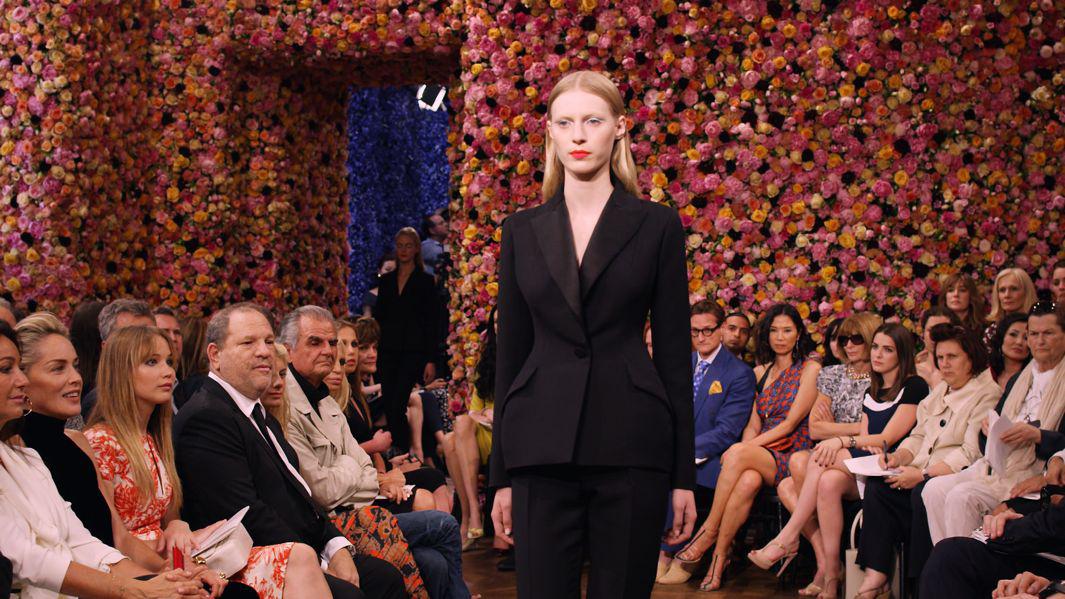 Although the film is an interesting glimpse into the creative process in a storied fashion house, it's also one that was made with the blessing of the house of Dior, so it's perhaps unsurprising that it ends with a fashion show and that Simons' high-stakes first effort turned out all right.
Former New York Times fashion critic Cathy Horyn, who appears briefly in the film, called the show "the high point of the fall haute couture shows," with Simons' ability to marry the Dior legacy with his own sensibility to create a successful modern collection that honored both.
"In almost every one of the 54 outfits, in the purposeful use of craft, Mr. Simons made a link to the modernity and energy that Christian Dior brought to fashion right after World War II," Horyn wrote. "Those themes included sculptural lines, ravishing color, a preference for pockets, a sense of chic femininity but also ease. Mr. Simons then put those ideas through his own filter."
Correction, April 16, 2015: This post originally misstated Raf Simons' age. He's 47; he was 44 when he started at Dior in 2012.
---