In one of the more fantastic turns of the story of Robert Durst—the subject of HBO's documentary The Jinx who was arrested on murder charges in New Orleans last month—the New York Post reported this week that a person claiming to be his "drag-queen mom" has emerged to account for the period in the early aughts when Durst lived disguised as a mute woman in Galveston, Texas. From the Post:
What stuck with me the most was the fact that he was just horrible in drag," Clair E. Schuler told The Post Tuesday from Galveston, Texas, where he first encountered the creepy millionaire sometime in the late 1990s. "He literally smeared blue eyeshadow and red lipstick on and called it a day. He wore a nasty, ratty wig. I think he was just trying to be more inconspicuous than noticeable. It didn't work."
While we at Outward cannot vouch for the validity of Clair Schuler aka Cici Ryder's story, we do value a good drag mother/daughter relationship. For context on that, we posed a few questions to regular columnist and drag correspondent Miz Cracker.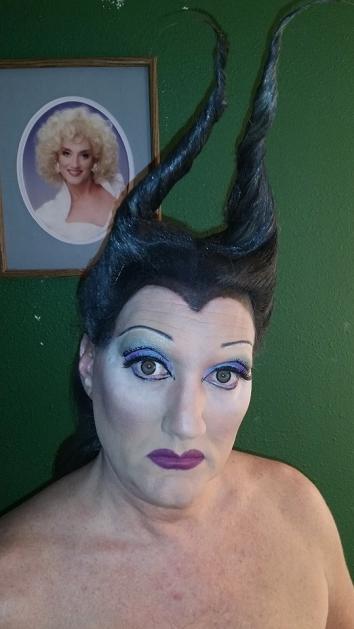 J. Bryan Lowder: First off, as someone who loves her own drag mother and has written about the importance of that relationship, do you think Ryder and Durst seem like a good match? I understand one of the qualities one wants in a drag mom is skill with paint…
Miz Cracker: Who among us has not sinned? Some of us have committed murder; others have used a semi-transparent dime-store cream foundation over a 5 o'clock shadow. Maybe Robert Durst and Cici Ryder deserved each other.
Lowder: Perhaps! Of all the disguises Durst could have chosen, why do you think he sought out help with cross-dressing in the first place?
Cracker: It's hilarious when men ask drag queens like myself for advice on how to pass as biological women. Hi, I'm wearing a neon wig and sequin eyebrows, how can I help you? Durst clearly just wanted to be a drag queen when he grew up—his fear of the police was unrelated.
Lowder: You might be onto something there. Now, have you ever been approached in this way? Would you be interested in the supplicant's motivations for doing drag, or would you just jump right in with a brush?
Cracker: I would not be surprised if some of my audience members were murderers. When you see someone sitting in the same dark basement bar night after night staring at the pretty queens through hooded eyes, you have to wonder, is he going to tell me that "it rubs the lotion on its skin?"
Lowder: Hmm. That anxiety makes me wonder if you yourself would make a good drag mom. Have you ever considered it?
Cracker: I used to think that drag mothers sought drag daughters who showed promise. This is another example of a drag mother adopting n'importe qui—just anyone. Cici, did you think Mr. Durst had any potential? "I don't know girl, but I heard about her last gig—people said she killed it."