When advertising art director Andrew C. Bly arrived in New York City two years ago, he felt compelled to take snapshots while out and about walking the streets of his new home base. The city's vibrant storefronts, street art, and architecture caught his eye. After taking a photo at 28th and Lexington (top), he decided to translate his Instagram images into a series of color palettes that provided abstract color capsules of various corners of the city, which he documents on Color Me NYC.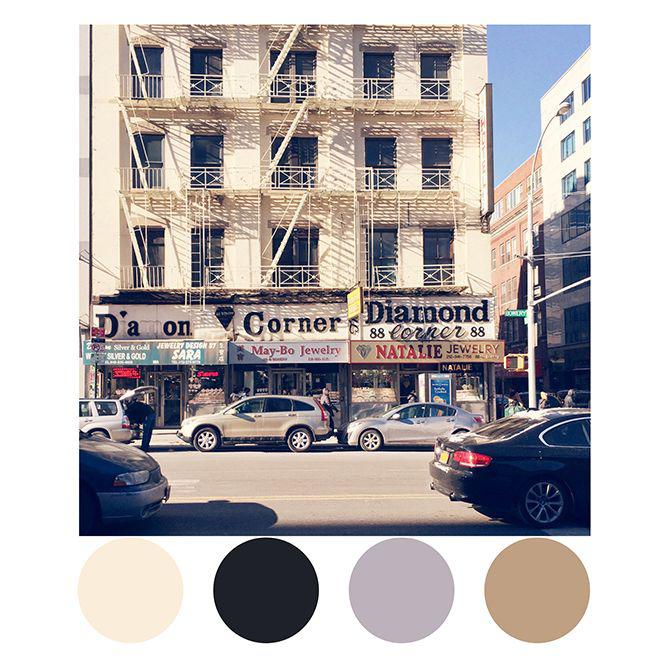 "I had passed this building multiple times while visiting a chiropractor on 28th Street," he told me in an email. "However on this afternoon the light was hitting the building perfectly and the colors were just screaming at me."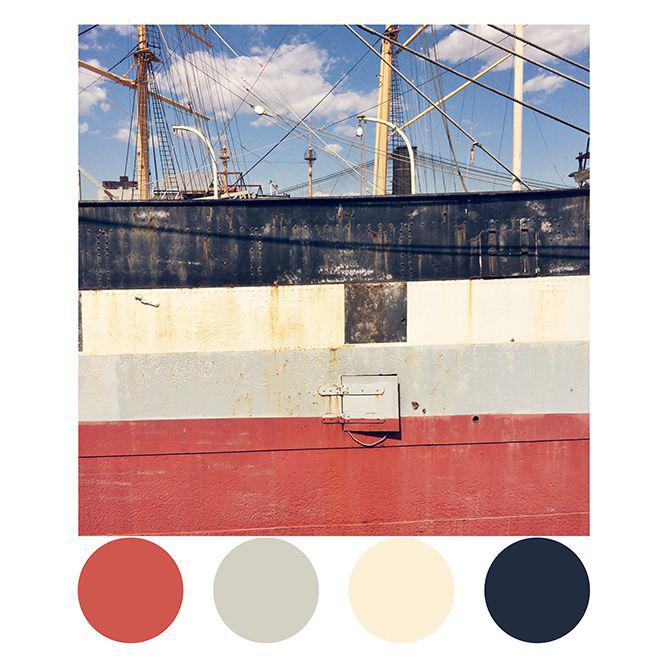 Bly edits his Instagram photos using Afterlight on his phone, then uses Photoshop to create four dominant colors from each scene to create a palette. He says he's hoping to develop an app that could allow him to create palettes from live photos.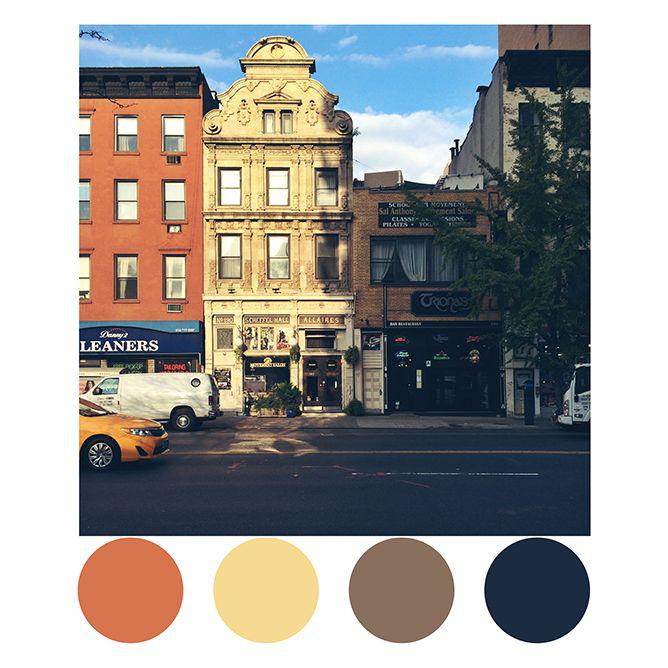 "This one from Bleecker Street is a great example [of] how every single piece of this city can inspire, even an unmarked tiny building that thousands of people pass every day," he says of the photo below.