Like many people who have visited Istanbul, I came away with snapshots of men fishing along the Bosphorus, hilly neighborhoods dense with a mishmash of architecture testifying to the city's disparate historical influences, and majestic mosque domes and spires.
But when I stumbled upon the beautifully vibrant, color-blocked photo compositions of Istanbul on 32-year-old Turkish architect Yener Torun's Instagram account making the rounds on the Web, I was astonished that I was looking at pictures of a place I had seen with my own eyes. It was as if Torun had redesigned the city with his camera, taking me to a place I'd never been.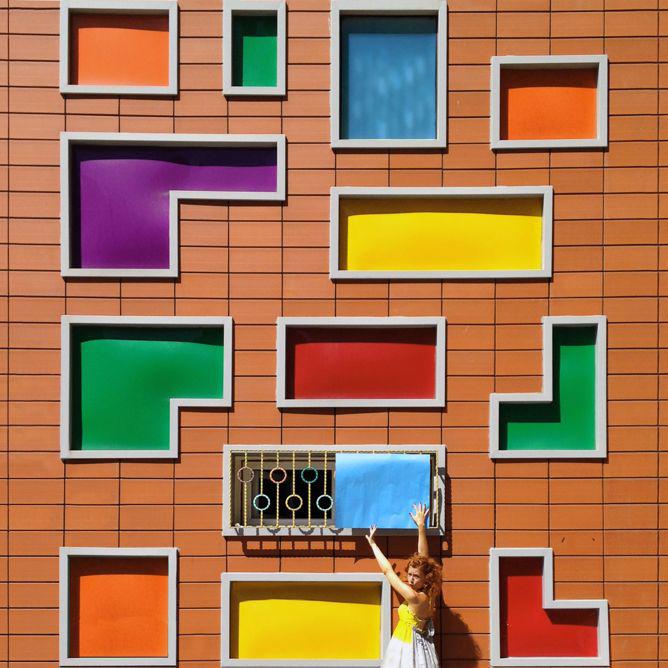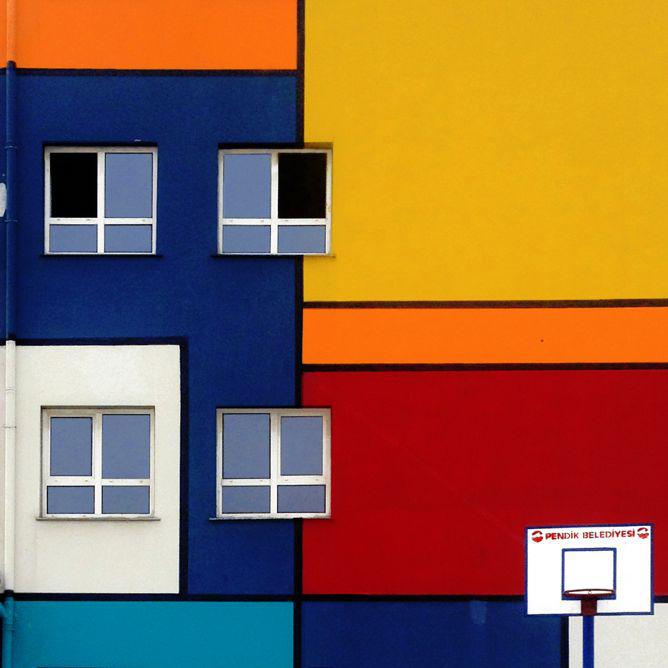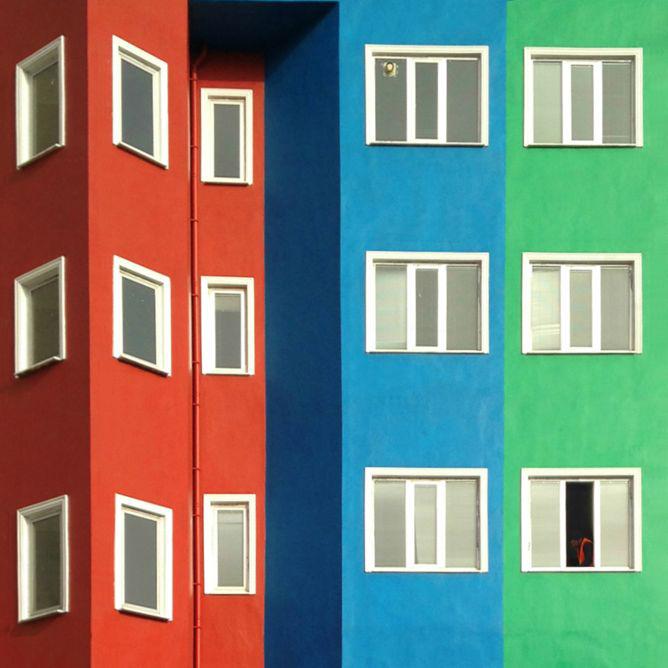 "Even long-term residents cannot believe that my photos are of the city they live in," Torun told me in an email. "One of my first motives to start this project was to show the less-known, colorful and modern side of Istanbul. This is an attempt to change the one-dimensional perception of Istanbul. There are a million different worlds in this mega city and I try to discover the most colorful and graphic ones and display them."
The result is images that are rooted in reality but whose abstract compositions turn them into art. Torun doesn't include the subjects' locations on Instagram, and he titles his images like art photography. He said that he always replies when someone asks about the location of a building, but he stopped geolocating photos to avoid "annoying questions" from skeptical residents.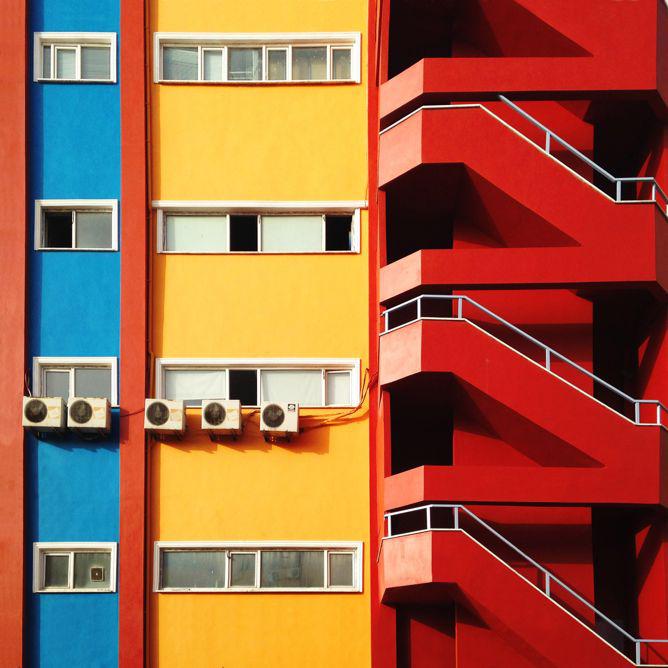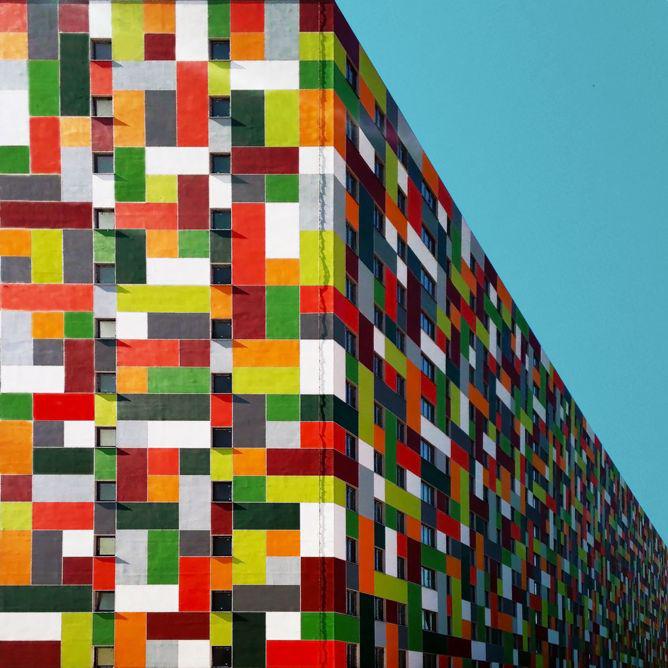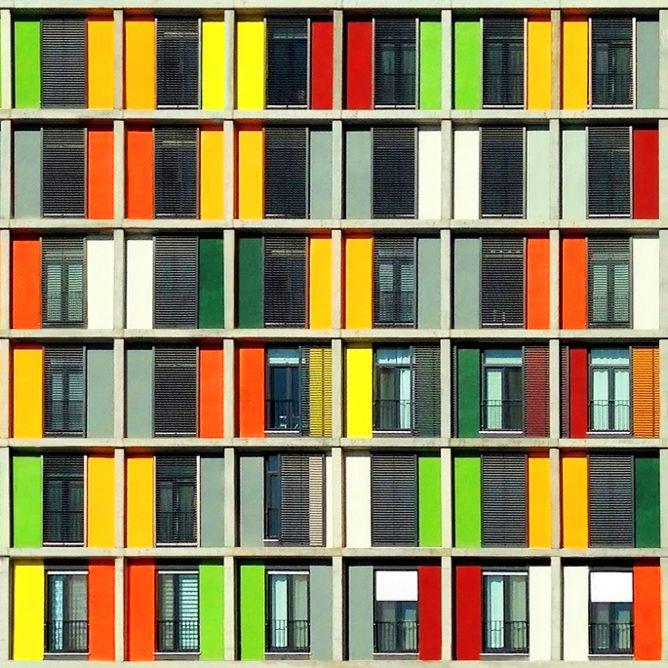 Torun said scouting locations is "like a treasure hunt." He visits the more modern and developing neighborhoods of Istanbul "to seek bright colors, strong lines and geometric patterns," he said. "And they are not easy to find because most of the new buildings in Istanbul are grey and dull."
Once he discovers a promising new location, Torun visits the site more than once at various times of day, studying the effects of light and shadows. He used to photograph strangers walking past, but as his compositions became more deliberate, he began using friends as models who interact with the backgrounds. A human element, Torun said, brings life to the geometrical compositions and helps him redefine the architectural elements to create a new world that is reflective of his own inner world.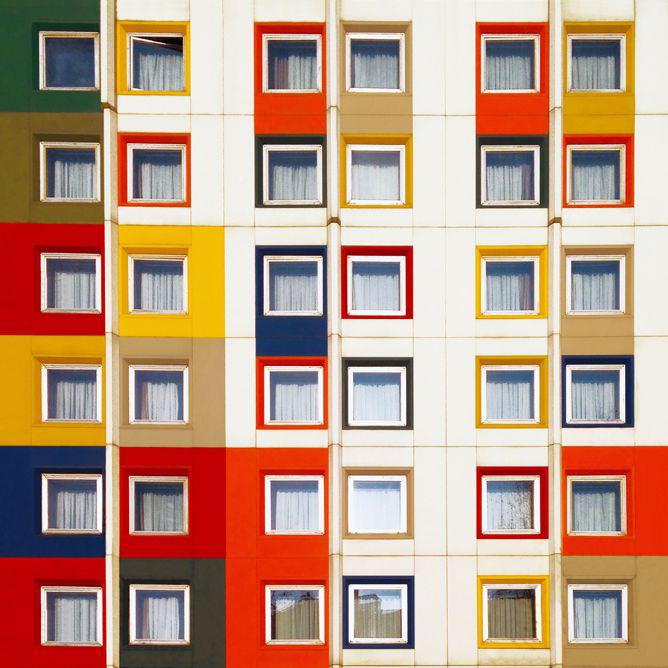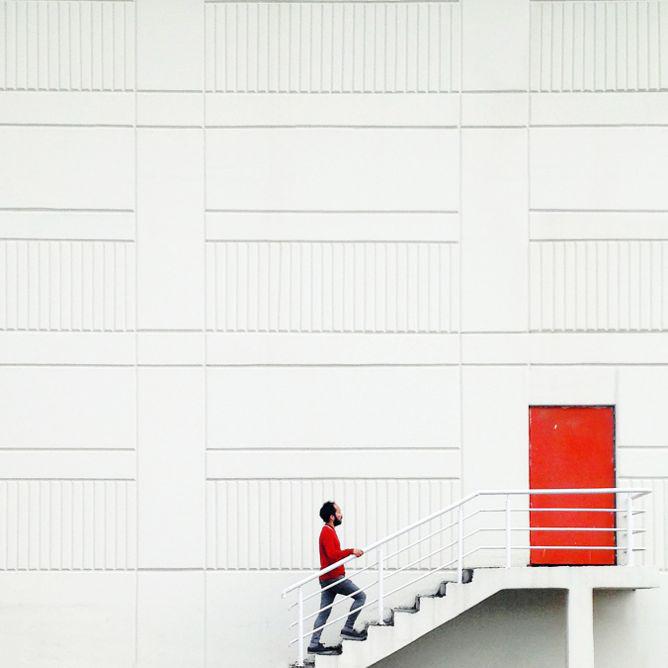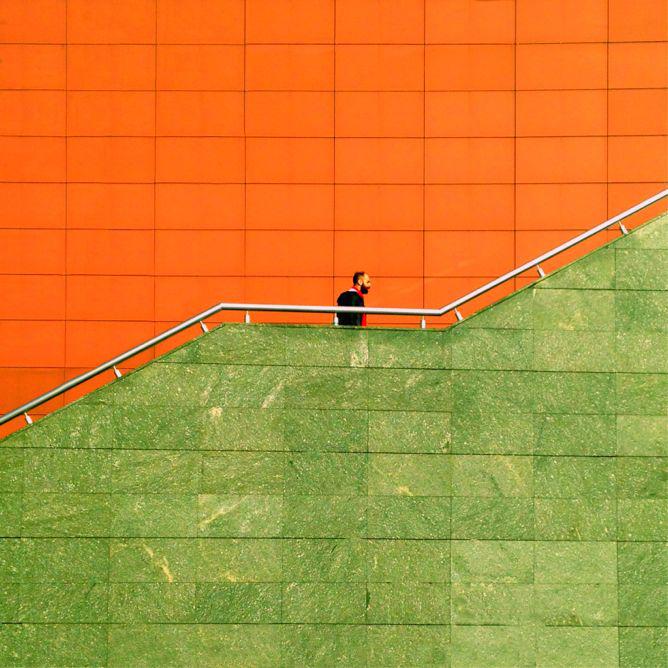 "When the concept became more personal, it also became more layered," he said. "On the surface my work still documents the vibrant and modern side of Istanbul in the most fun way possible but under the surface there is a another journey to my personality, my inner colorful world. Finding these colorful places—these hidden gems—is like a meditation. I believe colors have strong impact on me and make me feel more positive than usual. They inspire me to create an utopic new world in my pics."
Torun told me that he left his job as an architectural designer a few months ago to focus on photography. He said that although his Instagram photos were shot with his mobile device, he's now taking photography lessons "to create more professional work."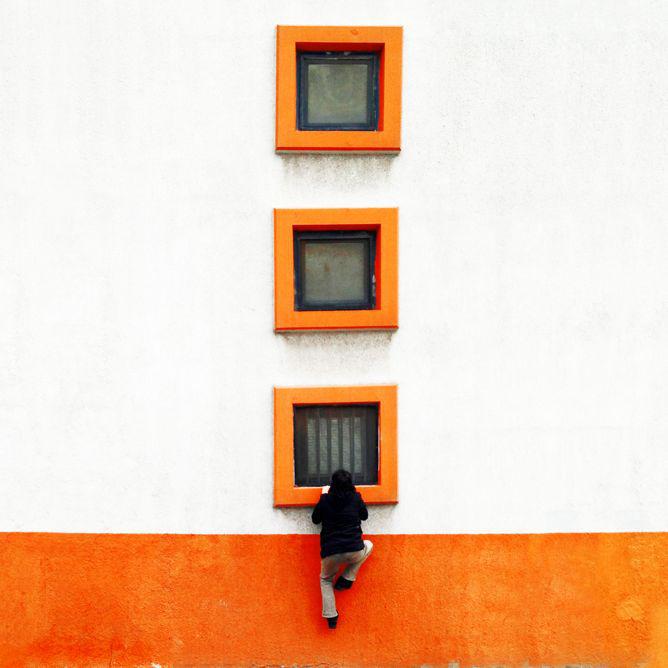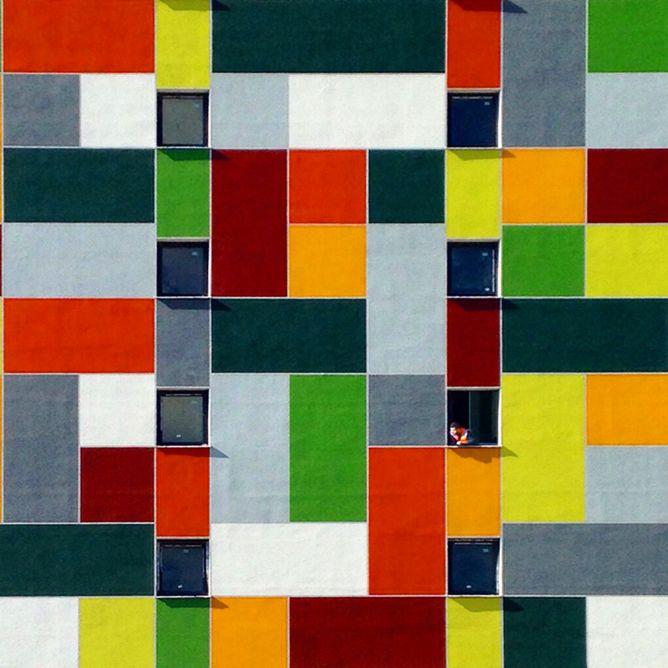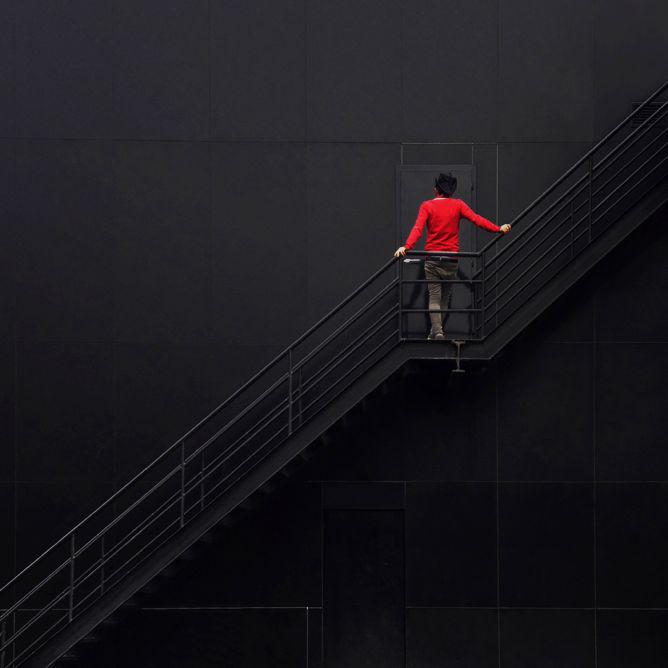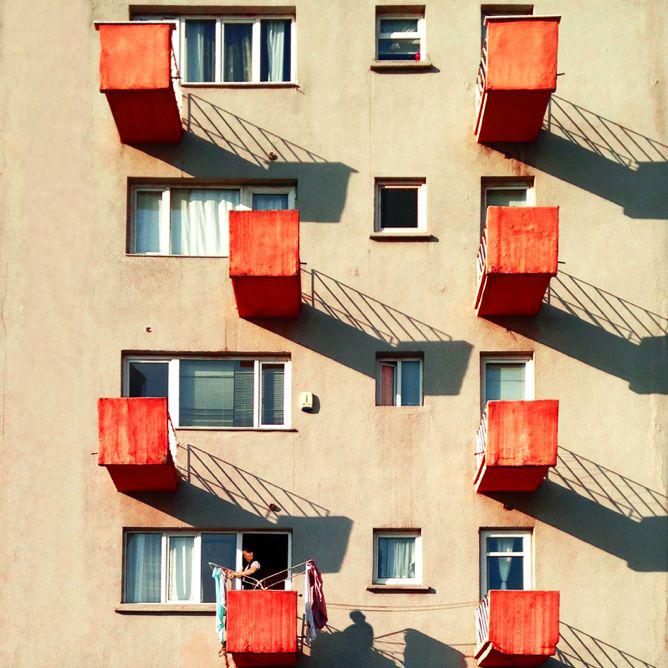 Since last summer, Torun has branched out to artfully document other places in Turkey including Ankara, Bursa, Izmir, and Kocaeli. "I believe that my work can be applied in any other city," he said. "I plan to discover unknown sides of other cities in other countries as well in the future."
See more of Torun's photography on Instagram.