This month, NikeLab debuted a new women's sportswear collaboration with Japanese fashion studio Sacai that aims to blur the line between couture and athletic. On its website, Nike called it a "bold expression of femininity." In reality, it's comical and insulting to female athletes everywhere.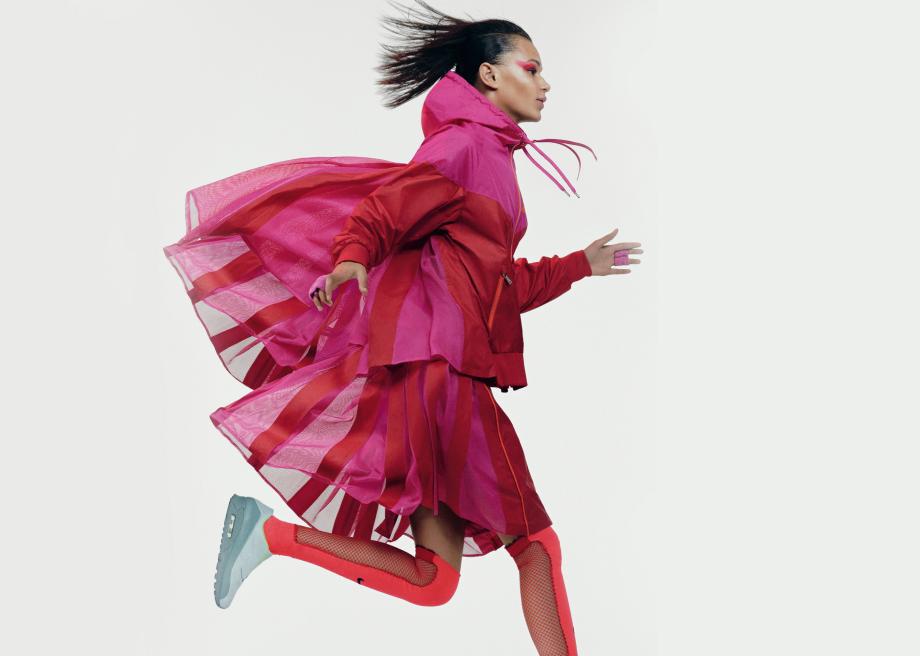 The collection, a partnership with Sacai founder Chitose Abe, includes a jacket with a cape ($350); a dress with a bustlelike tail ($300); a sweatshirt with a lacy, lingerie-esque back ($250); and a pleated skirt with optional pink accents ($250).
The athletic company's website says that Abe drew inspiration from its archive of classic athletic gear, "reinterpreting Nike's heritage sportswear silhouettes through a feminine and modern lens." Abe says that "the idea of functionality is important to me, as is fabric innovation." It's true that classics, designed for men's bodies, should be remade for women. But Abe's definition of functionality clearly doesn't include wearing her clothes in any conceivable athletic capacity—or even to run weekend errands. (A men's NikeLab collaborative collection, though equally ridiculous-looking, at least appears to be wearable for athletic pursuits and is not labeled "hand wash.")
The Sacai collection is undoubtedly a vanity project for Nike, but its premise—that female athletes prize style and appearance over functionality and performance—is completely tone-deaf. Women and girls raised in a post–Title IX era continue to make strides in athletic participation—women, for example, accounted for 57 percent of running-event finishers in 2013. And we're willing to drop the dollars for our workout clothes.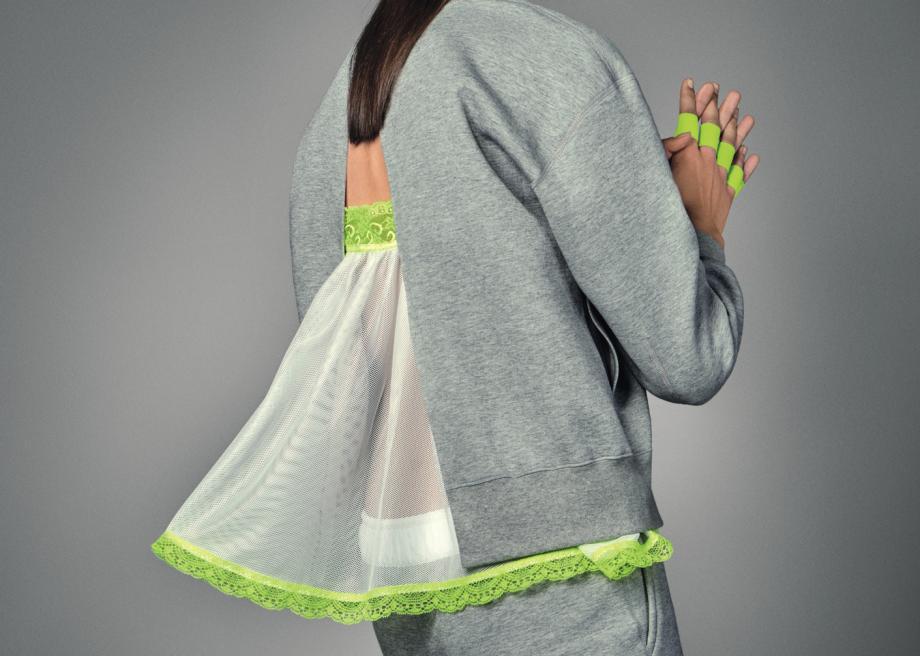 I've written before about how products for women often get reduced to "shrink it and pink it," and this is yet another example of adding a traditional female element (pleats! lace!) and labeling it as "designed for women." Sure, our closets are stocked with delicate tops and swishy skirts that we wear to work or out on the town. But just like our fellow male athletes, we want athletic gear that doesn't chafe, sag, or stretch, that's breathable and fitted, and that survives through countless spin cycles (and SoulCycles).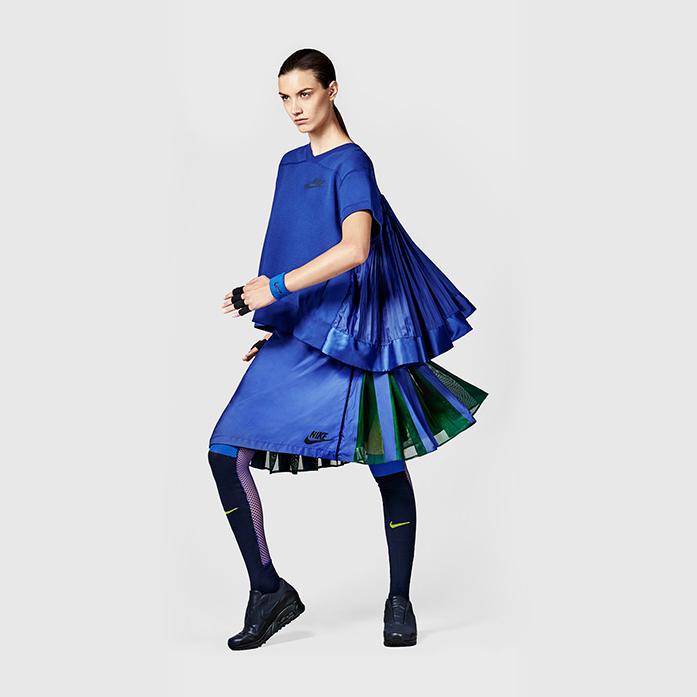 Women's gear, though improving by leaps and bounds, still lags behind men's. If Nike wants to truly be innovative and celebrate women's athleticism, how about reinforcing running tights' seams for the overwhelming majority of us who don't have thigh gaps? Why not build a GPS watch that fits a woman's smaller wrist or a sports bra that doesn't feel clammy? Ask any female athlete, and she'll quickly tick off a half-dozen gear improvements she'd like to see (and buy).
"I'm a girl—that doesn't mean I have to wear a skirt," acclaimed boxer (and Nike-sponsored athlete) Marlen Esparza says in a 2012 ad from Nike celebrating the 40th anniversary of Title IX. Perhaps it's time the company listens to its own fashion advice.
Related video: The evolution of the basketball shoe