One of the first times New Orleans kindergarten teacher Molly Mansel gave her class a computer-based standardized test last fall, the 30 5-year-olds didn't know how to take it. The children, raised in the era of the mighty touchscreen, were instructed to use a computer mouse to take the test. Instead, they kept trying to swipe the laptop screens like they were iPhones.
Recent research out of the University of Virginia shows that contemporary kindergarten teachers spend much more time teaching academic skills—skills that are often tested—than they did 15 years ago. And they spend significantly less time on dramatic play and art. A look inside Mansel's classroom at Sylvanie Williams Elementary School offers a view of what these changes actually look like on the ground.
Mansel's students started taking tests just three weeks into the 2014–15 school year. They began with a state-required early childhood exam in August, which covered everything from basic math to letter identification. Mansel estimates that it took between four and five weeks for the teachers to test all 58 kindergarten students—and that was with the help of the prekindergarten team. The test requires an adult to sit individually with each student, reading questions and asking them to perform various tasks. The test is 11 pages long and "it's very time-consuming," according to Mansel, who is 24 and in her third year of teaching (her first in kindergarten).
The rest of the demanding testing schedule involves repeated administrations of two different school-mandated tests. The first, Measures of Academic Progress, or MAP, is used to measure how students are doing compared with their peers nationally—and to evaluate teachers' performance. The students take the test in both reading and math three times a year. They have about an hour to complete the test, and slower test takers are pulled from class to finish.
The second test, called Strategic Teaching and Evaluation of Progress, or STEP, is a literacy assessment that measures and ranks children's progress as they learn letters, words, sentences, and, eventually, how to read. Mansel gives the test individually to students four times throughout the year. It takes several days to administer as Mansel progresses through a series of tasks: asking the students to write their names, to point to uppercase and lowercase versions of letters, and to identify words that rhyme, for example.  
Although more informal, the students also take about four quizzes per week in writing, English, math, science, and social studies. The school's other kindergarten teacher designs most of the quizzes, which might ask students to draw a picture describing what they learned, or write about it in a journal.
By the end of the school year, Mansel estimates that she'll have lost about 95 hours of class time to test administration—a number inconceivable to her when she reflects on her own kindergarten experience. She doesn't remember taking any tests at all until she was in at least second grade. And she's probably right.
The influx of formal testing in kindergarten marks a decades-long metamorphosis of the grade. One of the biggest changes came in the early 2000s with the passage of the No Child Left Behind Act, which mandated more standardized testing and high-stakes consequences for schools. More than 15 years later, President Obama's Race to the Top initiative encouraged states to evaluate teachers at least partly on student performance determined largely by standardized test scores.
As test anxiety spread through the upper grades, the more rigorous academic demands trickled down, and kindergarten teachers inherited a new normal. Many states, districts, and schools are starting to evaluate even kindergarten instructors' performance based partly on their students' test scores, necessitating more testing in that grade.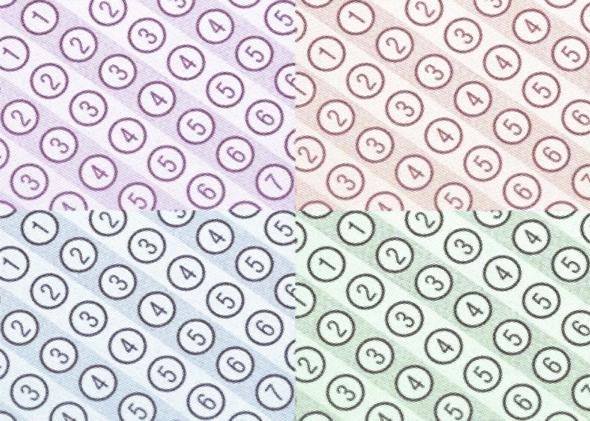 By June, some Florida teachers will have spent as many as 80 out of 180 school days administering standardized tests, according to the New York Times. While contentious legislative battles and fiery, parent-led testing "opt-out" movements monopolize the headlines, veteran Florida kindergarten teacher Susan Bowles' experience proves that educators can play a key role in determining when enough testing is enough.
Bowles, who teaches at Lawton Chiles Elementary School in Gainesville, Florida, refused to give a state-mandated test to her students at the beginning of the school year. The computerized test required children to listen to questions recited through their headphones and choose answers on a computer screen. But the software was buggy, and some of Bowles' students hadn't yet learned to use the computer. As a result, they accidentally skipped questions they couldn't return to, which counted against their scores.
"The test was not even going to yield good results," she said. "So now I'm wasting time for a test that isn't going to have any reliability or validity."
In one full day, she managed to test just four students while another teacher monitored the rest of the class. When she realized how much class time she was losing to the test—which was to be given two more times through the year—she refused to continue.
Bowles pushed back against the requirement by contacting the superintendent and sharing her concerns on social media and in a local newspaper. Other teachers and parents rallied behind her, and the state eventually scrapped the test for kindergartners, first-, and second-graders.
Bowles says overtesting doesn't just add up to lost class hours: It has changed the way kindergarten teachers teach—often, she adds, in inappropriate ways. It has become harder to teach core literacy and mathematical concepts through play, since administrators expect to see more formal academic lessons, partly intended to prepare students for tests. Bowles doesn't spend as much time blending reading lessons into class units on penguins or polar bears as she used to, worried that if an administrator walked in, they would think the lesson was too lightweight. And instead of checking for reading comprehension by asking students to act out scenes from books, kindergartners are now expected to click through comprehension quizzes on a computer screen.
 "Now, you've got that hour-and-a-half block of reading and you better be teaching reading when someone comes in to observe you," Bowles said.
These new expectations come with consequences. According to Beverly Falk, who runs the early childhood education program at City College, one New York City teacher was written up for using activity centers with building blocks instead of having students read passages and answer fill-in-the-blank questions afterwards.
In November, Mansel's students sat down to take their fifth standardized test. It was the MAP test, which is usually between 50 and 60 questions long and adjusts automatically to match the child's skill level. If a child answers a question wrong, she gets a slightly easier one next time. And if she answers several right in a row, the test quickly ramps up in difficulty.
For an hour, Mansel and an aide roamed the room while the kids fidgeted, squirmed, and clicked their way through the test. Fewer students accidentally logged themselves out and had to start over. They seemed to have a handle on how to use the mouse. Mansel could focus on other details, like reminding them to speak up if they needed help raising the volume in their headphones.
Mansel  has decidedly mixed feelings overall and worries about testing young students too prematurely. But so far, she's determined that the pros outweigh the cons. She uses the detailed data to write and rewrite lesson plans, and to form "intervention groups" for kids who are struggling. And she does what she can to keep her classroom interactive, incorporating games and giving kids time to flip through books at their leisure.
Ben Kleban, the founder and CEO of New Orleans College Prep, the charter network that Sylvanie Williams is part of, says administrators at the network are currently re-evaluating whether testing is taking up too much class time. But he adds that it's hard to imagine a good school that doesn't collect this kind of data.
Even in kindergarten "we've got to know how effective instruction is and what that student is learning," said Gregory Cizek, a professor at the University of North Carolina's School of Education who has helped create standardized tests. He does not, however, feel that teachers should be evaluated using their students' scores, a practice that has become much more common across the country in recent years.
But at Sylvanie Williams and across other schools in its charter network, even kindergarten teachers are held publicly accountable for their students' results on tests. A hallway near the back of the main office at Sylvanie Williams is lined with color charts showing the most recent test score results for each class. At the top of each chart is one name: the teacher's.