The Vault is Slate's history blog. Like us on Facebook, follow us on Twitter @slatevault, and find us on Tumblr. Find out more about what this space is all about here.
In a 1938 book, How to Know People by Their Hands, palmist Josef Ranald included these three handprints of Franklin Delano Roosevelt, Benito Mussolini, and Adolf Hitler, analyzing each. His analyses offer an unexpected window into popular perspectives on these leaders' personalities, before the outbreak of World War II. 
"I myself began my study of hands in a spirit of skepticism," Ranald, who served as an officer in the Austrian army during World War I, admits in the introduction to the book. An encounter with a palmist while Ranald was in the service irritated him rather than impressing him, and while he got out of a tight spot when a prisoner of war by pretending to read the palms of his captors, he reported that he still saw the practice as a scam. (Such admissions of doubt may have been well-designed to gain credibility with his reading audience.) 
As a newspaper correspondent, Ranald had contact with many people, whose palms he read on a lark. He wrote that he came to see the practice as scientific: he gathered ten thousand such handprints, using sensitized paper (some sheets of which he included in the back of this book, so that the reader could follow his lead). "With a larger and larger sampling to go by, I felt that I could draw some conclusions from my findings," he wrote. "On the basis of probabilities derived from statistical averages, I could assocate certain markings in the hand with certain characteristics in men and women."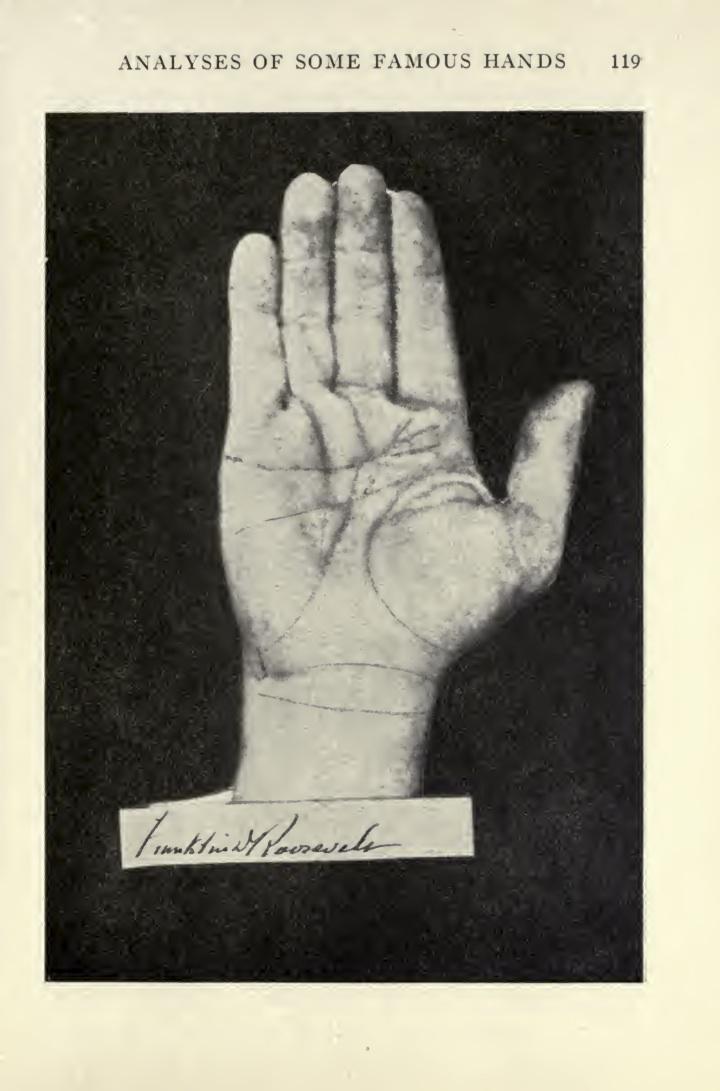 The spatulate hand of FDR, Ranald wrote, belonged to a person of "advanced and liberal views." The president was "social-minded," "of sanguinary temperament," not at all reclusive or introverted. (Read Ranald's full analysis of FDR here.)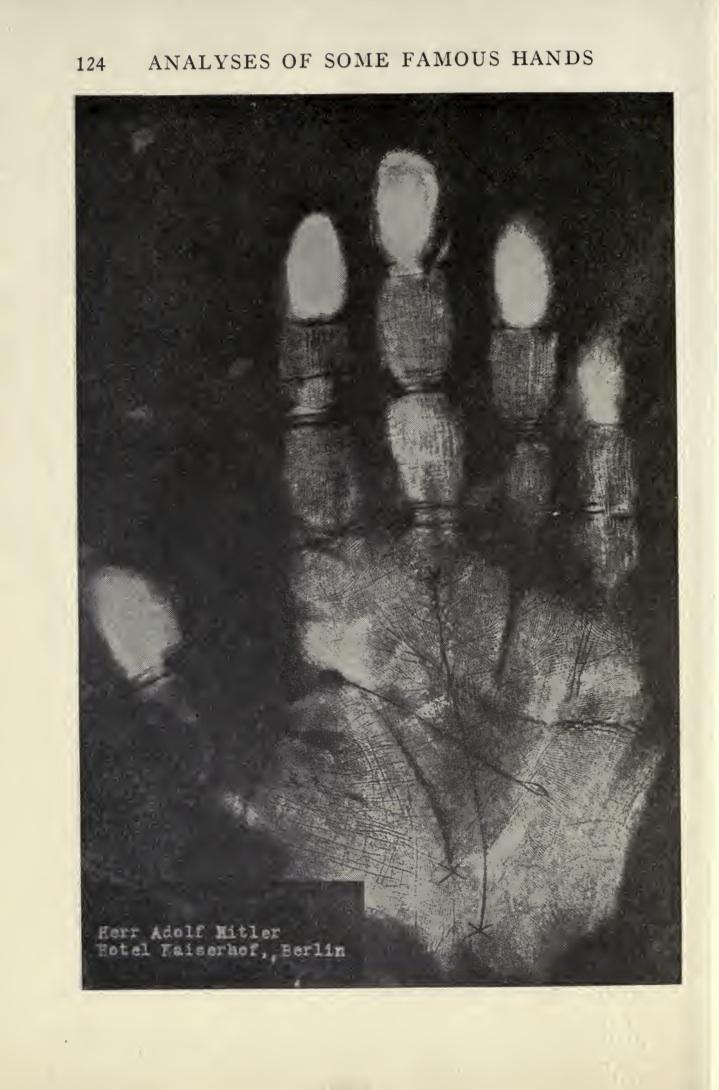 "The hand of Adolf Hitler is in many respects a fateful hand," Ranald wrote. The man, Ranald wrote, was moody, suicidal,  and a megalomaniac: "The line of heart, which is short, islanded and broken, shows frustration, bitterness, and cruelty." Hitler's destiny, he wrote, "was out of his control. The destiny line…stretches unbroken and bare from its tragic beginning to its violent end." (Read Ranald's full analysis of Hitler here.)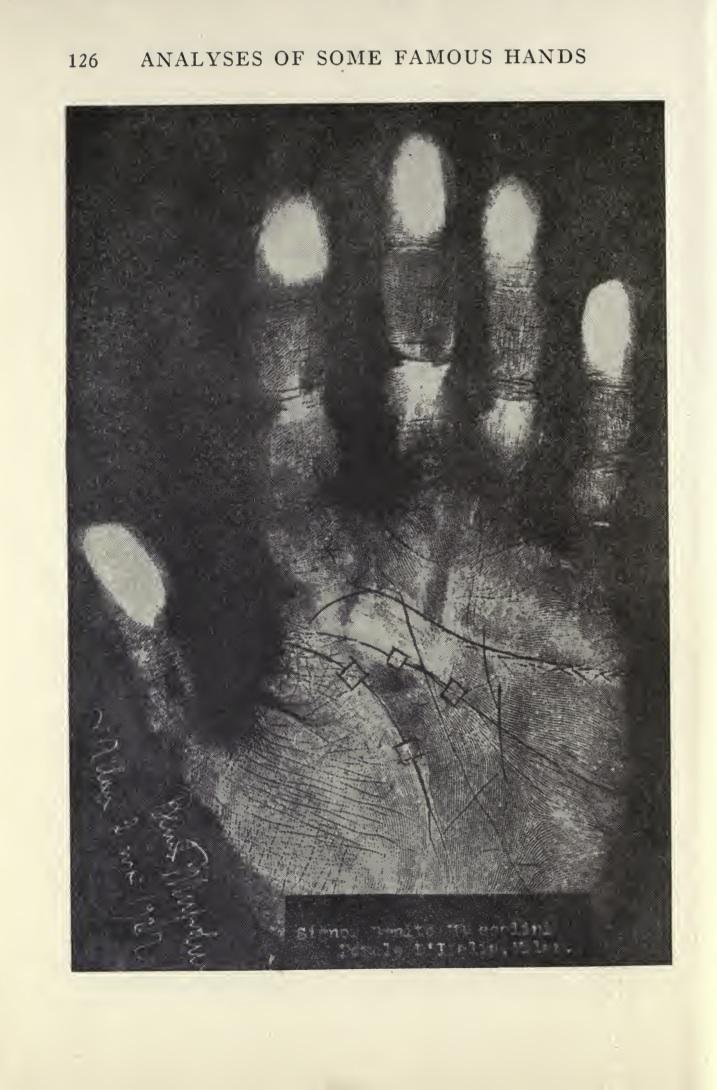 Mussolini's hand described a man of "action, movement, boundless energy and restlessness," "determination at the cost of humanity…strength which is brutality." He was an "oversexed, violent person" whose life would end in violence. (Read Ranald's full analysis of Mussolini here.) 
I first saw this book on the Tumblr of the Public Domain Review, reposted from Tumblr user nemfrog. The Internet Archive's copy of the book was scanned from the collection of the Prelinger Library.