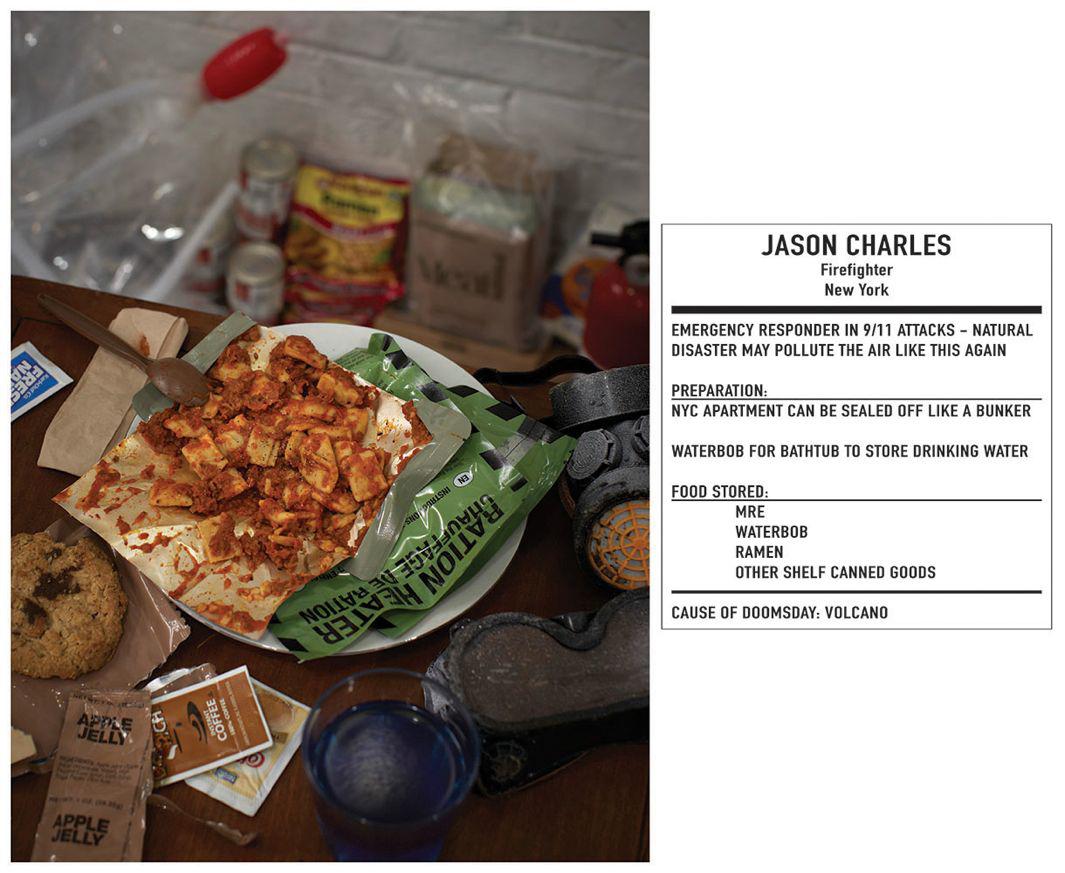 Photographer Henry Hargreaves, whose food-related passion projects have included fashioning stunning food-themed country maps and visualizations of rock star concert rider demands, has turned his attention to the subculture of "doomsday preppers."
Hargreaves said in an email that more than 3 million people in the U.S. alone are preparing for the end of time. "I connected with some of them to discuss their Armageddon menus. They are designed around their religious beliefs, lifestyles, location, health and what they think will work on the heels of the disaster they predict," he wrote. 
His new series, "Ready for Dinner," is a visual recreation of post-apocalyptic meal plans from a handful of doomsday preppers. A New York City fireman and Sept. 11 emergency responder's stash includes pantry staples such as ramen and other edible provisions in case of natural disaster. A Mormon in Utah stockpiles shelf-stable real foods to hedge her bets against large-scale financial collapse.
"Initially I expected this to be a rather sensational series," Hargreaves said, "but as I spoke to some of the subjects I actually was surprised by the brilliance in their approach. They have been able to stand back and see the whole food system from afar and realize in any kind of disaster the food distribution chain is the first thing to break and they don't want to be left vulnerable, if and when it does."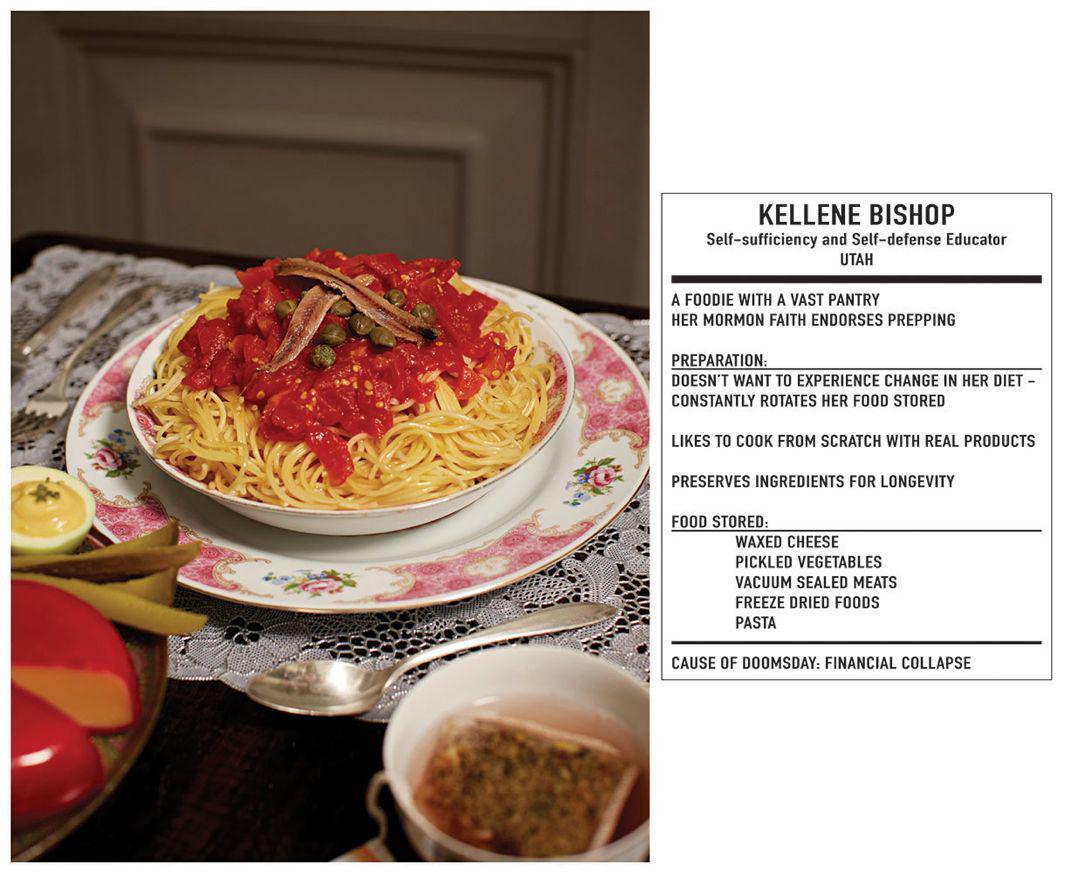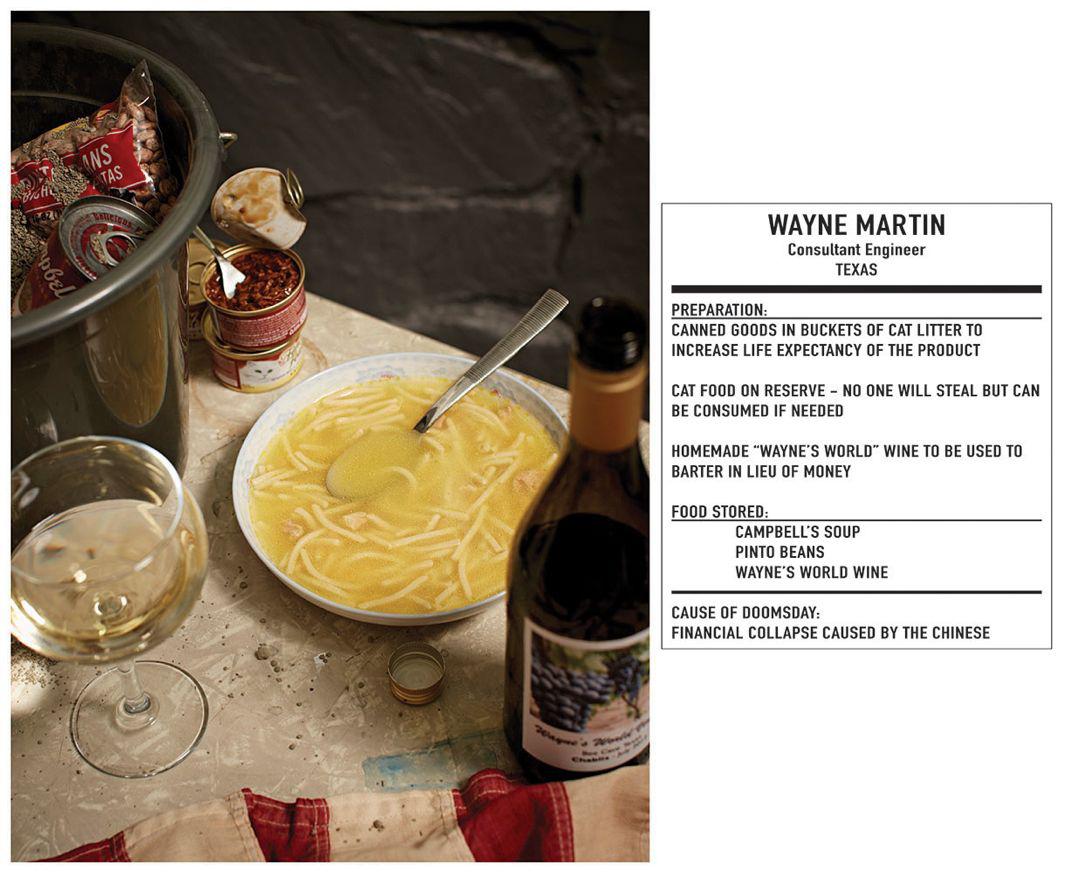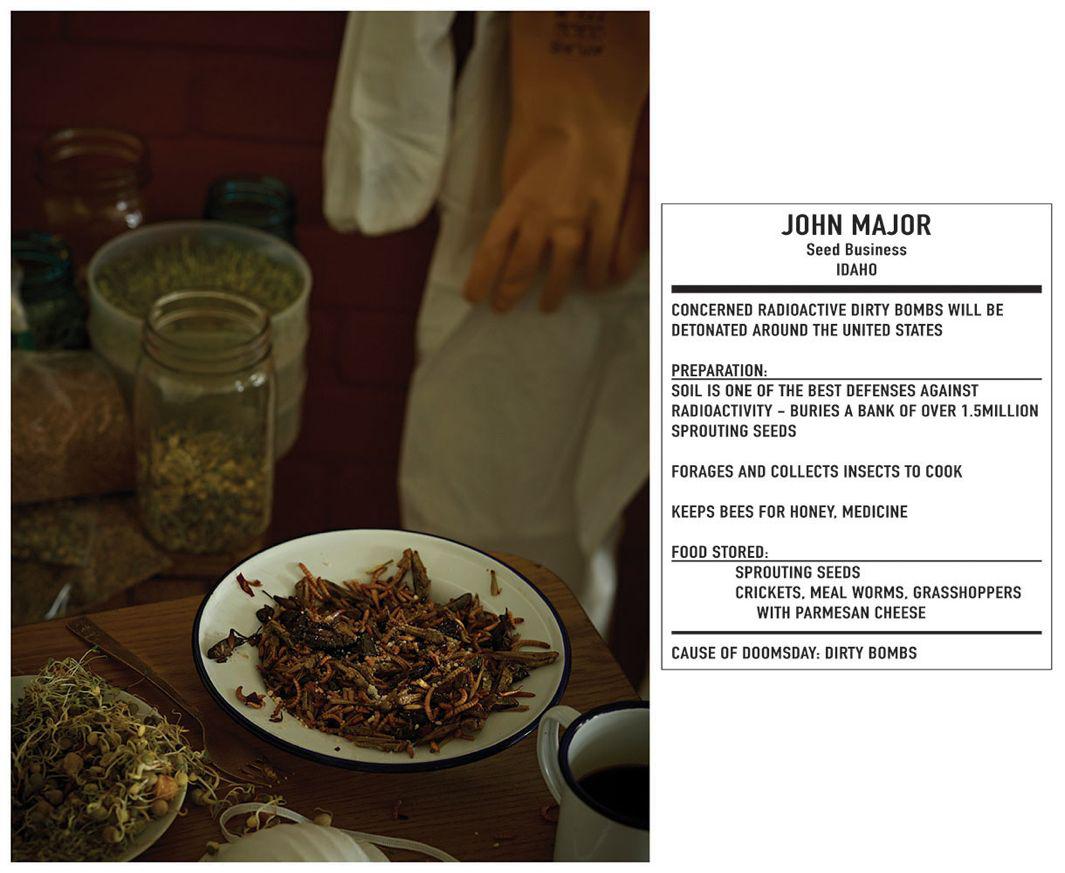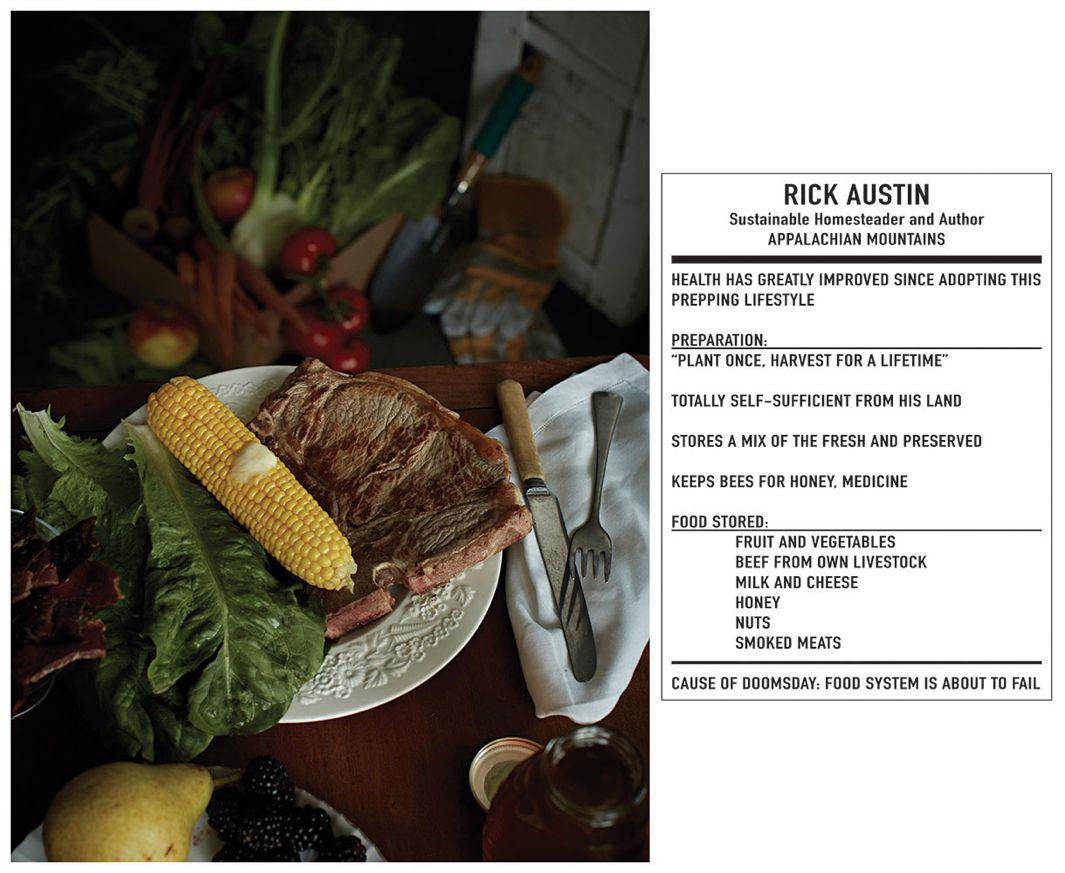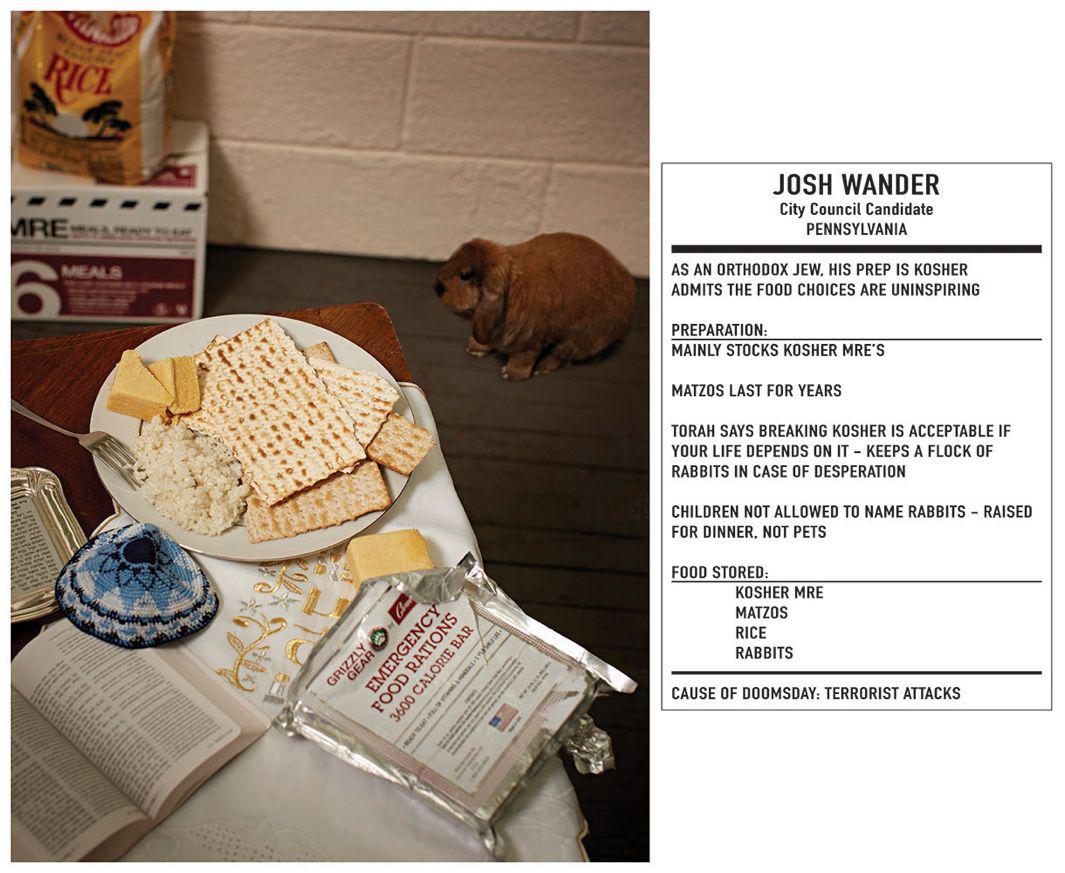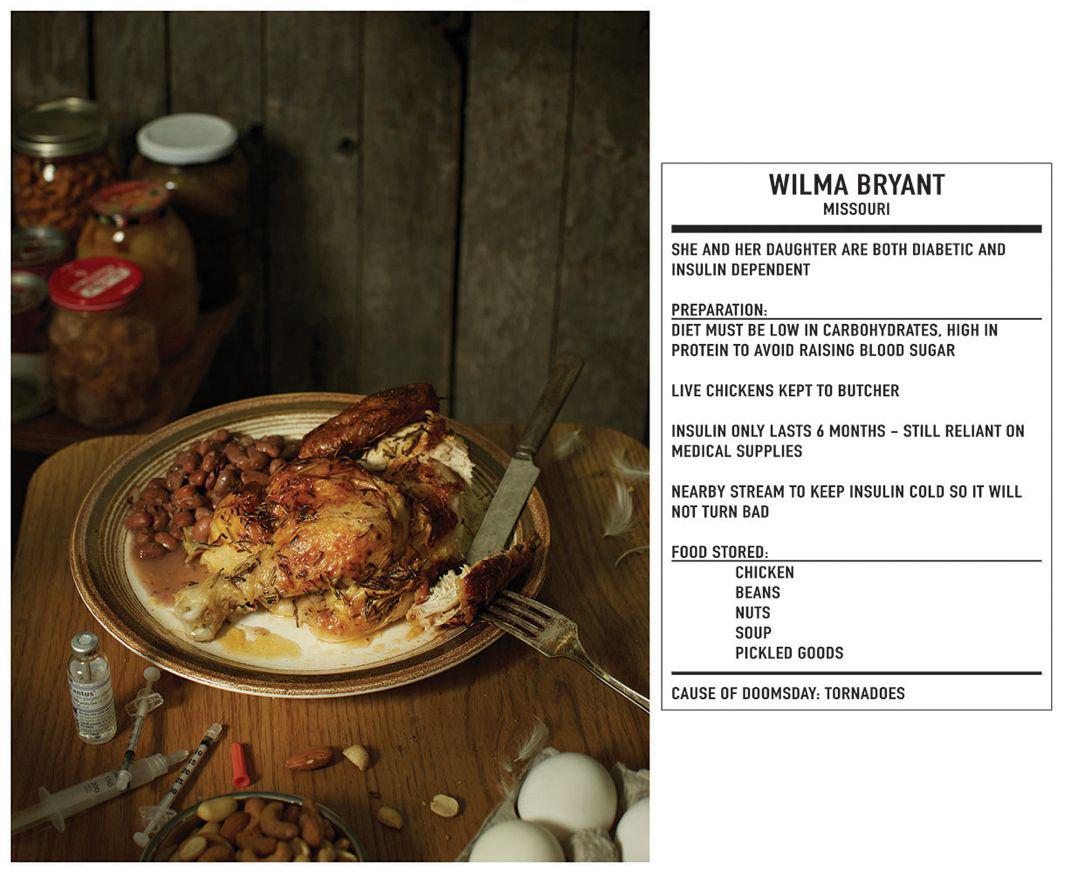 ---