Millions of people suffer from seasonal affective disorder, a form of depression thought to be caused by changes in the circadian rhythm. Many use light therapy as one strategy to combat symptoms that typically begin in late fall or early winter and end in spring. The therapy usually consists of sitting in front of a box designed to mimic daylight for 30 minutes in the morning. Light therapy boxes are not regulated by the Food and Drug Administration and may not be effective for everyone, but they have become a go-to option for people with SAD, often used in conjunction with medication and/or therapy.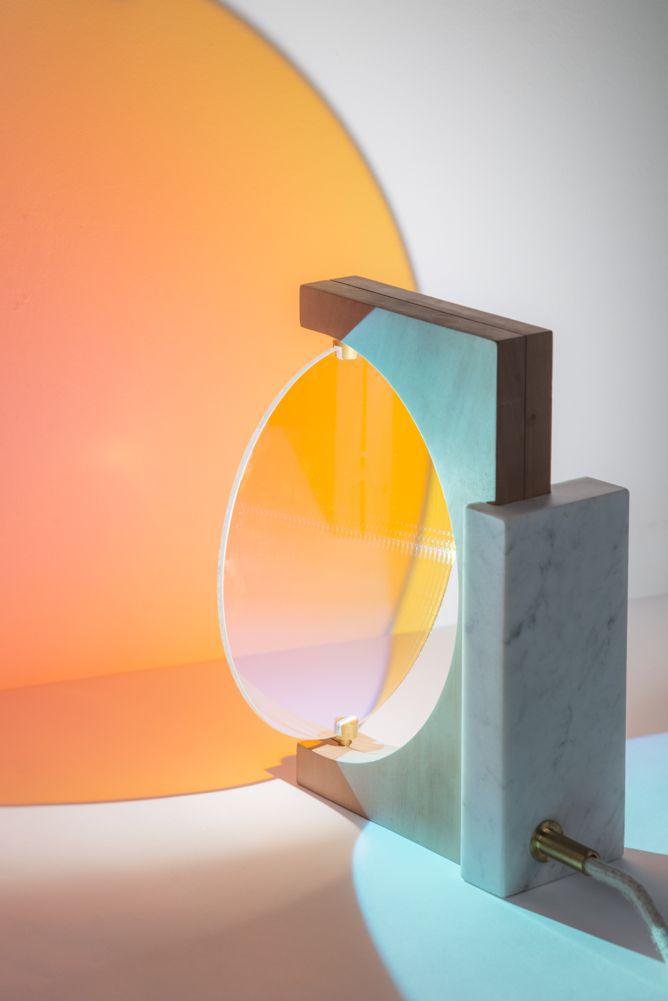 But if these supposedly mood-boosting light boxes vary in their use of incandescent, fluorescent, or LED light, they are almost uniformly clinical-looking design objects.
Netherlands-based Éléonore Delisse rejected the premise that light therapy boxes couldn't be both beautiful and effective. She devoted her Design Academy Eindhoven graduation project last year to creating the design-forward Day & Night Light. The premise of the Day & Night Light, Delisse said, is to diffuse colored light according to the circadian cycle to rebalance the body clock.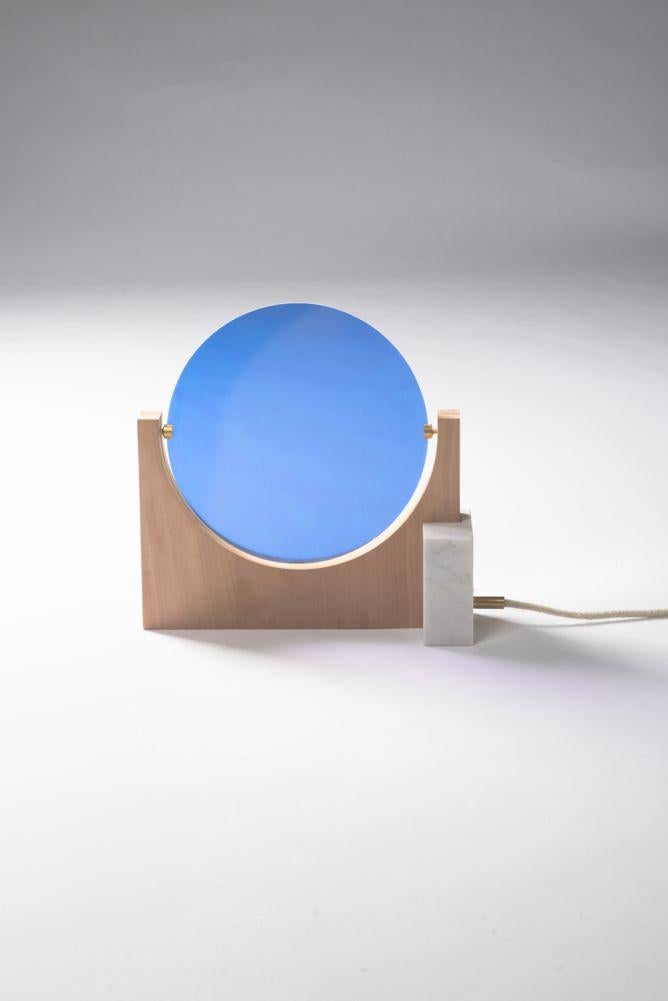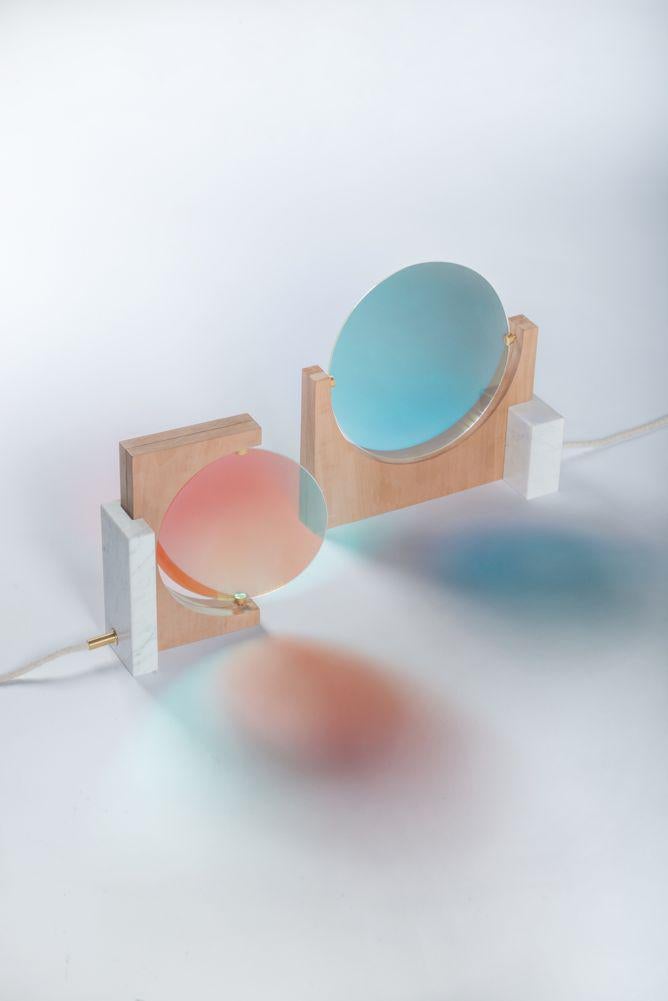 Although traditional light therapy boxes replicate certain wavelengths of sunlight, Delisse says she was interested in how colors influence the brain and behavior. The Day & Night Light uses color-changing dichroic glass that rotates alongside an LED bulb to project blue light in the morning (to promote wakefulness, she says) and warm orange light at night (to promote sleep).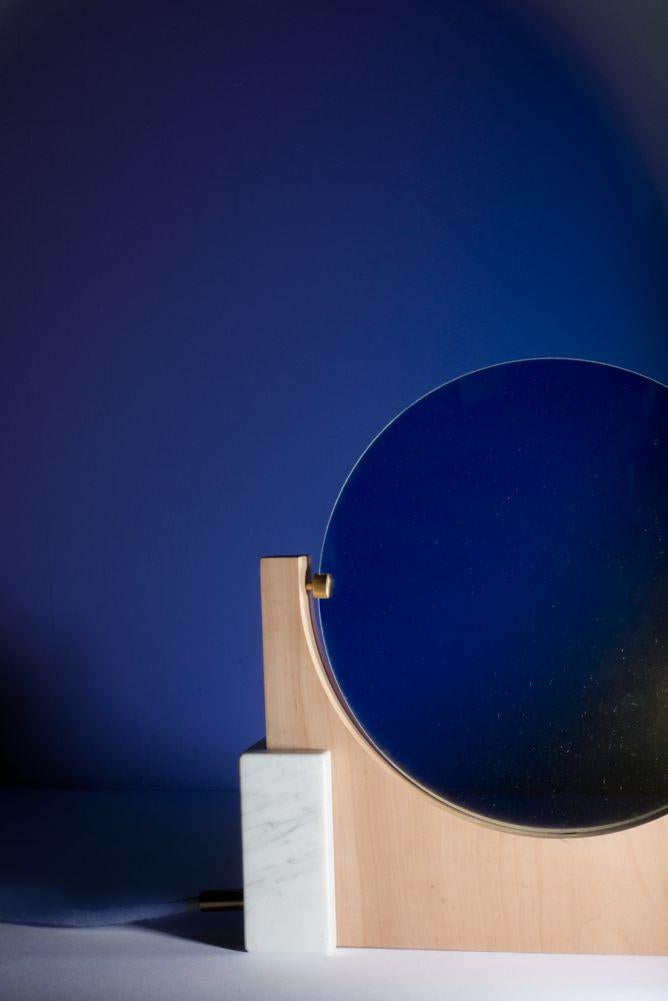 The prototype has not been tested in any scientific setting. "From my perspective, her light needs to be measured for irradiance before anyone can make claims about it being a treatment for SAD," Kathryn Roecklein, assistant professor of psychology at the University of Pittsburgh, told me in an email. "I'm guessing irradiance is NOT at therapeutic levels (10,000 lux) so I'm thinking it would NOT be effective for SAD." She notes that the idea of using different colors of light at different times of day depends entirely on lux levels. "If the light, blue or yellow, [is] too dim in irradiance, it won't be effective," she said.
But it offers a pleasing design direction for the homely light therapy box. Wallpaper awarded it a 2015 design award in the category of Life Enhancer of the Year.