Atlas Obscura on Slate is a blog about the world's hidden wonders. Like us on Facebook and Tumblr, or follow us on Twitter.
Accompanying the jasmine, lotus, and incense gifts left at this humble Bangkok shrine are thousands of phallic offerings. Some are well over 6 feet tall, made of stone, but many are small wooden carvings, colorfully painted, left in bouquets around the site. The result is an extraordinary penis forest found in a quiet corner of the Swissôtel Bangkok parking lot.
The fertility shrine was established in the early 20th century by Thai developer and investor Nai Lert for a spirit inhabiting a ficus tree, the goddess Chao Mae Tuptim. Her nature remains somewhat obscure: it has been suggested that her name comes from the Thai for pomegranate (taptim), evoking fertility. This fruity connection might explain the bright red coloring of many of the offerings left here.
Spirit houses and shrines have sprung up all over Bangkok, and leaving offerings of flowers or coins is an everyday part of spiritual life in Thailand. A place of devotion can appear anywhere, and the explicit fertility offerings left at this particular shrine may well be blush-inducing for the owners of the nearby hotels, but it would be catastrophically bad luck to remove them. It's unlikely that the hotel owners themselves will advertise this shrine, but take a discreet stroll and you will find this astonishing phallic forest.
Visit Atlas Obscura for more on the Goddess Tuptim Shrine in Bangkok.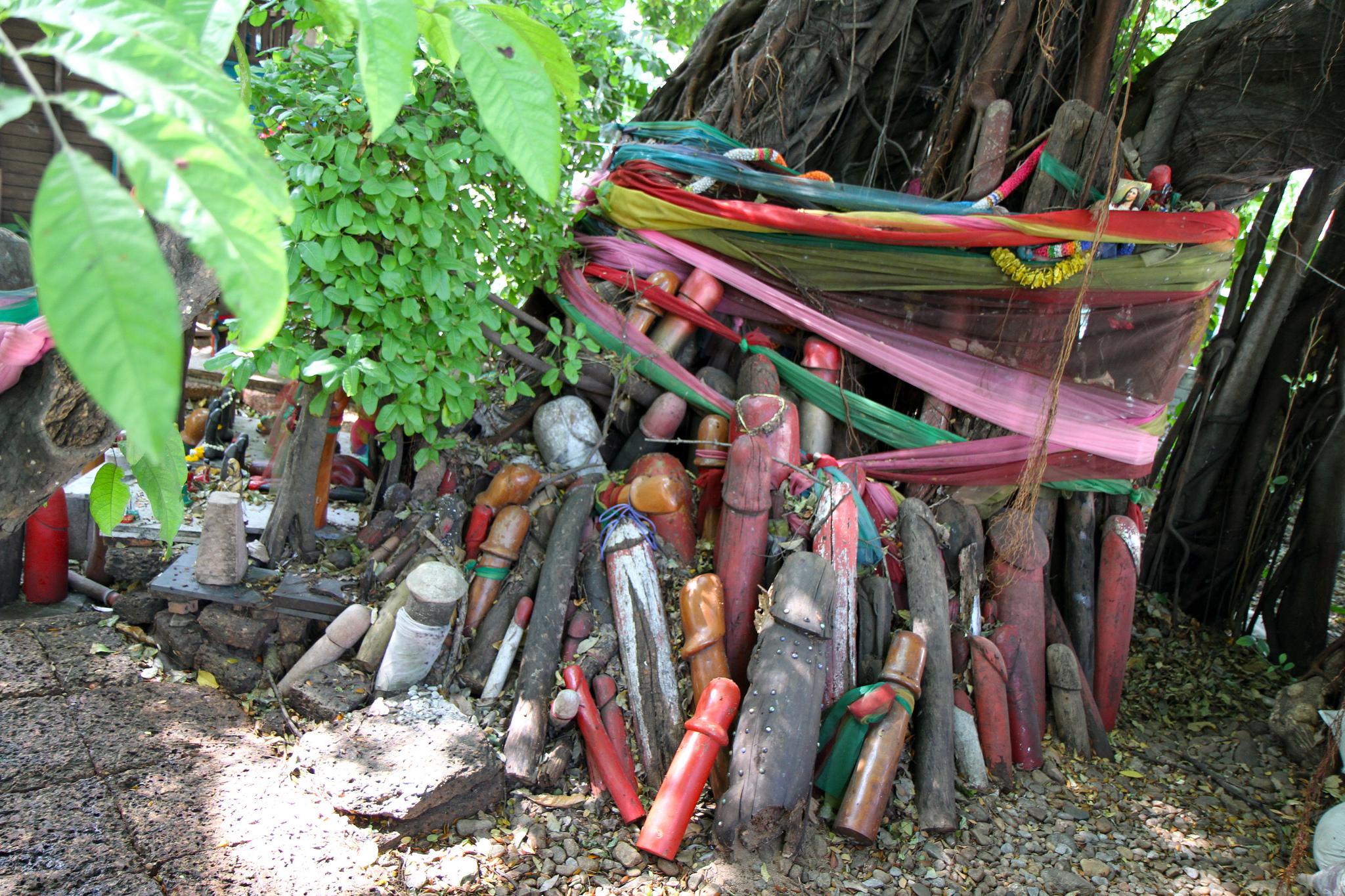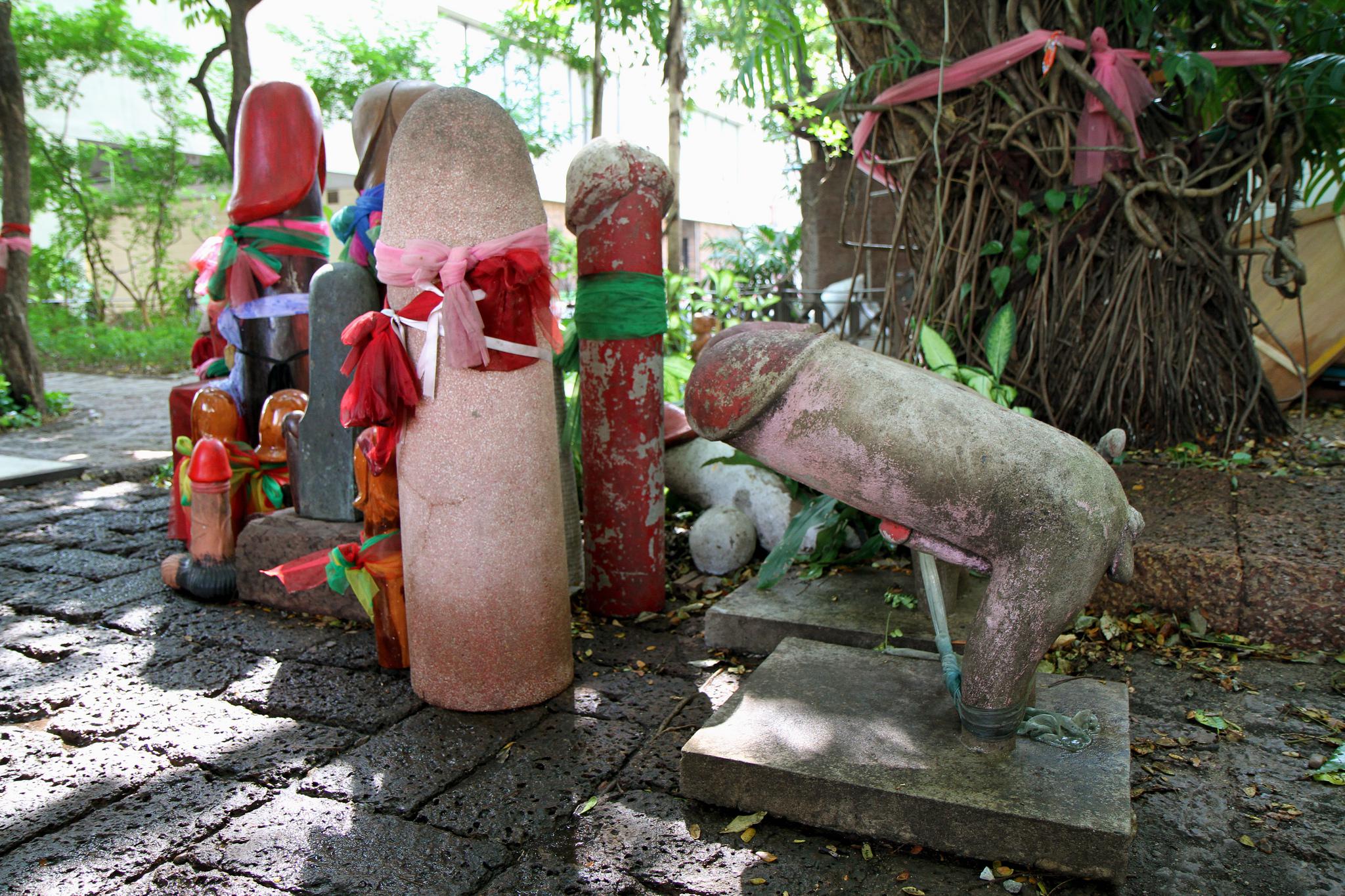 Other phallic sights around the world: