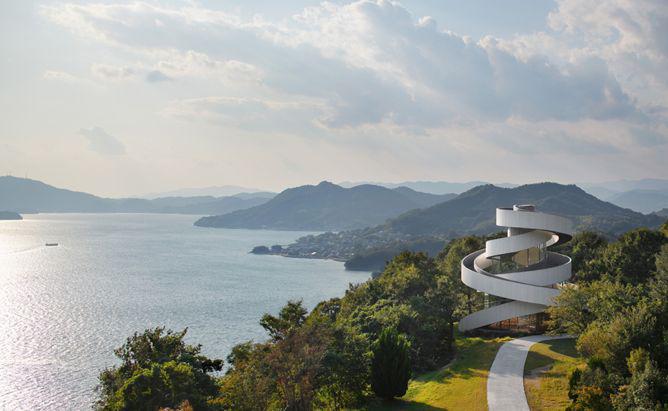 In the lead-up to Valentine's Day, the world is awash in heart-shaped clichés of what romance is supposed to look like. But this arresting, minimalist Japanese wedding chapel designed by architect Hiroshi Nakamura uses love as a metaphor and delivers a building that is anything but corny.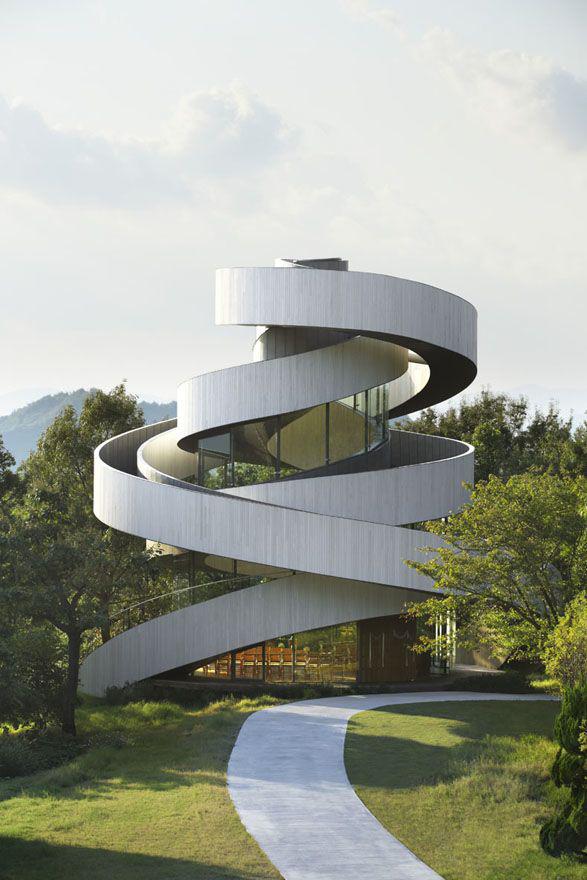 Completed at the end of 2013, the Ribbon Chapel has recently been making the rounds online in part thanks to receiving a "best chapel" award from Wallpaper this month.  
The chapel is configured as a double spiral formed by two mutually supporting, freestanding stairways that begin at different locations, gradually wind upward and eventually intertwine, "a device symbolic of the bride and groom's path of marriage and formal union as one," according to a project description from the architect.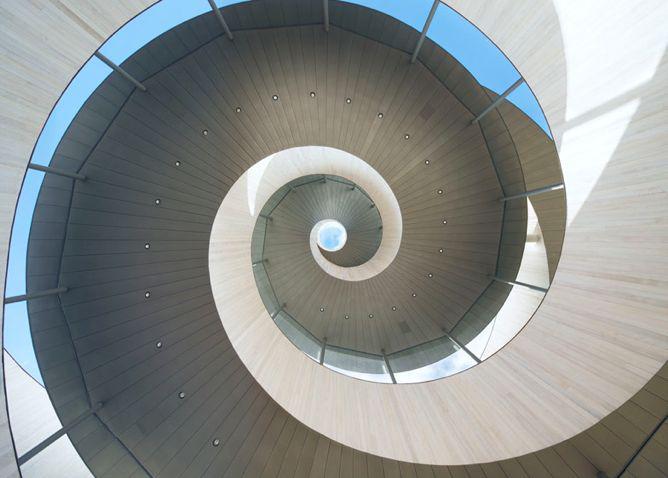 During the ceremony, bride and groom ascend their respective staircases to meet at the top, then walk back down together.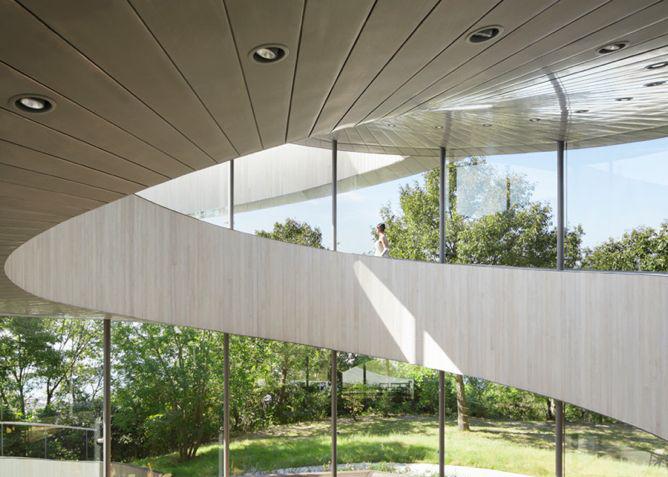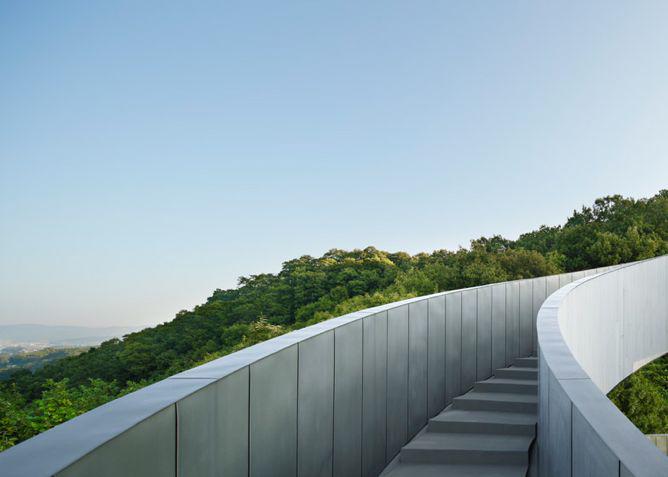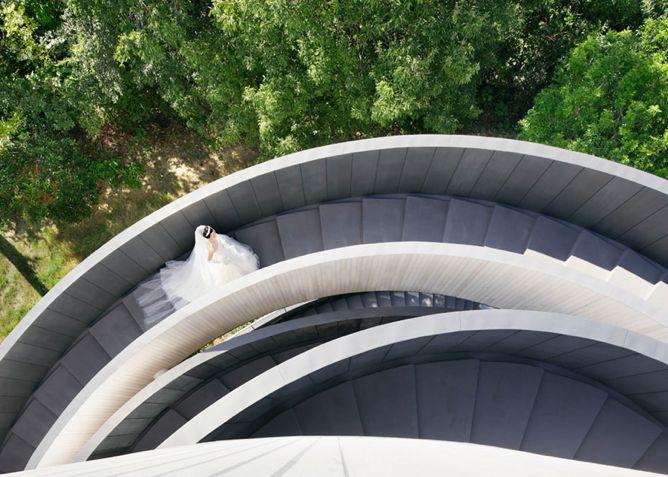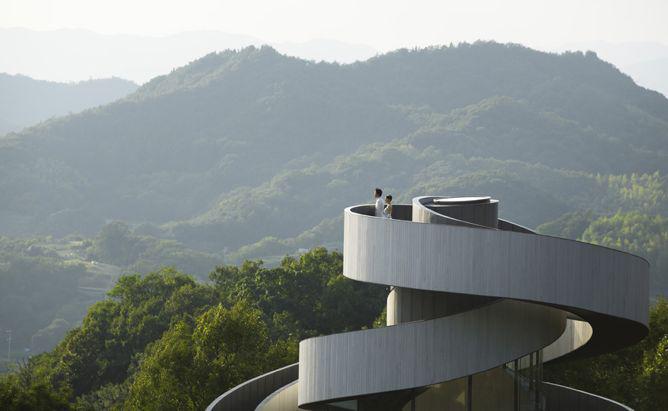 Located on the grounds of a resort hotel in Japan's Hiroshima prefecture, the Ribbon Chapel seats 80 guests and offers a stunning view of the Inland Sea. The chapel site is surrounded by tall trees that block views of the water, so the architect built the chapel higher than the trees. This created an observation platform at the building's summit and offered "the spatial qualities of a chapel with a high ceiling," according to the architect.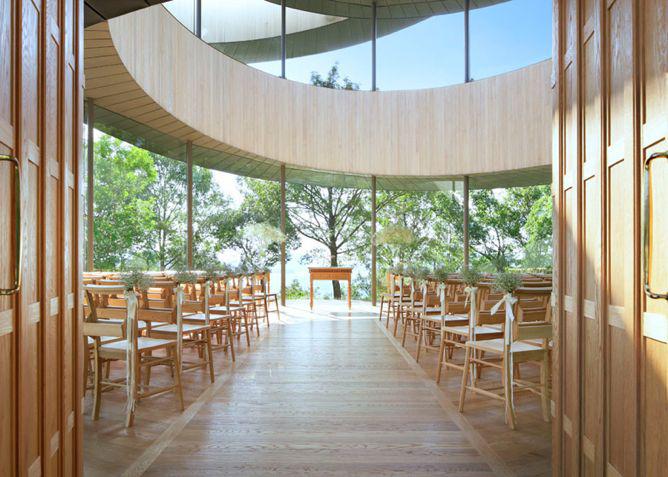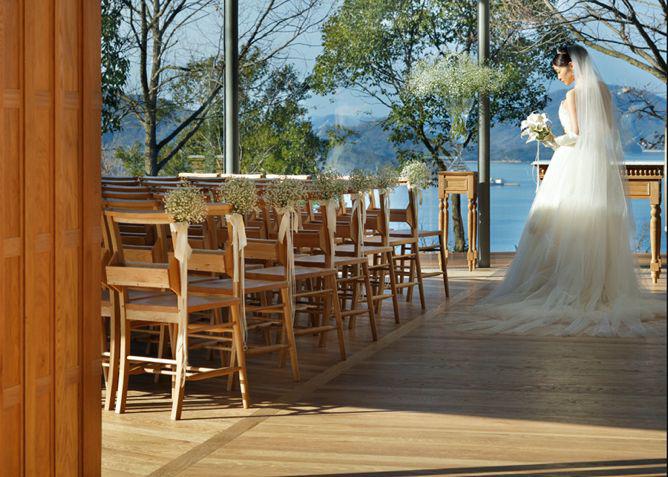 ---